A mobile connected device offers quick and easy tests for diabetes, congestive heart failure and chronic kidney disease. The story began when Sidhant Jena, an MBA student at Harvard Business School, met Michal Depa and AJ Kumar, both graduate scholars from MIT, at an MIT Volunteer Research Group which was working on a challenge posed by Dr Devi Shetty, a reputed Indian cardiac surgeon and a pioneer in using tech for accessing healthcare.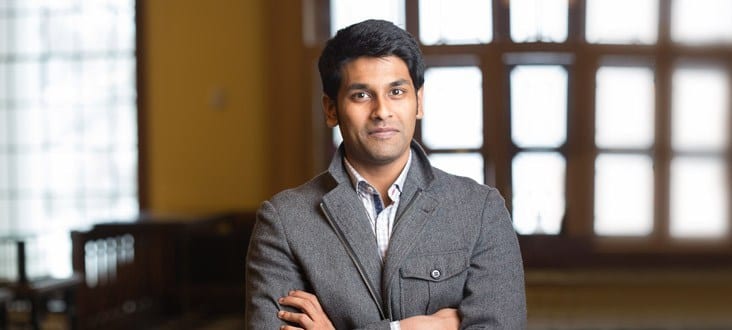 Sidhant Jena, Co-founder & CEO, Jana Care
Dr. Shetty had asked if students could build a smartphone app that could be used by health workers in remote corners of India to screen for oral cancer and cardiovascular diseases. This was in 2009 when Android (a mobile operating system developed by Google) had just been launched.
Their prototype Aina, became one of the largest chronic disease screening programmes in the world and eventually led to the trio setting up Jana Care, a medical R&D company to make mobile diagnostic devices for screening, monitoring and managing chronic medical conditions. Founded in 2009, the company consists of an interdisciplinary team of engineers, designers, medical professionals and behavioral scientists.