ALBERTA – A PLACE OF OPPORTUNITY
APEX Alberta has had the opportunity to meet with stakeholders from across the province and ask them about their perspectives on the RPAS industry and the potential for the technology to change how we think and work. Here's a cross-section of their thoughts on the technology and the opportunities for Alberta and beyond.
OPPORTUNITIES IN A FAST-GROWING SECTOR
Roger Haessel, Advisor RPAS Strategy – Community Futures Entre-Corp Business Development
The industry is at a critical point in its evolution. Not only is the RPAS industry growing quickly in manufacturing and flight operations, but Alberta has significant industries that can benefit from the application of RPAS. We have a large commercial footprint in agriculture, forestry, mining, oil and gas — there are many areas where Alberta's industry can benefit from this technology.
CANADA'S ECONOMIC ENGINE
Cole Rosentreter, CEO – Pegasus Imaging
Alberta is home to the economic engine of Canada. We have oil and gas, mining, forestry, and the post-secondary institutions here are ranked third and fourth in the world when it comes to artificial intelligence. We have the people and the economic base to scale into aerospace. All the raw ingredients are here and are pretty well-refined already. It's the perfect place to launch an industry.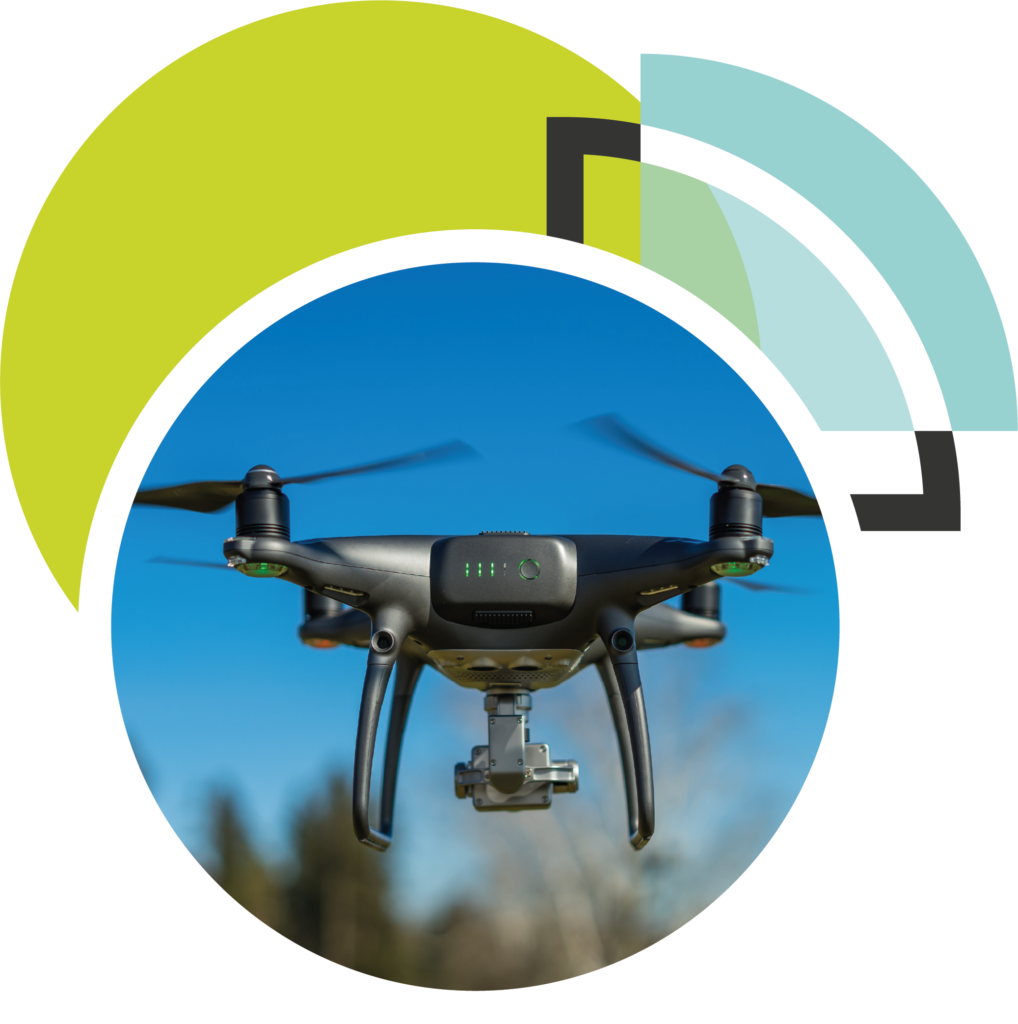 AN INDUSTRY TAKING FLIGHT
Barrie Shibley, President – CoyWolf Technologies Inc
When there are significant projects in traditional territory, we want to ensure that First Nations have the opportunity to be part of these projects. We're meeting a need for Indigenous communities along significant project areas to make sure that the environment is being looked after, being able to provide jobs and training and bring a number of First Nations into an industry they hadn't been involved in before. Drones are an exciting industry that only seems to be growing.
SOLVING PROBLEMS WITH DISRUPTIVE TECH
Jordan Cicoria, President – Aerium Analytics
Drones are a disruptive technology that can be applied to every single industry. We're all solving different problems, so all these problems need to integrate and get together for what will be the solutions of the future.
OPPORTUNITIES IN DRONE RESEARCH AND CERTIFICATION
Jeremy Patton, RPAS Project Officer – Medicine Hat College
What drones are capable of is huge, and working with Medicine Hat College and Post-Secondary Institutions and researchers to collect data about the types of research projects underway in the province is exciting work. It would be great to see more PSIs providing certification in remote sensing. Potential RPAS pilots can gain their pilot certification relatively quickly.
What is much more challenging is to gain knowledge and experience with LIDAR, FLIR, multispectral sensors and the associated software.
ALBERTA IS A PLACE TO FIND TALENT
John Molburg, Vice President – Canadian UAVs Albertans care about innovation. We celebrate success, and there's a culture of collaboration and cooperation here. We also have world-class educational institutions. It's a place to find talent.