WUTIF CAPITAL (VCC) INC is an angel fund that invests in early seed-stage startups in all technology sectors. WUTIF is an acronym for Western Universities Technology Innovation Fund. Don't let the name fool you – WUTIF will consider investing in any promising company with innovative intellectual property.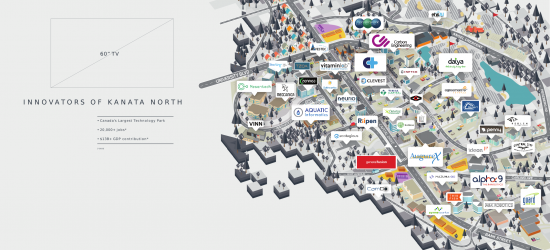 The Company was formed in 2003 and since then has invested more than $10 million in over 100 companies. WUTIF is authorized by the British Columbia government to issue a refundable tax credit of 30% to its investors. Although it is a private company, it also qualifies as a TFSA and RRSP eligible investment. WUTIF's investors are angel investors, many of which co-invest in WUTIF's investees.
For investors, what makes WUTIF unique is that it is an evergreen fund. This means that when new investors buy shares, they are buying into an existing portfolio of companies thereby providing them with immediate diversification across many technologies. As investees mature and provide liquidity to WUTIF through an M&A or IPO transaction, WUTIF's investors are offered share redemption opportunities. Another very unique feature or investors that decide not to cash in and rollover their investment is that they can again benefit from the 30% refundable tax credit.
WUTIF's share value has grown from $10 to over $21. There have been some notable winners in the portfolio: Zymeworks Inc., a company committed to the development of best in class antibody and protein therapeutics for the treatment of cancer, autoimmune and inflammatory diseases went public on the NYSE in March of 2017 and in 2020 traded as high as US$52.75 – 22 times WUTIF's cost. Daiya Foods, a vegan dairy products company, paid our $2.8 million on a $100K investment. Neurio Inc., a home energy monitoring company, paid out $3.6 million on a $160K investment. Agreement Express, a document processing company, paid out $1.4M on a $210K investment.
For entrepreneurs, WUTIF will often lead a seed round by preparing a term sheet and finding additional co-investors. WUTIF may also help with finding directors and advisors for its investee companies. WUTIF often invests in subsequent rounds and makes introductions to institutional investors.
WUTIF is closely affiliated with three angel organizations: VANTEC, Vancouver's premier angel investor network, the Angel Forum Society which hosts angel conferences, and the Keiretsu Forum, a global network of angel investors that typically invest in post-seed investment rounds.
WUTIF is managed by Mike Volker, the fund's largest shareholder, who has been an active angel investor since the mid-1980s after taking his computer terminals company, Volker-Craig Ltd, public on the Toronto Stock Exchange. The Company's board of directors approve all investment decisions. The directors are John Robertshaw, Kirk Hamilton, Bruce Schmidt and Gordon Skene who are also shareholders in the fund.