Plastic Bank® builds ethical recycling ecosystems in coastal communities and reprocesses the materials for reintroduction into the global manufacturing supply chain. Headquartered in Vancouver, BC, the social
enterprise has a global footprint with operations in Haiti, Indonesia, the Philippines, Brazil and Egypt.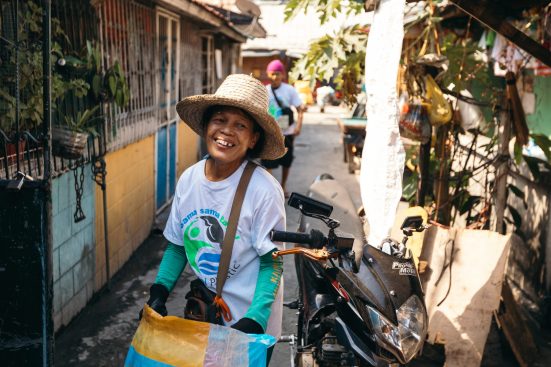 Plastic has become ubiquitous in human society. It is incredibly functional and convenient, however we haven't considered the long-term consequences to our wellbeing and the future health of the planet. In an effort to make our lives easier, we have conditioned ourselves to see such plastic as worthless – so we throw it away without thinking twice. And yet, every minute a garbage truck full of plastic is dumped into the ocean. In 2013, David Katz and Shaun Frankson founded Plastic Bank with the bold intention to gather the world together to stop ocean plastic. The social entrepreneurs set out to "turn off the tap" – to prevent plastic from reaching the ocean in the first place. Rather than seeing plastic as just a convenience, they created a way to reveal its inherent value and empower marginalized communities.
Today, Plastic Bank has grown to over 320 collection branches across 4 countries, and has successfully collected over 15 million kg of ocean bound plastic – the equivalent of 750 million plastic bottles. The company has engaged over 22,000 members globally, increasing their incomes by up to 60% and providing new opportunities for financial inclusion.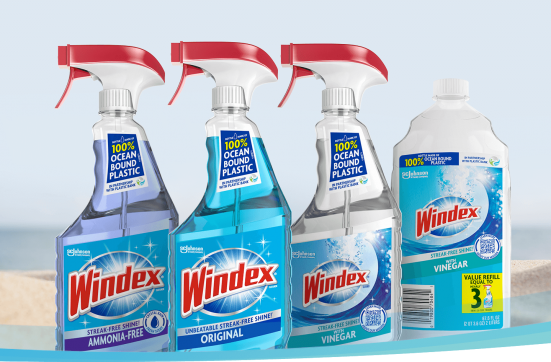 Closed-Loop Recycling Ecosystems
Plastic Bank's breakthrough, closed-loop recycling model allows the company to rapidly scale and enter new geographies. Recycling ecosystems are vertically integrated, ensuring that all stakeholders benefit at every step in the supply value chain. By working with local collection branches and processing partners, Plastic Bank is able to quickly gain the trust of communities and seamlessly establish operations that directly impact the lives of collectors and their families.
Plastic Bank members receive a premium for the materials they collect. This helps them provide basic family necessities such as groceries, cooking fuel, school tuition, and health insurance. Plastic Bank's global network of recycling ecosystems is now collecting over 1,000,000 kg of plastic per month – that's the equivalent of preventing 600 million plastic bottles from entering the ocean every year.
Social Plastic®
The material collected in Plastic Bank's closed-loop recycling ecosystems is reborn as Social Plastic® to be reintroduced into the supply chain for the creation of new products and packaging materials. Global brand partners including Henkel, SC Johnson, Advansa, Carton Pack, and Hugo Boss have all introduced new products, packaging, and apparel made with Social Plastic®. By integrating Social Plastic® back into the supply chain, these brands are building a regenerative plastic economy that is stopping ocean plastic and improving the lives of collector communities. Social Plastic® is regenerating ocean-bound plastic into environmental, social, an economic impact.
Ensuring Trust and Transparency
The Plastic Bank App ensures that all plastic is ethically collected, and provides a fair and transparent payment system while validating the identity of all members. By employing blockchain technology, the App ensures a complete audit trail of every transaction and exchange – from the initial point of collection through to the reintroduction of Social Plastic® product on the retail shelf.
With over 100,000 transactions processed, the Plastic Bank App offers access to a secure supply chain of recycled Social Plastic® feedstock, while storing authentic impact data, demonstrating environmental, social, and economic impact for their brand partners.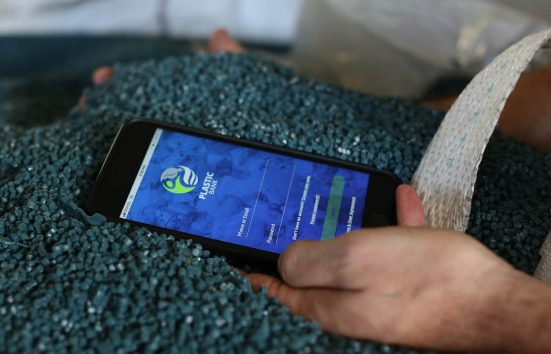 Regenerative Impact
Plastic Bank is at an extraordinary inflection point where rapid scale is allowing the company to amplify its environmental, social and economic impact. The company is building on its South Asian footprint with expansions into Vietnam and Thailand. The first foothold in Africa is planned with Egypt in fall 2020, followed by Cameroon in 2021. As access grows, so too will consumer awareness and engagement – and direct impact into new communities.
By designing out environmental waste and pollution, Plastic Bank is renewing our resources as part of a natural process that empowers people and communities, manufacturers and brands, and the world in
which we live. Today, it's no longer enough to be sustainable. For Plastic Bank, impact speaks louder than words.