At the New Jersey Economic Development Authority (NJEDA), we recognize the important role that the technology, education, and arts sectors play in this transformation and are proud to support numerous enterprises in their efforts to reinvigorate the Newark community and transform New Jersey into the State of Innovation.
test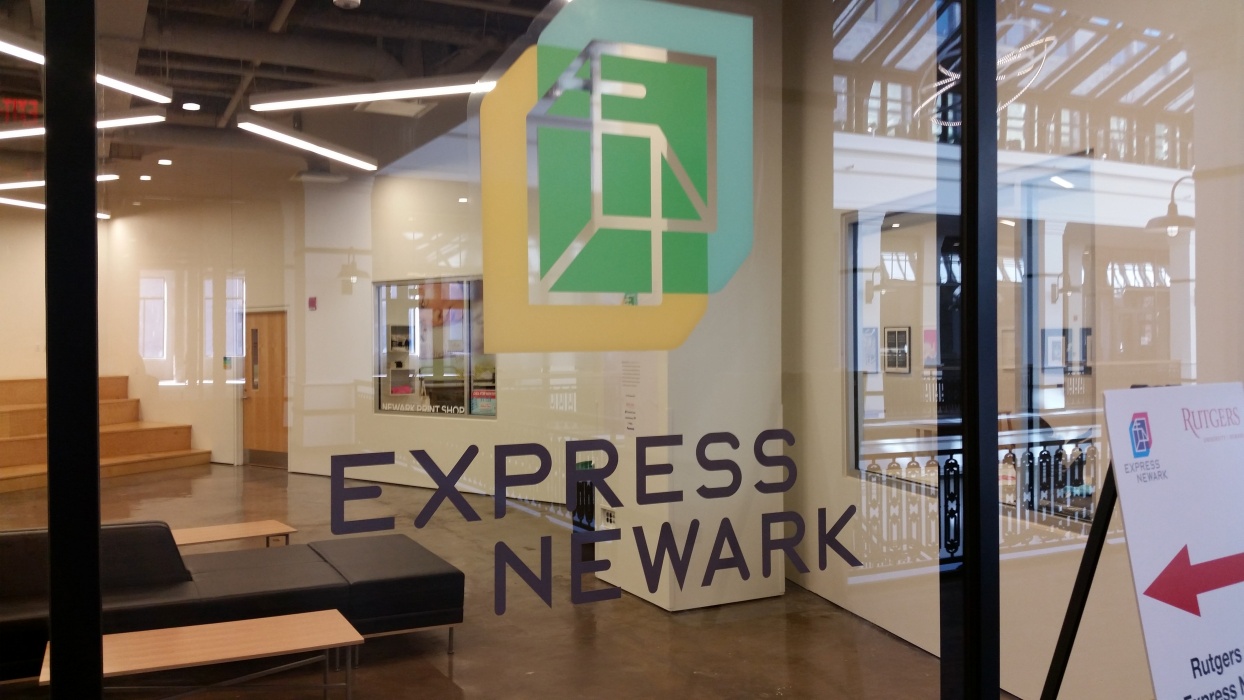 In 2018, Newark joined London, New York, and Philadelphia—to be a provider of LINK, the world's largest and fastest free public WiFi network. Kiosks throughout the city offer free WiFi, charging stations, free phone calls to anywhere in the United States, real-time information about city streets, and much more. These amenities will run over Newark Fiber, the city's 26-mile, high-speed, fiber-optic network.
Military Park, located in the heart of downtown Newark, serves as a gathering space for the Newark community and its visitors. After many years as an underutilized space, Military Park now attracts children, adults, local residents, office workers, and students from far and wide.
The revitalized town square sits at the intersection of some of Newark's most exciting academic-corporate partnership projects. These recent developments are helping Newark, which is known to be one of the most technologically connected cities in the nation, lead the charge in transforming New Jersey into the State of Innovation.
The redevelopment of the historic Hahne & Company department store building has revitalized a long-vacant property and invigorated the surrounding community with more than 75,000 square feet of retail space, 160 residential units, and 100,000 square feet of commercial, community, and office uses. The building serves as a hub for artistic and technological innovation, helping to support local entrepreneurs and attract local residents and visitors to the neighborhood.
Inside the renovated complex, Newark entrepreneurs can work together, exchange ideas, and promote innovation at co-working space Launch Pad, which spans approximately 44,000 square feet of space on the second floor of the Hahne & Co. building. Just across the hall, dozens of employees of the innovative fintech company Credibility Capital are hard at work.
The company occupies 8,000 square feet of second floor office space after relocating from Manhattan two years ago. The Hahne & Co. building is also home to digitalundivided, a social enterprise that fosters economic growth and empowerment in communities through training and supporting Latina and female entrepreneurs of color. digitalundivided moved its headquarters to the Hahne & Co. building from Atlanta in 2019.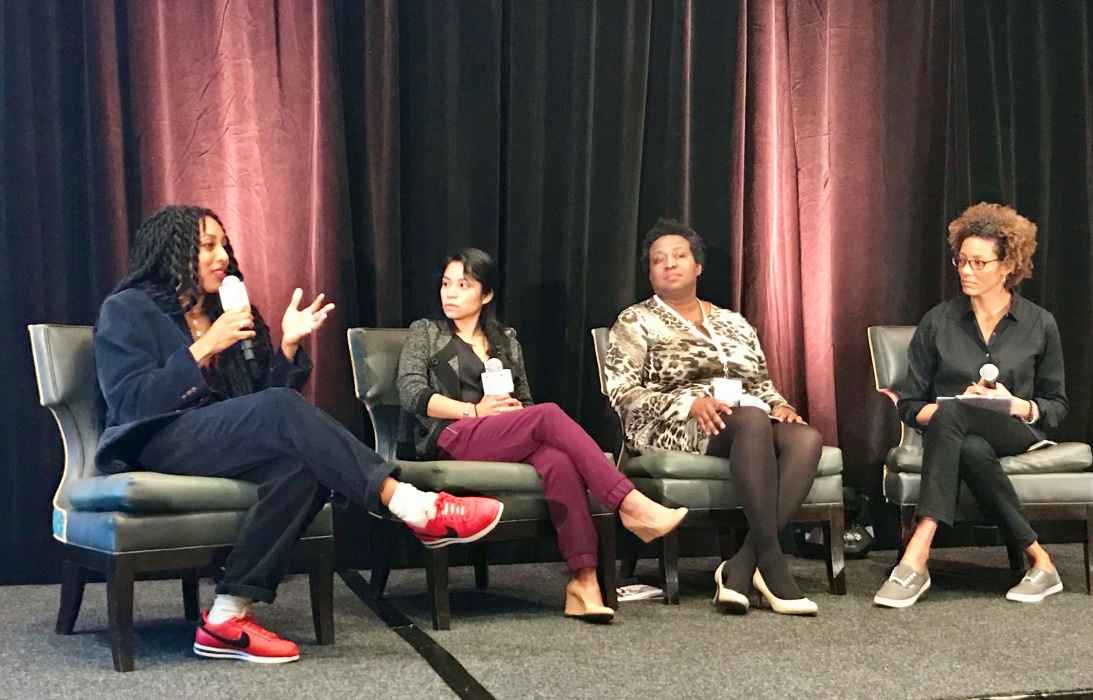 Its restoration completed in 2017, the Hahne building is also home to some of the most impressive academic projects in Newark. Rutgers University's 57,000-square-foot Express Newark facility includes a 250-seat auditorium, as well as studio and gallery space for campus art initiatives and community partnerships. It serves as a link between Newark's academic institutions and the local community.
Nearby to the Hahne building, the New Jersey Innovation Institute, an affiliate of the New Jersey Institute of Technology (NJIT), is a not-for-profit corporation focused on providing private enterprises with the necessary tools for innovation to stimulate economic development. Rutgers and NJIT represent some of the best that Newark's academic institutions have to offer their local community.
A few blocks away from the Hahne building, One Theatre Square is a 22-story residential high-rise, representing a type of construction that Newark has not seen in the past five decades. The building serves as an urban lifestyle destination for residents, illustrating Newark's transformation into a 24/7 live-work-play community.
Directly across from One Theatre Square, at the northeast corner of Military Park, the nonprofit New Jersey Performing Arts Center (NJPAC) has helped revitalize the arts and entertainment scene in the city of Newark. NJPAC is the anchor cultural institution for the local community and the state of New Jersey.
Several blocks from Military Park, Audible. com is the fastest-growing private employer in Newark. Their building headquarters is an aesthetic feast seated in the heart of city. Once a historic church, the building, which serves as the company's international headquarters, is now an 80,000-square-foot state-of-the-art technology center.
This transformation represents the heralding of a new age of technologic innovation in Newark—with the necessary architecture to match. The company has worked with city leadership to fund and lead the creation of Newark's free public WiFi network spanning the Washington Park and Military Park neighborhoods.
Audible is a frequent collaborator with Rutgers–Newark and other civic and cultural institutions, working in tandem to transform and innovate the local community. In 2019, Audible opened its Innovation Cathedral, a former 80,0000-square-foot church that was restored and repurposed into an innovation hub. Audible describes the Cathedral as a cornerstone of Newark's burgeoning innovation ecosystem.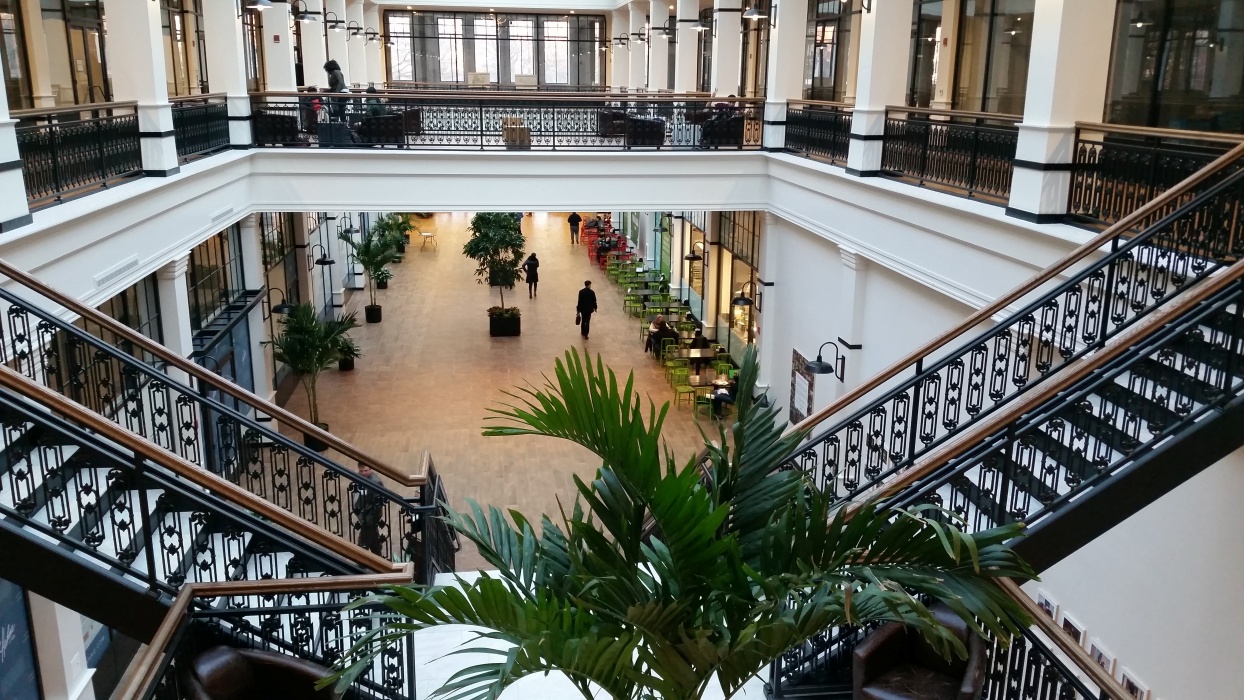 Also nearby, Newark Venture Partners (NVP) is an early-stage venture capital fund investing in business-to-business technology companies. NVP's work continues to catalyze the technology ecosystem in the City of Newark, helping to solidify Newark's burgeoning reputation as one of the most connected and innovative cities in New Jersey.
NVP also offers NVP Labs, a 12-week bridge-to-seed accelerator, for companies at their earliest stages. Each accelerator cohort culminates to a "Newark Venture Partners Demo Day," where graduating startups showcase their businesses to investors and New Jersey's innovation leaders.
One of New Jersey's greatest assets is the diversity of its people, and Newark is a microcosm of this diversity. Even so, there is more work to be done to ensure entrepreneurs of color and other underrepresented groups have access to the capital and other resources they need to be successful. In late 2019, Newark hosted NJ Connect, the State's first-ever summit designed to connect minority-, women-, veteran-, and LGBTQ-owned businesses with roughly $1 billion in public and private sector contracting opportunities.
Later in the year, the NJEDA held its inaugural New Jersey Founders and Funders Diversity Roundtable in Newark. Public sector leaders, members of academia, investors, and entrepreneurs discussed steps the Garden State could take to foster a more equitable, diverse innovation economy. The NJEDA also participates in annual Women of Color Connecting summits.
Hosted by Newark-based Institute for Entrepreneurial Leadership, the day-long events are designed to help break down long-standing systematic barriers that female entrepreneurs of color face every day.
The NJEDA was also a sponsor of Newark Tech Week, which celebrates innovation in Newark and its vibrant technology community.
The week was hosted by =space, one of several Newark co-working spaces that offers collaborative environments to a diverse population of entrepreneurs and startups. In addition to Launch Pad, digitalundivided, and =space, family-owned 3rd Space is among the city's many co-working spaces. Another innovation-centered transit hub is taking shape 30 miles south of Newark in New Brunswick, home to Rutgers University's main campus.
Governor Phil Murphy has proposed the creation of The Hub, envisioned to bring the best ideas from New Jersey's universities and entrepreneurs together with affordable commercial space, world-class mentoring, venture capital, and top talent. At full build-out, The Hub is expected to be over four million square feet of mixed-use space and will support research experimentation and commercialization through targeted programs to spur the growth of startups and drive innovation for established corporations.