In a highly fragmented market, a Bengaluru company is leveraging technology to put fresh meat on the table, overcoming the challenge of safety risks to which food is highly susceptible.
Abhay Hanjura and Vivek Gupta bonded over their love for fish steak and lamb chops. But every time the foodies ordered these from restaurants, poor texture and lack of flavor disappointed their taste buds. As loyal meat lovers, they dug deep into the matter and discovered that the problem lay in the fact that restaurants use frozen meat for most preparations.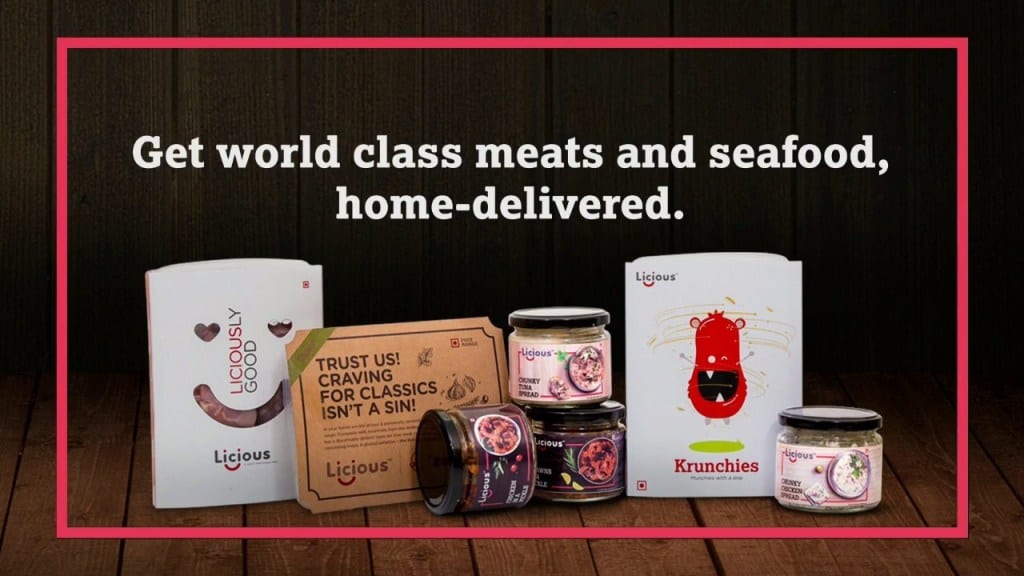 This realization kick-started the delicious story of Licious in 2015. This is an online meat and fish marketplace that delivers fresh, safe and quality meats in select Indian cities. Based on zero inventory and a farm-to-fork model, the company aims to deal with issues relating to quality and hygiene of daily food items. It was almost as if the poorly fragmented and quality distressed Indian meat market was longing to change the way meat is consumed.
Delving deeper into the dynamics of the Indian meat industry, the founder-duo figured out that despite 70 percent of Indians being meat-eaters and the country being one of the largest meat exporters, this industry is almost entirely unorganized. The small section of organized players mostly deals in frozen meats and is export-oriented. With the meat market estimated to be around US$40 billion, the company appears to be sitting on a mountain of opportunities.
So, what is Licious doing differently? For one, it owns the entire back-end supply chain, from procurement to processing and packaging. Its stringent cold chain control helps to scientifically maintain the quality and freshness of each product until it reaches the customer.
Co-founders Vivek Gupta and Abhay Hanjura dream of building a transformational food brand that isn't only loved and consumed globally, but would also change the way meat as a food category is viewed in society. "We are glad to be able to champion the category transformation and set new benchmarks for now and the future."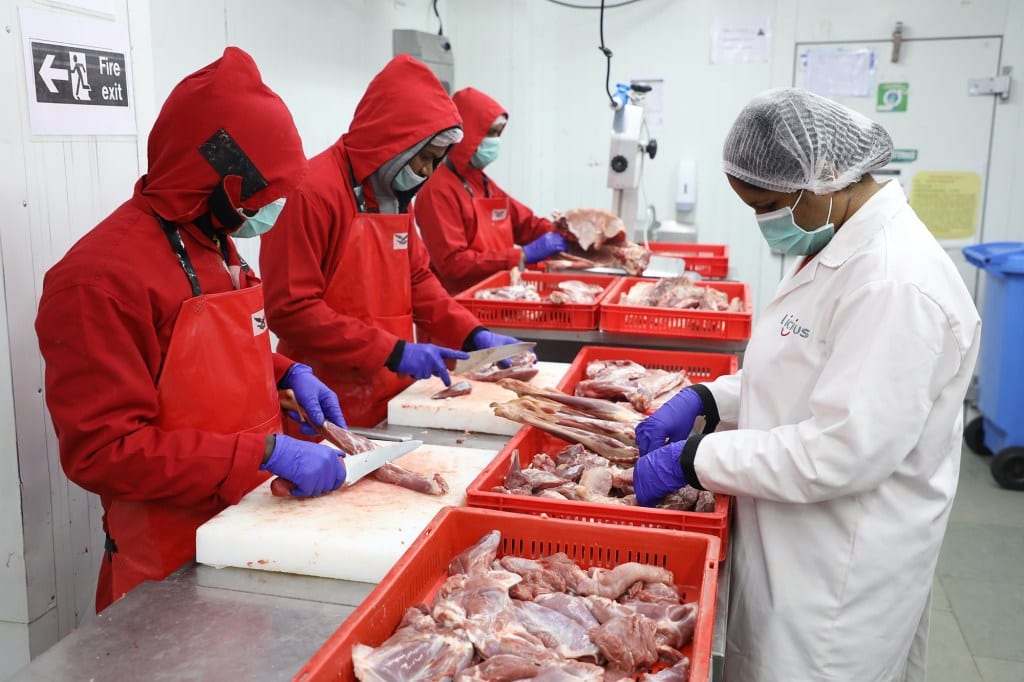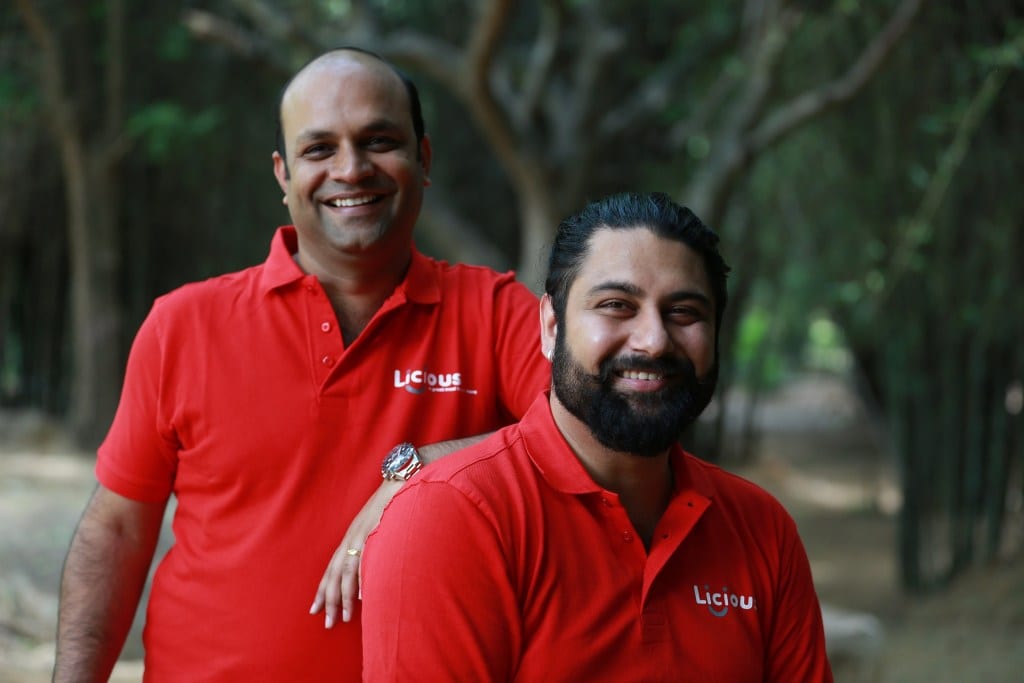 The company uses technology to manage its supply chain, cold chain, and demand forecasting and has gained a significant foothold in the market. Since inception, the company has grown 300 percent, adapting to daily market dynamics. In fact, its ability to innovate daily and consistently in a market which is not constrained by demand but lacks a high-quality supply defines the company.
Recognizing that consumer value can only be created with a strong network of long-term partners, Licious has been working closely with farmers and fishermen from the beginning. It is working towards creating a mainstream livelihood for butchers, farmers, fishermen, and affiliated workforce by giving them assured and fair salaries, social security, insurance, performance incentives with growth opportunities.
Currently, over 200 independent farmers and related workforce, work closely with the company. Consequently, all its products are procured from company-curated farms and hand-picked boats for seafood.
Its hub-and-spoke model in each location involves a central processing unit and a network of delivery hubs. Stringent guidelines are followed by the central processing unit to ensure the right age, weight, and health of the animal/bird procured as well as the precision in cuts, adhering to its norms of fresh chain management. The products are then moved on to the production process where a team of expert chefs and skilled butchers take care of the details to ensure neat and clean prime cuts. From here on, the products move to temporary cold storage and then to the delivery hubs spread across the city. Every time an order is placed, the product is dispatched from the closest delivery hub after a stringent final quality check conducted by hub managers.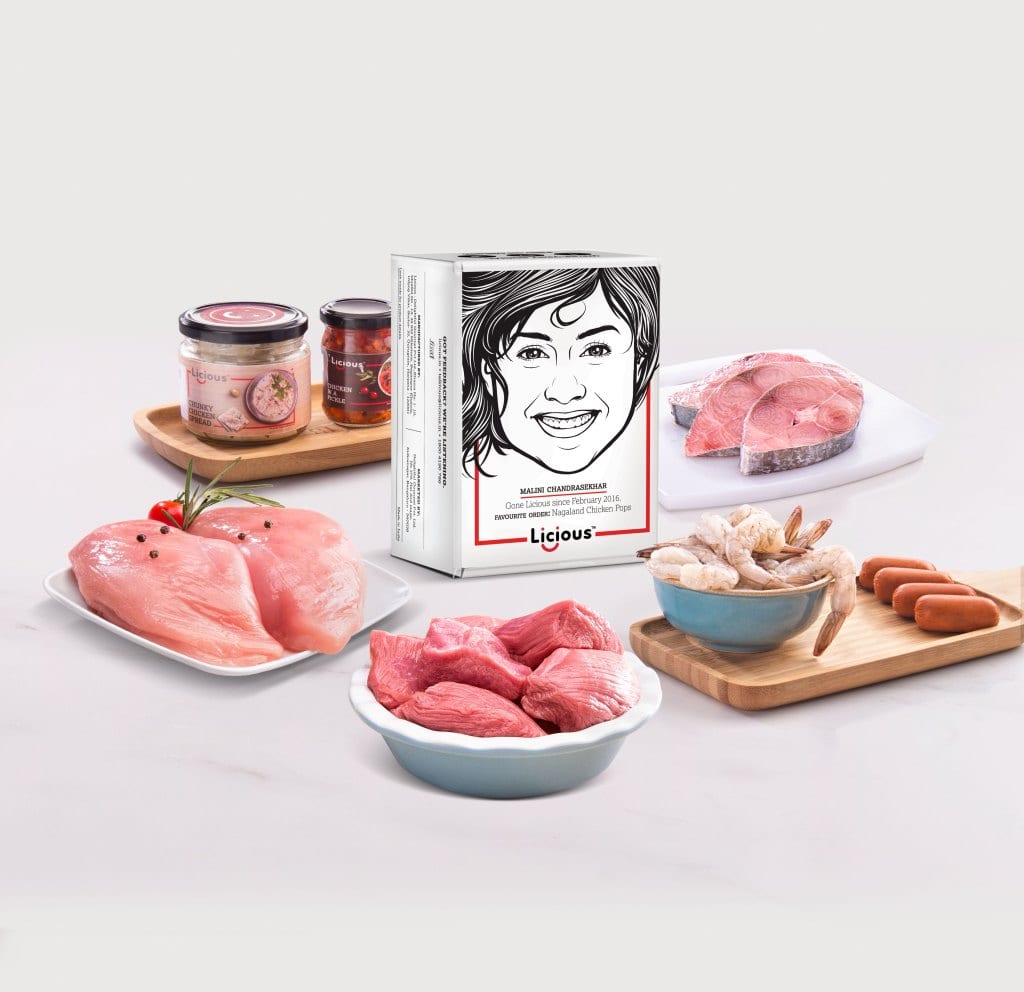 With a significant head-start and an impressive growth rate, Licious has been successful in securing about US $65 million of funding to date. Mayfield Capital, 3one4 Capital, Sistema Asia Fund, Neoplux Technology Fund, Bertelsmann India, Vertex Ventures Southeast Asia, and India are some of the company's major investors.
Within 3 years of formation, the founders own a kitty full of awards and recognitions that include SuperStartups Asia 2017, 2018 BW Disrupt 40 under 40, Harvard Business School & Harvard Kennedy School, India Disruptive Innovation Conference 2018 and GQ India's 50 Most Influential Indians.
Licious currently serves over 300,000 customers with over close to 90 percent repeat transactions across Delhi-NCR, Bengaluru, Hyderabad and Chandigarh. In the immediate future, it is gearing up for market openings across 11 cities in the next 12-18 months. It also plans to innovate and build value-added offerings with ready-to-cook and ready-to-eat portfolio.