PADL makes getting out on the water easy by combining technology and paddleboards into its paddle share system. Users can quickly unlock a smart board from one of PADL's docking stations through the mobile app and enjoy their ride.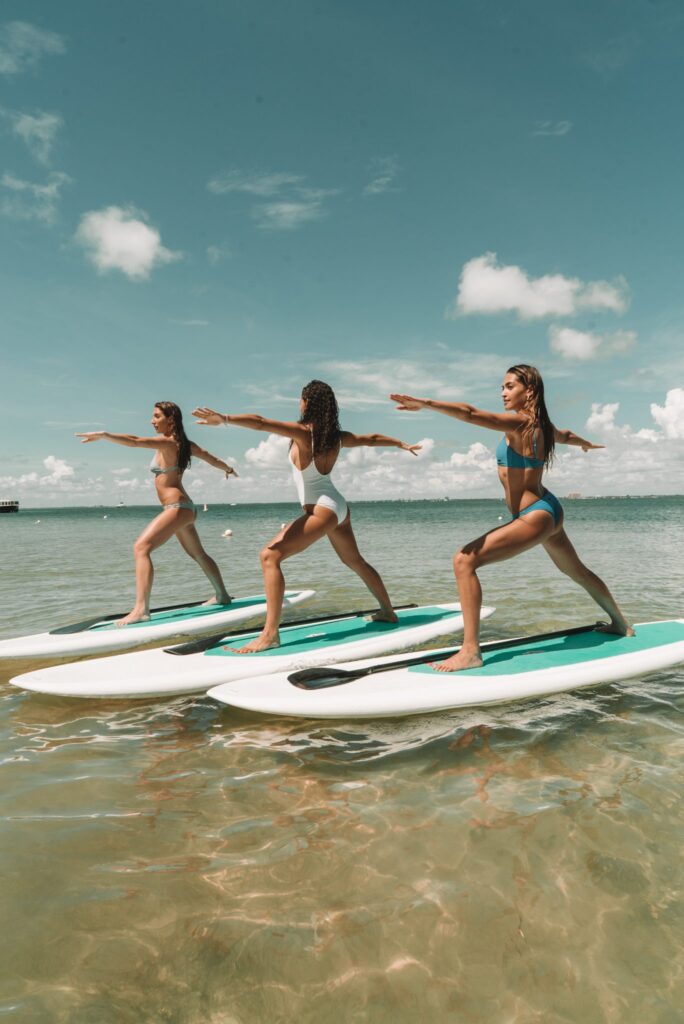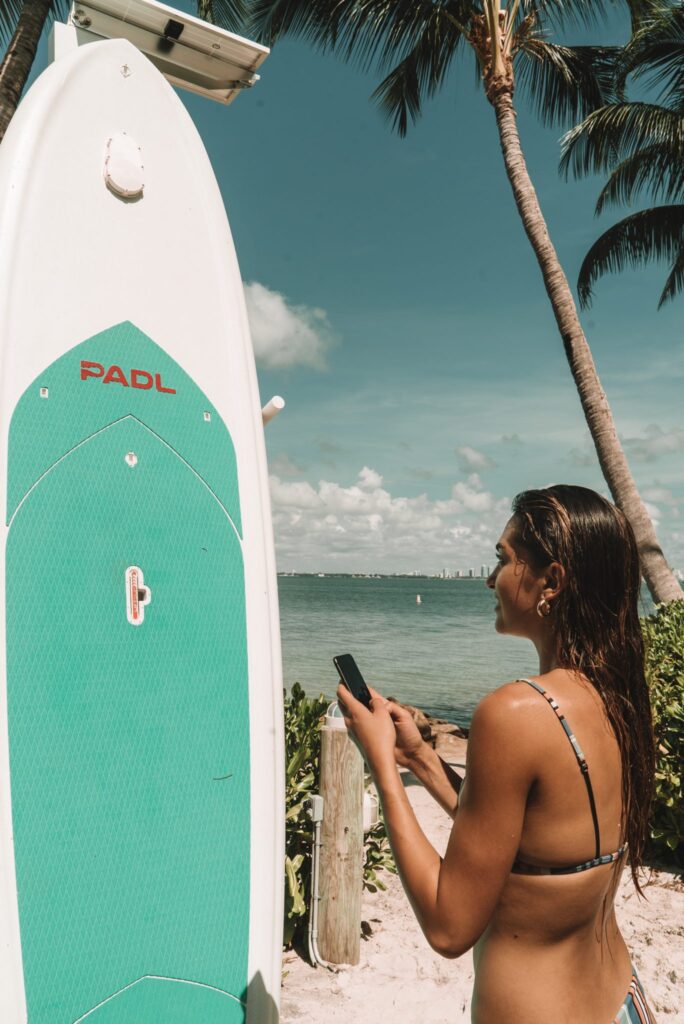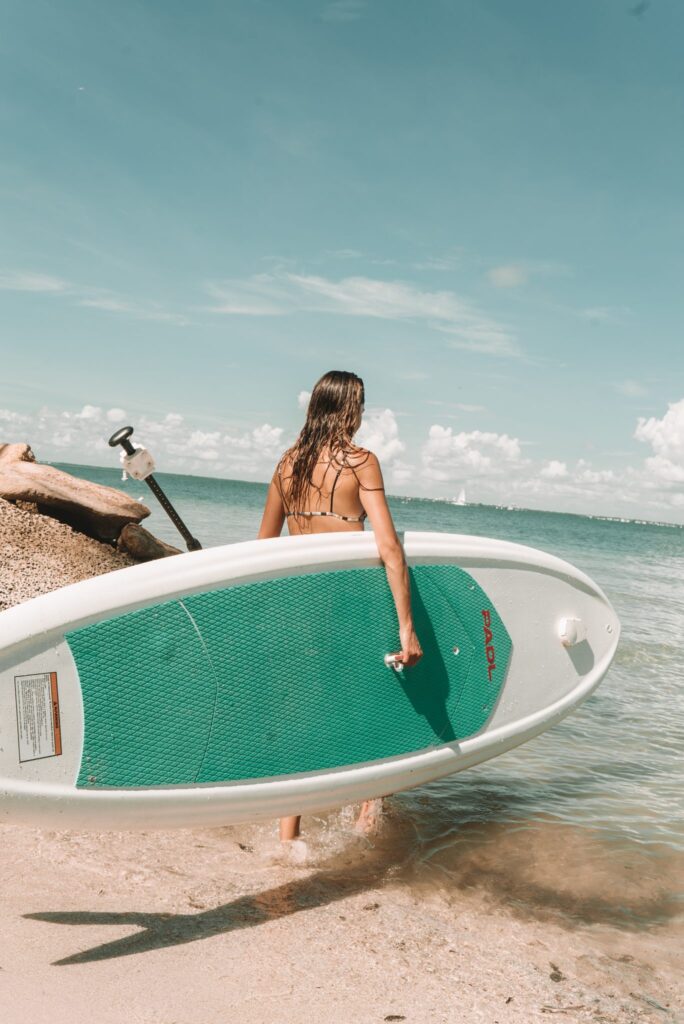 PADL is on a mission to get more people out on the water to experience what's out there. Through the creation of paddle share and patented dual-locking technology with the support of growing sharing-economy habits, PADL is able to achieve the mission and promote a healthy, active lifestyle. Paddleboarding today is just too difficult: owning equipment is expensive and cumbersome to lug and store, while traditional rental concessions are inconvenient and inaccessible to most due to pricing and operating hours. PADL makes getting on the water easy. Docking stations with smart boards are placed in convenient locations available to use.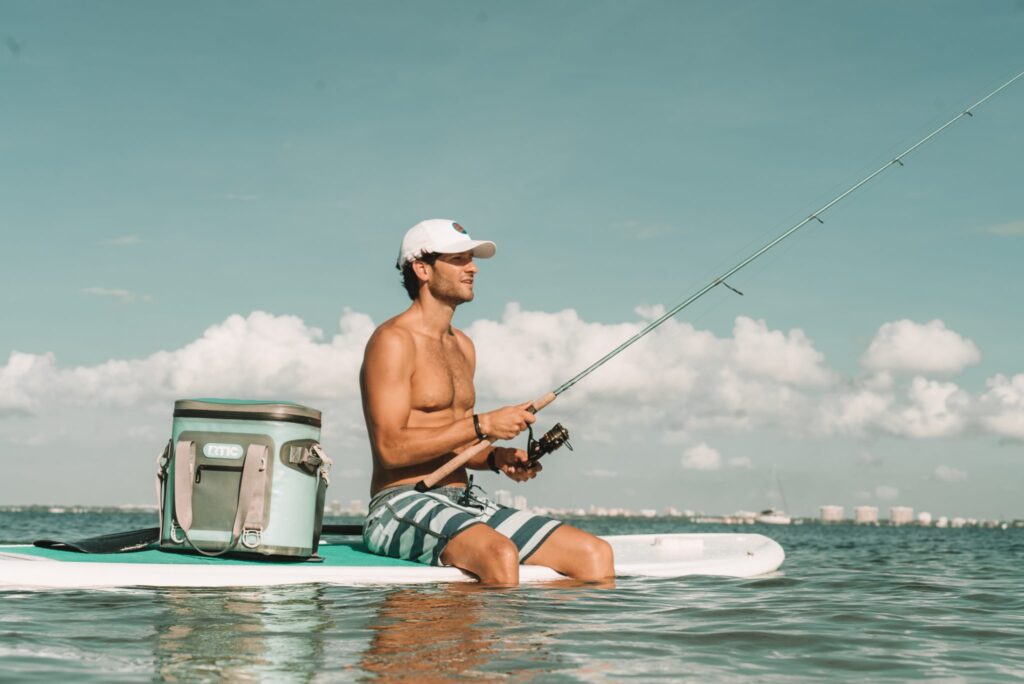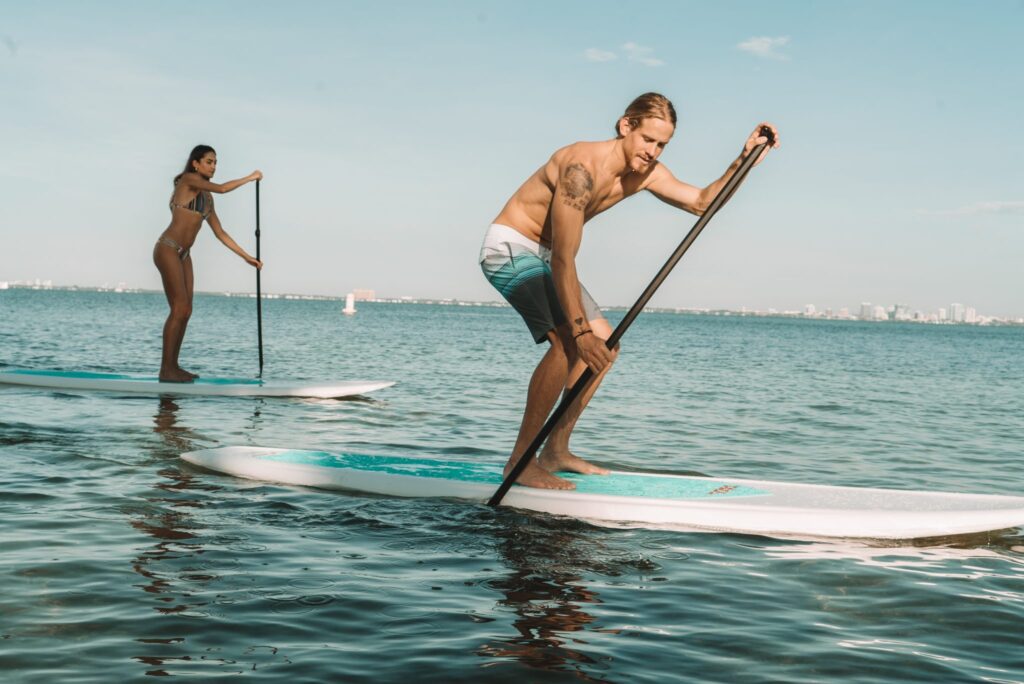 The stations securely house four smart paddleboards, which can be unlocked and rented via the PADL mobile application. Each station is solar-powered, equipped with safety gear, and located steps away from shorelines. PADL smart boards each contain GPS technology for users to monitor routes, track distances, and engage with the PADL community. GPS technology plays a critical role in our commitment to safety, with real-time tracking of our active rentals and our partnership with Sea Tow gives us the reliance of 24/7 on-the-water support.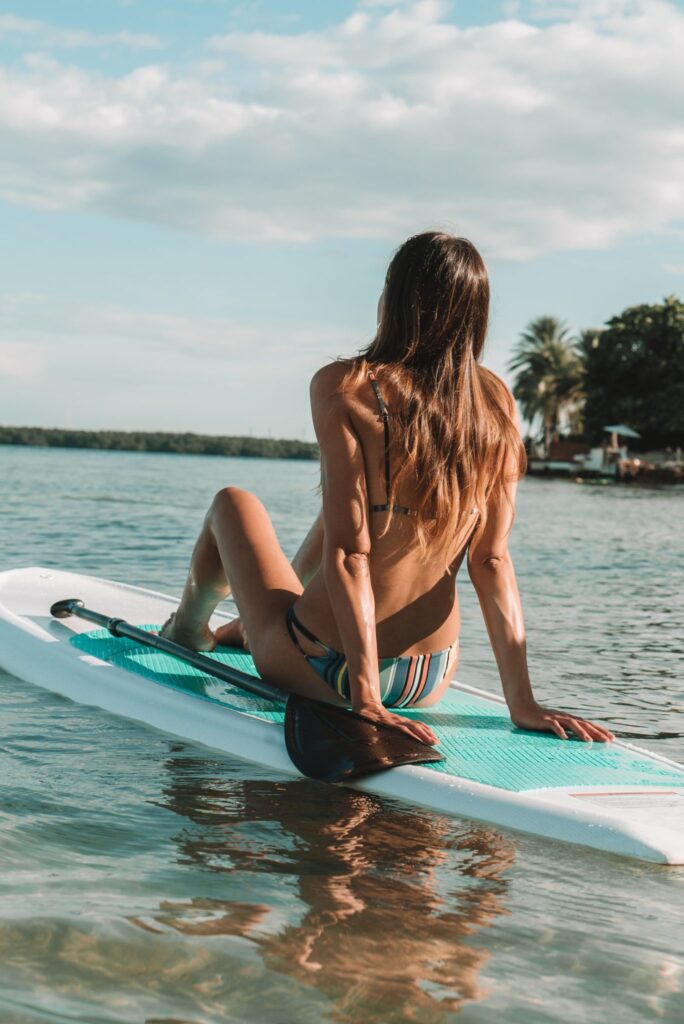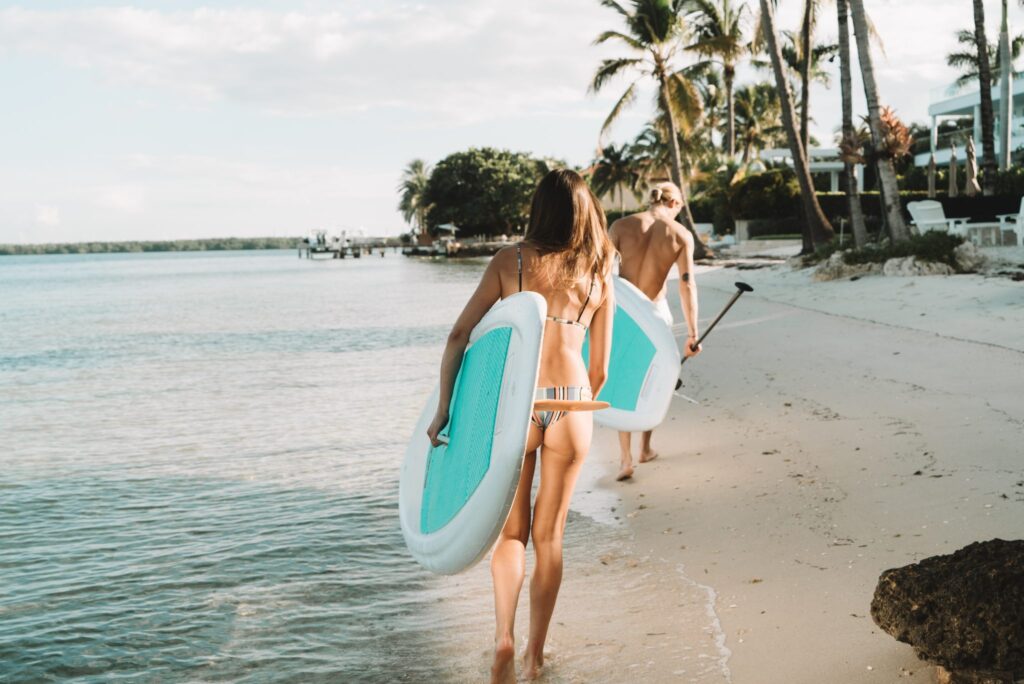 The mobile app features a location-based map that showcases the stations: location details, number of boards available and rate. The rental process from here takes less than 30 seconds – users stand in front of the board they wish to ride with their mobile device in hand, and Bluetooth technology will prompt a pop-up to confirm rental. Once they accept, payment is processed, and the board will unlock. Not sure how to carry a paddleboard? A 3-step infographic will appear on the app that demonstrates how to safely remove the board, paddle, and lifejacket from the rack. Now the fun can begin!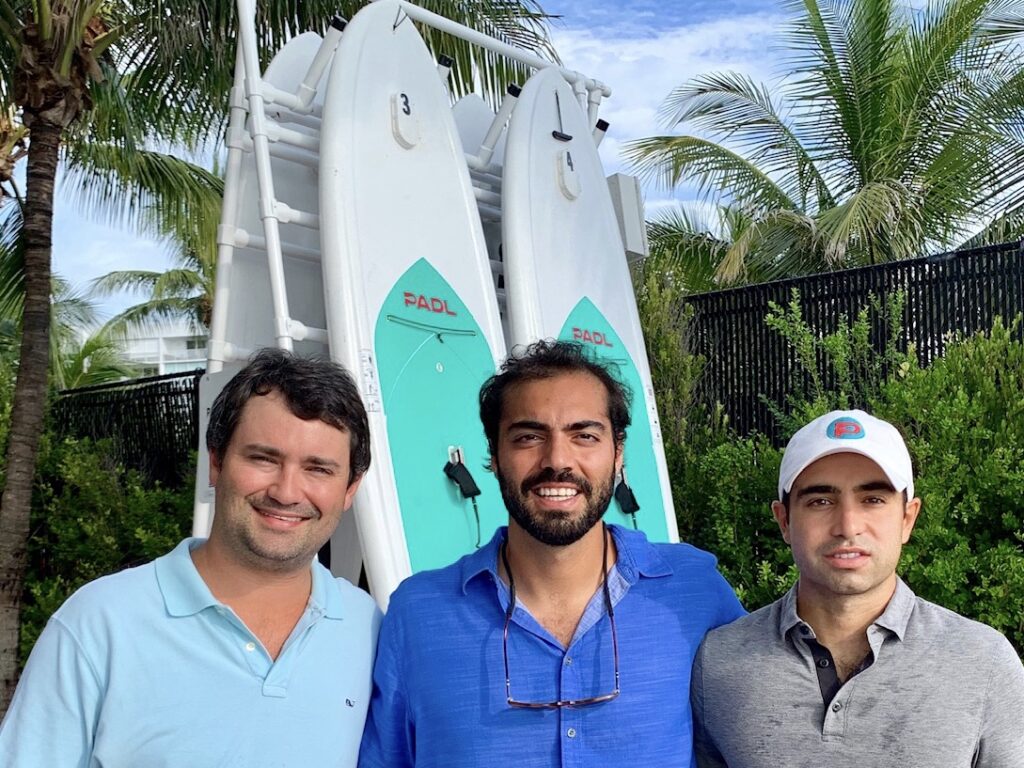 From left to right: Andres Avello, Khalil Khouri, Felipe Jauregui
The initial stations are located on beaches, but as the company ramps up to expand locations, its paddleboarders will also get to explore lakes, rivers, and bays worldwide. Riders start their mornings with sunrise paddles, practice yoga, do a little fishing and clean up our ocean. We have a community that loves to share their routes, compete for more hours paddled, and simply make paddleboarding a part of their routine. This is who we engage with and are dedicated to serving.
People are naturally drawn to water, and at PADL, we want to give them another mechanism to enjoy it. Paddle share is just the beginning, and we will continue to combine our passion & innovative technology to change the way you get out on the water.