OUR COMPANY
In business, decisions can be made in two ways: by what you think or perceive is the truth, called the gut feeling, or by making data-driven decisions. That is especially important in the public health and healthcare space, where a single decision can affect the well-being of an entire population. Outcome Project is a technology and data science company with the mission to empower people to create high-quality information to tackle World's most challenging problems.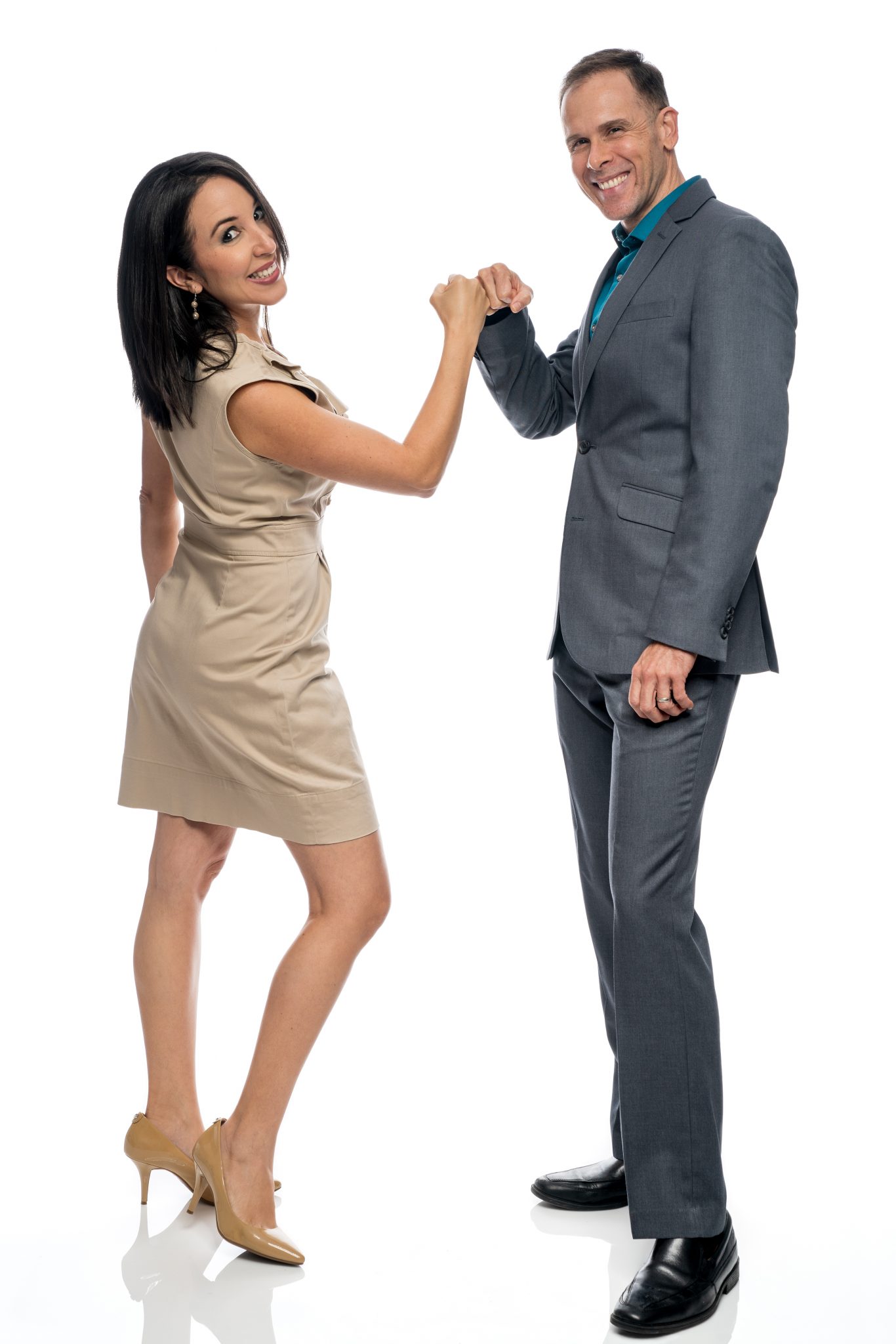 OUR STORY
Some time ago, Outcome Project's founder was invited by a public health agency to a very important meeting to discuss what was believed to be an epidemic of asthma deaths among children in Puerto Rico. In that meeting, the team discussed how human and economic resources could be allocated to address that threat, but something was missing. Nobody had provided a single data point that supported those claims. Therefore, the company's founder felt responsible and analyzed asthma death data.
What he found was unexpected! There wasn't an increase of children dying from asthma, but people 55 years and older were dying nine times more than the rest of the population. Due to that finding, human and economic resources were reallocated to help those who needed them the most. At that moment, he understood how that data was helping to save lives. That aim, of helping to reduce the risk of uninformed decisions fueled the creation of Outcome Project, a data science company with the mission to empower people to create high quality information to tackle the World's most challenging problems.
TRANSFORMING DATA INTO ACTIONABLE INSIGHTS
Outcome Project is a data science company that provides straightforward solutions that transform complex data into easily accessible, up-to-date metrics analyzed by experts. The company's solutions range from data management and analytics to web-based platform development for real-time data reporting to enhance informed-decisions capabilities.
Data that is up-to-date and accurate in public health, population health, and environmental sectors have proven to be a powerful tool for transforming the ability to improve as a society. One of Outcome Project's main products is their Matrix2Metrics platform, which is ideal for researchers and health related professionals who need actionable insights from population-based data to design proposals and public health strategies. The program also benefits academic institutions and research centers by providing professors and students with the latest statistics to sustain existing or acquire new projects, as well as managers and marketers within the health industry who need the latest analyzed population data to develop business or institution strategies.
The company firmly believes that sound data and robust data analysis methods can empower institutions to make the best evidence-based decisions possible for the population's well-being. By the use of advanced technological and scientific approaches, Outcome Project is building clear and impactful products to tackle chronic diseases, to respond to the COVID-19 pandemic, and by providing key data points to assess the social determinants of health and well-being.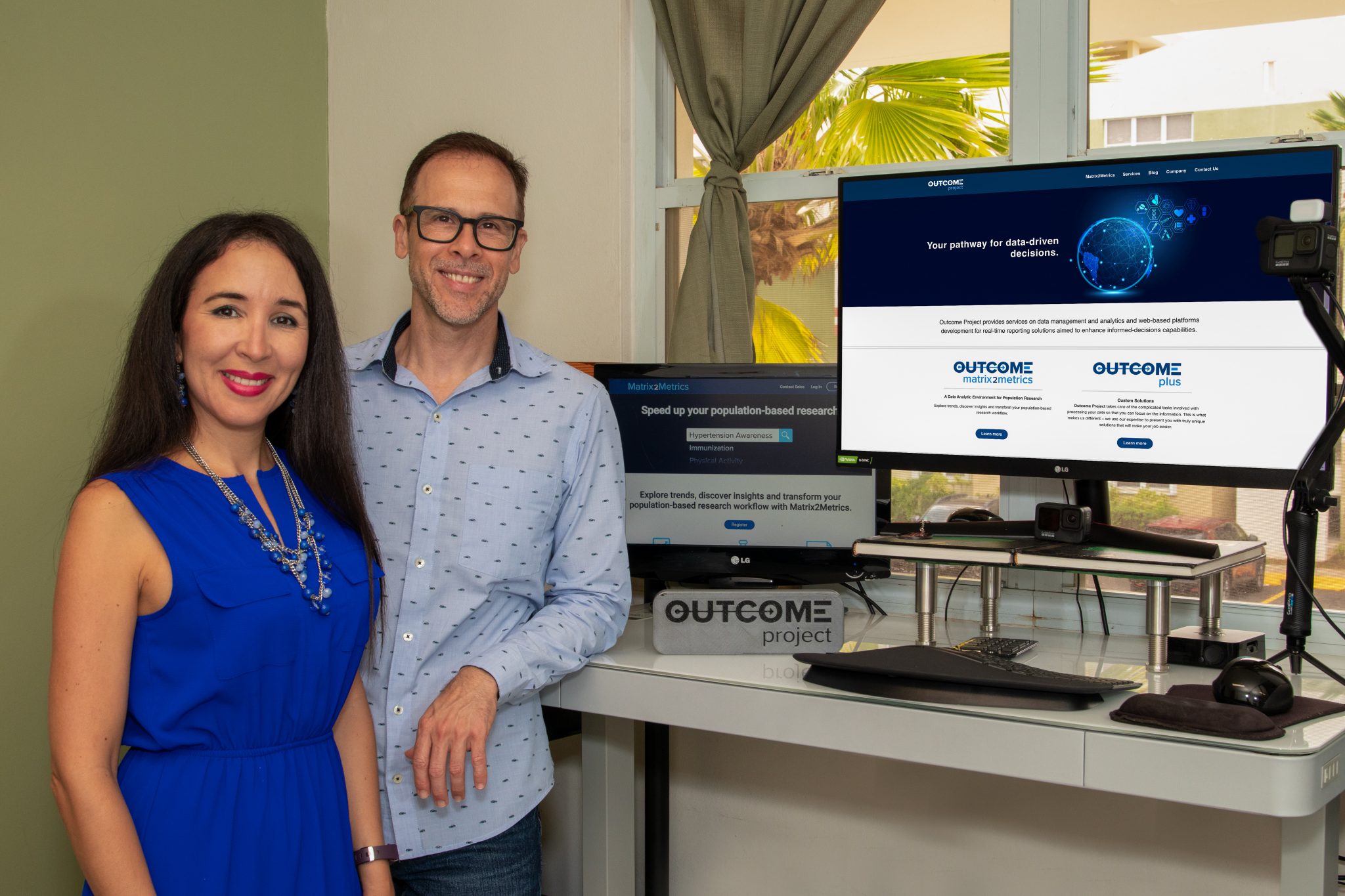 OUR FOUNDERS
Outcome Project's founder and CEO, José A. Bartolomei Díaz, Ph.D., is an expert in epidemiologic surveillance, computational biostatistics, and data visualization. As an Epidemiologist and Biostatistician with longstanding experience in developing and designing data systems to support performance monitoring and evaluation of service programs, Dr. Bartolomei has made significant contributions to public health and science such as developing the Puerto Rico Asthma Surveillance System, the Strategic Guide for the Food, Nutrition, and Physical Activity Surveillance System of Puerto Rico, and the Puerto Rico Medical Licensing Board surveillance system at the Puerto Rico Department of Health. In addition, he has designed and conducted several epidemiological studies on cancer, diabetes, and asthma drug utilization for institutions such as the University of Puerto Rico. During the COVID-19 pandemic, he contributed to the design of processes and technological platforms to understand the spread of the virus through Puerto Rico and its aftermath. Dr. Bartolomei is also the lead designer and programmer of Matrix2Metrics.
The Outcome Project team is also led by Nilsa Camareno, who has extensive experience in the behavioral sciences field, program development, outreach, and research in a community setting. Mrs. Camareno has certifications in Advanced & Reflective Supervision, Coaching per Values, and is a member of the Evidence-Based Practices Board of Puerto Rico.
INNOVATING IN PUERTO RICO
The beautiful Island of Puerto Rico provides a unique environment to develop reliable data insights and carry out population-based research as well as testing and implementing solutions based on those metrics.
Therefore, these can then be used to be successfully adapted and replicated in other population areas. In fact, this proved to be a significant asset during the Covid 19 pandemic, where the company developed effective models for contact tracing and reduction of case prevalence in multiple municipalities of Puerto Rico, even driving one them down to zero cases (in the municipality of Culebra) when other regions had an an alarming case count.
Additionally, as part of the Puerto Rico entrepreneurship ecosystem, Outcome Project has participated in multiple business accelerator programs sponsored by organizations such as Grupo Guayacán, the Department of Economic Development and Commerce, and Parallel18. The team has participated both as entrepreneurs and as mentors for other entrepreneurs, and has been recognized for these efforts with the "Give back Superstar" Award from Pre18.
The team also leads biweekly KPI Meeting collaborations with other local entrepreneurs in order to establish a mutual support system and help each other grow. Moreover, both founders have participated as Mentors in a Customer Discovery Boot camp following NIH guidelines. Similarly, they have supported the professional development of students in the Computer Sciences, Business Administration, Engineering, Communication, and Public Health sectors with their Internship program. As participants, the students received shadowing experiences, workshops using coaching per values techniques to prepare their resumé, administrative support, and guidance with computer tools to perform better work, as well as the opportunity to stay immersed in the entrepreneurial ecosystem by receiving mentoring with staff from multinational companies. Furthermore, the company also hosts a Youtube Channel with the purpose of teaching others how to transform data into information.
As part of the company's dedication to social responsibility and the founder's shared passion for environmental protection, they have also adopted a beach in the municipality of Vega Baja to contribute in rebuilding the coastal forest and coral reefs in the north shore of Puerto Rico.
Outcome Project's vision is to be a globally recognized brand that contributes to making the world population and the environment healthier every day through our products and services.