The Harwood Institute for Public Innovation equips people, organizations, communities, and networks with tools to bridge divides, build capacity, and tackle shared challenges. By Turning Outward, people enable communities to become a collective force for change.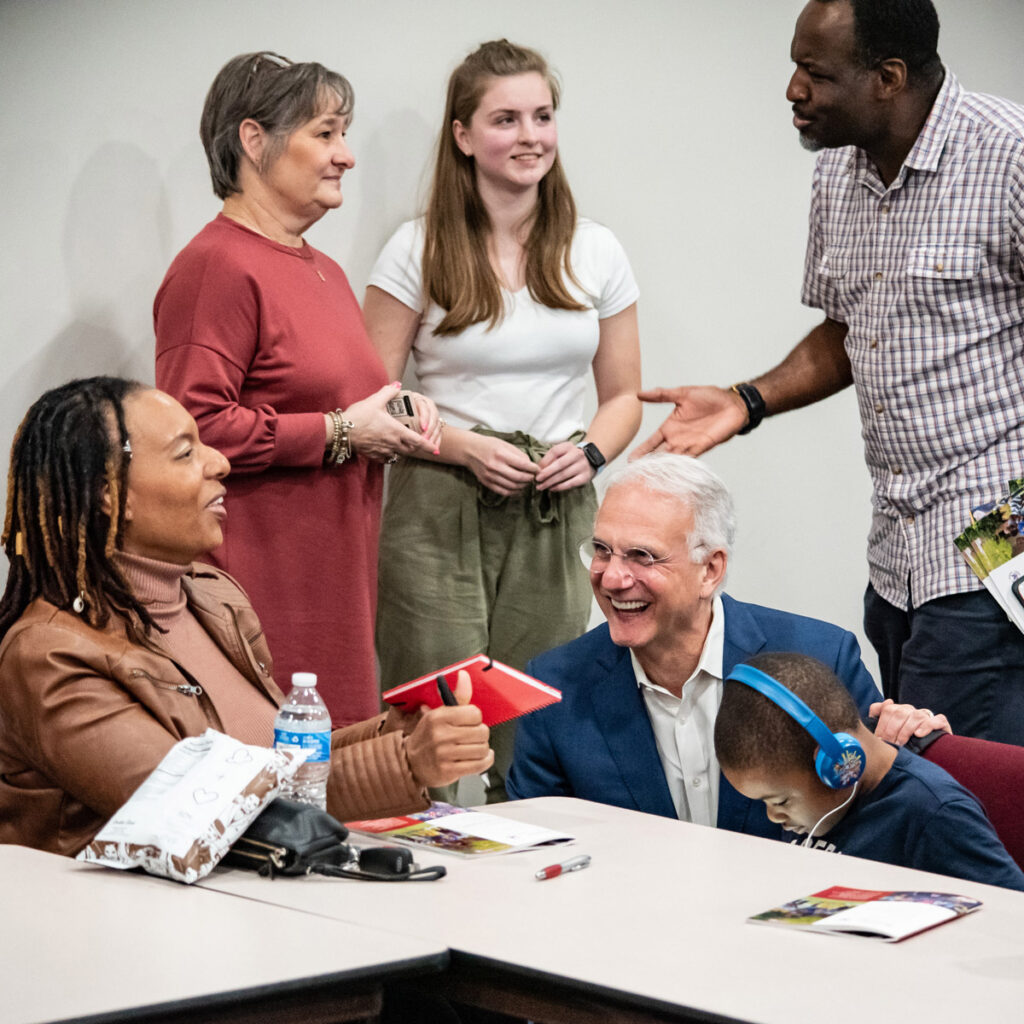 Catalyzing Hope
The Harwood Institute exists in a long tradition of catalytic organizations throughout American history that have worked to strengthen and advance our society to create a more hopeful future for all. Since its founding in 1988 by Richard C. Harwood, it has created breakthroughs in addressing the most critical societal challenges and strengthening America's civic culture.
Its work is defined by a community-driven practice developed by President and Founder Richard C. Harwood from decades of on-the-ground experience, rigorous research, and constant innovation. The Harwood approach has spread to all 50 U.S. states and 40 countries worldwide. It is rooted in a practical philosophy of civic faith. This holds that placing people, community, and shared responsibility at the center of our shared lives will create a more just, fair, inclusive, and hopeful society for all. To make civic faith a reality, society needs to 'Turn Outward,' which is a mindset and posture of using the community — not our conference rooms — as reference points for creating change.
The Harwood Institute's task is to get society on a more equitable, fair, just, inclusive, and hopeful path forward.
Fault Line Communities
The Harwood Institute works deeply with a select group of communities to demonstrate that Americans have the public will and ability to bridge divides and come together to address challenges. Individually, these communities represent the different fault lines in society. As a whole, they demonstrate society's innate capacities to change how we work together and create a new trajectory of hope by applying the Harwood approach.
The Harwood School
The Harwood School makes its road-tested practices available to everyone, everywhere. The Virtual Public Innovators Labs teach community leaders to 'Turn Outward.' The Catalytic Community Guide Program trains individuals to use catalytic mindsets and tools to guide their communities. And the CIRCLE of Catalytic Funders is a cohort of national funders using the Harwood approach to accelerate and deepen their impact in communities.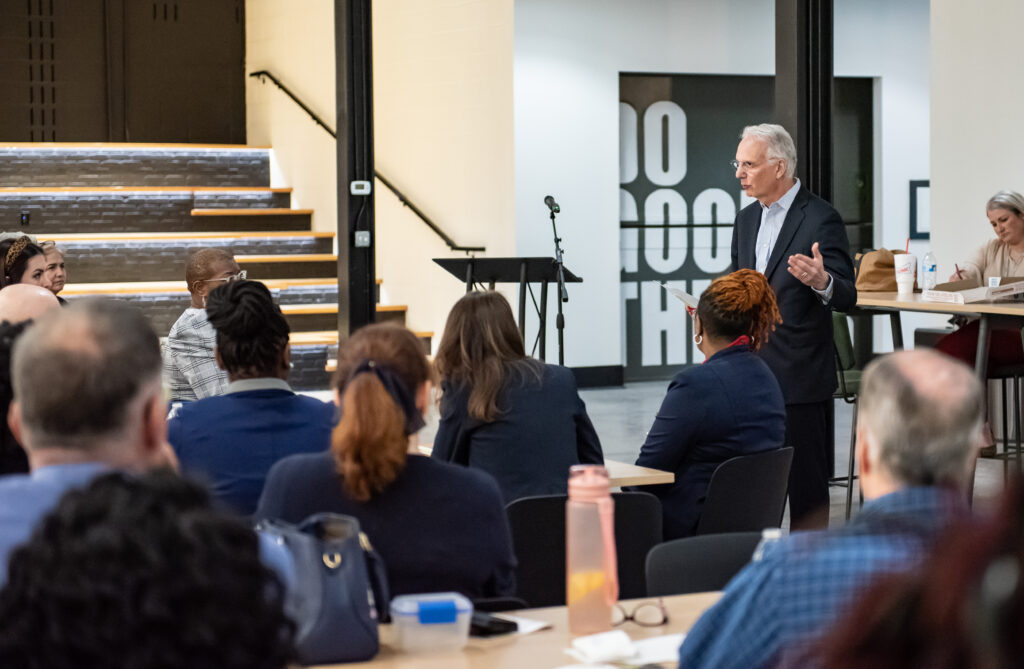 The Harwood Studio on Community
The Harwood Studio on Community — established to explore new ideas and innovate around complex civic challenges — is its engine for innovation, writing, and special research projects.
A Growing Network of Public Innovators
The Harwood Institute is committed to growing and supporting its national network of public innovators by constantly innovating and refining tools and resources to help community leaders effectively grow civic faith.
National Thought Leadership
Rich's most recent book, Unleashed: A Proven Way Communities Can Spread Change and Make Hope Real for All, illustrates the impact of The Harwood Institute's strategies over time by highlighting nine different communities across the U.S. and how they created a chain reaction using the Harwood approach. In addition, reports like 'Civic Virus: Why Polarization is a Misdiagnosis,' articles, podcasts, media appearances, and newsletters offer alternative messages that welcome Americans back to public life and seek to grow civic faith.
About The Founder
Having founded The Harwood Institute in 1988 at the age of 27, Rich has dedicated his career to revitalizing the nation's hardest-hit communities, transforming the world's largest organizations, and reconnecting institutions like newsrooms and schools to their role in society. He has been recruited to solve some of the most difficult problems of our time, including being called into Newtown, Connecticut, after the Sandy Hook Elementary School massacre. Thousands of community leaders, public officeholders, foundation and corporate executives, clergy, journalists, and government officials use his approach to drive community-led change.
Rich is an inspiring, sought-after speaker who regularly keynotes major conferences. He appears regularly in the media in outlets such as MSNBC's Meet the Press Daily, NPR, CNN, Forbes, The New York Times, The Wall Street Journal, and The Washington Post. He is also the author of six books, scores of articles, and numerous groundbreaking reports.
Rich often says: "Communities move forward when enough people intentionally choose to step forward, turn outward toward one another, and set in motion meaningful actions that spread like a positive contagion."