The Clipsal name has proudly been a key part of Adelaide's thriving business landscape since 1920. The innovative electrical brand has become synonymous with leading electrical accessories in Australian homes and across the wider Asia Pacific region.
In 2003, Clipsal was acquired by global technology company Schneider Electric, forming a formidable partnership. Schneider Electric provides energy and automation digital solutions for efficiency and sustainability for customers throughout the world in four end markets: buildings, data centres, industry, and infrastructure.
From its base in Adelaide, Clipsal continues to create, develop, and support new ways of living and working. With products spanning electrical safety and energy solutions, to switchgear and smart home automation, it is a trusted brand for homeowners, interior designers, electricians, and architects.
Today, Clipsal by Schneider Electric has 450 employees at its South Australian operations across R&D, engineering, design, manufacture, operations, logistics, sales, and marketing. The centre for manufacturing excellence at Gepps Cross in Northern Adelaide has expanded to support not only the Clipsal portfolio, but also Schneider Electric's customers across Australia and New Zealand and produces nearly 6,000 different types of products. "Manufacturing in Australia has enabled us to continue delivering high quality products to customers quickly. As part of our approach to innovation, we actively promote our early career and graduate programs to encourage innovative ideas from the next generation of skilled supply chain professionals," says Director Manufacturing, Pacific, Damian Allen.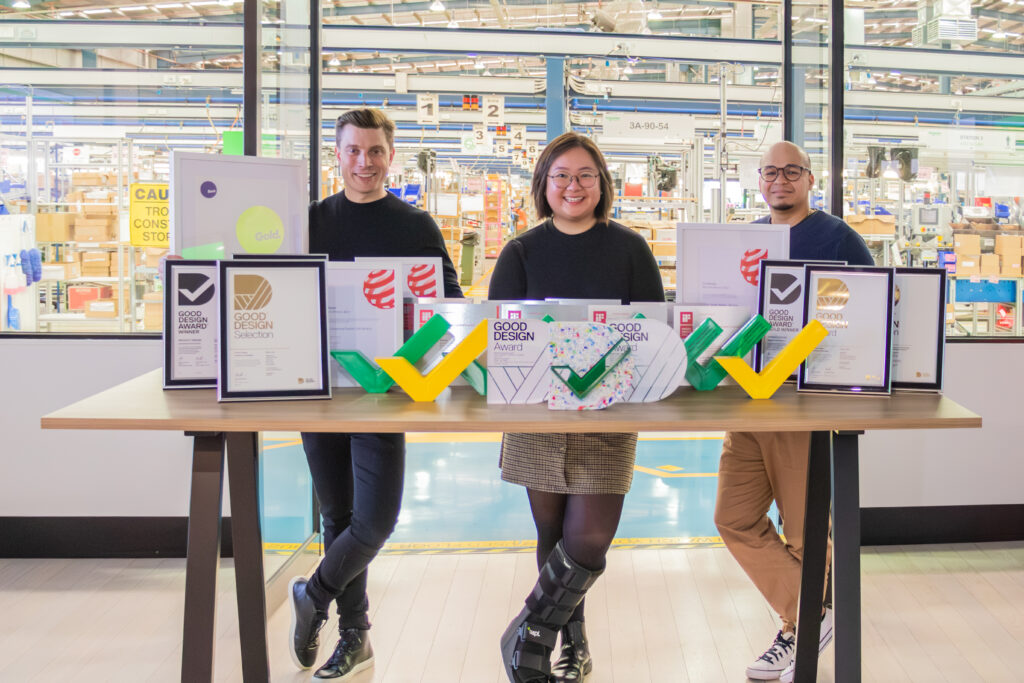 A HOME FOR INNOVATIVE DESIGN
Adelaide is also the site of Schneider Electric's Pacific Design Lab, one of seven such facilities around the world where teams of industrial designers work at the forefront of electrical design and innovation to create products for homes and businesses.
VP Design Asia-Pacific, Tim Turrini-Rochford, says their design philosophy is empathetic and customer-focused. "We have a clear message of what design is for us: design is about transforming an existing situation to improve a situation… fundamentally it is about creating things that solve problems in people's lives."
This combination of inspired design and customer-focused functionality is evident in the raft of design accolades awarded across the Clipsal by Schneider Electric range.
The prestigious international iF Design Awards and Red Dot Design Awards both recognised the Wiser smoke alarm battery, MAX9 circuit protection, Iconic Outdoor range, and Iconic Connected Switch 2AX module for their exceptional design.
Nine Good Design Australia Awards were also won for Clipsal's MAX9 circuit protection, Iconic Outdoor, Pro Series commercial switches and sockets, the Zen fan, and the Iconic, Iconic Styl, Iconic Essence and Saturn Zen switchgear ranges.
FOCUS ON ENERGY EFFICIENCY
As Clipsal evolves with Australian lifestyles, it is addressing emerging trends. Today, a significant challenge is the use of energy in the home and Schneider Electric's expertise coupled with Clipsal's local ingenuity has enabled Clipsal to focus on developing solutions for efficient, seamless living that supports the way Australians live, work, and entertain at home.
"A new era of residential energy management is emerging in Australia in response to rising energy prices and environmental concerns," says Vice President Home & Distribution, Schneider Electric, Chris Kerr. "We know many homeowners have made changes to their home to make electricity bills cheaper, while at the same time technology has been increasingly accepted as a means to improve ways of living.
"Our focus with Clipsal is to bring the latest technology to electric home design, supporting homeowners to fulfil the dream they have of their home while supporting decarbonisation and more efficient energy use."
THE PARTNER FOR LOCAL PROJECTS
Together, Clipsal and Schneider Electric are also at the forefront of providing electrical solutions for major projects around South Australia.
A redesign of the electrical network at the South Australian Produce Market (SAPM) called for a solution on a scale never before seen in South Australia.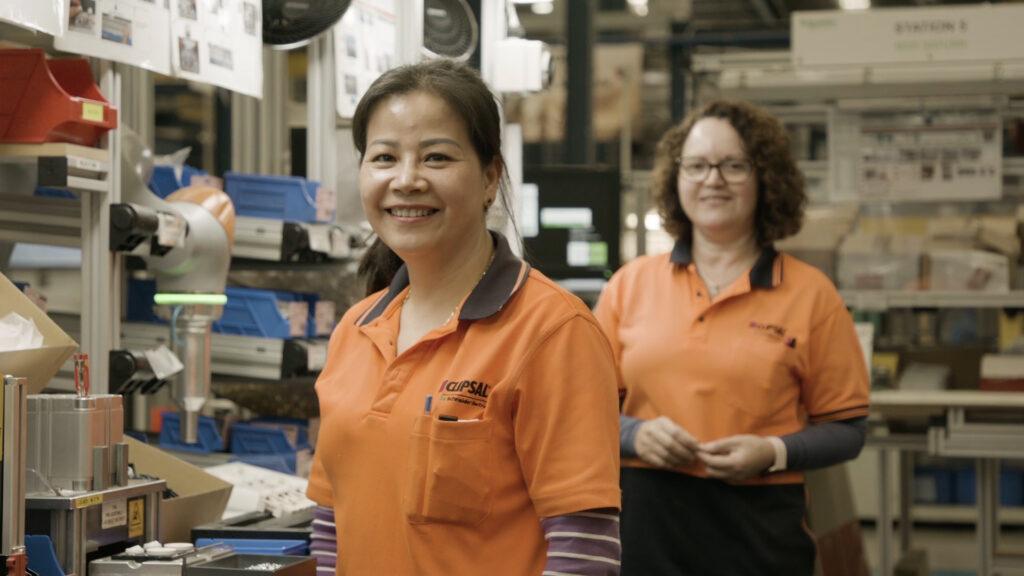 With over 250,000 tonnes of fresh produce traded every year, the SAPM is South Australia's primary produce wholesale market. Spanning 20 hectares, it has 45 wholesalers, 60 growers and hundreds of retail operators with transactions valued at around $550 million each year.
A reliable and efficient electrical network is key to the market's productivity. Previously, its electricity had been externally supplied, but it wanted a new system that would provide energy reliability and significantly reduce energy bills. The solution was a microgrid featuring 6,412 solar panels, 25 Tesla Powerpack batteries and solar PV inverters. Working in tandem with Schneider Electric's EcoStruxure Power SCADA Operation and EcoStruxure Microgrid Advisor, the power supply system can be monitored and controlled at the landlord's level, bringing data sources together for more effective and efficient operations. The microgrid provides electrical autonomy to the SAPM, improves energy reliability and security, and is expected to cut power bills by $4.3M over the next 10 years and reduce annual greenhouse gas emissions by 32%.
"We want to ensure we can continue to provide affordable fresh produce on a local and global platform. This initiative means we can do it in an environmentally friendly and cost-effective manner using an innovative solution," said Chief Executive Officer of SAPML, Angelo Demasi.
A significant redevelopment of the Marion Hotel by the Hurley Hotel Group required a near tripling of the electrical supply line to accommodate a luxurious five-level accommodation tower, improved bar and dining areas, and a state-of-the-art function and conference centre. This was achieved with a newly-installed Schneider Electric switchboard, custom distribution boards and generator power facilities. Schneider Electric's EcoStruxure Facility Expert (a cloud-based software solution) keeps track of equipment to provide ongoing reliability and speedy troubleshooting if faults arise, and lets the hotel track its energy use over time for added efficiencies.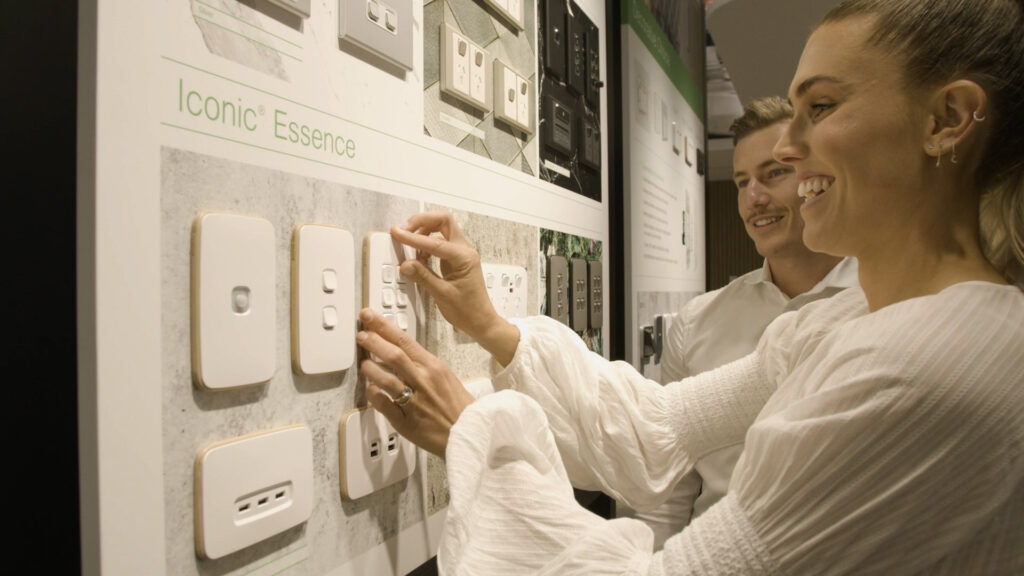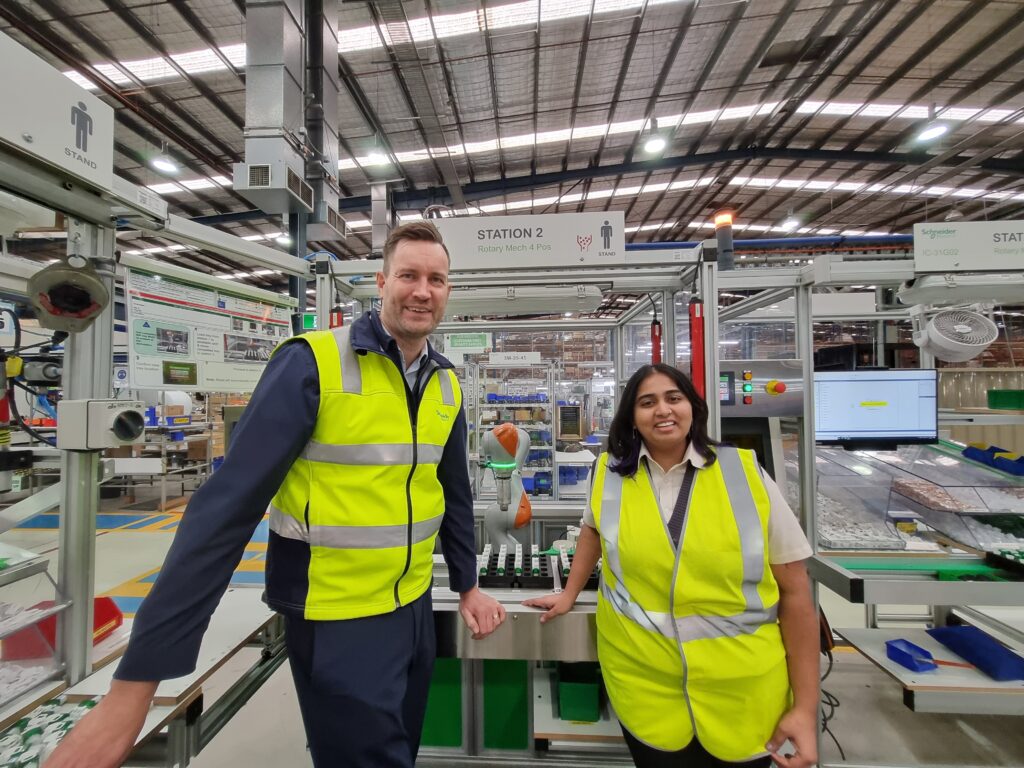 Schneider Electric worked closely with the Hurley Hotel Group's long term electrical contractor, Sam Gordon of Contect Electrical, to ensure the electrical solutions were not only robust, reliable, efficient and easy-to-use, but would also complement the hotel's quirky and industrial design aesthetic. Schneider Electric's Space Logic C-Bus system and Clipsal Iconic C-Bus switches were installed in the accommodation and bar areas so lighting levels could be varied and automated depending on the mood and time of day, while Iconic and Iconic Styl switches and sockets were used throughout the property for a stylish and edgy look.
"The Hurley Hotel Group is known for keeping things fresh and up to date, so the ability for them to safely and easily change the skins on the Iconic switches and sockets is something I expect they will take advantage of in years to come," said Sam. South Australian switchboard builder BE Switchcraft partnered with Schneider Electric during the $330M SkyCity Adelaide casino upgrade. As a Schneider Electric EcoXpert partner, they used C-Bus to provide lighting and room automation across the casino and for hotel room control in the lavish accommodation. Schneider Electric also provided solutions to deliver power distribution and management of the entire building.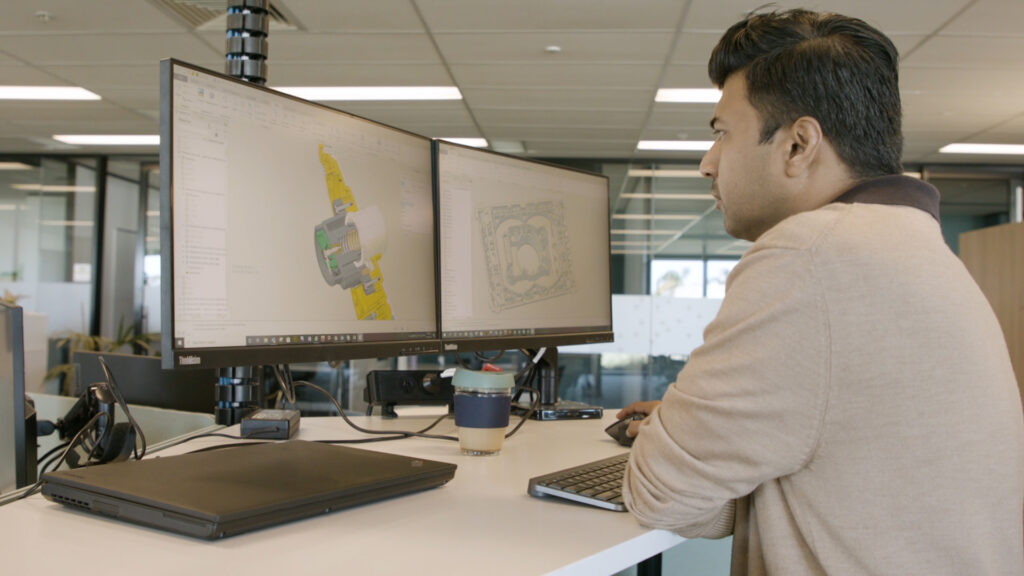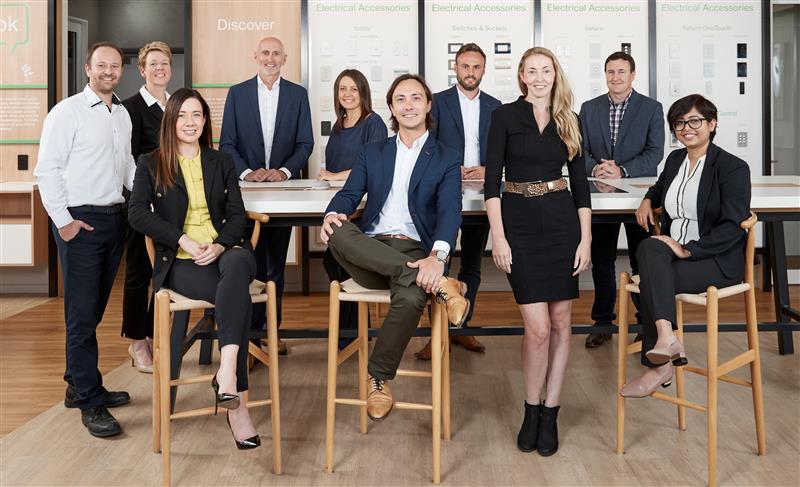 THOUGHT LEADERSHIP AND THE PATH AHEAD
As Clipsal by Schneider Electric looks to the future, it has a major role to play in helping families and businesses throughout Australia and the wider Asia Pacific region address the impact of climate change through technology.
Achieving the global goals of limiting global warming by reducing CO2 levels will require a combination of replacing fossil fuels; green electrification of buildings, industry, and modes of travel; and ensuring efficiency of energy use through digitalisation.
"Our world is transforming fast, as we know," says Schneider Electric's Pacific Zone President, Gareth O'Reilly. "An important part of this is a new energy revolution driven by the convergence of digitalisation and electrification at scale, which we at Schneider Electric call 'Electricity 4.0'.
"Electricity 4.0 supports corporate sustainability, promotes decarbonisation and circularity, increases operational efficiency, reduces material waste, prolongs equipment lifetime, and enables better emissions monitoring and management."
Gareth points out that electrification is the best vector for energy efficiency and decarbonisation as electricity can be generated by renewable sources and is virtually 100% efficient with its current uses today. For example, heat pumps and EVs are many times more efficient for the same effect delivered than their fossil-fuelled counterparts.
"Digital technology such as advanced automation, metering and monitoring enables us to see how we use our energy, driving efficiency and eliminating waste," says Gareth. "Adding smart devices, apps, analytics and software enables us to deploy energy more efficiently."
He says that integrating energy and process automation can empower manufacturers to drive sustainability across the world's most energy intensive sites, while software helps to connect assets across the full life cycle, resulting in one real-time view.
"It's 'make or break' time for businesses to address energy transition and reap the benefits of improved operational efficiency and sustainability," says Gareth. "It's also important to realise that much of this can be done now, with technology that exists today."