Boundless Innovations LLC is an award-winning product design and development company, plus advocates of the open innovation movement since 2004.
We invent independently and form strategic partnerships with great companies such as Design Circle (seen below) to design, prototype, co-invent, and bring new products, innovations, and businesses to market via a collaborative innovation strategy with the end goal of creating the very best new products and services possible to benefit mankind.
Our strategic goal is to always find win-win ways to work, innovate, and share profits together.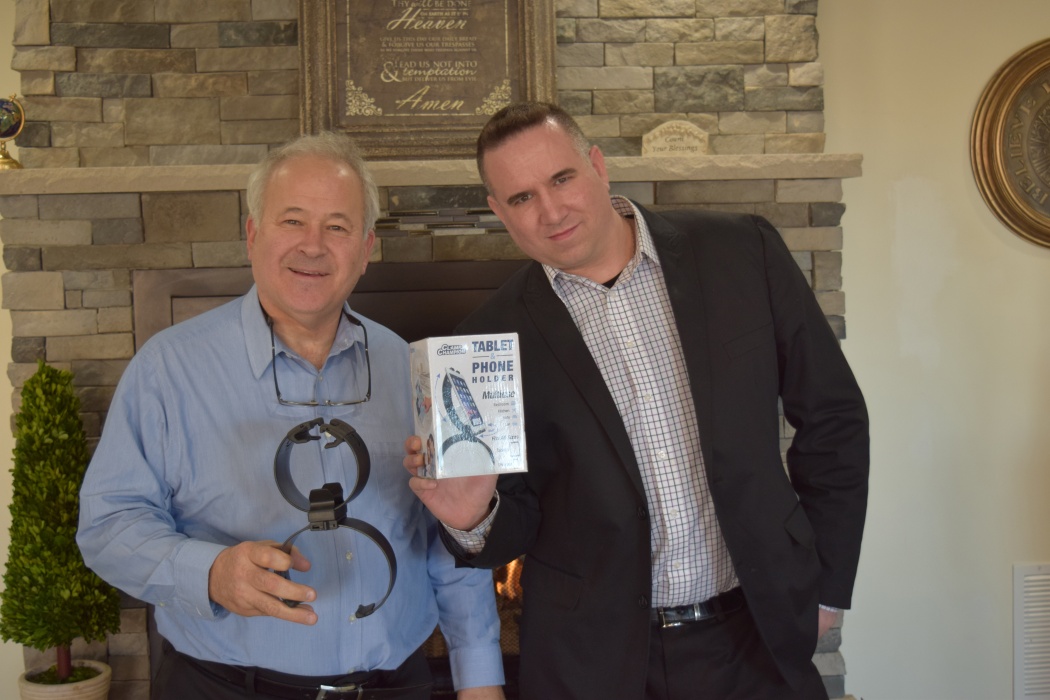 Since inception, Boundless Innovations began to invent products in over thirty industries to sell, license, or commercialize, in addition to offering new product and venture analysis, R&D, prototyping, software development, manufacturing, retail, TV commercials, IP, ideation, and marketing services.
Our research-based innovation consulting services are truly unique and valuable to inventors, startups, investors, and Fortune 100 companies. We are inspired by The Thomas A. Edison Papers, invention history research, and leading innovation and psychology studies spanning hundreds of years.
Dreamland Productions is our entertainment division. Here we specialize in developing interactive media technologies—a new version of the web, hologram innovations, and hit TV shows—by working with TV networks and production companies to license our intellectual property or co-create new products, TV shows, and ventures together. If you have the next hit reality TV show concept, smart TV innovation, or movie, contact us today. Our connections in Hollywood and guidance may help with your next dream and big idea.
We are also working with Gene Dolgoff, the famous inventor of the LCD projector, pioneer in HDTV, and now head of Holobeam Technologies, who is assisting Boundless Innovations in creating a new TV, phone, and web/internet product experience.
After high school Darrell Fertakos, award-winning inventor, and founder and CEO of Boundless Innovations, had a very unique experience working with researchers in the brainwave entrainment industry at one of the first and most advanced Mind Gyms built in the US and formally based in New Jersey.
His former boss David Mager, who now works with Deepak Chopra, inspired Darrell to invent without limits like Thomas Edison did—and Darrell took his advice very literally. Darrell learned that the average human brain has 60,000 thoughts per day, and Darrell just knew it was possible to think of hundreds if not thousands of new product and business ideas per day if the brain was trained to do so.
Darrell used light, sound, motion, and biofeedback machines, a combination valued at over $10,000, to alter his brainwaves to help him invent more prolifically novel solutions to problems in many industries. He recommends learning about "The Flow" state of mind, while also reading invention history, to invent more effectively.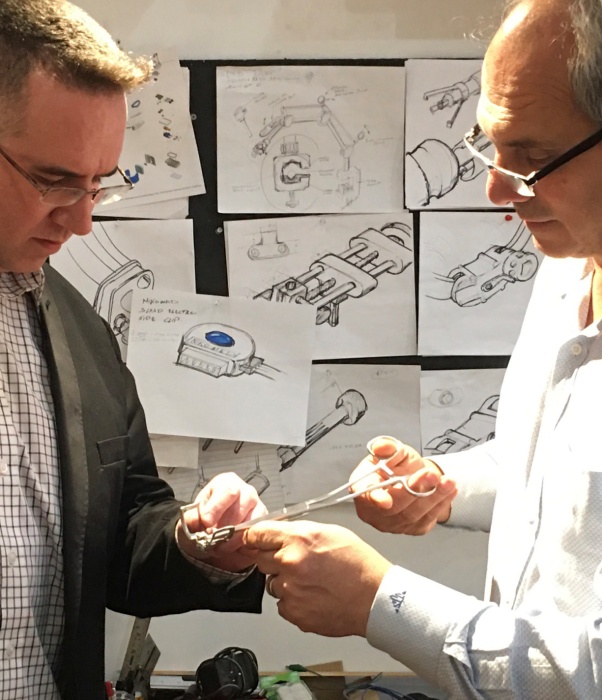 So far Darrell has created and filed 700+ of his own creative ideas/IP with the US Patent Office; only a few inventors in world history began to invent this much by the age Darrell did. "I just love to invent new product concepts and envisioned thousands, hoping to one day set a new US history invention record; however, this is capital-intensive work to do well."
With real value-added investors on Darrell's side in the future, a billion-dollar business, thousands of jobs, and one of the most innovative companies in NJ history could form. Without funding, Darrell admits to making mistakes: "It's very hard to grow a business without a salary, stable income, or funding; it's why most failed in history. The good news is more opportunities have emerged recently to help inventors and startups."
Darrell received training in new product development from the NJ 2001 Inventor Of The Year, Dr. Phil Anderson, while in college, then in his MBA program, at Innovation think tanks, within an accelerator, and won an academic scholarship competing globally, researching invention history from a George Mason University–affiliated think tank.
Darrell also won a new invention award, inventing a mobile coupon app in The History Channel Modern Marvels Invent Now Competition, prior to the app store coming out to be named a Modern Marvel by The History Channel out of 4,200 inventors competing in 2006.
The mobile coupon and QR code industry years later grew to $50 billion off similar products that Darrell had previously won an award for creating, as seen on HistoryChannel.com in May 2006. Darrell also earned an invention award while in his MBA program, for his smart glasses' invention concept and design, which was similar and prior to Google Glass, in addition to the following achievements.
Darrell has been showcased on The Discovery Channel as a prolific inventor and NY finalist on ABC's hit TV show American Inventor for his airbag helmet invention, and on The Tonight Show in '04 for his invention of a healthier cigarette, prior to, safer than, and similar to the e-cigarette.
Darrell is co-creator of the hit TV show PitchMen (created for inventors), has taught invention at a STEM school in New Jersey, speaks at inventor clubs on the topics of How To Invent Winning Products, and has helped companies become top sellers on TV, QVC, and in retail with his work, product designs, and business ideas. He has helped to produce over $2 billion in sales and 70M units sold, most recently with the product ClampChampion.com—which is now a top seller on QVC three years in a row and with over $5 million in sales on TV, online, and select retail stores, selling globally.
Darrell stated, "For the purpose of accurate invention history it's important to note I also began to dream up, invent, build, and design similar products and hit TV shows often years prior to what later became Facebook, YouTube, Instagram, Tumblr, Bumble, Square Mobile Credit Card Reader, Google and Apple Pay, Smart Glasses similar to Google Glass, Ring, Key-chain Breathalyzer, Mobile Payment Apps, and 100x more. I had many challenges without funding yet still produced an ROI."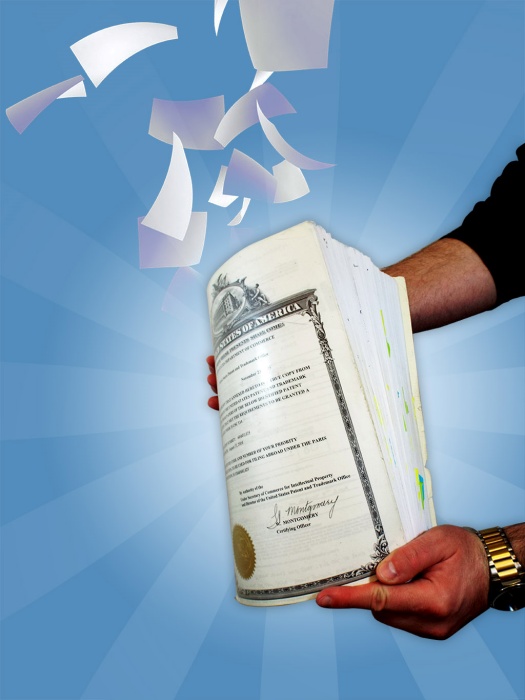 Darrell even created similar product concepts to what the mobile app store later became and wrote to Steve Jobs in early 2006, hoping for Apple Inc's help in creating it, yet sadly too often encountered no-unsolicited-idea policies.
Boundless Innovations formed from Darrell's frustration with these no-unsolicited-idea policies and from open innovation research from Harvard, proving companies profit far more so when considering the inventions of inventors outside corporate walls, rather than fear conflicts avoidable by documentation at the patent office in regards to who invented and or filed first.
Previously, Darrell had written to Disney Inc. CEO Michael Eisner in 2004, hoping to team up with Disney to co-create a social networking website, very similar to what Facebook later became. Of the best new inventions in the news each year, at least 15% were also in R&D at Boundless Innovations, often years prior to now well-known companies in addition to the mega-hit TV show formats—Shark Tank, The Profit, America's Got Talent, and so many more.
Most of these facts are verified by Darrell's hundreds of creative records filed at the patent office, dating back to 2004, and from his patent attorney, Emmanuel Coffy Esq. of CoffyLaw.com, who worked at the US Patent Office as an examiner. This is just a small example of Darrell's truly unique creative talents.
Darrell's hope is to inspire the creation of "Open Innovation and Opportunity Days Globally" so citizens can visit and pitch their business or product concepts in person to potential investors and companies to be considered for investments, jobs, acquisitions, licensing deals, vendor opportunities, mentoring, and strategic partnerships while also providing companies feedback.
As Walt Disney stated, "If you want to inspire, illuminate, and enrich the hearts and minds of users by what you create, team up with more established companies and work together to co-create the best new products and services possible." The future is corporations investing more so into startups and inventors, for this is the key to success, long-term profits, and continuous innovation, as Harvard Business Review teaches.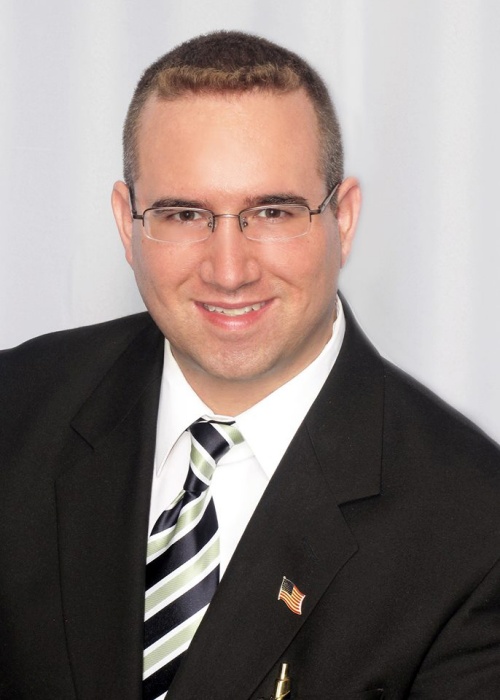 Darrell Fertakos, Founder
It's time to honor IP rights, live by the golden rule, and forge win-win deals so together more can invent and share the joys of success by teamwork. Companies globally need to stop copying IP, to reward talent, and to work out win-win deals to reduce unnecessary conflicts and litigation so at last a far more positive future for all innovators emerges in 21st century.
Shark Tank does not have to just exist on TV; "it can emerge in every country, city, town, school, library, and village around the world to benefit humanity." Darrell is calling upon all product and technology companies in the world in addition to all investors to host events with Boundless Innovations to co-create.
Right now, Darrell is looking for an investor and team to build this website and app to track all the events, investors, inventors, executives, ideas, and companies that wish to help turn this vision into reality. Darrell's primary focus is his new product: an improved version of the web/internet. "I'll run out of years to live well before I run out of ideas, so I need far more help moving forward."
"Innovation is everything at Boundless Innovations. We wake up in the morning and dream about what else a satellite in space, DNA, or even a toothpick could do to benefit lives more so. Inventing is really about solving problems to help others and often the more a product helps users the higher the odds of market success."
If looking for ethical creative leaders, new innovations, fresh ideas, feedback, business opportunities, hiring, or great companies and executives to work with to help achieve creative dreams, then contact Boundless Innovations to discover new possibilities and to increase the odds of inventing winning products.
Darrell said, "I'd like to thank everyone, especially visionaries Karl Schlegel, John Sinisi, and Lindsey Nagy; in marketing, Chris Rakowski; finance, Michael Sico and Corey Held; products and programming, Lily Xa, Mohsin, Justin Nicol, Tanisha Cruz; engineering, John Sinisi; law, Emmanuel Coffy; manufacturing David Bulka; and in invention, tech, and advisory help over the years, Dr. Sundhar, Gene Dolgoff, Dr. Anderson, John Crombie, Gene Benfatti and more."