Proudly, Ahrens is a 120-year-old family-owned SA company, spanning five generations, delivering a diverse range of high-quality and cost-effective products, projects and services.
Beginning in 1902 as a one-dimensional business in Sheaoak Log, on the edge of the Barossa Valley, and offering blacksmithing services of its time, the business has grown significantly across the decades to 27 divisions and backed by 1000-plus people.
Ahrens is now a full Construction, Manufacturing, Engineering, Mining Services, Silos, Sheds and Water Storage company. The company, led by fourth-generation and Managing Director Stef Ahrens, has transformed from a steel fabricator and shed builder providing full turnkey project solutions across Australia, with operations overseas.
The Ahrens family is proud of its ancestral roots which began when Wilhelm, a hard-working blacksmith, who decided to test his luck on the Kalgoorlie goldfields in WA. After falling seriously ill with typhoid fever, he was forced to return to the Barossa Valley with wife Alma and their two young children. Wilhelm rented a barn in Sheaoak Log where he set up a blacksmith shop, offering basic services such as shoeing horses for the local farmers.
For the first 50 years of Ahrens, Wilhelm and his son Bill ran the blacksmith shop which experienced many changes, including motorised vehicles and power tools.


Bill's son Bob joined the company with three generations working side by side and before long Bob's wife Marj joined the team. Stef honours his father Bob – due to his trailblazing efforts and unique rural innovations, plus mother Marj, and her well-kept ledgers – for being the first generation to lead the company into unchartered waters with rural infrastructure. Together, Bob and Marj's leadership led Ahrens to extend their product range to grain silos, field bins, rural sheds and stone and land rollers.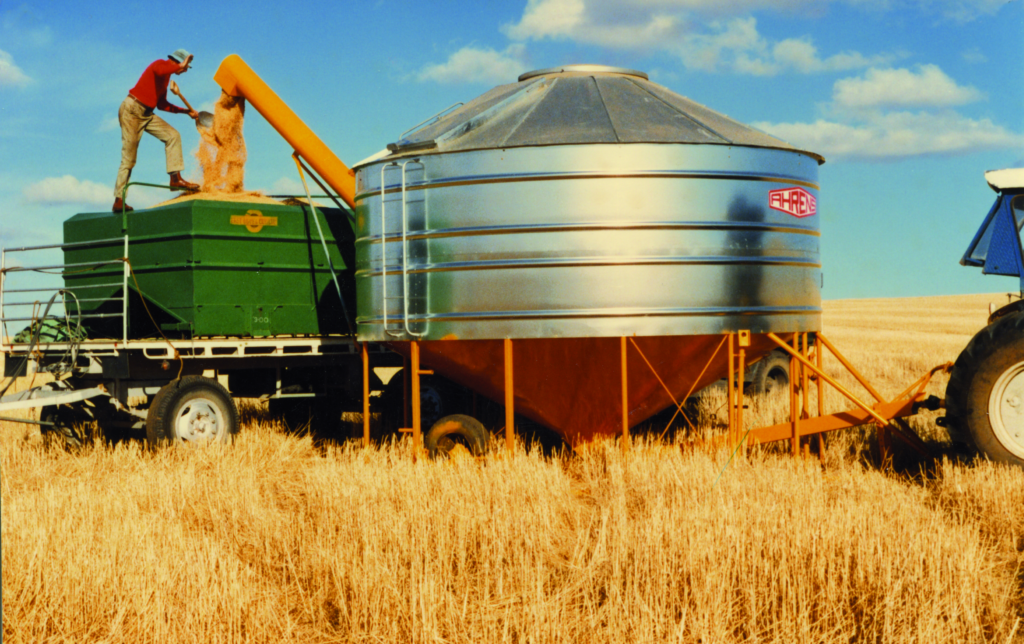 In 1988 Stefan joined Ahrens and, like his father, worked hard to further expand the business. His responsibilities increased and so did his accountability to a growing number of employees. With Australia weathering a recession, it was a tough and demanding time. Fortunately, it wasn't long before entry into large-scale wine industry projects and an increasing amount of work in the Northern Territory enabled the family to stay afloat and retain their team.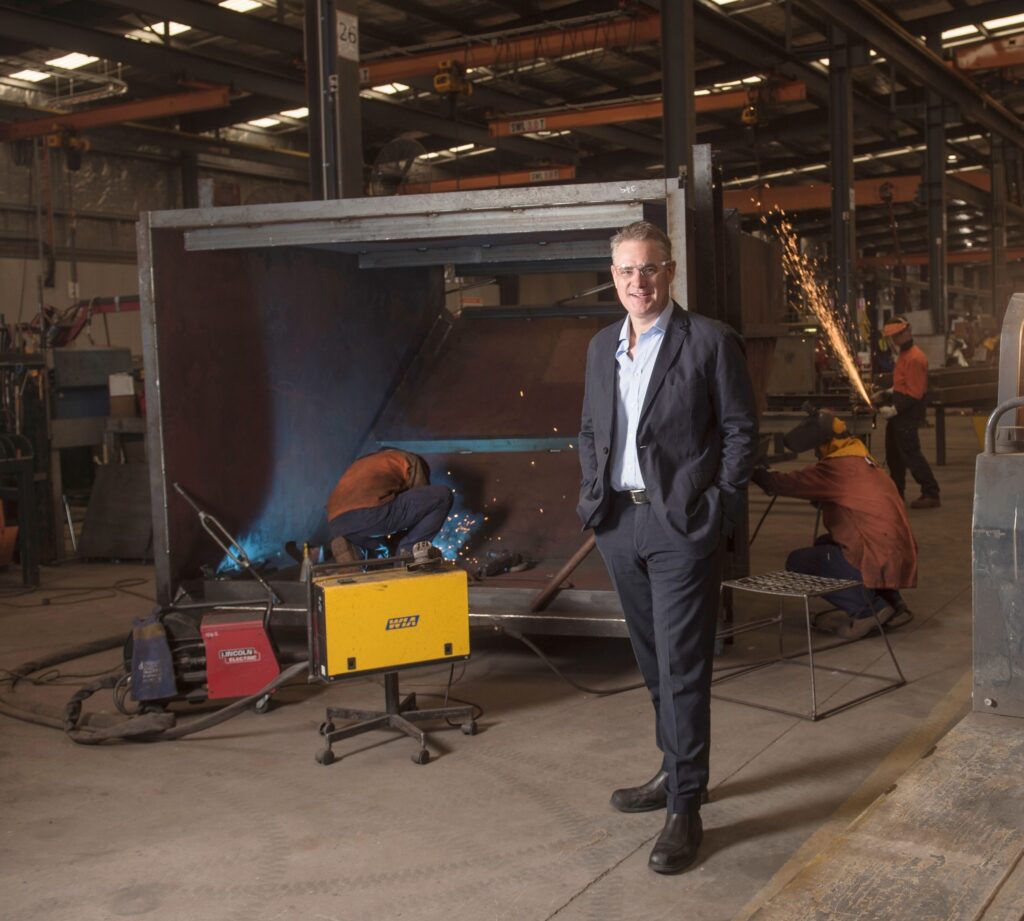 But Ahrens was hurting financially, and in 1990, age 22, Stef made a bold decision; he persuaded Bob to close the lossmaking silo operation.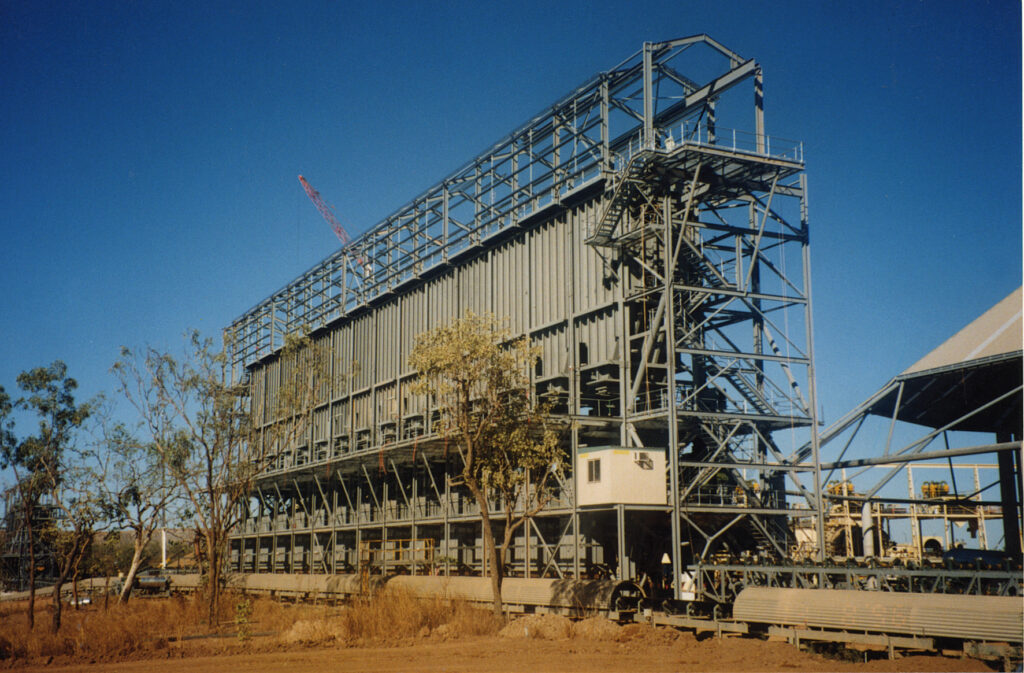 About the time Stef formally took control of the company as Managing Director, Ahrens won its first mining project and is among the biggest business challenges he loves to recount. This was a staggering $9.5M job at Mount Todd Gold Mine near Katherine in the NT. It was a calculated risk given the business' annual turnover at the time had increased from $3M to $7.5M across the previous three to four years. Due to the success of the Mount Todd Gold Mine project led by Stef, Ahrens now had the financial nest egg to become a national player in rural infrastructure. In the decades following the Mount Todd Gold Mine, Ahrens grew exponentially, largely due to Stef's entrepreneurial skills, vision and risk appetite.
A conversation involving a former employee of Sherwell, during a steel networking event with Stef revealed Sherwell, a silo manufacturer in SA and VIC, was for sale. Stef was keen to 'have a crack' and in October 1998, following a six to seven year hiatus, Ahrens re-engaged with rural products. Ahrens Rural division grew to involve manufacturing facilities based in QLD, NSW, VIC, SA, as well as a satellite operation in Tasmania. In 2017, to better service customers and ensure the highest quality range, Ahrens commissioned its own silo manufacturing line at Sheaoak Log, SA. The silo plant features state-of-the-art technology and innovation, using steel fabricated in-house, designed to truly offer a high-quality Australian made product.
The move continues to mean Ahrens' silo range is engineered to Australian conditions and standards for rural and commercial applications, and has enabled the company to maintain its position as #1 in rural infrastructure.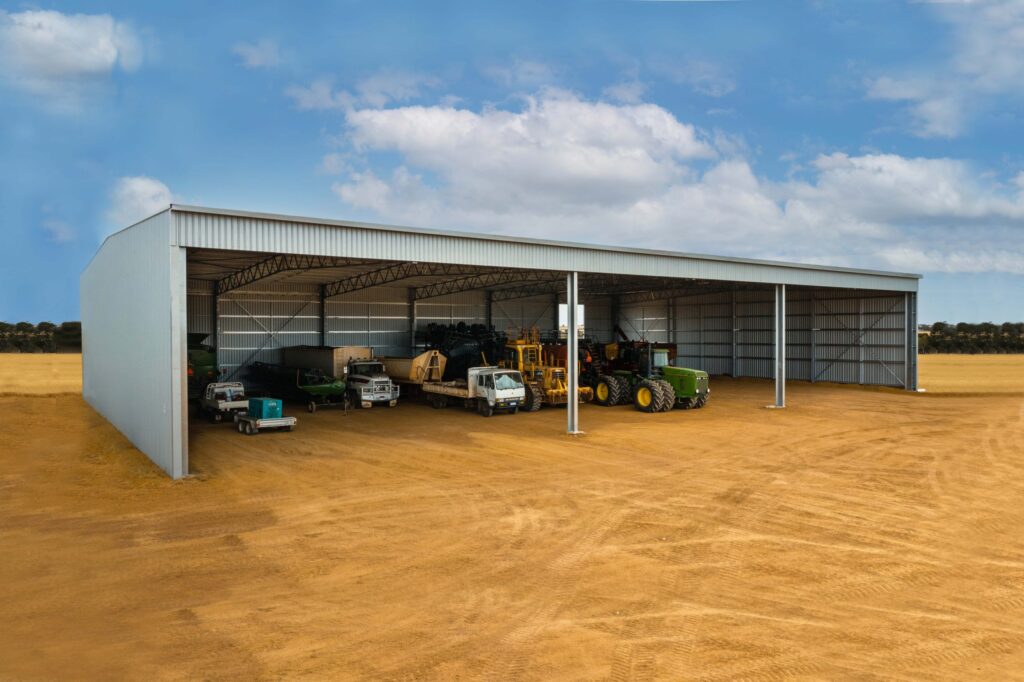 Shed projects were also the company's biggest turning point in its humble history, with several sheds built across the local landscape, most of which remain standing today. These solid foundations laid by Bob enabled Stef to focus on Ahrens delivering bigger and better sheds across the nation, which in 2017 led to Stef purchasing WA's longest established shed business, Wheatbelt Steel, with the vision of growing Ahrens' national footprint.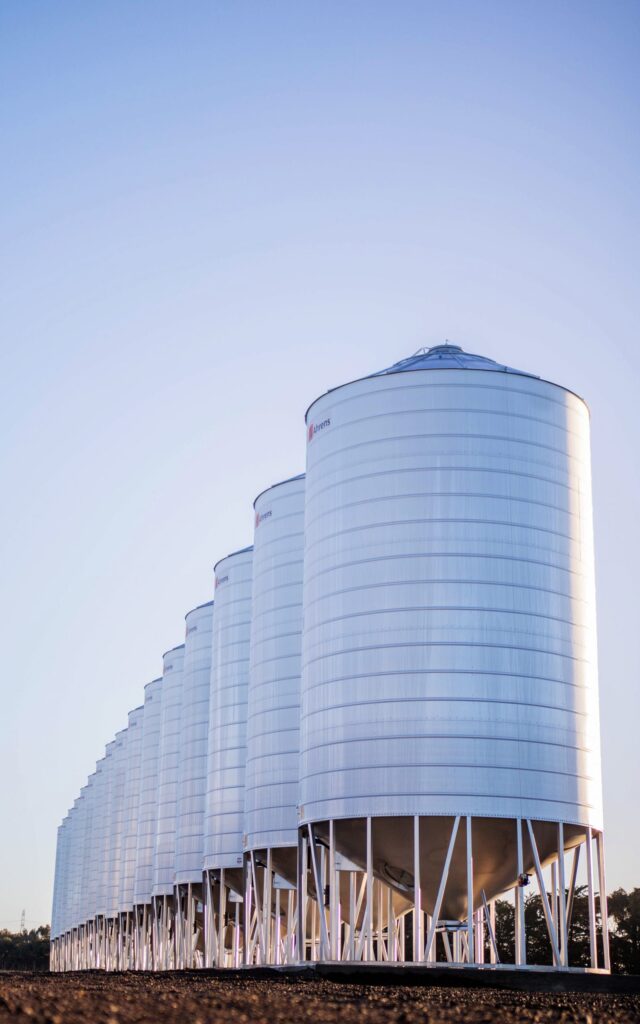 Stef's tradition of growing his company with rural solutions to meet Australia's demand has also led to the acquisition of respected water businesses, Pioneer Water Tanks, Pioneer Water Tanks America, Southern Cross Water including the iconic windmills and Altanks.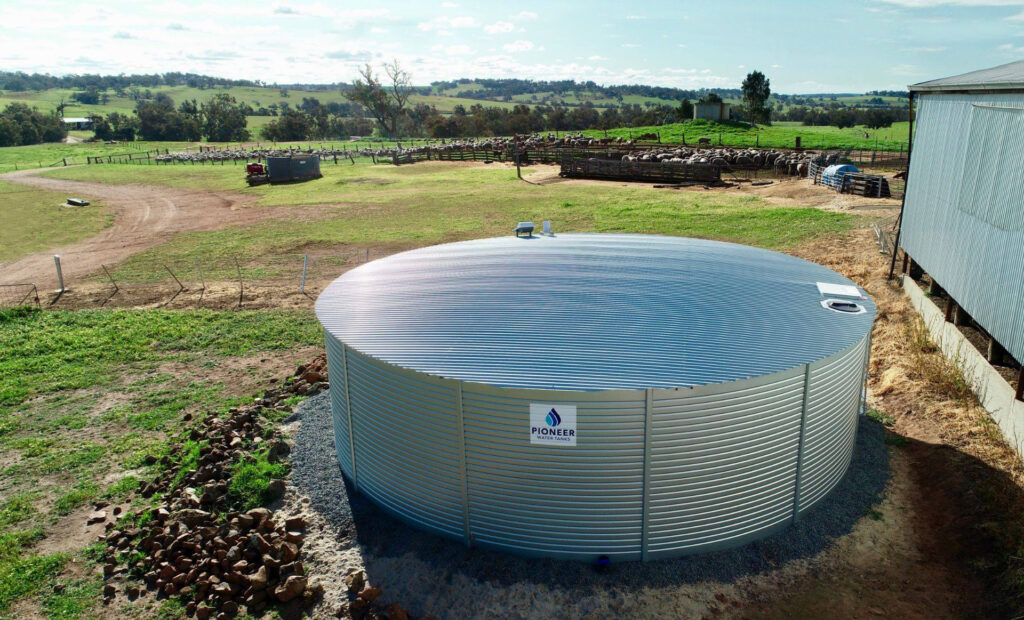 All of Ahrens' rural investments continue to enable the company to open up more opportunities for the cross-selling of its products and the cross-pollinating of its capabilities in a thriving market.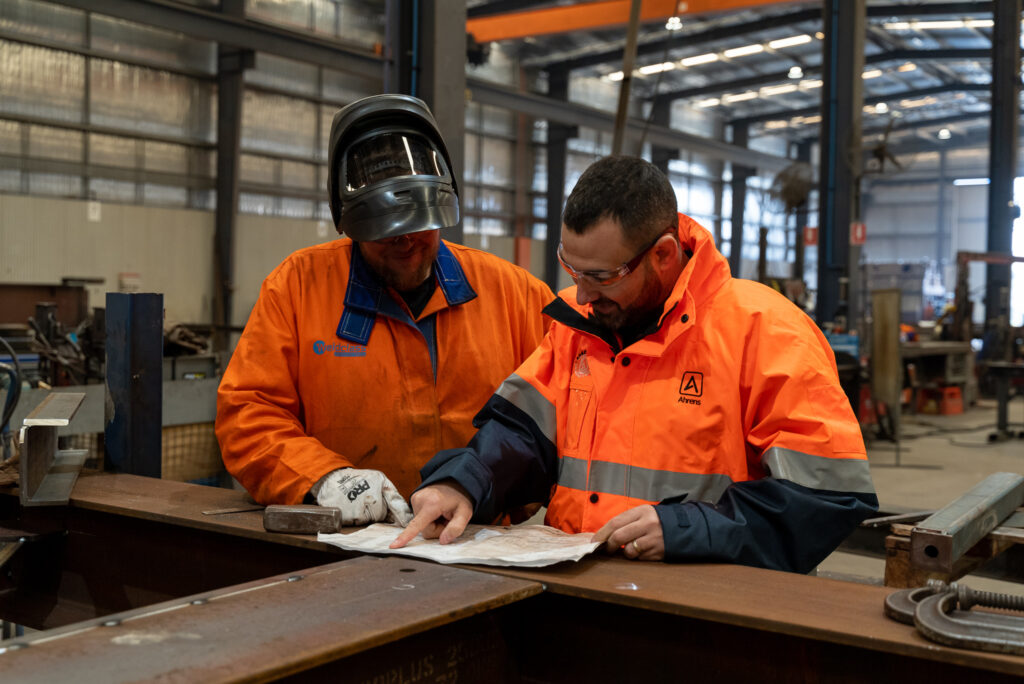 Stef's successful endeavours across the Australian landscape, combined with Bob's earlier foundations of building sheds – including for Barossa Valley's burgeoning wine industry – paved the way for the creation of Ahrens Design & Construct division.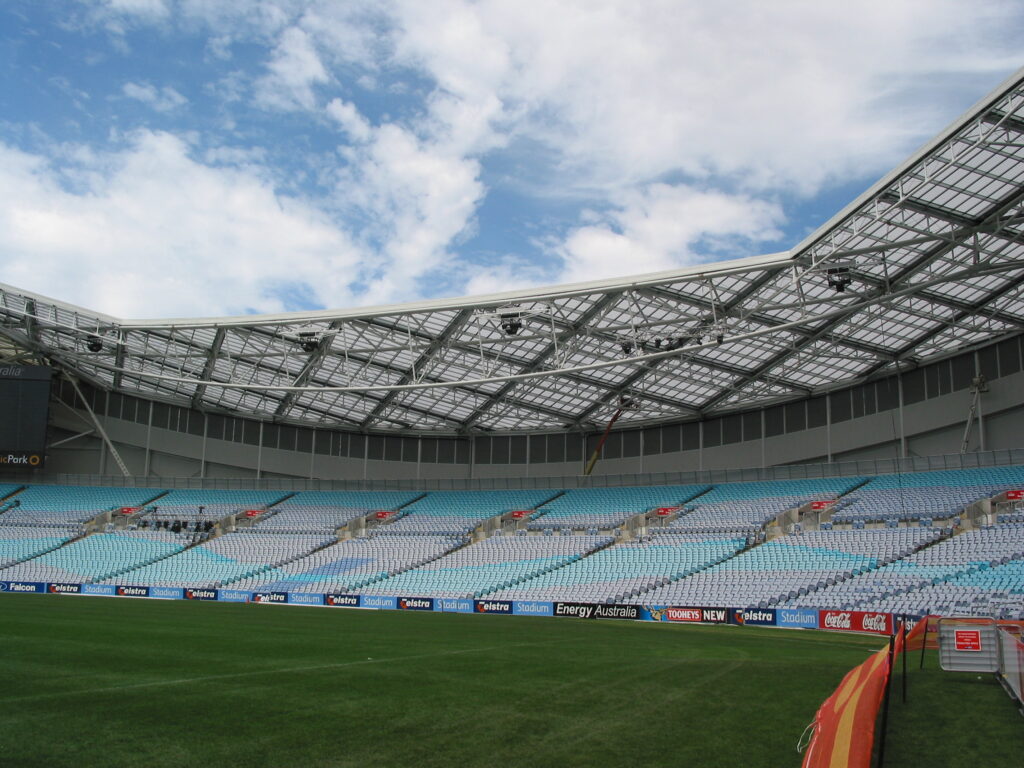 If a winery wanted to build a shed and they went to an architect, an engineer and a builder they could take 20 percent off their combined price and Ahrens would do it for that. The mindset, along with key leaders, led the company to take on more challenging projects, including works for the 2000 Sydney Olympics which involved a 10,000sqm warm up facility at Homebush.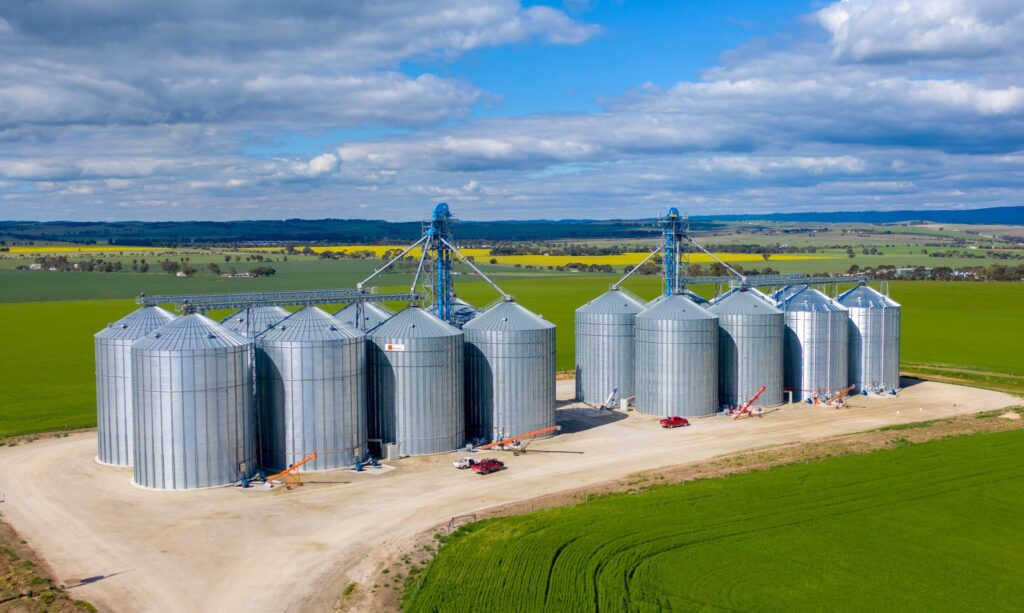 Their Design and Construct pursuits later led the company to execute world-class projects and state-of-the-art facilities, from concept to handover across the nation, and making Ahrens as a trusted company for delivering projects on time and on budget. Recent milestone projects have included:
Metcash grocery facility at Gepps Cross, SA, with a 70,000m2 footprint and valued at $66.4M, with works marking the seventh project for the client within 20 years.
SA brewer Coopers' impressive malting facility at Regency Park, with works valued at $65M and involving 1,100 tonnes of structural steel manufactured by Ahrens' steel division. A key feature is the visitor experience/showroomvgantry and floor for brewery tours.
Ahrens successfully completed milestone project, Alliance Airlines' Maintenance Hangar in Rockhampton, QLD in February 2023. The project, completed two months ahead of schedule, was valued at $30M involved a 12,550m2 footprint for a three-bay hangar, capable of housing three Embraer E190 or Boeing 737 aircrafts.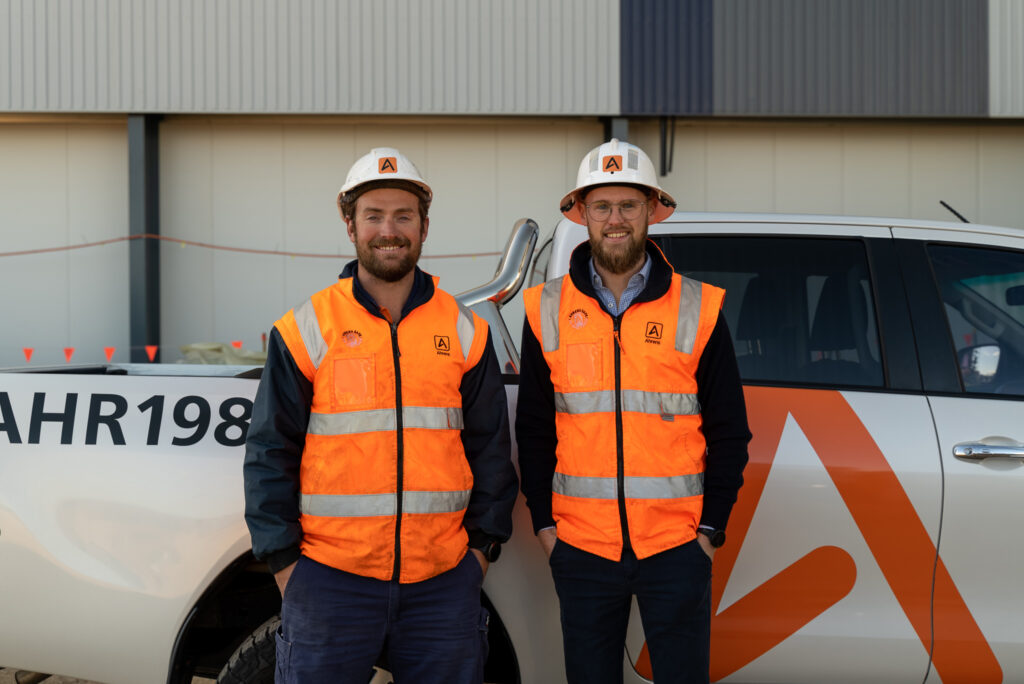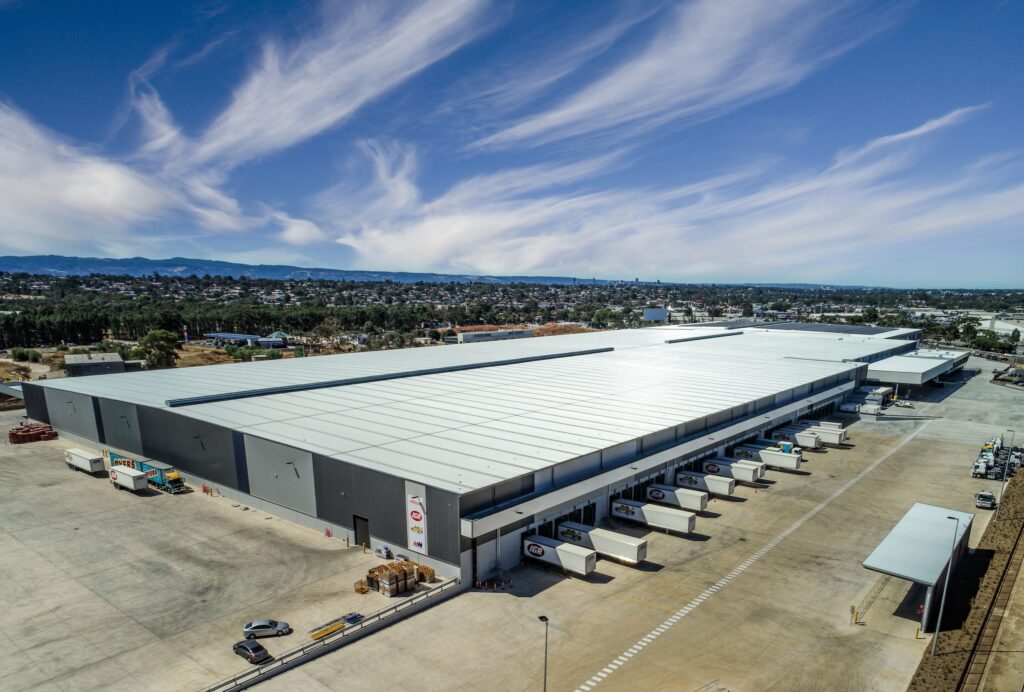 Ahrens' quest for growth and innovation through world-class technology resulted in the company also entering the mining sector after noticing untapped opportunities. The company is now strategically located in key mining regions, including Newman in WA's Pilbara region and Olympic Dam in SA, with structural steel supplied from its Kingsford SA and Vietnam sites. Part of this growth led to the acquisition of Taylors Engineering Services in WA in 2023, ensuring Ahrens a competitive advantage and key clients are addressed in remote regions.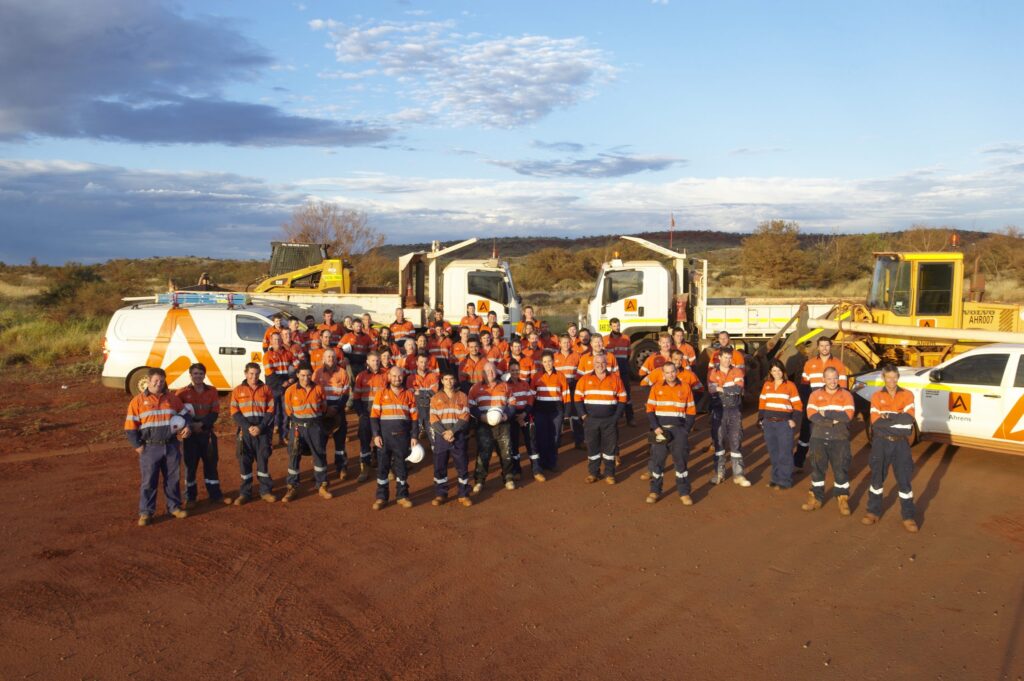 Ahrens now has the people power and cutting-edge solutions to deliver exceptional outcomes in diverse locations from inner-city complexes to remote outback regions. The company's triumphs are a result of its people delivering exceptional products, project work and services to a strong client base, many of which are longstanding.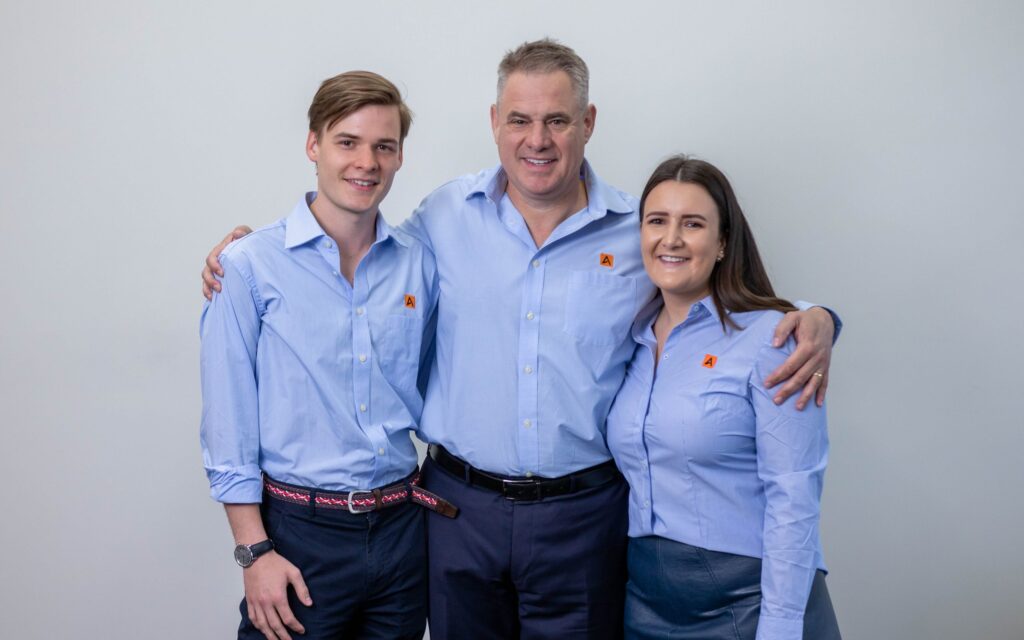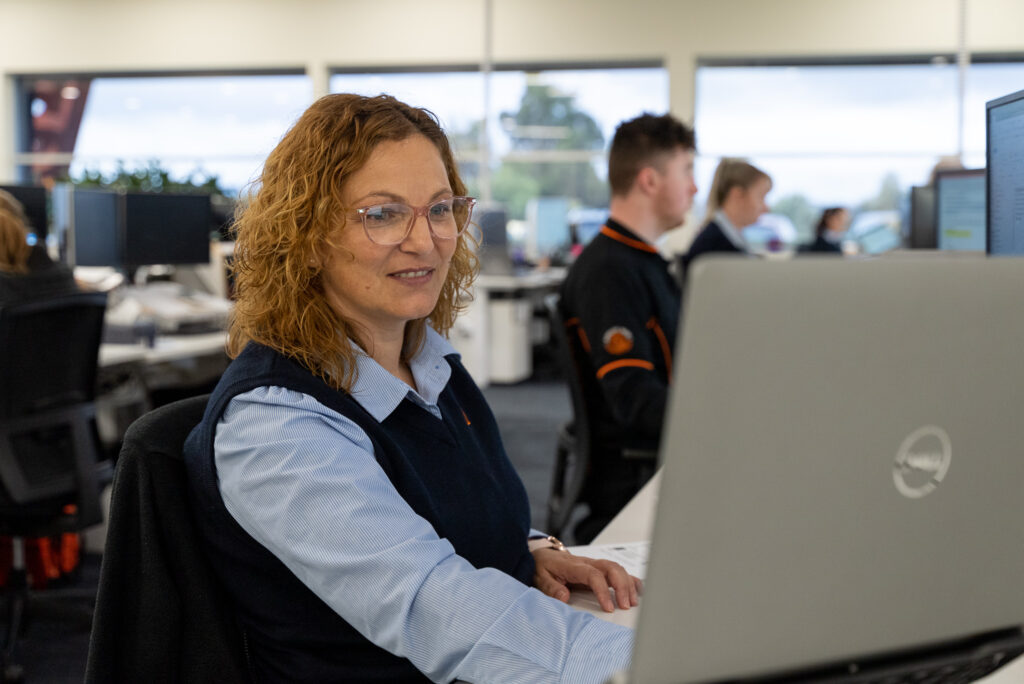 Today Ahrens employs more than 1000 people who represent diversity of backgrounds and skills, yet align through a shared set of values and a genuine desire to succeed. One of the key drivers is the strongly held belief that "our people are our power". Ahrens people are people with passion. Committed and caring. Across Australia and around the world.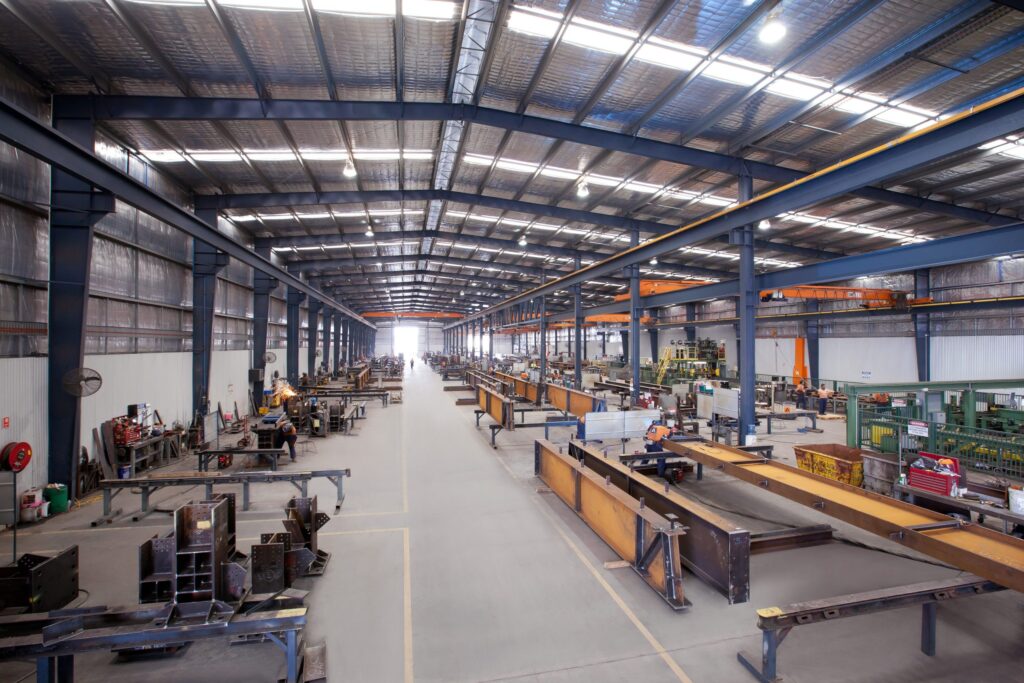 While one man started it all back in 1902, today everyone far and wide is a valued member of the Ahrens family. Stef's vision is now supported by his children – Ellen as Marketing Manager and Riley as Commercial & Investment Manager. This fifth generation holds firm to the belief that the company's success is its people and its values developed and engrained into the company by the earlier generations. "While we are extremely proud of our rich history, we are definitely focussed on and ready for the future."