Ottawa is a thriving and internationally recognized global tech hub anchored by multinational giants, homegrown successes, and high-growth startups and scale-ups with top talent. Canada's capital city is a centre of business growth within the domestic and global economy, and an ideal location for innovation, entrepreneurship, business expansion and commercial success. With a diverse regional economy, Ottawa's rate of business growth eclipses many North American cities, and its unemployment rate continues to be one of the lowest in Canada.
Home to more than 1,750 knowledge-based companies that collectively employ more than 68,500 highly skilled people, Ottawa is a recognized centre of excellence for knowledge-based industries:
Aerospace, Defence and Security
Cleantech
Communication Technology
Life Sciences and Smart-Health
Software
Ottawa is a Centre of Expertise in Disruptive Technologies With the increasing convergence of technologies, sectors and scientific disciplines, Ottawa is cultivating world-class expertise in disruptive technologies including: Connected and Autonomous Vehicles (CAV) Anchored by BlackBerry QNX, Ottawa's CAV cluster includes more than 100 companies, post-secondary institutions and organizations that are contributing intelligence and technologies to CAVs of the future.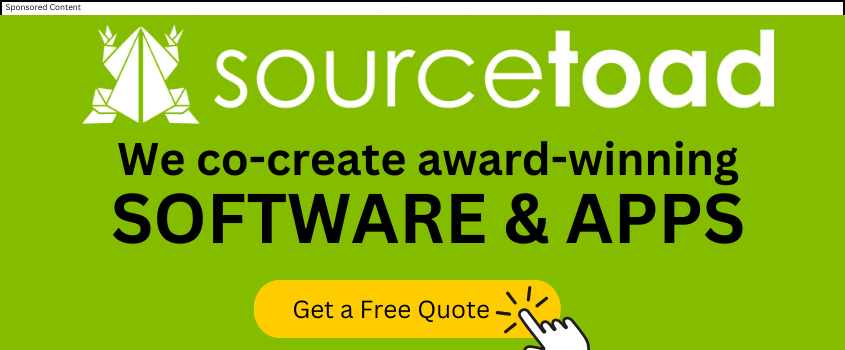 ,
This list includes fellow multinationals such as Ford, which has established a connectivity and innovation centre with hundreds of employees in the Capital. The region is also home to the Ottawa L5, the first integrated CAV and V2X living lab of its kind in North America, and CAV Canada, the must-attend national conference for any innovator, organization or community driving the safe development, commercialization and deployment of CAVs.
Cybersecurity
Canada's Capital Region is home to a thriving cybersecurity cluster established by researchers, innovators and companies that are contributing leading-edge offensive and defensive cyber solutions around the world. Spanning Ottawa-Gatineau, it is a cluster founded on innovators and firms with specialized cyber expertise, products and solutions in:
Cybersecurity Services
Encryption
Identity and Access Management
Risk and Compliance
Security Operations
Vulnerability Defence
Ancillary Services
5G, Next Generation Networks and the Internet of Things (IoT)
Ottawa possesses a deep expertise and a long history of global achievements in telecommunications, advanced networks, IoT and related technologies. Today, 90 percent of Canada's industrial telecommunications R&D takes place in Canada's Capital. Bolstered by engineering and R&D labs established by Nokia and Ericsson and the rapid growth of Ciena, the region is spearheading 5G innovation, next-generation networks and communications that will revolutionize the future.
They are also fueling novel applications and solutions in public safety, security, defence, connected communities, intelligent transportation (including CAVs) and precision agriculture – to name a few.
Artificial Intelligence (AI) & Machine Learning
Ottawa is a global hotbed of AI and machine learning with decades of expertise in this field. Critical elements of IBM Watson were architected in Ottawa following the acquisition of Cognos in 2008. MindBridge Ai, an Ottawa fintech firm, has developed the world's first and only AI-powered auditing platform enabling the rapid detection of anomalous activities.
And the region is home to a host of scaling AI-based firms, including Advanced Symbolics, Contextere, Raven Telemetry, reDock, ReLogix, and Zighra. Given this foundation of expertise, it's no wonder Ottawa is home to Impact AI, Canada's fastest-growing AI conference.
Ottawa is a Hotbed of Top Tech Talent
Innovators, entrepreneurs and companies alike leverage many competitive advantages in Canada's Capital, including:
Talent
According to CBRE's 2019 Scoring Tech Talent Report, Ottawa has the second-highest concentration of tech talent (as a percentage of a city's total employment) in North America at 9.9%—just slightly behind San Francisco at 10%. This concentration is more than double that of most other North American cities included in the survey (at 4.8%). Tech talent concentration, the percentage of a city's total employment represented by tech, is the metric weighted most heavily in the tech talent scoring report, as it signifies the clustering of tech workers in an environment that's conducive to innovation.
Ottawa is home to outstanding post-secondary institutions, including Algonquin College, Carleton University, La Cité, the University of Ottawa, and Willis College. Collectively, these institutions educate as many as 135,000 students per year, with 20% specializing in Science, Technology, Engineering, and Math (STEM). Moreover, Ottawa features:
The second-highest concentration of engineers and scientists in North America per capita (behind Silicon Valley)
The most undergraduate degrees per capita; 61 percent of Ottawa's labour force has a post-secondary degree
Highly skilled folks with diverse backgrounds, cultures and walks of life, creating a rich, inclusive and high-performing workforce
,
Capital Advantages for Highly Productive and Impactful Business
Business Environment
Ottawa features many assets that distinguish it from other cities in North America. Canada's Capital is rated the most business-friendly environment and third best for FDI out of 77 mid-sized cities in the Western Hemisphere. Moreover, when it comes to the cost of living, Ottawa is the least expensive G7 capital in the world and the least expensive Canadian city ranked (Mercer 2019).
Globally Connected
Ottawa enables businesses to establish quickly and grow globally with direct access to the North American market. The city's geographical location and award-winning airport position Canada's Capital within a two-hour flight of more than 50% of North America's population.
The region is also home to 130 embassies, spurring international trade and global investment opportunities.
Most Connected Canadian City: 100 percent of Ottawa's schools, universities, hospitals, libraries, research institutes, and municipal facilities have high-speed internet access. No other city in Canada has this level of connectivity.
Quality of Life
Ottawa is ranked within the top three regions in North America for quality of living (Mercer) and rated the 'best overall city in Canada' based on the 3Ts of economic development: technology, talent, and tolerance (Professor Florida). The city is a giant outdoor playground featuring greenery, beaches, camping, skiing, golfing, and hundreds of freshwater lakes. It also features a thriving art, culture, and culinary scene with more than 180 famous events and festivals each year. Ottawa also has the lowest average home prices when compared with Montreal, Toronto, and Vancouver (CREA).
Ottawa Light Rail
Blessed with broad geographic reach and a wealth of natural spaces, Ottawa has the distinction as a 'green' city. More than 30% of Ottawa commuters use public transportation, walk, or cycle to work. Ottawa's transit system is currently evolving with a state-of-the-art fully accessible Light Rail Transit (LRT) system that can transport 24,000 riders per hour in each direction and includes a 2.5-kilometre tunnel that rapidly moves riders across the downtown core, further reducing traffic congestion in the inner city.
,
Capital Sector Strengths: AEROSPACE, DEFENCE AND SECURITY 300+ companies—10,000+ employees
As a G7 capital city and headquarters for many federal government departments, Ottawa is the national hub for Canada's aerospace, defence, and security sector. With a wide array of R&D infrastructure, world-class multinationals and SMEs, exceptional post-secondary institutions, and a high concentration of tech talent, the nation's capital provides a globally competitive environment where innovation in aerospace, defence, and security thrives. Anchored by more than 300 companies that employ more than 10,000 highly skilled people, Ottawa aerospace, defence, and security sector includes:
Fortune 500 companies such as General Dynamics, Thales, Leonardo, and Lockheed Martin
A cluster globally competitive small- and medium-sized enterprises that offer large reservoirs of talent
Many of these companies leverage the constellation of federal government departments, post-secondary programs and talent, innovation agencies and R&D facilities across the region including:
NRC's Aerospace Research Centre, a pillar of Canada's aerospace industry, with a track record of successful collaborations with Canadian and international organizations
The David Florida Laboratory, Canadian Space Agency, Canada's world-class spacecraft assembly, integration and testing centre and facilities
Defence Research and Development Canada (DRDC), an agency of the Department of National Defence (DND) and national leader in defence science and technology that develops and delivers new technical solutions and advice to DND, the Canadian Armed Forces, other federal departments, and the safety and security communities
,
CLEANTECH
240+ companies—5,500+ employees
Ottawa's evolving cleantech industry is founded on more than 240 companies that employ more than 5,500 highly skilled people, including:
Top-ranked Fortune 500 companies such as Waste Management, Johnson Controls, Wesco, Honeywell, and Enbridge
World-class Ottawa innovators such as BluMetric Environmental, BluWave-ai, Blue Line Innovations, Clearford, Energate, Ensyn, GaN Systems, Iogen, iSolara Solar Power, Novozymes, Thermalfrost, Windmill Developments, and Zibi
As a G7 capital, Ottawa also boasts a large concentration of federal research agencies and laboratories that enable and accelerate cleantech R&D and innovation, including:
The National Research Council, Canada's largest federal research and development organization
CanmetENERGY Facility, Canada's leading research and technology organization in the field of clean energy
National Sciences and Engineering Research Council (NSERC): Canada's federal funding agency for university-based research in natural sciences and engineering
Agriculture and Agri-food Canada, which supports the Canadian agriculture and agri-food sector through initiatives that promote innovation, R&D and competitiveness
Natural Resources Canada, which seeks to enhance the responsible development and use of Canada's natural resources and the competitiveness of Canada's natural resources products
Environment and Climate Change Canada, which informs Canadians about protecting and conserving our natural heritage, and ensuring a clean, safe and sustainable environment for present and future generations
COMMUNICATIONS TECHNOLOGY 250+ companies—21,000+ employees
Ottawa is an established, internationally recognized centre of excellence in communications technology that continues to shape the wireless industry worldwide. Home to the top five mobile backhaul equipment market vendors, the top ten optical network hardware vendors and 90% of industry-led telecommunications research, Ottawa is a global leader developing the future of communication networks.
With more than 250 companies that employ more than 21,000 highly skilled people, the region is home to world-class multinational firms including ADVA Optical Networking, Amdocs, BlackBerry, Ciena, Cisco, Ericsson, Juniper Networks, Fujitsu, Huawei, Mitel, Motorola, Nokia, Ribbon Communications, Sanmina and Telesat, which invest in R&D, grow the talent pool, and attract investment. Accelerating the growth of this cluster are a plethora of R&D facilities including:
Communications Research Centre Canada, the Government of Canada's client-driven, applied research centre for advanced telecommunications
Canadian Photonics Fabrication Centre (CPFC), National Research Council Canada, the only pure-play optical fabrication centre in North America
Centre of Excellence in Next Generation Networks (CENGN), a consortium of industry, academic and research leaders dedicated to accelerating the commercialization of next-generation communications solutions
LIFE SCIENCES
130 companies—6,000+ employees
Ottawa's life sciences sector has emerged into the global market as a center of discovery, development and commercialization. With more than 130 companies employing 6,000 highly skilled people, Ottawa's life science landscape is founded on strong R&D capabilities and companies of every size with expertise in Health IT, mHealth, eHealth, and medical devices.
This sector includes world-leading and innovative companies such as Abbott Point of Care, Best Theratronics, Clearwater Clinical, DNA Genotek, Dynacare, Nordion, Spartan Bioscience, Thermo Fisher Scientific, Turnstone Biologics—to name a few.
With a combination of academic research, centers of excellence, government departments, world-leading hospitals and industry, the nation's capital provides a lucrative environment for leading-edge products, technologies, and innovations.
Ottawa's research hospitals provide a strong base for life sciences and R&D, with five of the forty top Canadian hospital research institutions hailing from the region. Continuing Ottawa's long-standing history of innovation and entrepreneurship, the Ottawa Hospital produced nine spin-off companies and 825 clinical trials from 2017-2018 alone.
SOFTWARE
560+ companies—22,000+ employees
With a history of successful technology companies, world-class R&D capability, an entrenched culture of innovation, and support for businesses of all sizes, the software sector is flourishing in Ottawa. With 560+ companies that employ more than 22,000 employees, this industry is anchored by:
Shopify, a homegrown multinational leader empowering more than 1 million businesses in 175 countries around the world that have generated USD 135+ billion in sales using the Shopify commerce platform
Trailblazers such as Amazon, Assent Compliance, BlackBerry QNX, Kinaxis, Klipfolio, Martello Technologies, Page Cloud, ProntoForms, Pythian, Saba Software (which acquired Halogen Software in 2017), Synopsys, Qlik, and You.i TV
The top five global enterprise software vendors including Dell EMC, IBM, Microsoft, Oracle and SAP
Software as a Service (SaaS), data analytics, and artificial intelligence-based solutions are under development in companies across the city, powering innovative applications spanning smart health, gov-tech, e-commerce, fintech and clean and connected communities including connected and autonomous vehicles (CAVs).
As the capital city of Canada, Ottawa is a centre of disruptive technology innovation, business development and commercial growth in the domestic and global economy. With the second highest concentration of tech talent in North America, and more than 1,750 technology companies that employ more than 68,500 people, Ottawa is a leading global tech hub.
Our innovators, researchers and scientists are building game-changing solutions in Connected and autonomous vehicles, AI and machine learning, robotics, SaaS, data analytics, 5G and next-generation networks and cybersecurity. So, when are you coming?