Leveraging nature, people and technology to holistically manage waste, Saahas Zero Waste uses waste as a resource and provides a solution to a primary problem of the rapidly growing megalopolis of Bengaluru, which currently generates almost 5000 tons of waste a day.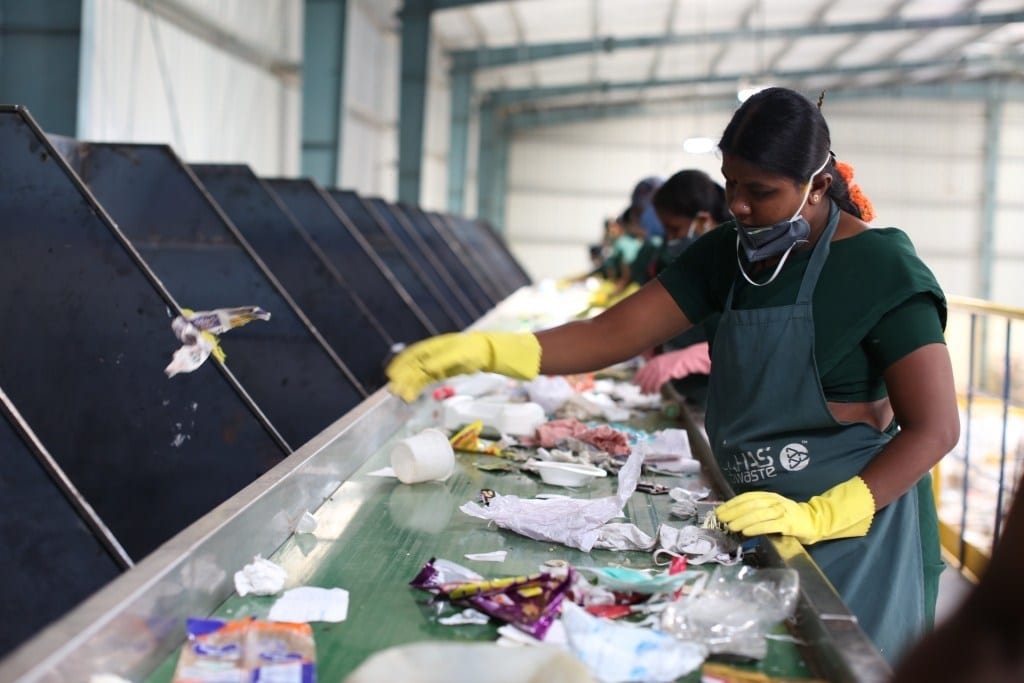 The Saahas Zero Waste team believes that when waste is managed at source, it becomes a resource.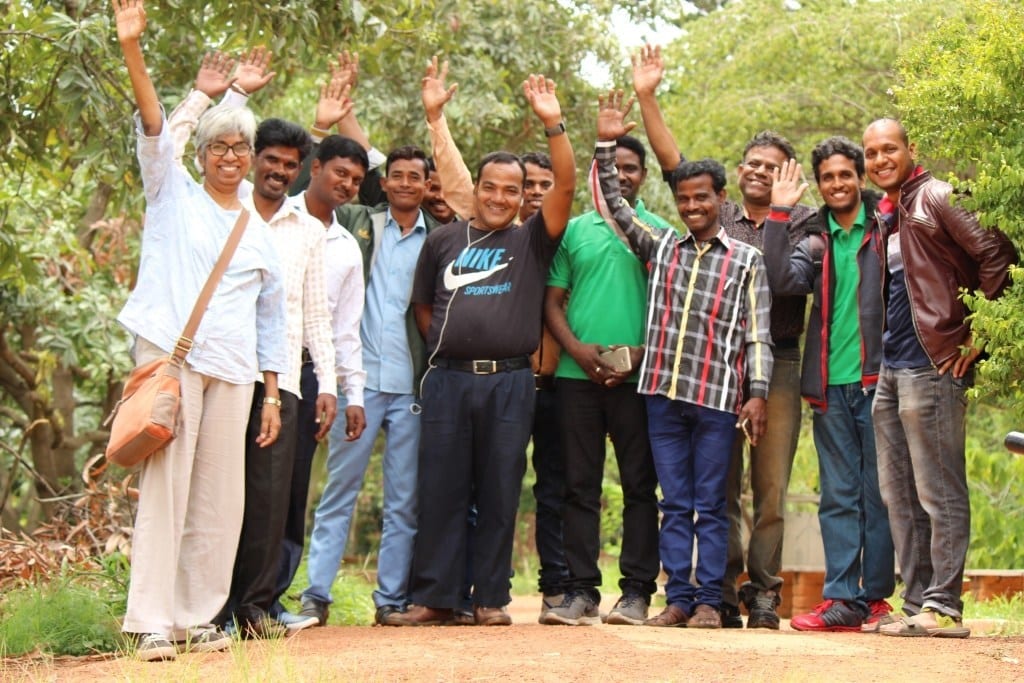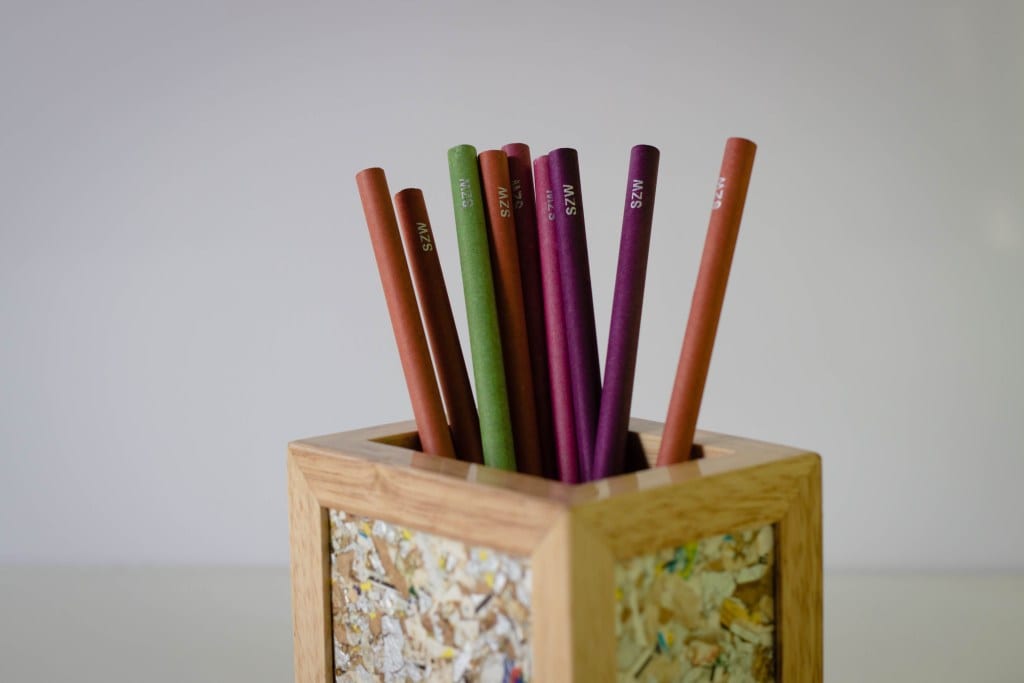 Some of the products made from recycled waste include poly AI roofing sheets and chipboards made out of Tetra Paks, t-shirts and backpacks made out of recycled PET bottles, stationery and gifting items.
Founded in Bengaluru in 2001 as a not-for-profit, Saahas initially focused on advocacy and awareness campaigns to promote recycling, segregation and proper waste management, but quickly realised the need to scale up and develop a business model. "We needed to work with all the bulk waste generators to help them in the second line of processing, to understand what to do with the segregated waste"," Wilma Rodrigues, the Founder and CEO, tells Subhalakshmi Roy.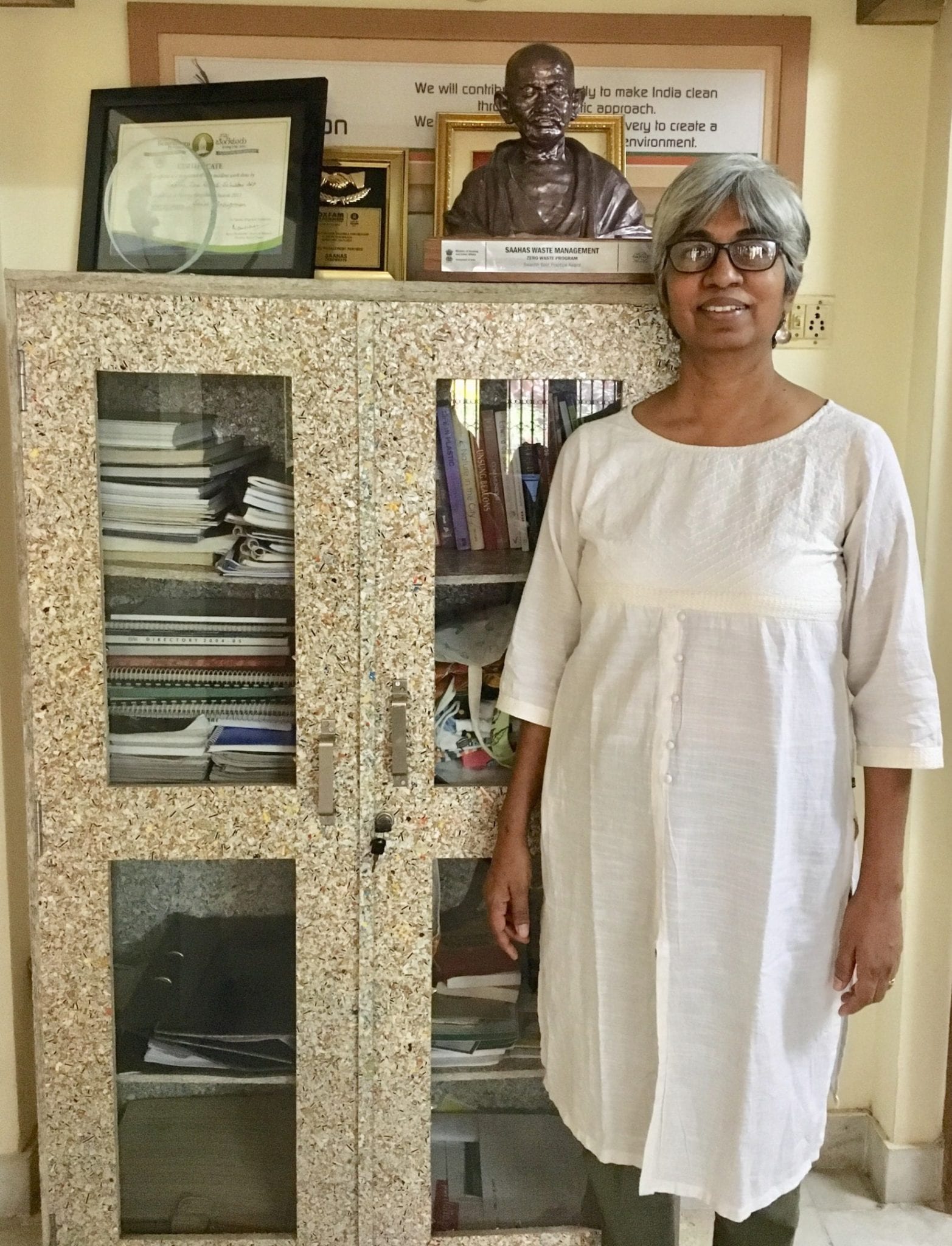 "Individuals have to take responsibility for their waste. When you say 'my waste', that's the starting point."
– Wilma Rodrigues, Founder & CEO, Saahas Zero Waste
Saahas Zero Waste was incorporated in 2013 and offers comprehensive waste management solutions such as waste audits and consultancy, awareness training, and onsite and offsite waste management. Headquartered in Bengaluru, the company has grown and operates in Gurugram, Surat, Chennai, Hubballi and Ballari, and handles 35 tons of waste daily. "Forty percent of Bangalore's waste comes from the large tech parks, large apartment complexes and the other bulk generators, and there are specific regulations which require them to manage their own waste. As bulk generators, they have greater responsibilities. We help them to convert their waste into something productive. Our approach has always been decentralised to the point that every tech park, every apartment complex becomes self-sufficient in its waste management systems," says Rodrigues.
Saahas operates through these programmes:
Zero Waste Programme: Creating on-site solutions for bulk waste generators such as tech parks and residential complexes to ensure proper waste segregation at source. It audits the waste generated in a particular area and recommends infrastructural and operational solutions, designs the waste flow process, manages unique waste streams including expired foods, construction and demolition, hazardous waste, and operates decentralised, onsite, end-to-end model waste management units.
Kasa Rasa Model: Offsite waste management where waste is collected at the nearest hub and segregated and treated accordingly. This model aims for a solution for smaller generators such as independent homes, smaller apartments and offices. Saahas operates three Kasa Rasas or waste collection centres across the city.
Extended Producer Responsibility (EPR) Programme: Saahas partners with packaging companies such as Tetra Pak and PET to develop and implement a reverse logistics mechanism that facilitates in bringing back bulk volumes of waste into the recycling chain.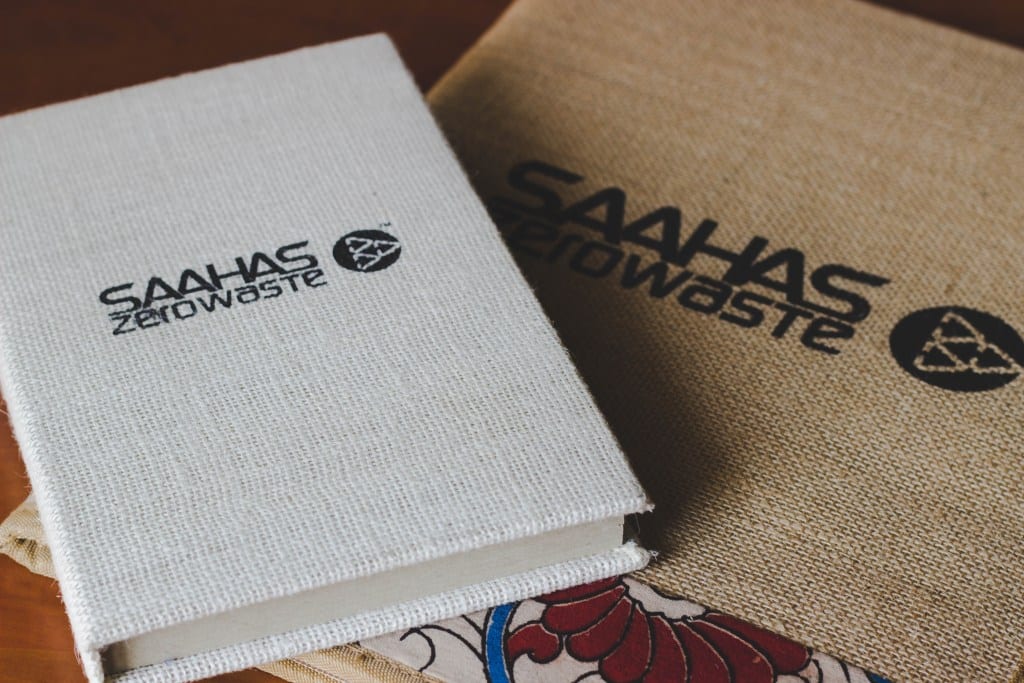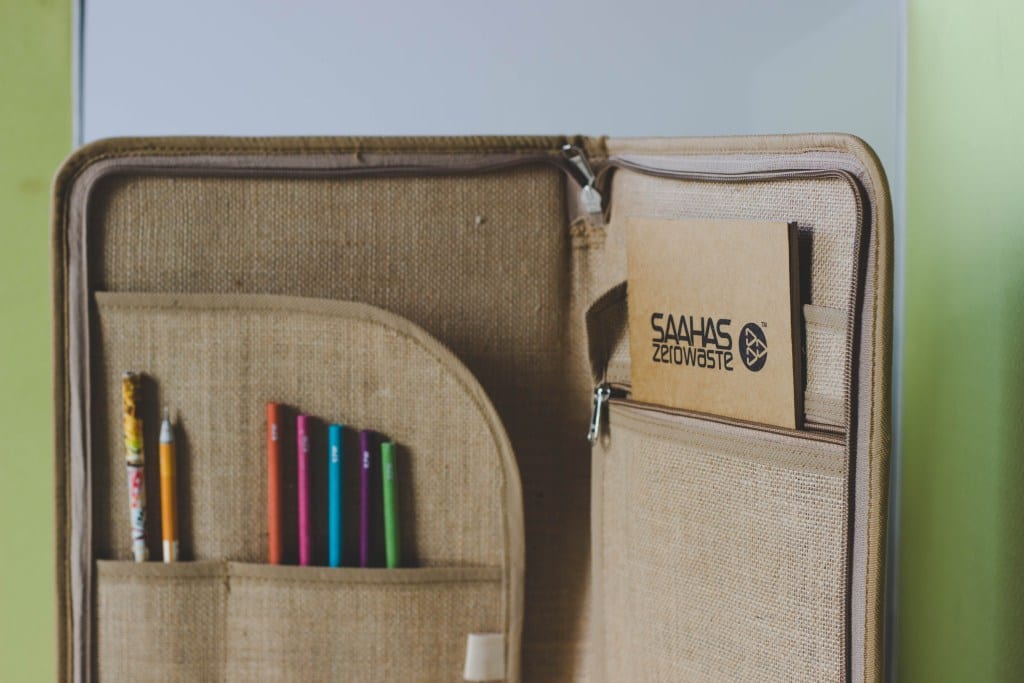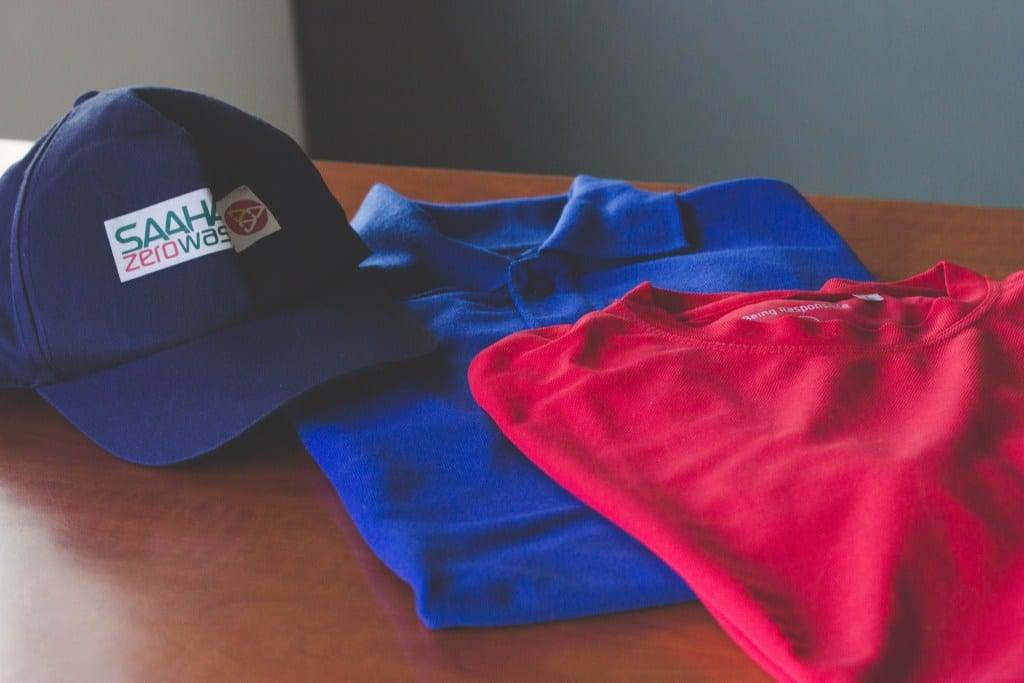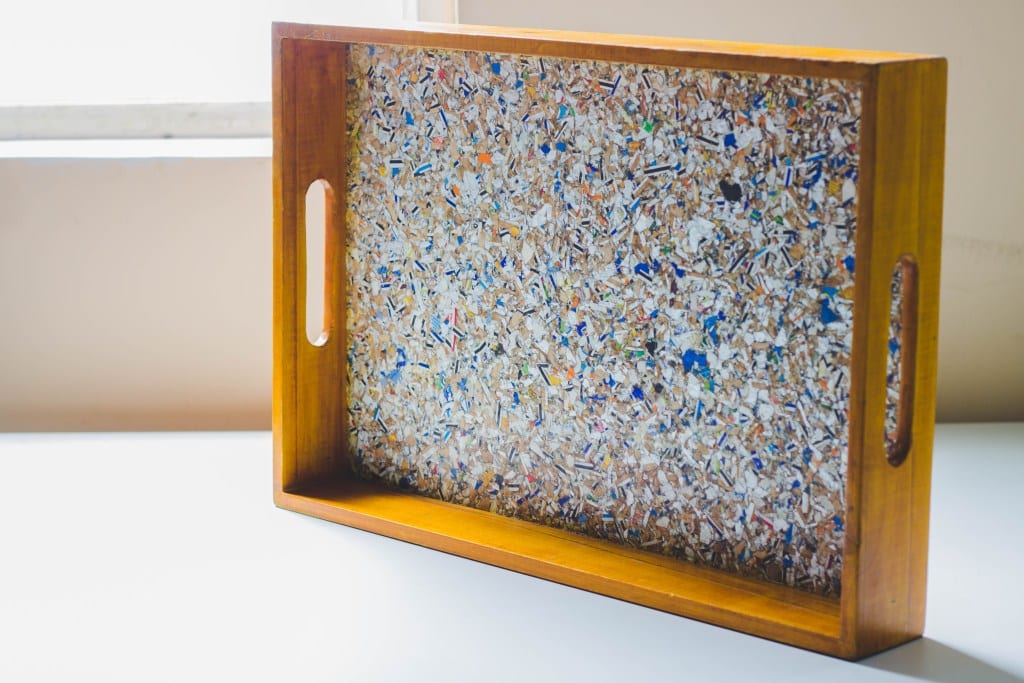 The segregated dry waste is handed over to manufacturers who convert these into usable products. Some grades of lower plastic get downcycled and turned into fuel for cement kilns. Other dry waste is used to create stationery, roofing sheets, chipboards, and even t-shirts and backpacks. "Our uniqueness is that we close the loop between waste and a resource. We create value for waste by bringing it back into the economy as functional, usable products," Rodrigues says, pointing to a cupboard in her office made out of recycled Tetra Pak cartons. The products are available for sale in the Sahaas website.
Saahas is making a substantial impact both on the environment and on society. Apart from reducing pollution generated from unhealthy waste management and garbage disposal practices by ensuring minimal waste enters landfills, the company also provides employment to more than 250 people from across economic backgrounds. "The overall impact is that we help create a better society, a more inclusive community and at the same time, have a positive impact on the environment," says Rodrigues.
Saahas plans to spread their network, especially the Kasa Rasa collection centres and their awareness efforts across the country. They aim to reach a capacity to manage 100 tonnes of waste per day in the next three years.
Some of the products made from recycled waste include poly AI roofing sheets and chipboards made out of Tetra Paks, t-shirts and backpacks made out of recycled PET bottles, stationery and gifting items.