VoPay CEO and Founder, Hamed Arbabi's first venture was a telecommunications company that connected people across the globe at a time when Skype was just introduced and Zoom still had to make an appearance. While the connections that his company enabled were instant, the payments between vendors, operators, and customers were almost archaic.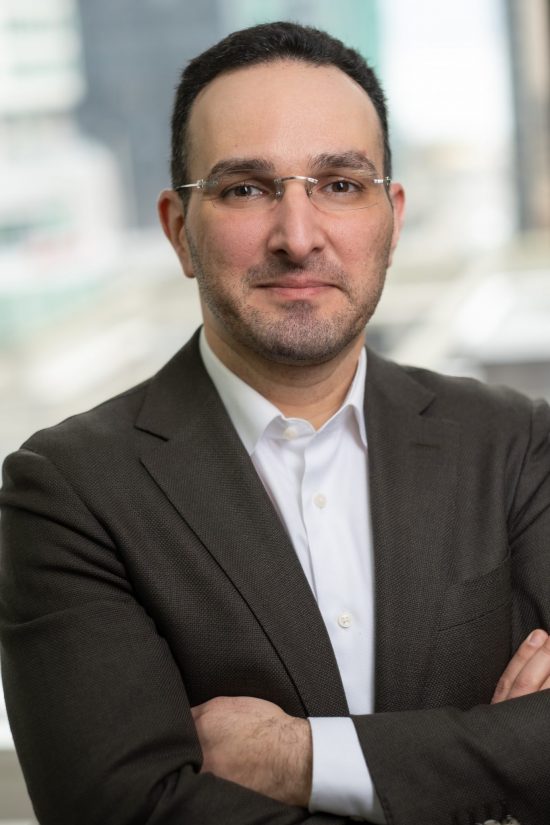 "The biggest challenge we had back then was managing payments. The circulation of money was always slow, even while everything else was moving in real-time," Hamed says. When that venture was acquired,
Hamed and his team were suddenly free to focus on solving the payment pain point by figuring out a structure for accelerating the payment process.
VoPay was their solution.
The fintech innovator connects online businesses, e-commerce platforms, marketplaces and more to a variety of payment rails. Through VoPay's single API layer, companies can manage the full cycle of money movement from payment and approvals to reconciliation and accounting in a fully integrated, automated and transparent way. "What we do allows our clients to focus on their expertise and their products and leave the payments to one partner to manage it," Hamed says. "They can focus on
growth rather than trying to solve the problem of payments."
For example, VoPay has many clients in the lending space. Before taking on VoPay's services, these companies would approve loans almost instantly, but the funds were slow to follow. Before the COVID-19 pandemic this was an annoyance, however during the pandemic, it became crucial to find solutions. Digitization accelerated across the globe, forcing the existing urgency for timely payments to become a priority.
Hamed explains, "We noticed that many of our clients in the lending space and in the gig economy felt the need for instant delivery of funds for their customers or service providers. People were in immediate need of capital—even small loans of a few hundred dollars. With VoPay, our clients could issue the loans and deliver the funds in real-time, which is a game-changer for the borrower and the lender."
The problem of payments was certainly highlighted during the pandemic, but it's also part of a much larger issue: financial inclusion, or the lack thereof. While financial services are available worldwide, the ease of access to those services is, in a global sense, pretty imbalanced.
"Financial inclusion requires a strong foundation and one pillar of that is payments with immediate, simplified movements from party to party," Hamed explains. "That's part of our mission and something that's very important to us."
At the heart of VoPay's mission, of course, is innovation, and the belief that innovation never stops. "Half the time, people confuse invention with innovation, but innovation is basically improving the efficiency of how things work," Hamed says. "The biggest thing that makes us proud as a team is how we're helping our clients, getting them off the ground quickly, and building products that are client-based and market-driven. We're not sitting in a room behind closed doors and saying, Oh, we're gonna build
this and it's gonna be so cool."
Instead, VoPay now has its eye on an unfulfilled need: a B2B enabler digital bank that both meets regulatory requirements and offers the technology needed for companies' instant payments. "We can become a launchpad for any tech company that requires a banking partner, and that allows the innovators to innovate faster. We can provide the virtual services that other banking platforms lack, and we can offer everything as a one-stop-shop," Hamed says. "That's our next big thing.