Based in Miami, Venture Hive was Florida's first accelerator. VH has been running live in-person, live virtual, self-paced virtual, and customizable hybrid versions for entrepreneur education and support for more than six years.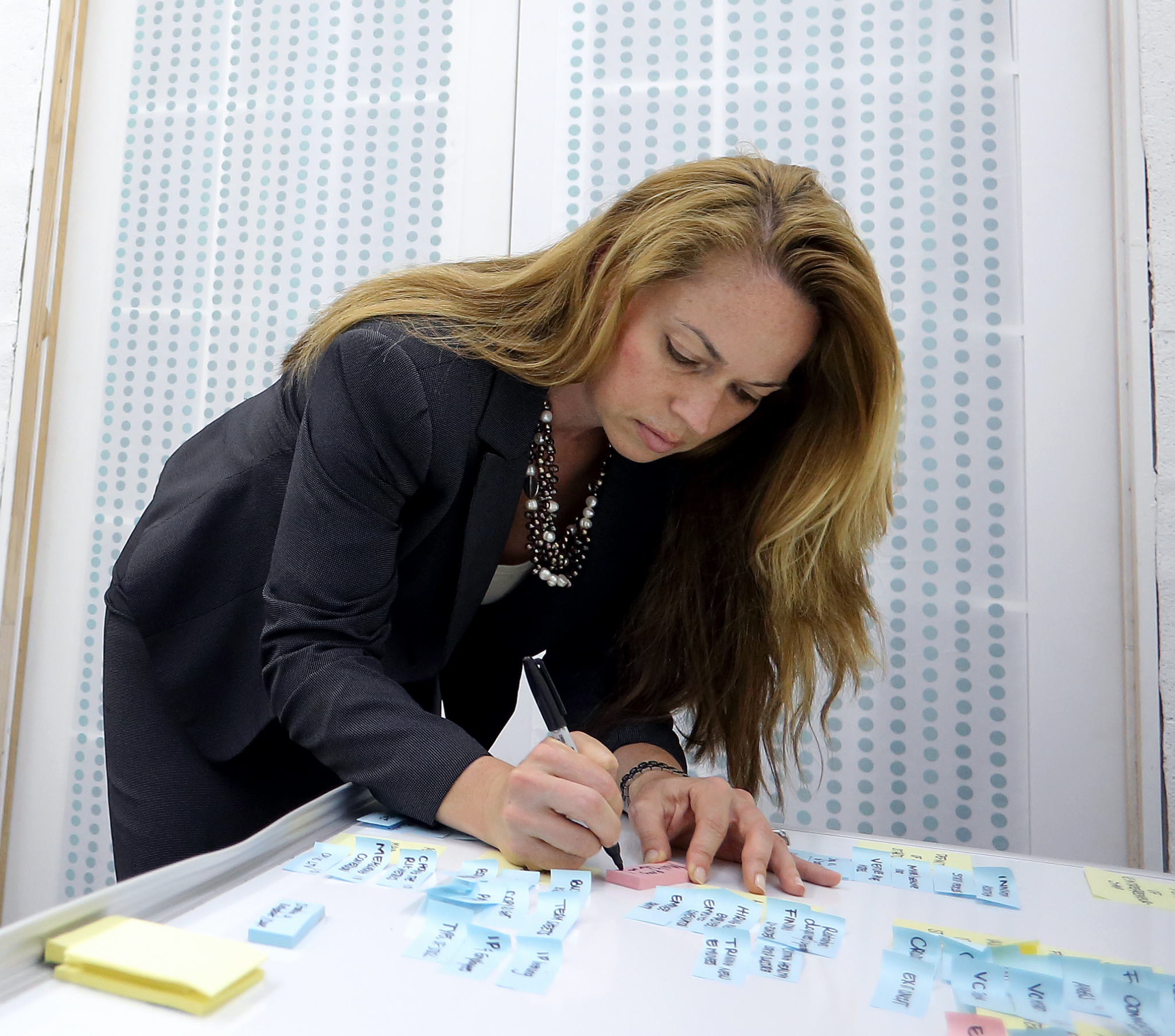 Dr. Susan Amat, CEO & Founder
In Florida alone, VH has supported more than 500 companies across four levels of programs: Idea to Minimum Viable Product (MVP), Piloting to Business (pre-revenue to $1M in revenue), Scalable Business Foundations ($1M to $10M), and International Growth ($10M+). Approximately 100 companies complete VH-led programs each year, and including those served through enterprise clients, that number increases to more than 100,000 entrepreneurs and innovators served in 2019 alone.
Our education and training experience is intensive: For Florida cohorts, to date, we have provided 23,000+ coaching hours and 2,600+ workshop and training hours since January, 2013. Internationally, VH has worked directly with companies from over 70 countries, supporting their international scaling efforts, import/export needs, and innovate new products, services through team development or joint venture partners.
Many program graduates have opted not to raise equity investment, choosing instead to retain ownership and focus on organic growth through sales. That said, two of our graduated companies have been acquired, and among those who seek equity investment, more than $350M was raised. More importantly, on average our program graduates double their revenues, increase their margins by 18 percent, and secure new customers at a more accelerated pace within the first year of program completion.
Among our idea-stage companies, 94 percent launch companies within six months of program completion. Our later-stage business clients ($10M+ in revenue) typically require localization and partnership support, either in launching an existing product/service or in developing new revenue streams. We average 98% in "Completely Satisfied" and 100% in "Our company would do this program again," with revenues growing an average 21% within six months of program completion and some experiencing 200%+ revenue growth in the US.
Venture Hive Programming
VH develops two types of entrepreneurship and innovation education & support programs – those we deliver ourselves directly to the end-user, and those we develop for our enterprise clients to deliver with our ongoing support. VH has also developed and managed a variety of workshops, meetups, and other programming designed to enrich the South Florida ecosystem.
Flitepath
VH is also a successful education technology company that utilizes our proprietary software platform – including online educational content and tactical resources, as well as project management and measurement capabilities – to help corporations, universities, accelerators, and government agencies develop and manage internal innovation and external entrepreneurship programs effectively. With our proprietary Flitepath platform, VH has provided content, program management and measurement backbone to the innovation and entrepreneurship initiatives at an impressive roster of enterprise clients, including Visa, the U.S. Department of State, Microsoft, Walmart, FIS Global and the U.S. Department of Veterans Affairs.
Venture Bridge Florida (VBFL)
Venture Bridge Florida is a "soft landing" program that offers a first-ever virtual training program to prepare foreign companies for U.S. market entry through Florida. No other state provides virtual training for successful market entry for foreign companies. Soft landing offices are available in major cities all over the world – usually within universities, incubators or government programs. Typically, these spaces offer only basic office space with limited additional services or support. The VBFL program stands alone as a world-class support service ecosystem unto itself. The program will be promoted through Global Entrepreneurship Network, Enterprise Florida, foreign trade offices, nearly 90 Consul General Offices, the Florida Chamber of Commerce, more than 75 international chambers of commerce, and other major international outreach organizations.