Siebe Vanderzee is a global executive search consultant and performance coach. His clientele includes large multinationals corporations as well as medium sized companies, covering multiple industries. Siebe is a graduate of Thunderbird School of Global Management. During his career, he has lived and worked in 4 countries on 3 continents. Siebe has served as Honorary Consul for the Netherlands in Arizona from 1992 until 2020. He was instrumental in bringing the famous World Press Photo Exhibition to Phoenix in 2020. Finding the best possible talent for key roles in your company. Therein lies the challenge… and the opportunity! With over 20 years of experience in executive search and performance coaching, Vanderzee & Associates offers a dedicated, client focused search process to assist companies attracting the best talent for key positions.Vanderzee also offers a performance coaching program based on The Attentional and Interpersonal Style (TAIS) assessment.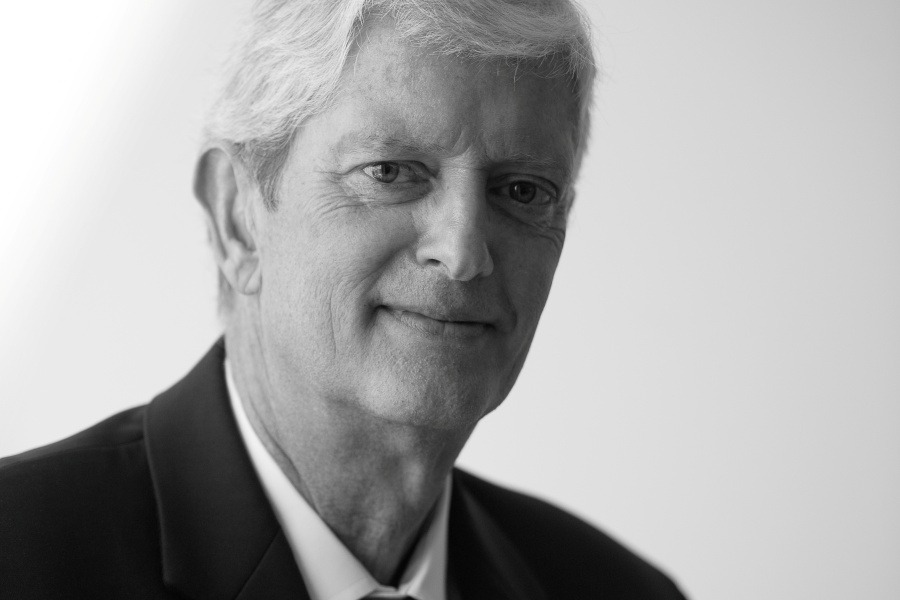 Perspective on the Future
We are so fortunate to live in Arizona. I have been here now for over 40 years and I still get excited when I merely drive around. In my view, Arizona is the best-looking state in the country (sure, ocean views would be nice). We have a rapidly growing population consisting of families who have made a conscious decision to move here. We have highly ranked universities and a healthy and expanding economy.
As Arizona continues to grow and our population (formerly known as "transient") settles in, I expect people will obtain a deeper interest in our history. We live on ancient grounds. They have found shark teeth in Flagstaff and sea shells in Sedona, we are directly connected to historic locations dating back millions of years.
There is a wealth of cultural history derived from the more than 20 Native American tribes. Some of them have lived here for thousands of years. Their belief systems and history are part of who we are today in Arizona. We have to include and respect them.
Looking into the future, Arizona has the opportunity to become an important player in the global economy as well. A (relatively) young state with a growing population, located next to California and Mexico, our gateway to Latin America. This can make Arizona attractive as a landing spot for foreign companies.
We have several major employers already operating in Arizona. Intel, Honeywell, Boeing, Raytheon, ON Semiconductor, Microchip, Avnet are just a few of them. Interesting fact is that for most of these companies more than 50% of their revenues comes from outside the United States.
Attracting foreign companies to Arizona and serving our existing employers with their global needs becomes a challenge however when the domestic economy is driving most of the growth in Arizona. It is perhaps one of the reasons why over the last 30 years surrounding cities like San Diego, Las Vegas, Salt Lake City and Denver have been successful in establishing direct international flights and Phoenix Sky Harbor has fallen behind on its international objectives. Establishing non-stop direct international flights is the single most important element in conducting successful international business.
We still have an opportunity in Arizona to determine how we want to be known to the rest of the world. What is the brand Arizona will carry forward? Because of our desert climate with very high temperatures there is a certain toughness to Arizonans.
We are different than the rest. We are innovative. We are advanced in aerospace and aviation, semiconductors and electronics, healthcare and life sciences, software and cybersecurity, photonics and sensor technology, agri-tech and water management. And let's not forget international tourism! Add to all of this our beautiful and ancient history and the tremendous opportunity to connect with more countries around the world.
What I expect to see develop over time is a genuine Arizona attitude. A winning attitude. We are different than California, Texas and all these other states. We are Arizona. We will no longer accept finishing second when it comes to new business opportunities.
As a rapidly growing state we will set our own standards on how our future will be shaped. We are Arizona. We will cherish our past and our native cultures. We are Arizona. And we will determine how we connect to the rest of the world. We are Arizona and Arizona's future looks bright (and sunny)!