It is the Vancouver AR/VR Association's mission to make Vancouver and BC a world-leading hub for growing and scaling VR/AR companies. Through its leadership and advocacy, Vancouver AR/VR Association represents the region's VR/AR industry and improves its global competitiveness. The association also promotes technology adoption, incubates early-stage companies, facilitates international trade, attracts foreign investment, and builds communities.
With more than 230 immersive technology companies at work in 2019, Vancouver is recognized as a leading VR/AR ecosystem in the world, second only to the Bay Area and Silicon Valley. The city has achieved this stature in a relatively short period of time; around 71% of the VR/AR companies here were founded in the past 10 years.
"As leaders in the VR/AR & Mixed Reality community, it's important to continue to grow the ecosystem and advance the technology along, especially in our own community," says Dan Burgar, Co-president of the Vancouver VR/AR Association. "We're at a time where education and discovery are crucial to what this technology can achieve and how it can help companies to develop their strategic thinking to roadmap their future."
Despite being a young industry, VR/AR technology in Vancouver is backed by a decades-long legacy of excellence in film and television, video gaming, and VFX and animation. It is the association's duty not only to enable but also to track the industry's growth, and it does so through the comprehensive Reality Check report, a must-read for VR/AR companies in the BC ecosystem and beyond.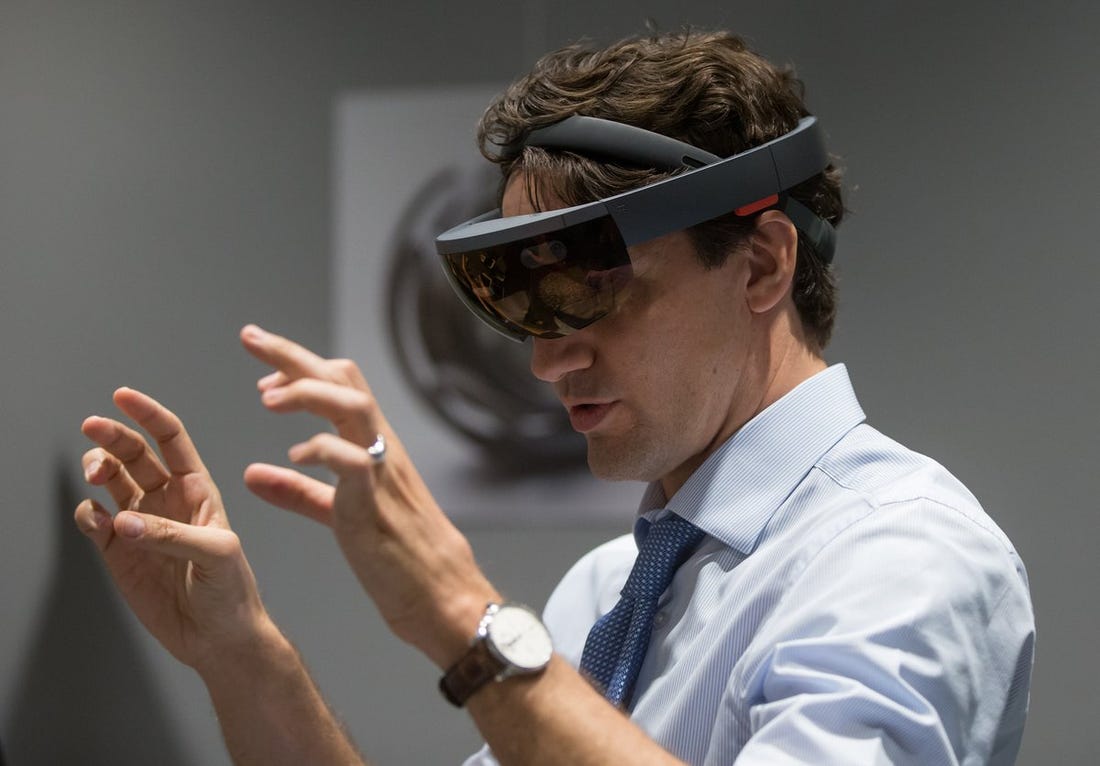 For the report, the Vancouver VR/AR Association and the Vancouver Economic Commission (VEC) created an extensive database of all known VR/AR entities comprised of VR/AR businesses, post-secondary institutions, nonprofit organizations, investors, and other organizations adopting VR/AR technology. This database of 253 entities is the most complete database produced to date and is an accurate representation of British Columbia's entire VR/AR ecosystem.
The association's parent organization puts on the annual VR/AR Global Summit Conference + Expo. Though the event has been moved online in 2020 to eliminate social-distancing concerns, it's hard to imagine an organization in a better position to deliver a meaningful conference than one specializing in VR/AR.
For those looking to establish themselves in Vancouver's VR/AR space specifically, they needn't look further than the VR/AR Hub. New companies and founding partners alike can find a home in the 12,000-square-foot facility, which includes a device lab to test out new technologies and access to top mentors/influencers, programs, events, and workshops to help companies to grow and scale. The existing infrastructure built from Launch Academy of incubating 600+ companies, raising a collective $150M and supporting entrepreneurs from over 35 countries.
In 2019, the Vancouver VR/AR Association (with the support of Vancouver Hotel Destination Association, Tourism Vancouver, Creative BC, Launch Academy, BC Trade and Invest, Global Affairs, VEC and other key partners) led eight missions from around the US and Europe, totaling over $30+ million in potential deals, partnerships, and investments and $3+ million in actual deals. More than 20 VR/AR companies in Vancouver and BC were supported via these delegations.
The Vancouver VR/AR Association has promoted Vancouver and BC as a top VR/AR ecosystem at various global conferences including SXSW, TED, Laval Virtual, Annecy Film and Animation Festival, AWE EU, VR/AR Global Summit, VR Days, and On the Lot. Delegates were often given the opportunity to demo their products at trade show booths or speak on stage. Moreover, delegates often participated in B2B meetings and dinners organized by the Vancouver VR/AR Association.
As a result of Vancouver VR/AR Association's effort in connecting and promoting local companies, more than $30 million dollars of potential deals have been added to the delegates' sales pipelines and more than $3 million dollars worth of deals have already been closed.
Whatever the future brings for VR/AR, the Vancouver VR/AR Association will be there to help its member organization usher that future in.
"I'm excited to help lead this initiative in Vancouver," Dan Brugar says, "and bring together people from different industries to understand the power of immersive technology."