Trido Energy Services, a Centurion Group company is a renewable energy technology company focused on reducing methane emissions to help clients reach carbon-reduction targets and support the energy industry on its journey toward a decarbonized future.
To date, Trido has supported more than 40 clients to reduce CO2e emissions by 500,000 tonnes annually, equivalent to eliminating the emissions from 100,000 cars or planting 75 million trees. Comparatively, this is equal to removing all the cars from the road in Red Deer and Lacombe Alberta, and planting 12% of the trees in Banff National Park!
Trido was recently listed as #7 in the province of Alberta for Largest Developers of Active Offset Units, as published in Carbon Assessors Weekly Alberta TIER Carbon Market Update.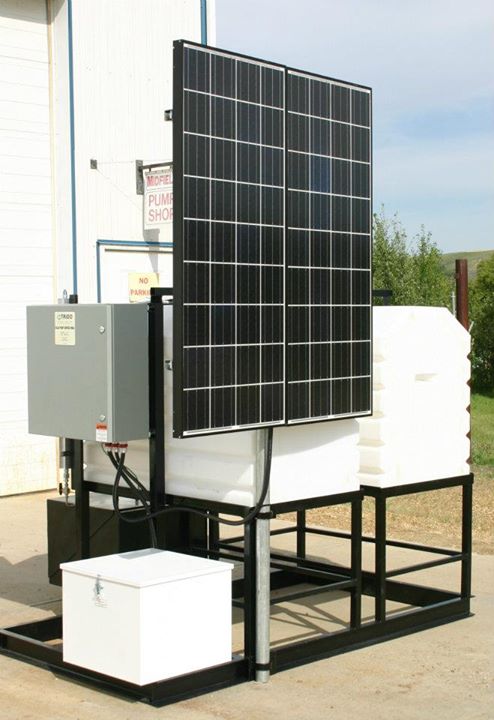 TRIDO'S PRODUCTS
Trido's product line includes: solar chemical pumps, solar air compressors, combo units that combine chemical injection and compressed air, and solar power packs with battery capacity that can be customized to meet client's needs. Trido is continuously evolving our products to provide new and innovative solutions as technology advancements are made.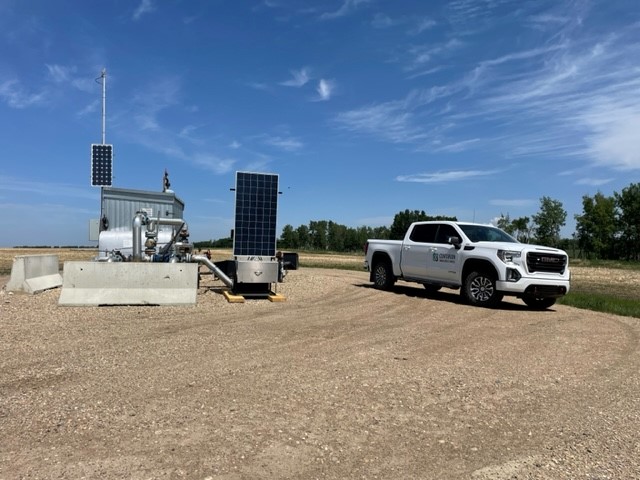 TRIDO'S INTEGRATED END-TO-END CARBON CREDIT FINANCING AND MANAGEMENT SERVICE
As part of Trido's commitment to ongoing customer satisfaction, Trido provides integrated end-to-end carbon credit management services to manage the process of carbon credit trading including data capturing, monitoring, auditing, certification, and marketing.
In addition, Trido is one of the only carbon credit management companies to offer unique financing options that provide clients with an additional income stream generated from existing assets without any upfront capital expenditure so they can take advantage of the significant benefits of reducing CO2 to generate carbon credits.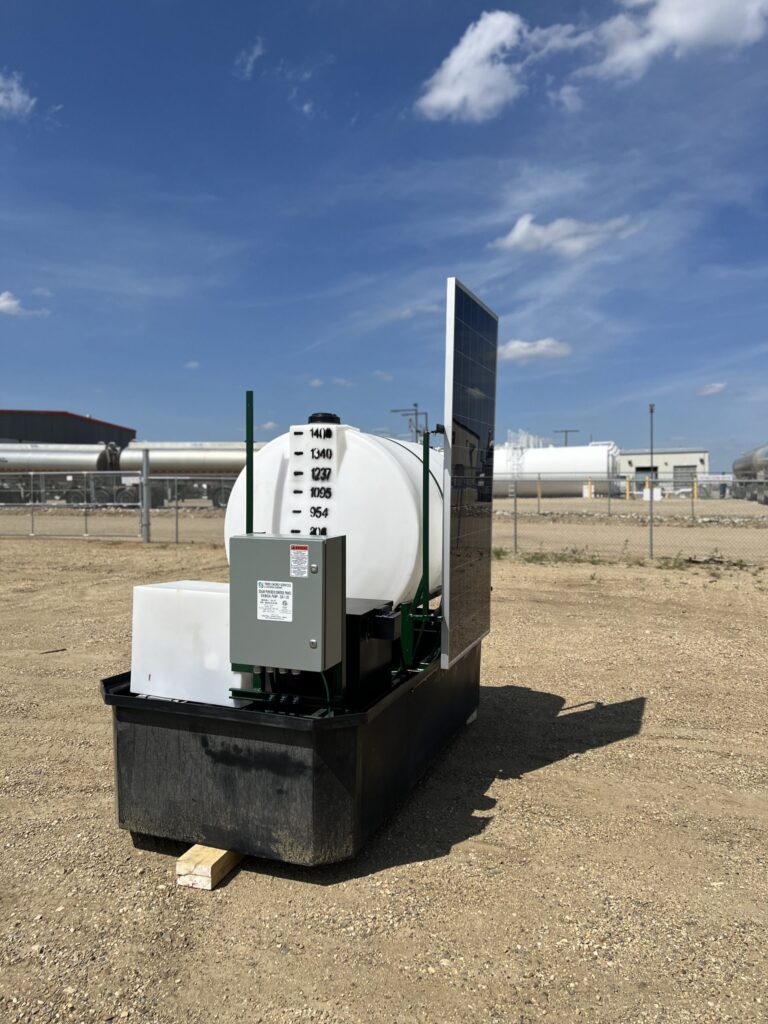 EMPOWERING PERFORMANCE THROUGH CUSTOM PRODUCT SOLUTIONS
At Trido, we believe the oil and gas industry has an unparalleled opportunity to take advantage of the upsurge of innovative technology solutions to protect the environment and ensure long-term sustainability. Trido is committed to providing high-quality and affordable renewable resource technologies, supplying and installing emissions-reduction equipment such as solar-powered chemical injection pumps, air compressors, circulation pumps, and patented control systems. We enjoy collaborating with our clients to customize products that meet customer needs, designing and fabricating innovative systems to help clients meet their carbon reduction targets.
The Trido team of experienced industry professionals knows that customer service doesn't begin and end with a sale. Trido is dedicated to developing relationships with its clients by supporting them throughout the project lifecycle, including from initial design and installation, to assisting with the implementation of troubleshooting protocols, ensuring long-term trouble-free operations and efficient production.
We pride ourselves on the strength of the long-term relationships we have built with our clients and value their support and input in the spirit of continuous improvement. We work hard to earn their respect and trust and delivering on our mission is what makes us jump out of bed each day!.

"To give real service you must add something which cannot be bought or measured with money, and that is sincerity and integrity." — Douglas Adams
The inspiration to develop the solar pump design that put Trido Energy Services on the map was struck in 2009 on a site visit in Pink Mountain, BC, when a client told the Trido team they were replacing their solar pumps with pneumatic venting devices because the pumps weren't meeting expectations. Thereafter, the Trido team started to design and test solar pumps and provided initial prototypes at no cost to ensure the pumps could go through thorough testing, investing considerable time and effort to refine the pump's design until they were confident it would meet or exceed all expectations.
Currently serving as President of Trido Energy Services, Trido Carbon Fund I Inc. and Trido Carbon Fund II Inc., Russ Graham's affinity for innovation has progressed from equipment design to providing integrated end to-end carbon credit management services to reduce CO2 emissions.
Russ is a results-driven and visionary entrepreneur with a diverse background in technology, energy, and mining sectors with demonstrated success in founding and leading multiple companies from concept to market introduction and full commercialization. His proven ability to drive growth, build strategic partnerships, and deliver innovative solutions is the underlying foundation for his immeasurable impact on the evolution of the oil and gas industry over the past 30 years.