Throughout their careers as leaders in a variety of industries, Rhys and Jerry started to realize that the problems they were being asked to solve had less to do with operational work, and far more to do with people and culture. Witnessing as they became involved with these, the impact that having an engaged culture has on individual and business success. This led them to found Trailblaze Partners under one central belief: first who, then what. They believe that who you work with will have more of an impact on the bottom line than what you do.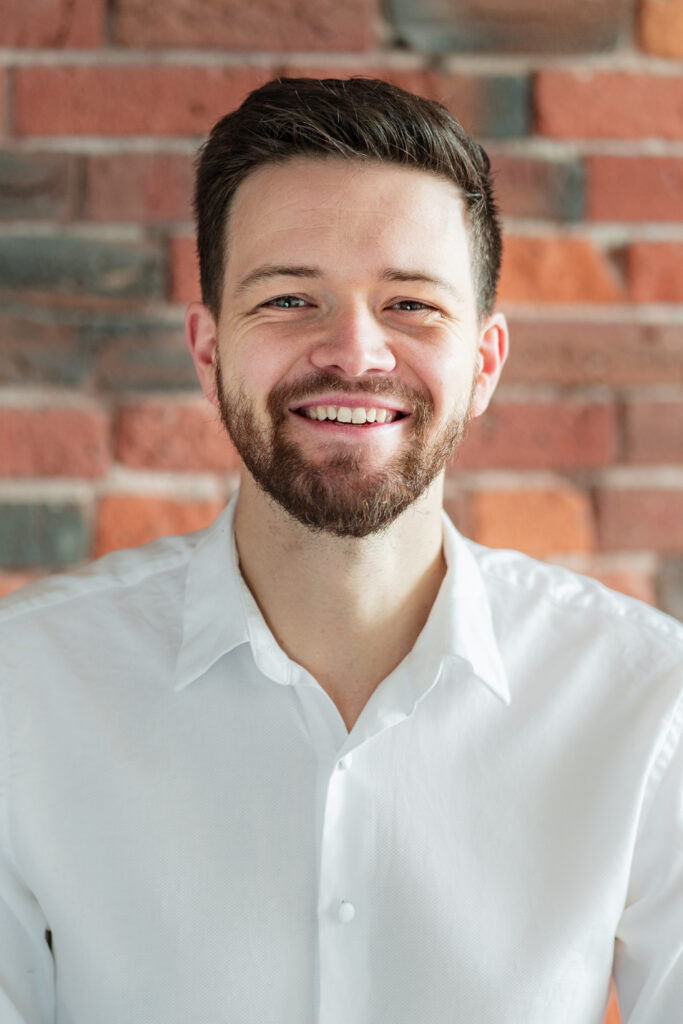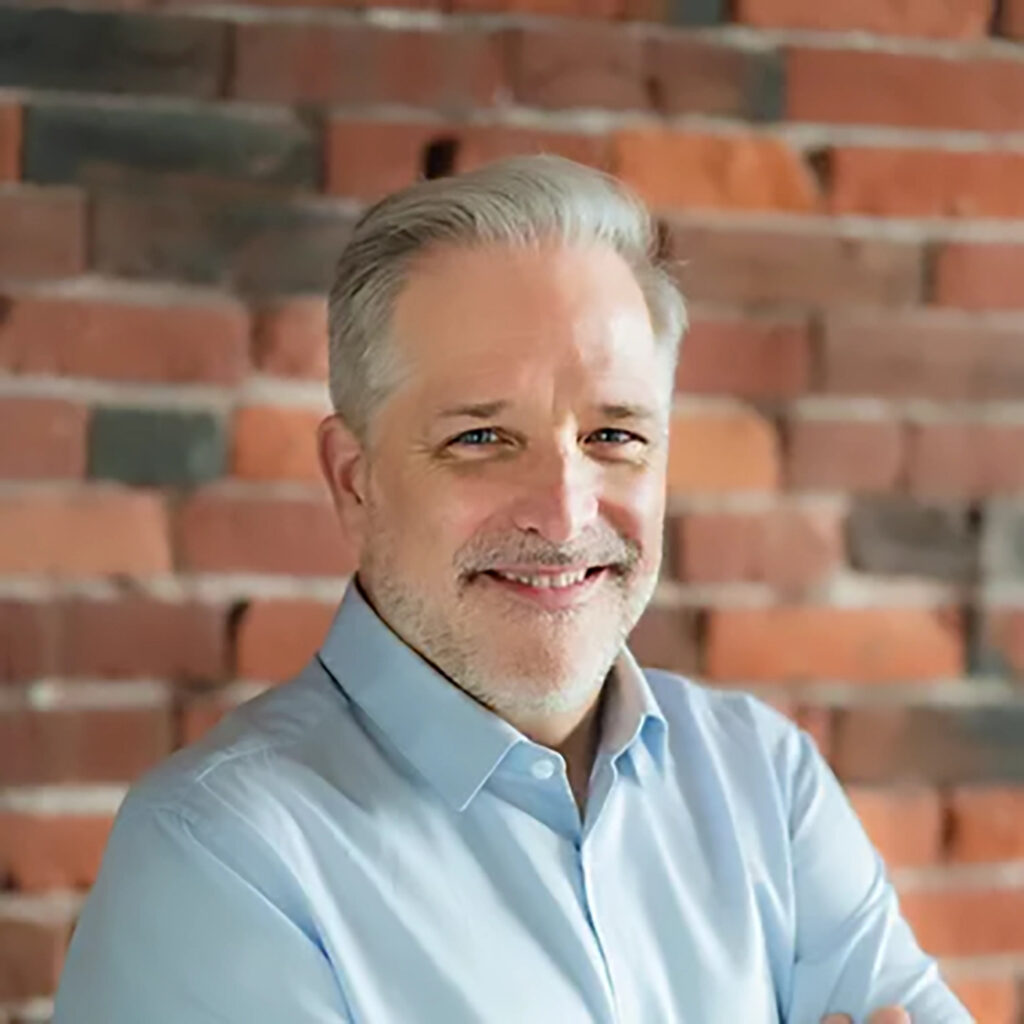 If this is the case, then a question emerges: how do businesses attract, engage and retain the people they need to be successful? Well according to Trailblaze, the answer lies in culture. Successful organizations pay as much attention to their culture as their P&L because they understand behaviors = balance sheet; they understand that if your workplace is a space that people enjoy being a part of and your vision is one that they can get behind, your team will care about your business as much as you do.
So how do they do this?
Rhys and Jerry have put together a team of skilled and experienced consultants that focus their expertise on three main domains: Culture, People (HR) & Leadership. Though they have only been around since 2019, they have worked across a breadth of industries including franchising, technology, startups, forestry, manufacturing, and CPG, bridging gaps for big name clients such as 1-800-GOT-JUNK, Canfor, MEC, Visier, Staffbase & Smart Sweets. With so many People & Culture consultants in Vancouver, what is it about Trailblaze that has caught the attention of such prominent clients? In their opinion, what sets them apart is rooted in their values: Who, not what, Grow what you love, Evidence-based, and Simply beautiful.
"The programs that Jerry implemented and the learning environment he fostered across the leadership team cascaded down through the organization. This enabled the rapid company revenue growth, the successful addition of three brands, and an award-winning culture." Evan Hopkins – VP Global Sales & Customer Operations of Outdoorsy
Grow what you love
This value is about embracing a growth-mindset and nurturing a culture that delivers business & human outcomes. For them, this goes hand in hand with innovation, seeing as people and our business environment are constantly changing.
One of the ways in which they've innovated is through their recharge policy. In an industry that is known for its lack of work-life balance, Trailblaze developed a policy that ensures their team has time to unplug, greater flexibility in deciding where to work from, and the support to develop themselves personally & professionally. They believe that recharged people deliver better solutions.
They are also experimenting with AI, helping P&C teams apply the newly available tools to improve their existing processes. Trailblaze now uses AI to assist in their leader assessments – allowing them to conduct thorough sentiment and data analysis, while giving a wider range of leaders access to information that was previously only available to CEOs.
In addition, they've pioneered working with industries that aren't known for their employee experience, such as forestry, home services & trades. Where they've managed to successfully shift years of heavily ingrained convictions and work habits to create faster growing, more profitable companies.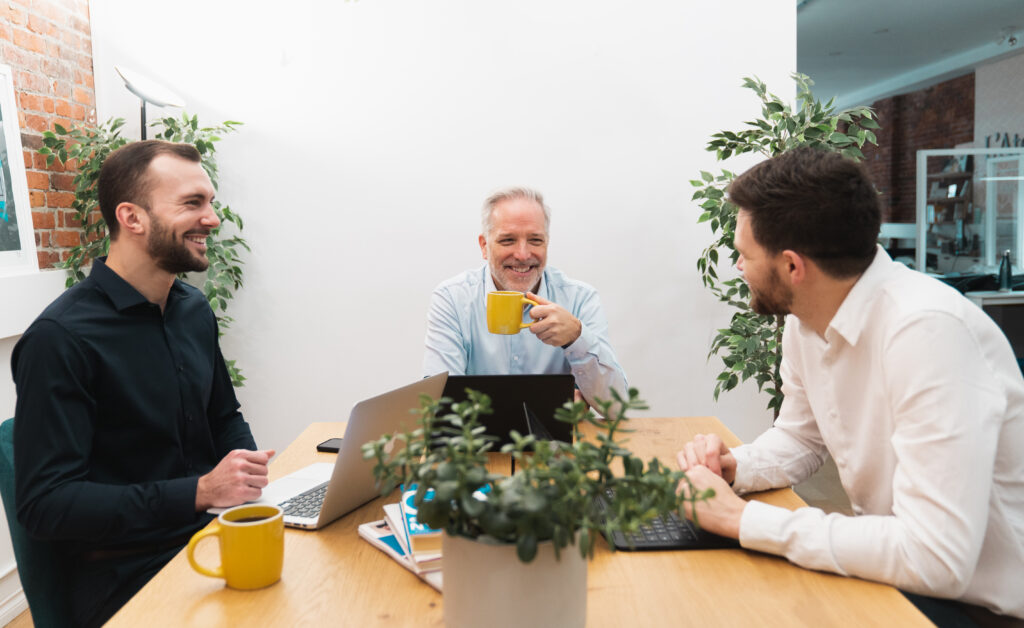 "The impact on our leaders and their teams was immediate and very positive. Our leaders are having better performance conversations, delivering higher functioning teams, and supporting the career development of their team members." Corey Wagner – CEO of Bananatag (acquired by Staffbase)
Evidence-based
Whether it's their own published work or the academic work of others, all of the models and strategies that they use are supported by credible research and data, to assure their clients that the methods implemented will indeed give them that competitive advantage they are looking for.
An example of this is their culture building formula: A model through which they've managed to convert complex theories about culture building into a practical, step-by-step roadmap that companies can use to improve their culture. Another example is their leadership nudges, a leadership development tool that they are creating using nudge-based learning theory, to help instill leadership habits that drive performance and lead to lasting behavioral change from leaders.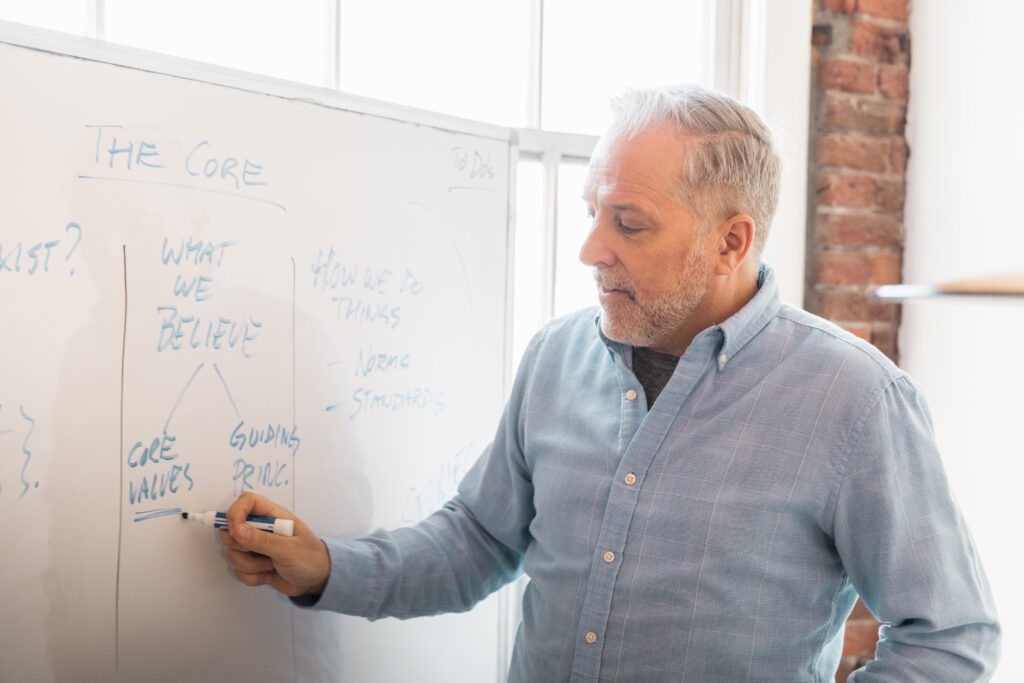 Simply beautiful
This value talks about leaving things better than you found them, and the belief that simple and attractive solutions are easier to adopt. Which is evident from what their clients say about them. Trailblaze Partners' vision is to make work, work better for 1 million people by 2027. An ambitious goal which based on their current accomplishments, suggests that this is an organization to keep an eye on.