As a leader, people and culture need to be a priority. You need to tangibly demonstrate what a culture of excellence looks like. I believe that attitude and outlook are everything. What you bring to the table (or zoom meeting) directly impacts those around you — personally and professionally. True leadership is about creating space for people to feel a sense of belonging, ownership, and pride — because that is where they will do their best work. That's a culture of excellence.
As content creators, the teams at Thunderbird Entertainment have the unique power to influence through our work. We're living through an unprecedented time, where content is being consumed at higher rates than ever before. We're also facing many daunting challenges related to the future of our planet and the fairness of our communities. That's why it's important to tell stories that lift people up and give voices to those who have been underrepresented. All voices matter, and everyone deserves to see themselves reflected back on the screen.
For content to be a force of good, we must first build working cultures that mirror these values. Here are three guiding principles we use at Thunderbird:
Promote diversity
A 2016 piece in the Harvard Business Review found that enriching your teams with people of different genders, races and nationalities is key for boosting your company's intellectual potential. It also noted that diverse teams are more innovative and able to process facts more carefully due to having greater variety of perspectives to inform decisions.
In addition to ensuring your company has robust policies around diversity and anti-racism, offering internships — preferably paid ones — is a great way to welcome new perspectives into your team. For example, when we partnered with GBH/PBS to produce the Indigenous-themed Molly of Denali — we recruited more than 60 Indigenous people to work on the series, many of whom had never worked in the industry before. And after honing their skills on this award-winning series, many of these individuals have found opportunities in the industry.
Be a community builder
Pay your success forward. Thunderbird supports organizations working to break down barriers for under-represented groups in entertainment — like Film 2 Future, Women in Animation and the Centre for Black Professionals. Thunderbird also has a charitable-giving program, driven by employees. By donating to causes important to your people, you're not only acknowledging that you care about their priorities, you're also getting an opportunity to demonstrate company values to the broader community.
Building a culture of excellence requires buy-in from everyone. We all have great power to influence — and it's critical to walk the walk, and talk the talk, every single day.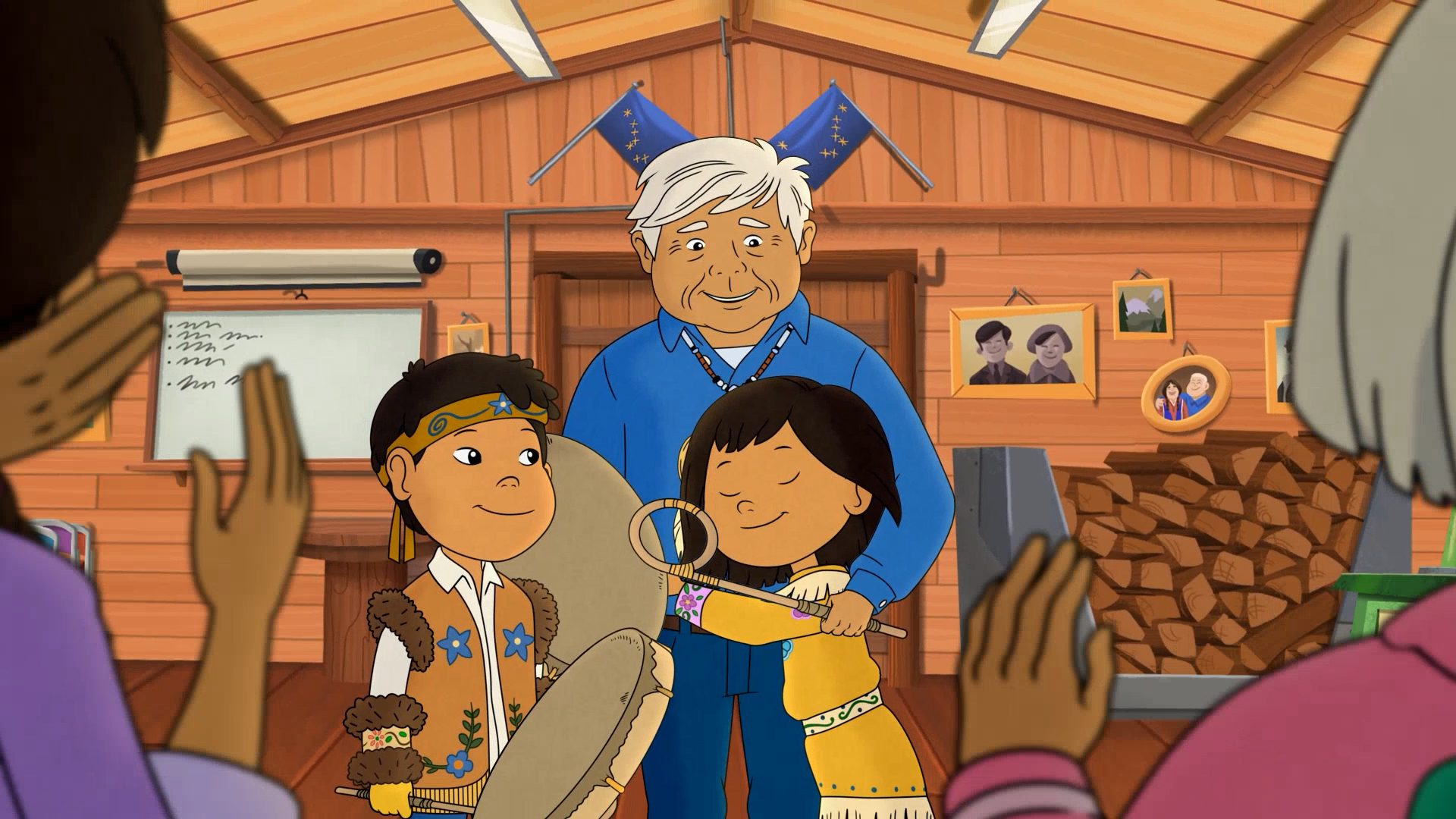 Peabody Award-winning Molly of Denali, produced by Thunderbird's Atomic Cartoons with GBH for PBS, had more than 60 Indigenous people working on the series, many of whom went on to find opportunities in the TV industry full time afterwards.