10 years- Established in 2013
$52M+ in production funding provided
1,100+ projects funded
Since 2013, TELUS STORYHIVE has supported a community of thousands of local content creators across British Columbia and Alberta, providing over $52 million in production funding and over 10,000 hours of robust training and one on one mentorship. STORYHIVE has given communities an opportunity to share their stories on the Canadian Broadcasting System.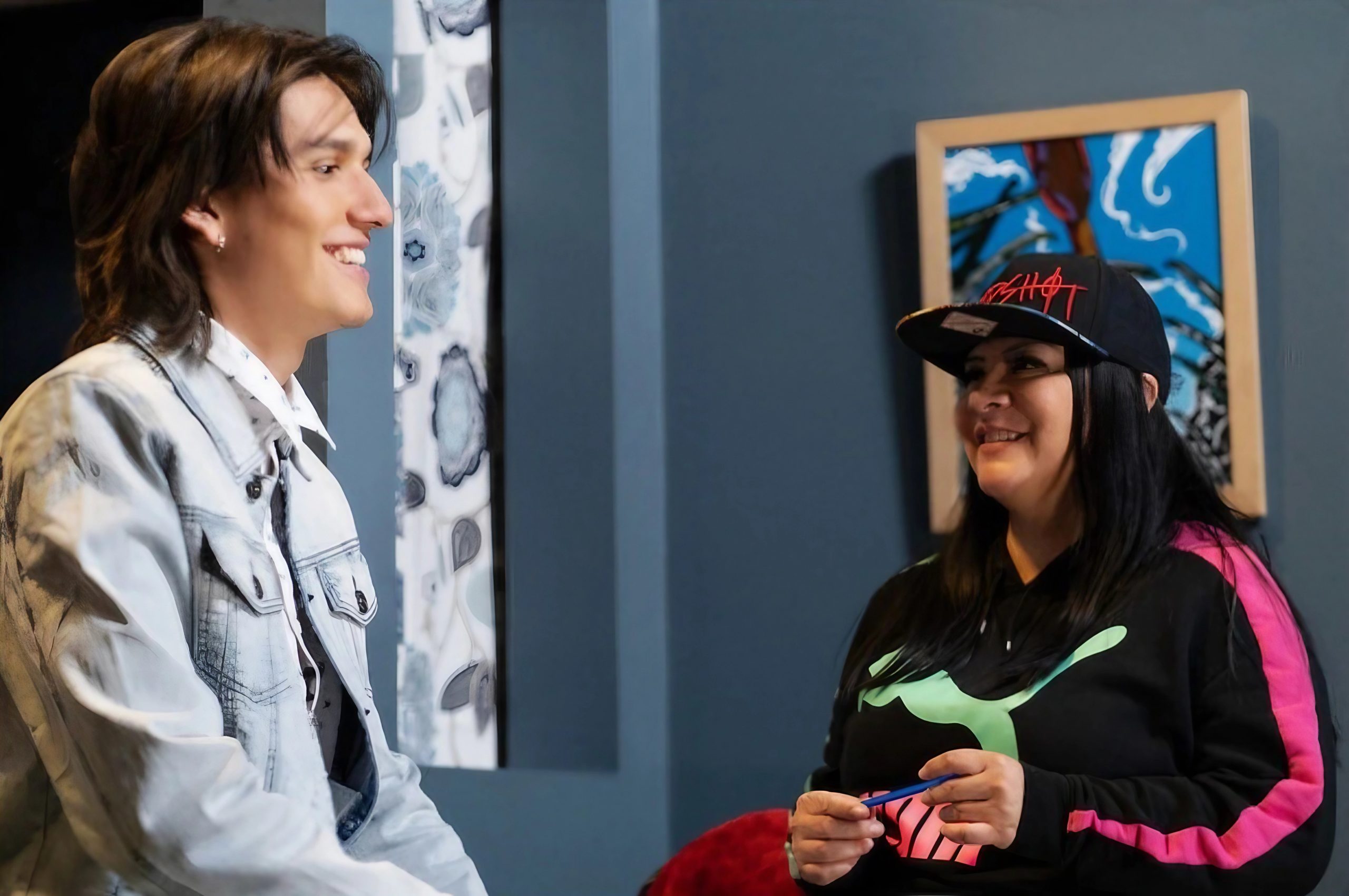 Hey Cuzzin, Produced by Joy Haskel
"STORYHIVE takes care of the people that they're making their projects with. They make sure that you get the community you need to help bring your story to life." – Gordie Lucius, Writer/Comedian. "Frick I Love Nature" – 2017 Web Series Edition
Through various programs, we provide production funding, training, mentorship and distribution on TELUS Optik TV, Stream+ and online platforms. We are proud of our ongoing focus to support underrepresented communities and to help empower the next generation of content creators and storytellers.
STORYHIVE Alum, Joy Haskell
In 2018, B.C. Indigenous screenwriter, director and producer, Joy Haskell, was selected for STORYHIVE's first Indigenous Storyteller Edition, and created her first short film, Hey Cuzzin.
In the opening to Hey Cuzzin, a montage of photos— snapshots of a family of Indigenous cousins depicted in life experiences—flash across the screen, the upbeat score of the same name, written and sung by Canadian, singer-songwriter Cheryl Bear, from the Bear Clan in Nadleh Whut'en First Nation, sets the tone for the comedy short.
"Hey Cuzzin is a look at the lives of First Nations' cousins on the reservation and in the city, and the cultural connection and closeness they share with one another," Haskell explains. "It's a window into the comedic interactions and antics among them."
Haskell's story exemplifies the types of projects STORYHIVE aims to support – an Indigenous storyteller sharing unique narratives about their community for their community.
"It was really important to be given a platform for my voice," says Haskell. "STORYHIVE gave me more than I could have expected in supporting and championing my project. As an Indigenous person and a woman, it's really hard to break into film and TV. So, I wouldn't have been able to do that if STORYHIVE didn't give me the opportunity."
STORYHIVE programs
STORYHIVE offers a variety of opportunities for community members to create their dream project. From short documentaries, to livestreams and episodic series, we have a program for all aspiring content creators. The best part about our programs is that no experience is required to participate.
Signature Programs:

SH EDITIONS
Your Story, Your Narrative.
Content made by new and emerging content creators. Production funding is provided for short form documentaries along with training, mentorship and distribution support. Additionally, focused programs such as Black Creators and Indigenous Storyteller Edition, offer underrepresented communities more opportunity to share their stories on screen.

SH VOICES
Your Passion, Your Community.
User generated episodic programming that is created by the community, for the community. We provide production funding, training through customized virtual info sessions, access to a community of creators and distribution support.

SH SUMMER CREW
Your City, Your Coverage.
An intensive summer program in which crews (teams of two) receive microgrants, equipment and support to gain interview skills and real world experience with livestreaming and video production to showcase hyperlocal stories.
Partner programs:

SH COMMUNITY STORIES
In partnership with VoVo Productions, this program offers equipment, free training and mentorship for Indigenous content creators with little or no experience to create their own locally reflective content.

SH YOUTH COMMUNITY STORIES
In partnership with Reel Youth, a number of online and in person programs offer mentorship and support for young people (ages 14-24) to explore their passion for on-screen creative expression.
Discover projects from Vancouver
Local Heroes Documentary Edition: PURPLE TIGER: RACING OUTSIDE THE BOX, Produced by Joanna Wong
In a world that only sees two genders, the world's first non-binary professional triathlete Rach McBride struggles with coming out in the sports world. Can Rach's groundbreaking journey change the game for people of all genders?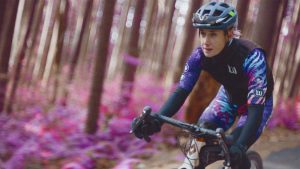 Voices 1.0: YVR Funny, Produced by Jackie Hoffart
YVR Funny celebrates eight of Vancouver's most dazzling up-and coming comedians. Each episode contains one comedian's short stand-up set performed in front of an adoring crowd and their up close-and-personal interview.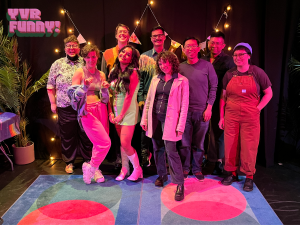 Watch Now
Explore STORYHIVE content for free on TELUS Optik TV Channel 707, Stream+ and on the STORYHIVE YouTube page.
To learn more about upcoming STORYHIVE programs and opportunities, visit STORYHIVE.com