Technology Alberta is an industry-business association that supports the growth of Alberta's tech sector, by building community. With an entrepreneur-led approach, we coordinate efforts and collaborate with key stakeholders – so that together, we deliver greater value for all of Alberta's advanced technology growth companies.
As a province-wide organization, our members are tech entrepreneurs and business leaders – and our board has strong representation from both Edmonton and Calgary. Technology Alberta is dedicated to our mission of building community to deliver value that generates growth for all of Alberta's innovative companies – in every corner of the province. Working together with experienced entrepreneurs, provincial stakeholders, frameworks, post-secondary institutions, strong communication channels and a community-minded spirit – with insights from leading thought-leaders, we strive to connect the support available in the major cities to the rural communities through our entrepreneur led, networked programs and collaborations. From Grande Prairie to Medicine Hat, Red Deer to Lloydminster – working with Alberta innovation ecosystem partners, Technology Alberta is committed to support Alberta's innovative companies, teams, and regions grow and reach their potential.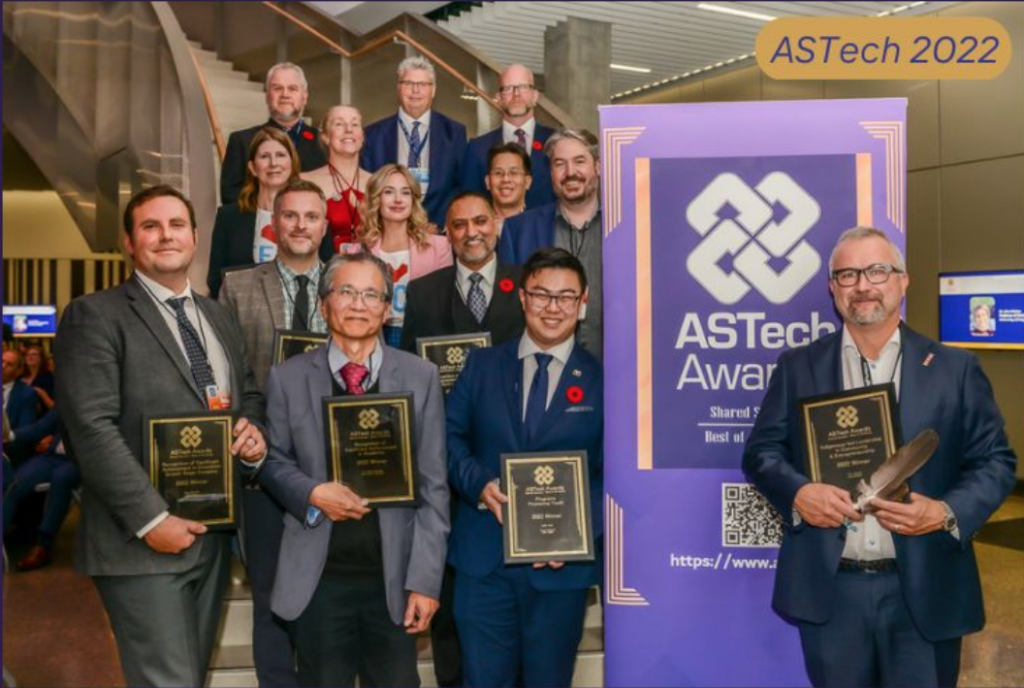 FIRST Jobs Program – First Industry Research Technology company Jobs Program
Technology Alberta actively supports the growth of Alberta's technology SMEs (Small-to-Medium-sized Enterprises) through our FIRST Jobs talent program – which bridges the gap between academia and small companies and makes the hiring process accessible. This initiative began as a result of the challenges created by the COVID pandemic – where there was a need to support unemployed Albertan students and young professionals, and an opportunity to uplift the tech SMEs who were looking to hire. Technology Alberta was provided pilot support funding from PrairiesCan and then the Government of Alberta, so that over Christmas of 2021 – 50 tech SMEs were able to hire 50 aspiring students from across the province through the FIRST Jobs Program. With the success of that 'first' cohort, additional government funding was secured – and the program was one of several supported by Advanced Education to offer a WIL (Work Integrated-Learning) pilot program over 3 years. Technology Alberta has been able to support and connect 100's of companies and students a year – thanks to combined provincial and federal funding, and province-wide community and post-secondary support.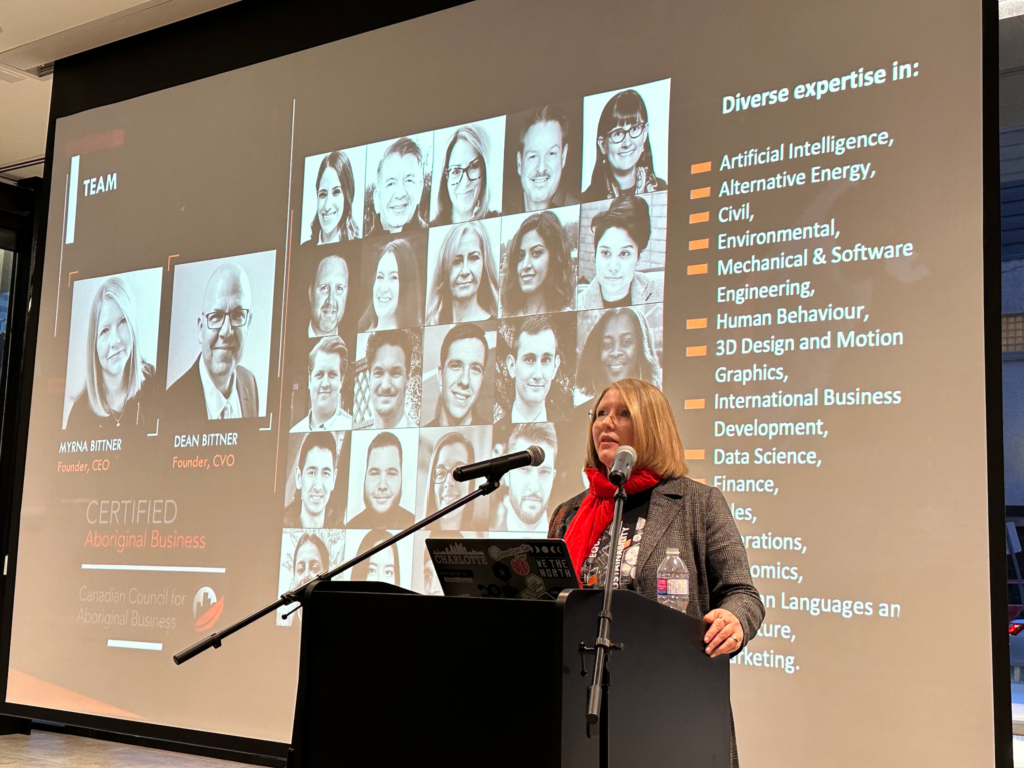 34th Annual ASTech Awards – Alberta Science Technology and Leadership Awards
The Alberta Science and Technology (ASTech) Awards has had a proud 3-decade tradition of bringing Government, Industry, Academia and Entrepreneurs together to honour the outstanding achievements of Alberta's top researchers and innovative companies – through recognition provided at a gala Academy Awards-style annual event. Over 600 innovators had been honoured over the years – and in 2022 there was need for a new champion to take on these awards. Technology Alberta agreed to be the lead organizer – and together with an Advisory board of industry leaders which included Alberta Innovates, Emissions Reduction Alberta (ERA), and more – community across the province was rallied to recognize the outstanding and innovative work that was being done by local companies, communities, and post-secondaries. The result was a sold-out 33rd Annual ASTech Awards event held in Edmonton – with the number of province-wide nominations breaking all previous records.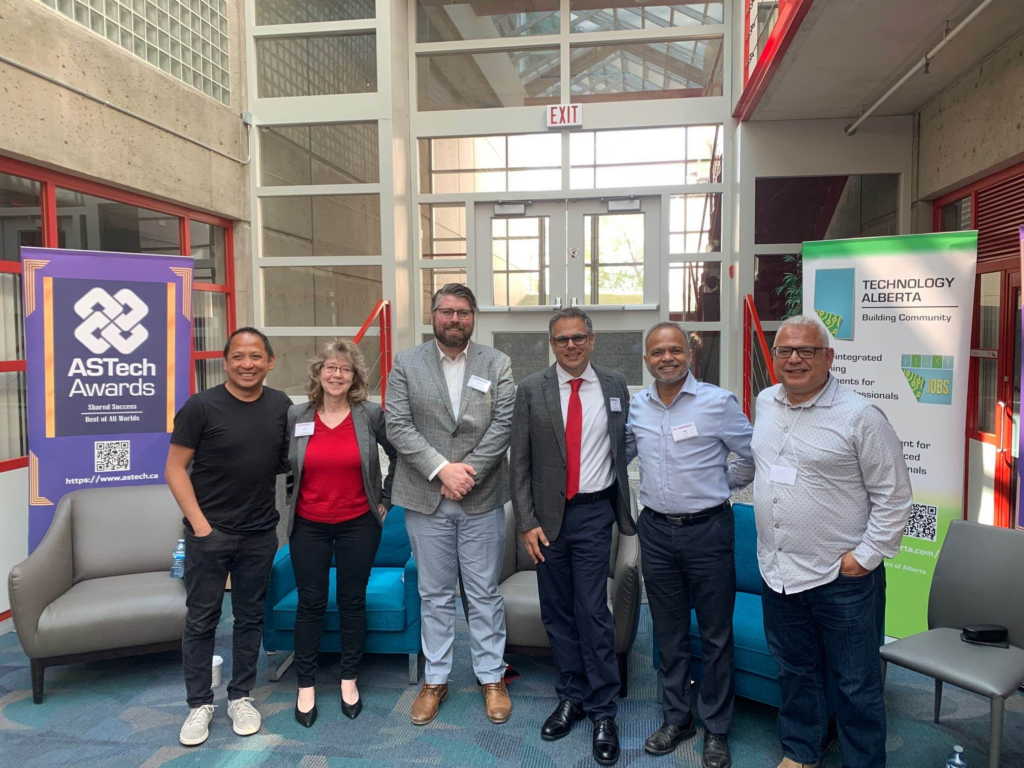 The new award categories in 2022 that added to the excitement, included Alberta areas of strength such as: AI/ ML Advancement, indigenous contributions to knowledge, community-building inclusivity programs, and regional innovation – in addition to traditional categories such as outstanding achievement in digital innovation, healthcare, energy, and environment. As the ASTech Awards Gala traditionally alternates host-cities, Calgary looks forward to hosting the 2023 event – and adding 2 new categories to this year's celebration: Aerospace, and Hydrogen and Alternative Energies.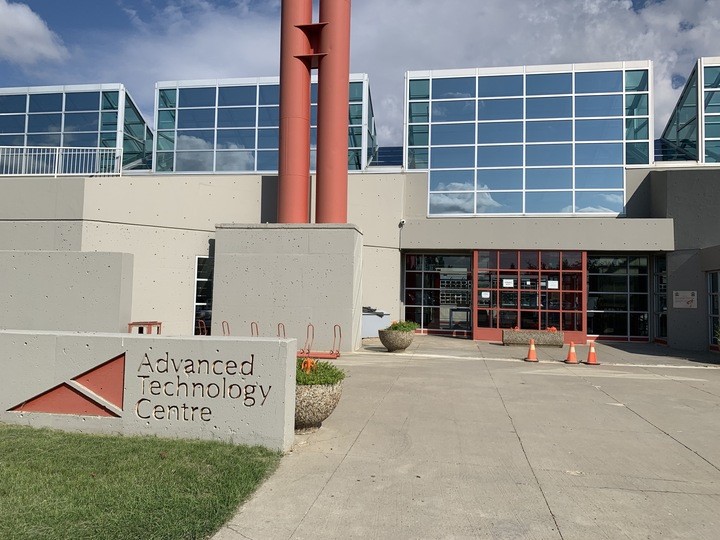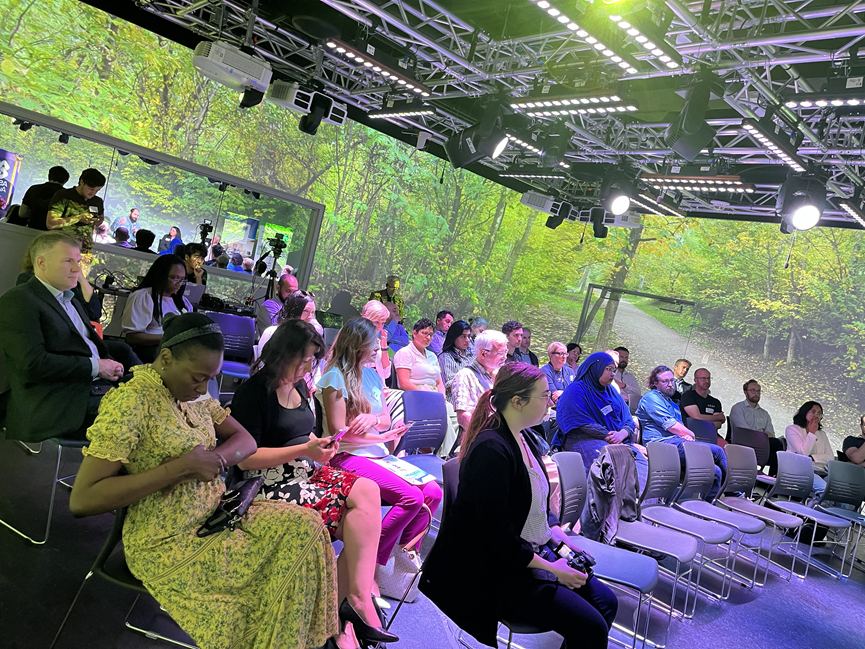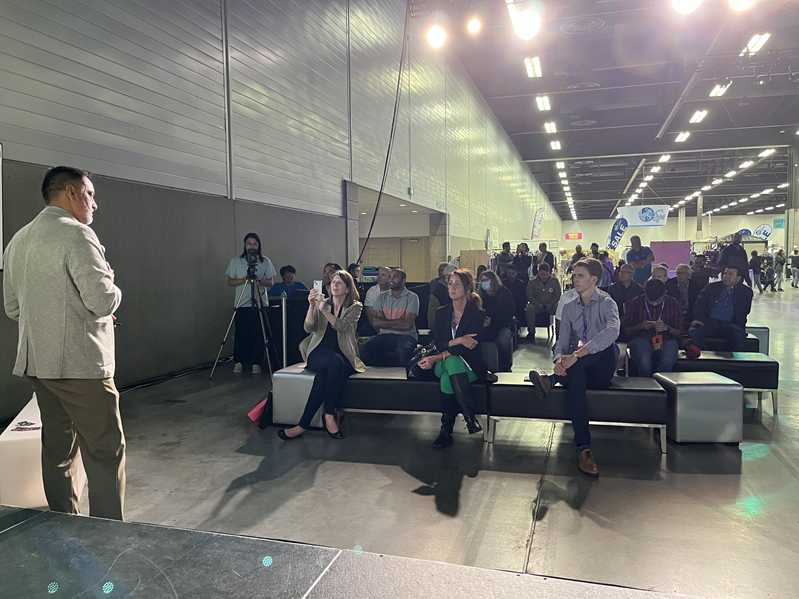 Monthly Entrepreneur-led ICE – Innovation Community Events
Committed to building community and increasing the visibility of Alberta's entrepreneurs – Technology Alberta launched monthly hybrid Innovation Community Events (ICE) throughout 2023. These events give entrepreneurs the stage, and allows them to connect with each other as well as potential customers, partners, funders, service providers- and future hires. The monthly ICE sessions have helped encourage in-person community building, filling facilities and was welcomed by so many – after the long-remote COVID-related work period experienced by all.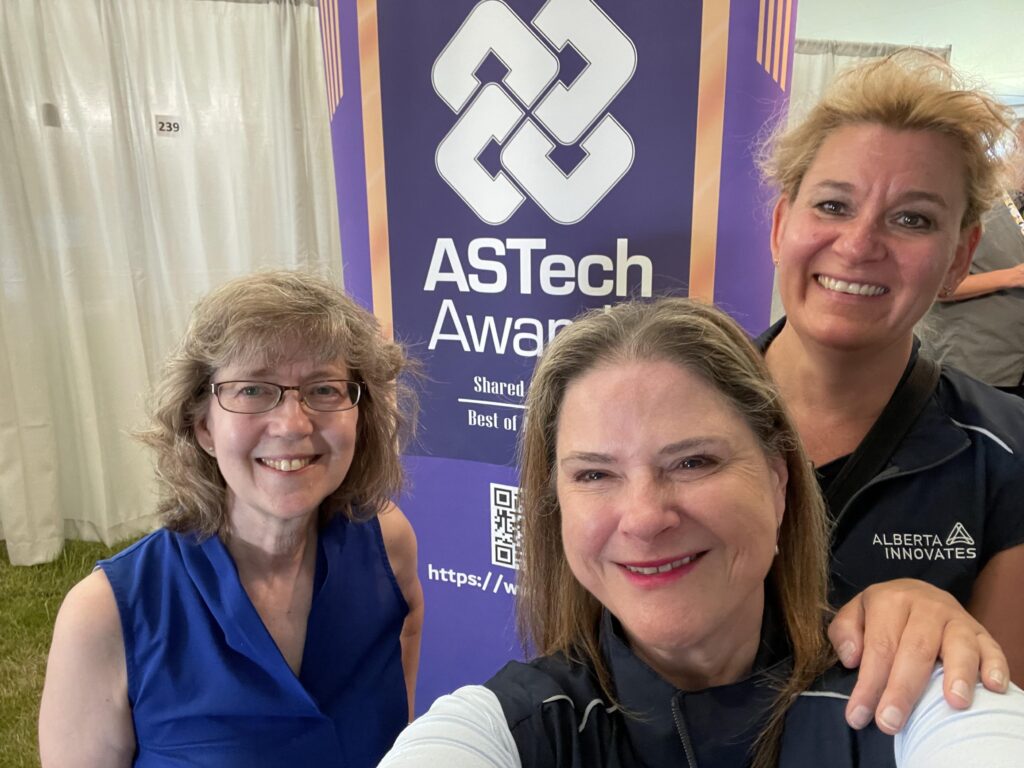 The monthly ICE Sessions have ranged from:
ASTech-Award-winning companies like RunwithIT – who build digital twins of cities (including Edmonton) to visualize future scenarios for planning purposes
Pan-provincial drone conference watch-parties (led by Medicine Hat)
Edmonton Research Park-Waterloo innovation best practice panels
Tours of Advanced Medical Simulation Centres at NAIT
amii (Alberta Machine Intelligence Institute) sister-events for their incredible Upper Bound Conference
To the most recent Olds College of Agriculture and Technology's AgSmart Conference Innovation Panel focused on "Growing Innovators"
Alberta's tech companies are the driving force behind all our work at Technology Alberta. We uplift entrepreneurs, who in turn inspire and mentor the next generation of Alberta talent. From big-city mixers to smalltown fairs – Technology Alberta recognizes that innovation is important to every corner of this province, and we are part of the province-wide network of supporters that are committed to making an impact, and helping all reach their potential.