When Renee Matsalla and Christa Hill first met, they were on the team that would scale a Calgary-based tech startup to global heights.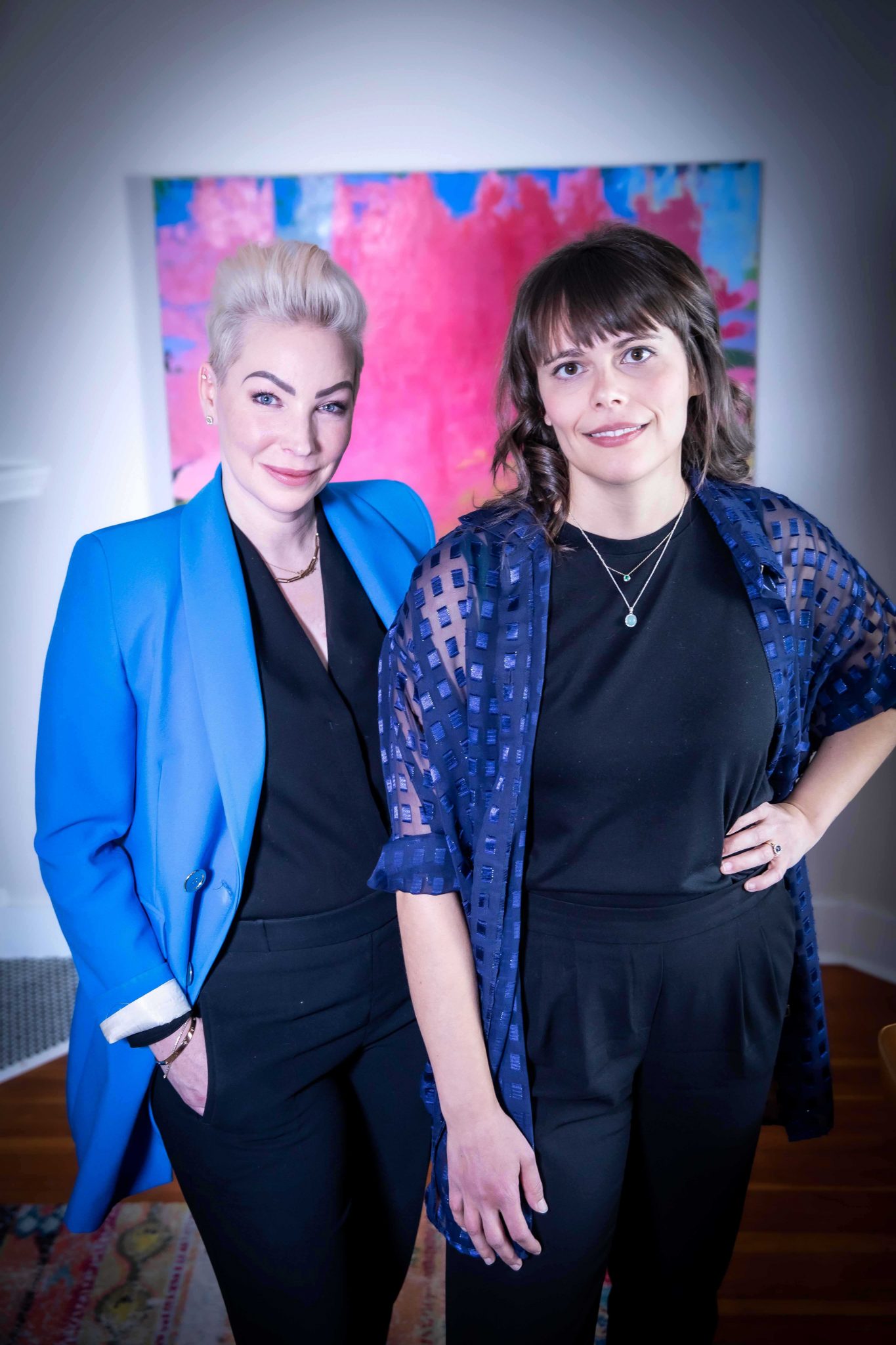 The two women formed an immediate connection through their passion for Product Management and problem-solving, yet in those early days on the team of Benevity — a now $1.1B unicorn — they had no idea how far their career journeys would take them.
It was disruption at first sight — Christa and Renee were destined to cofound something beautiful together — they just needed to articulate what their own startup would be.
Before forming Tacit Edge in 2021, the two corporate veterans spent several years fine-tuning their skills with global companies, including visioning and launching software products through Benevity that power employee giving programs for companies such as Apple, Google, and Microsoft. Christa has also held senior positions with companies from Getty Images to Morgan Stanley At Work, while Renee honed her craft in product marketing at Berlin-based Fyber.
While the Tacit Edge co-founders can now celebrate successful career journeys with some of the world's top organizations, the road to senior positions and line of sight into the field was often challenging.
Statistics from Zippia's The Business Product Management statistics (2022) show that the gender ratio in the field is historically dominated by 64.1 per cent males to that of 35.9 per cent female. While more than 70 per cent of those are identified as white.
These stats come as no surprise to Christa or Renee.
"There's always been a lot of ambiguity around how to get into Product Management as a field. You had to know someone or fit a certain profile," says Christa, PMC-III, PdM-C and ICF member. "I didn't fit that profile when I was breaking into the field. It was and is an ambiguous and often gatekept career path. I knew I could do something to change that for the next generation of would-be amazing Product Managers who don't fit the mould."
Determined to change the scenario for those eager to enter the field, the drive to disrupt and transform Product Management for the better is what fuels Christa and Renee. Tacit Edge formed to spark a movement, and create a hub for Product Management coaching, education, and standardized equitable certification.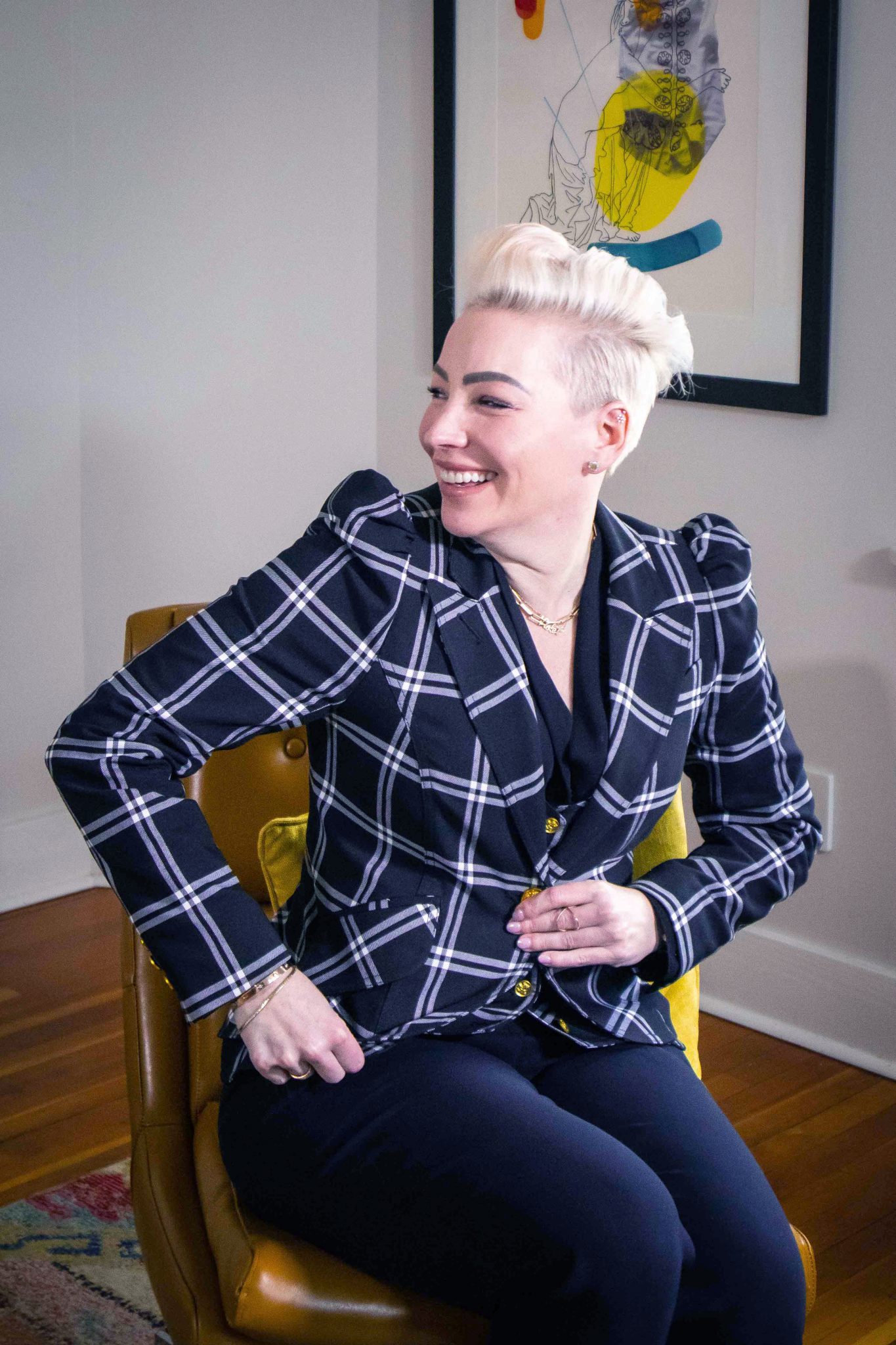 TACIT EDGE, BUILD FOR INDIVIDUALS, COMPANIES AND POST-SECONDARY
Tacit Edge is part Edtech, mixed with personalized coaching, world-class experience and most importantly, a whole lot of passionate dedication to supporting the next generation of Product Managers who will change the world for the better, and companies who need the best teams possible.
"Companies don't have a trusted standard source of Product Managers to draw from, and students struggle to find a high-quality place for low-risk hands-on learning. These are the two sides of the problem we seek to solve," Renee says.
"We saw that there was no clear pathway into Product Management. Many just fall into it, and it's not accessible for everyone. How can we recruit the best teams if we haven't even opened up the playing field yet? Product Management is a career that has very few opportunities to gain post-secondary education unless you're already hired at a company and rise through the ranks or participate in online theory-only education. It's often trained in-house, yet businesses regionally and globally need diverse Product Managers."
The core of Product Management is identifying customer needs and business objectives while overcoming challenges and innovating. Product Management is the business process of planning, developing, launching, and managing a product or service. It includes the entire lifecycle of a product, from ideation and development to 'go to market.' It's a field that bridges the gap between technology innovation and business strategy.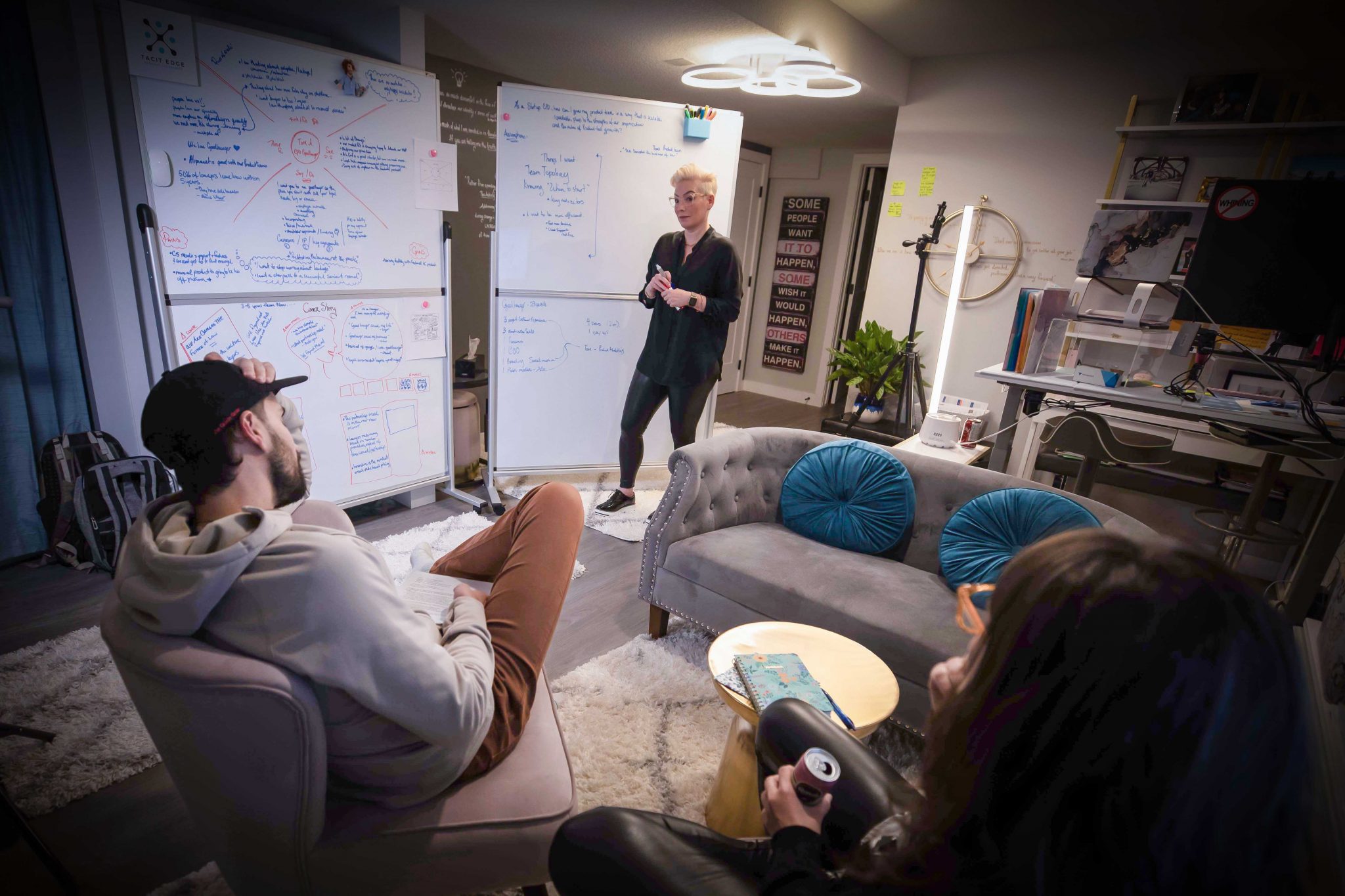 PROOF IN PRACTICE
In 2021, a major milestone was reached when the Tacit Edge team successfully launched The Applied Product Management Program, one of the only accessible and equitable Product Management education programs available globally (through SAIT and in-part funded by Alberta Innovates).
The courses are a combination of online learning, coaching and group facilitation that can be designed for post-secondary institutions and private companies, making an impact for individuals and industry by helping to attract, train and retain qualified Product Managers. This skill set is needed not only in technology companies but all industries.
As of January 2023, their students showed a 73% hire rate of graduates into Product Management and related roles. Of these, 56% are women and 72% identify as visible minorities. This cohort of graduates (upwards of 90 students) were snapped up by prominent Alberta-based, Canadian and global companies, such as Attabotics, Benevity, Microsoft, Deloitte Digital, the Government of Canada, TELUS, Shopify, ATCO, Virtual Gurus and more.
"Under-represented groups, newcomers to Canada and those who have faced adversity often make the best Product Managers we can imagine. These individuals thrive in ambiguity and have already overcome challenging situations unique to their lives, navigating the complexity of starting a new life in a new country," Hill says, adding that this is the cornerstone of the field.
"Product Managers are wired and passionate about solving business, user and technical problems with innovative, outside-of-the-box thinking born from empowered teams. Who better to take on these emerging roles than the very populations who have faced adversity, ambiguity, and actively solve complex problems daily."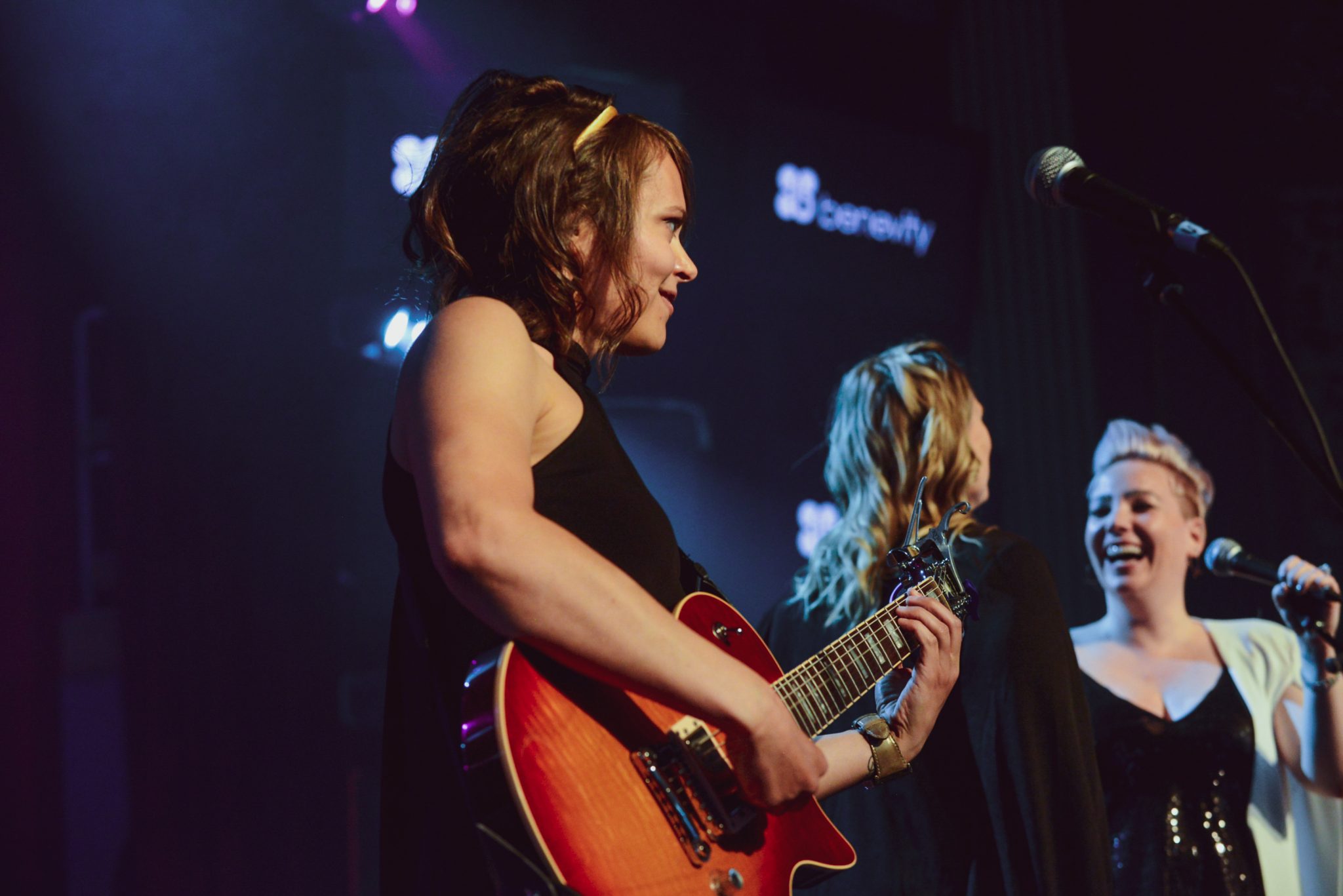 IMPACT ON INDIVIDUALS AND BUSINESSES
For students who have graduated from some of the above companies, such as Kelly Medeiros (Microsoft), the mentorship and coaching they receive from the program and Christa and Renee have helped set a foundation for them to enter the industry with confidence.
"Their hands-on approach gave me actual experience in creating a technical product from inception to delivery. I still refer to my course notes and materials when I'm faced with uncertainty in my current role," says Kelly Medeiros, Program Manager, Microsoft. "I am constantly sharing their teachings with my peers and colleagues to improve our processes and products."
Calgary-based Goodlawyer who have taken part in the programming and worked with students from the first cohorts are also blown away by results.
"I got to propose a real world UX problem from Goodlawyer and I had three talented and mature students work on it for six weeks. They conducted interviews, designed, and executed surveys, led ideation sessions, designed wireframes, leading to a functional prototype and effectively communicated their insights. All in six weeks on evenings and weekends," Tom Alvarez, Chief Product Officer/Co-Founder, Goodlawyer.
Tacit Edge has plans to scale the Product Management programming for industry and post-secondary partners in the coming year. There are online courses available as well, more info at TacitEdge.ca.