Suite Genius evolved out of a desire to create a fresh and creative place to work closer to home and avoid the often stressful commute to the downtown core. We are your neighbourhood coworking space for entrepreneurs and freelancers looking for increased productivity, collaboration and a sense of community. Our locations are in the heart of their respective neighbourhoods, Kitsilano and Mt. Pleasant in Vancouver, and are close to major transit routes. Both offer convenient alternatives to a commute downtown if one of our hoods also happens to be yours too!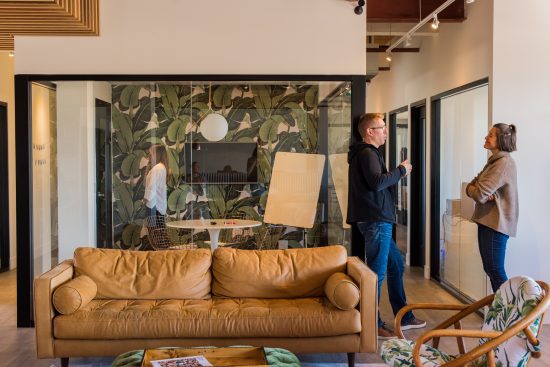 What we offer
We provide all the amenities for a productive and comfortable workday including meeting rooms, kitchen (coffee!!), lounges, printers, and high-speed internet so that you can focus on getting work done, and more of it. We strive to foster a community where our members have opportunities to collaborate, network and support each other. A community where we learn and grow from each other, celebrate our individual and collective successes and have some fun along the way. Our weekly happy hours have been a tradition since we opened and are the greatest community builders!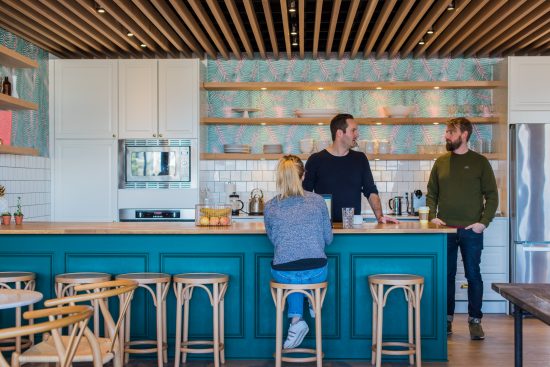 Membership
Our memberships are flexible, ranging from part-time hot-desking memberships to private office spaces for up to 8 people. This attracts a wide range of people, all working in different industries on unique projects. With so many talented members, you can often find what or who you're looking for over a casual chat while making a coffee in the kitchen! Members also have the ability to work from either location which leads to even more collaboration amongst the community.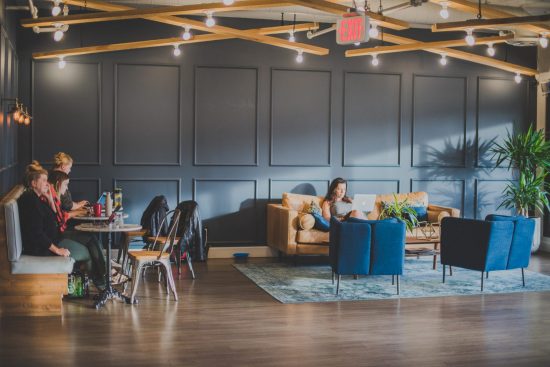 Event Space
In addition to our coworking space, Suite Genius also offers a private event space for corporate events, meetings, team workshops or retreats.
The space is centrally located just off Cambie Street in Mt. Pleasant, self-contained, offering modern design with a full kitchen, lounge area and patio. Clients can make this space their own with flexible tables and seating and all the equipment needed for professional presentations, training and workshops.