Introduction
SmartRent is an enterprise home automation company developing software and hardware to help owners, property managers and renters in multifamily communities. We provide property owners and managers a platform to better monitor and protect their assets, and create operating efficiencies all while driving ancillary revenue. Residents use our mobile app to enjoy the benefits of controlling their devices from anywhere in the world.
Launched in 2017
Company size: 75 and growing!
Headquartered in Scottsdale, AZ
Installations in 16 states and Canada
Unit installations: 30,000+
Community installations: 85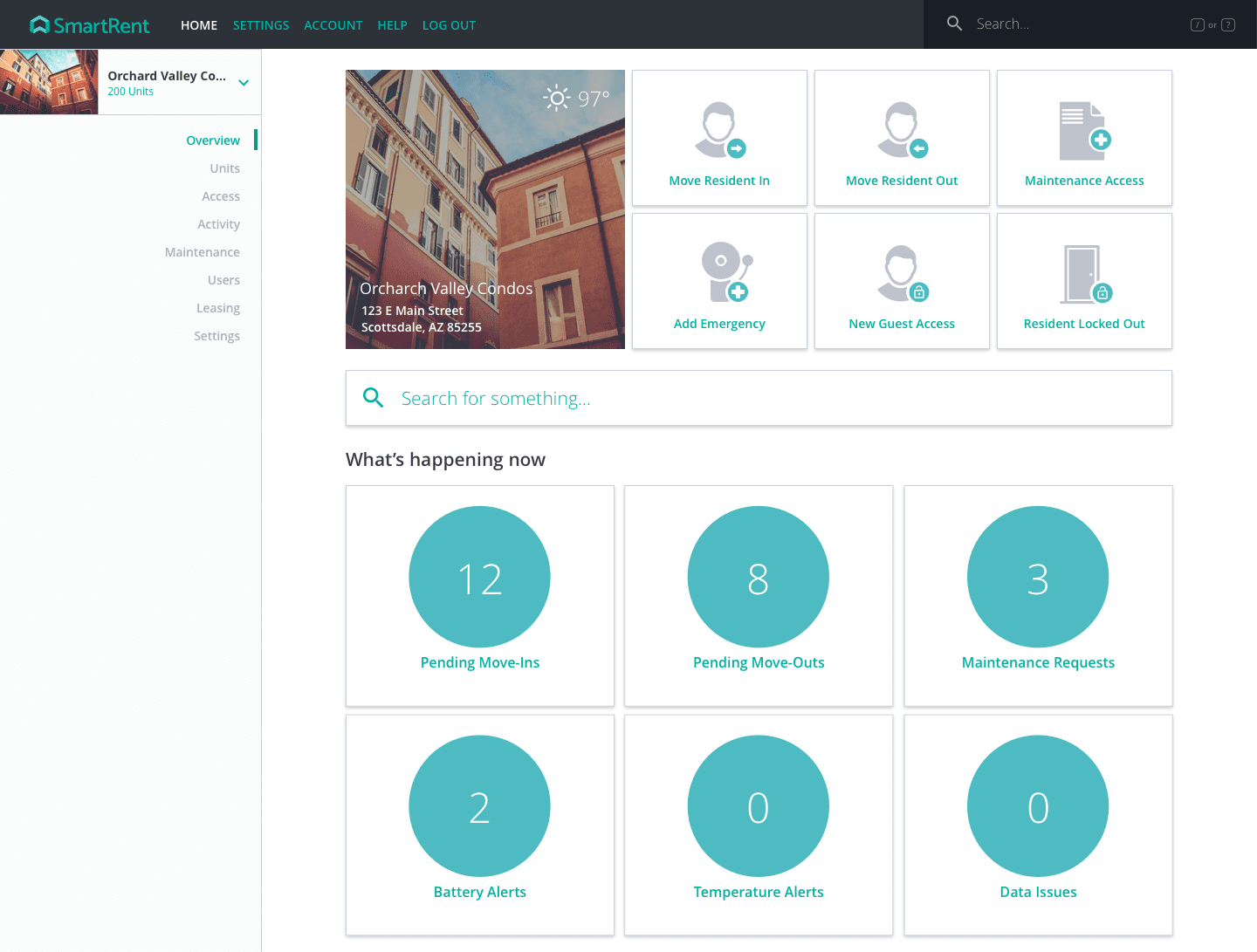 Innovation Story
The leadership team at SmartRent has spent their careers in real estate in one fashion or another. We've developed property management software and/or leased, serviced and managed properties and portfolios, so we were keenly aware that there was a RentTech void within the property management industry.
With popularity growing in voice-activated systems, smart thermostats and other home automation devices, multifamily communities lacked a way to appeal to renters that demanded smart device connectivity in their homes. They needed a solution that combined an enterprise and consumer approach, but most IoT platforms and products found this to be too complex to properly implement.
That's where SmartRent saw an opportunity.
Prior to launching in the multifamily apartment space, we built a home automation platform for single-family rentals. From 2014-16, we successfully launched in 25,000 homes spanning 15 different states. We were able to test the performance of many different smart door locks, thermostats, lighting, and sensors as well as tweak and perfect the platform to properly handle the concept of dual ownership; where a resident directly controls the smart devices within their home, but the property manager can monitor system health and administer access credentials.
After three years of iteration and product innovation, we re-launched our platform in early 2017 with a heightened focus on multifamily communities. As of early 2019, SmartRent has installed over 30,000 units in 85 different communities across the US and is looking to expand into over 100,000 units by the end of the year. In order to be disruptive in the multifamily rental market, properties need to be innovative and offer residents something different. We are revolutionizing the way rental properties manage their assets and market to their residents. In the past, this has been accomplished by offering varying levels of amenities or luxury upgrades. With technology trends focusing on saving consumers money through connectivity and automation, SmartRent makes it easy for multifamily communities to offer their residents these benefits that previously only applied to single-family homeowners.
Residents enjoy the advantage of having smart devices in their rental home with full control over them, while property managers and owners have peace of mind in knowing their assets are protected and are notified of issues (like a leak) before they become a catastrophic, costly event.
Our platform has also solved a lot of problems property managers face today. Properties no longer have to worry about using (or losing) physical keys and instead have the ability to assign digital access codes for things like maintenance work orders, vendor access, prospective resident self showings and more. They can remotely control the temperature in vacant units so money is not wasted on heating or cooling a unit with no one in it. They can market their communities as smart homes to attract more residents. Moving a resident in or out is done with the click of a button, and resident information is automatically synced from property management software. Simply put, our platform saves time and money.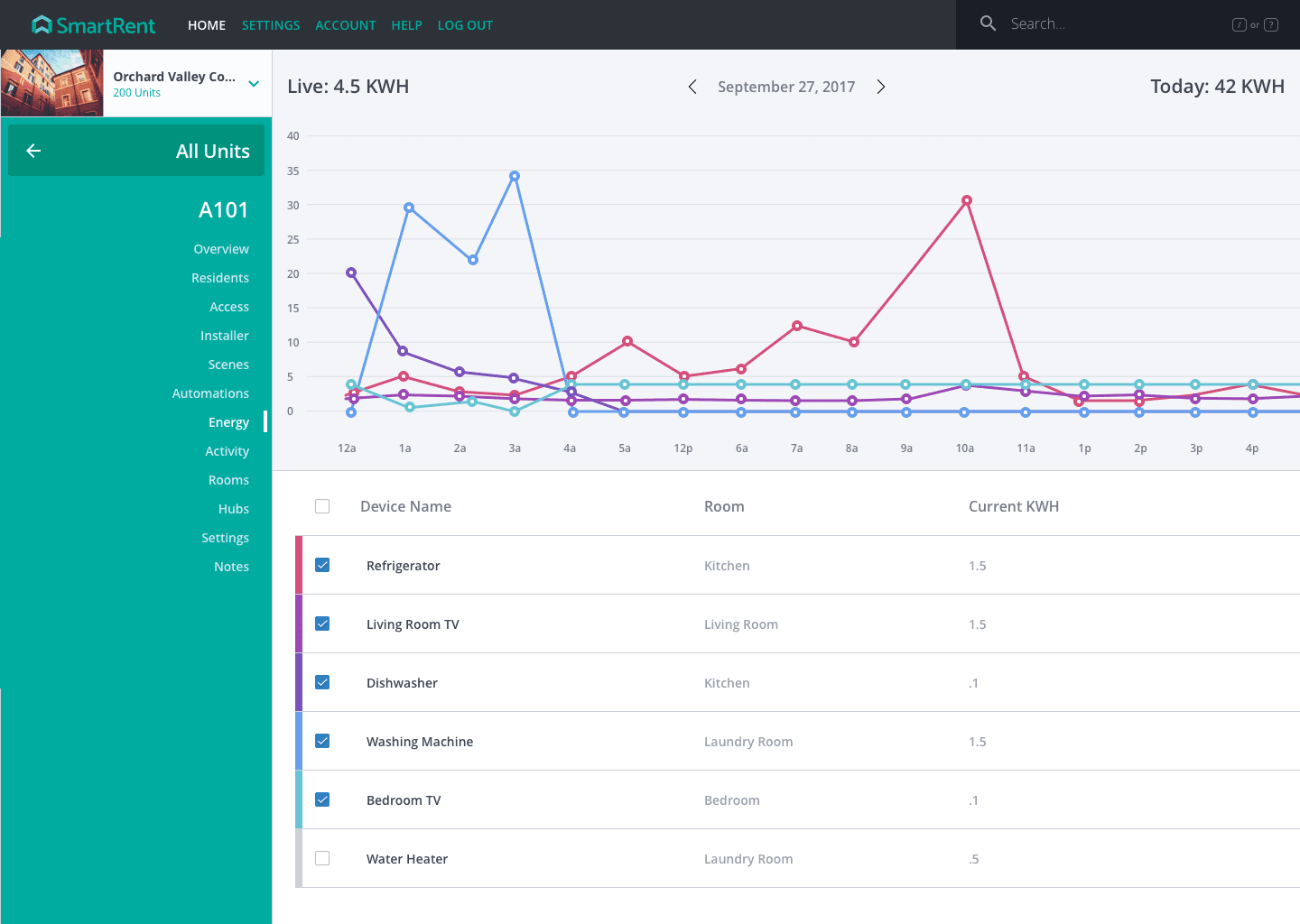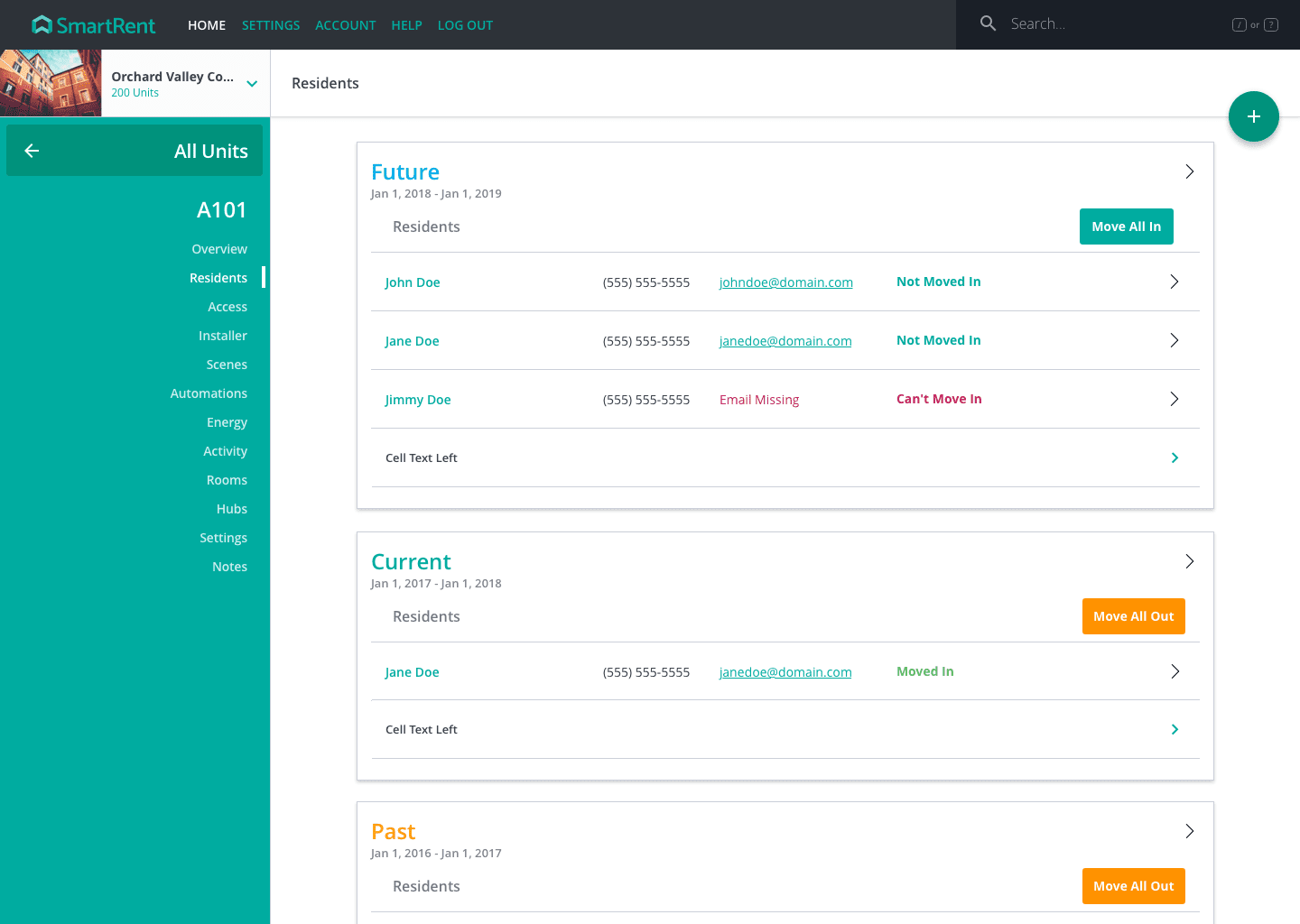 Why Phoenix?
We think of ourselves as real estate professionals first and technologists second and to that end, there is no better epicenter for commercial real estate than the great Phoenix valley. We've learned Phoenix is one of the top markets for quality software and hardware engineers, and while it doesn't get as much buzz as other markets, we would put the Phoenix engineering talent up against anyone! Finally, the cost of living creates the perfect harmony allowing us to recruit and retain top-caliber talent at significantly less cost than other markets.
Advice & Best Practices
We'll keep this simple and straight to the point.
1. Stay positive.
2. Culture is everything.
3. Success won't happen overnight.