With plans of building one of the most sustainable communities designed with entrepreneurs in mind, the San Felasco Tech City has begun to flourish as one of the top spots for companies to grow. You hear a lot about the live-work-play concept, but never before have there been so many connecting characteristics that combine a robust community of entrepreneur's with so many of the enjoyable aspects of being close to nature.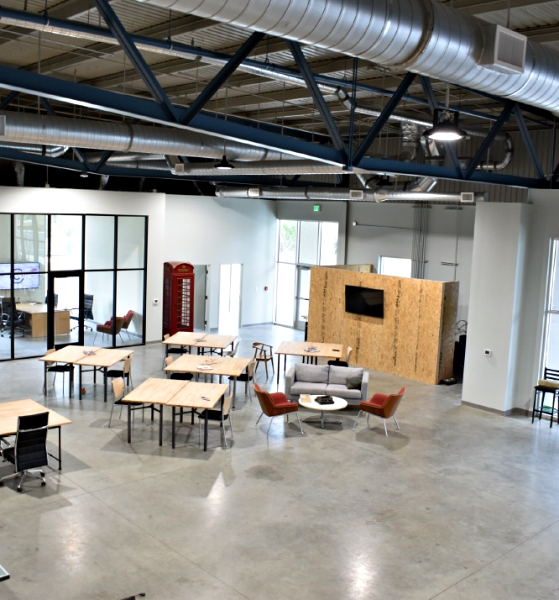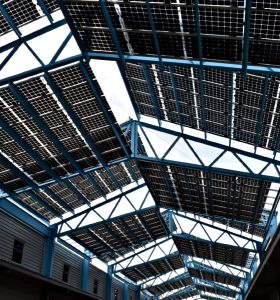 San Felasco Tech City will combine 270,000 square feet of tech space, drive-thru cafe, preschool for 75 children, a fire station, 252 homes, a community clubhouse, walking and jogging trails, over 500 on-campus bicycles, a community center, public art, basketball and tennis courts, and so much more.
All of these amenities are adjacent to the 7,200-acre natural preserve, known throughout the world to cycling enthusiasts; as the San Felasco Hammock. The Hammock boasts over 30 miles of bike trails and many more miles for horseback riding. The Hammock is scheduled to get a new public access point next to the San Felasco Tech City once a pedestrian flyover is completed.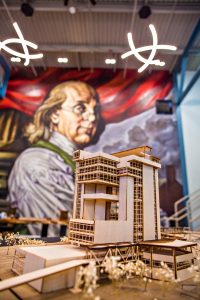 Unparalleled Sustainable Living.
The project was created by co-founders Mitch Glaser, CEO of Emory Group Companies, and Rich Blaser, CEO of Infinite Energy. Inspired by the entrepreneurial spirit of Alachua county that motivated them both, the two sought to build a community of collaboration unlike any other, cultivating an ecosystem of entrepreneurship and environmental responsibility. Combined with five first-of-their-kind solar trees and the world's largest array of bifacial solar, Tech City is sustainable like none other.
In addition to office space, Tech City will offer a range of single-family, modern homes that will each come with a bike for all residents to promote healthy living. Residents will additionally have access to a pool and 30 miles of trails. Our onsite preschool for children 6 weeks to 5 years will provide professionals with young families quality educational care right where they work and live.
Tech City is working to develop a multi-use, 200-foot tower, which would house the world's tallest indoor rock-climbing facility, a restaurant, and a banquet center, with the model design pictured below. Other anticipated projects include a coffee shop, gym, bike shop, and brewery to elevate the "play" aspect of Tech City.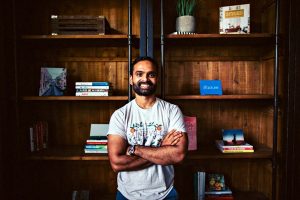 Tech City's First Resident: Fracture
Co-founded in 2009 by CEO and University of Florida graduate, Abhi Lokesh, Fracture is a fast-growing, direct-to-consumer e-commerce company that allows customers to print digital photos directly onto glass. After outgrowing their facility in downtown Gainesville, Fracture now occupies a 30,000 square foot space in Tech City, giving them plenty of room to accommodate their growing team and business. For Lokesh, Tech City's genuine commitment to innovative, sustainable business practices, as well as its collaborative community of entrepreneurship, make it the perfect place for Fracture to continue to grow into the future.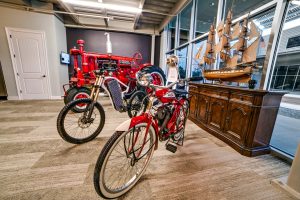 Focusing On Entrepreneurship
Our community celebrates the importance of protecting the environment and uses this core value throughout all stages of development. In addition to the solar trees, buildings are lined with solar panels to help fuel the community. Our other sustainable initiatives include composting and recycling facilities, a community garden, and more. Surrounded by the San Felasco Hammock Preserve, our commitment to the environmental assets offered in Alachua is embedded in our community and our culture.
For more information on the San Felasco Tech City, feel free to contact Mitch Glaeser at 352.538.0072 or visit our website at Sanfelascotechcity.com