According to the National Network to End Domestic Violence's 2021 DV Counts Report, agencies were unable to provide emergency shelter to 1,982 adults and 1,184 children nationwide in just one day. Annualized, that's 723,430 adults and 432,160 children who are left without access to emergency domestic violence shelters each year.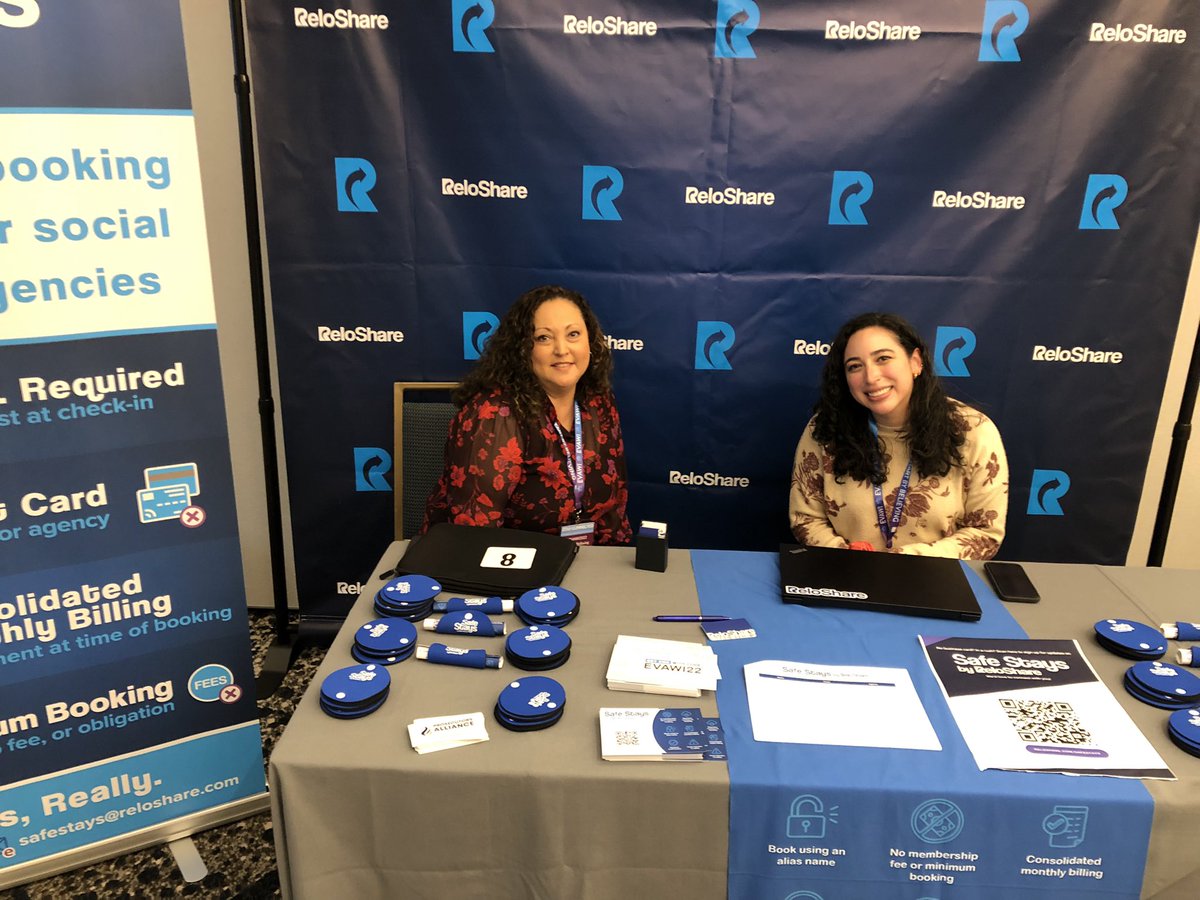 Innumerous survivors are turned away because of shortages in available shelter space, a problem that was only exacerbated by the COVID-19 pandemic. But with Safe Stays, agencies are able to find hotel accommodations within minutes, closing a gap that so many shelters face across the country.
The first of its kind, Safe Stays by Reloshare is a website that enables social services, nonprofits, and governmental agencies to book safe lodging at local hotels under complete anonymity with no added fees. Accommodations can be obtained for crime victims using alias names, without ever having to provide an I.D. or credit card to the hotel, no questions asked. This ensures private, confidential, safe accommodations for those who are often fleeing dangerous situations. Since Safe Stays' launch, they have expanded from victim service agencies to anyone in the social service sector. This includes those working with homeless populations, healthcare, law enforcement, refugee resettlement programs, and many others.
,
"Safe Stays is a unique product that's been built on the expertise of two sectors that don't often collaborate – tech and social services. It's been an amazing opportunity to develop a tool that solves a problem faced by thousands of agencies across the country."
– Paige Allmendinger, Head of Safe Stays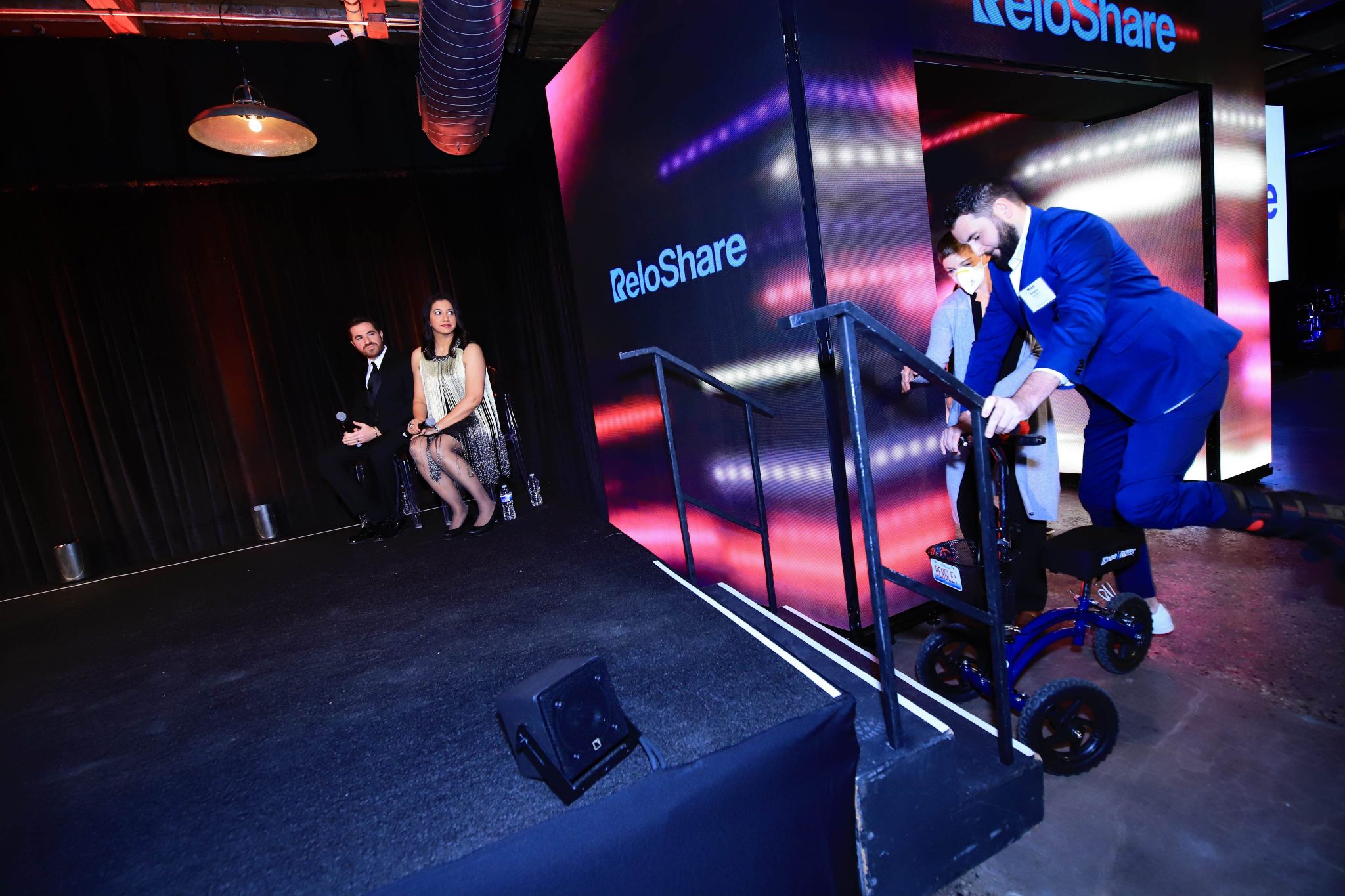 "Thank you ever so much – all of you are so important to a survivor's journey toward safety and healing. Seriously, what would we do without you!"
– Stacy Goodman, Human Services / Domestic Violence Program Manager, Howard Area Community Center, 2021
Reloshare's custom hotel-booking platform has grown rapidly since its development in 2020, its launch in 2021, and its rapid growth today. Here are some of the most recent milestones: Alliances with multiple national hotel brands, aggregating local rooms for emergency bookings through the ReloShare platform. Expansion to the entire continental United States, featuring thousands of hotel locations across the country. Onboarding more than 200 social service and governmental agencies so far, which are using the custom hotel-booking platform to secure lodging for survivors daily. Bookings exceeding 1,400 room nights per month, saving endless administrative hours and costs for social workers and advocates.
"Working on the Safe Stays application provides the rare opportunity to build great software for an even greater cause. It's incredibly rewarding to see how our software is used and who it has positively affected and continues to help." — John Moats, Co-Founder/CTO
The website has grown 30% month-over-month in May alone, and with several awards under their belts in less than a year's existence, the company's projections are very encouraging. Some of the 2022 honors include being named one of Fast Company's Most Innovative Companies – as well as making their World Changing Ideas list; CHPA's Innovation of the Year; and Chicago Innovation's Social Innovator of the Year.
"Safe Stays is the product of creativity and innovation. Our platform successfully addresses the immense social service challenge of finding emergency hotel housing for survivors of domestic violence, human trafficking, sexual assault, and other crimes. We are motivated to continue this lifesaving and life-changing work by innovating on behalf of social service agencies and their clients." — Matt Singley, Co-Founder/CEO
To keep up with the latest news, follow @ReloShare across all major social media channels and visit reloshare.com/safestays to see what's next!