Renaissance is a social audio app for superfans. We've combined the best features from gaming with music to create a new fan experience. Leaderboards, achievements, daily adventures, and exclusive giveaways create an environment where music fans come together and share their love of music. For music labels and artists, Renaissance helps cultivate their fan community, form deeper connections with their top fans, and provide a place where they can host Streaming Parties.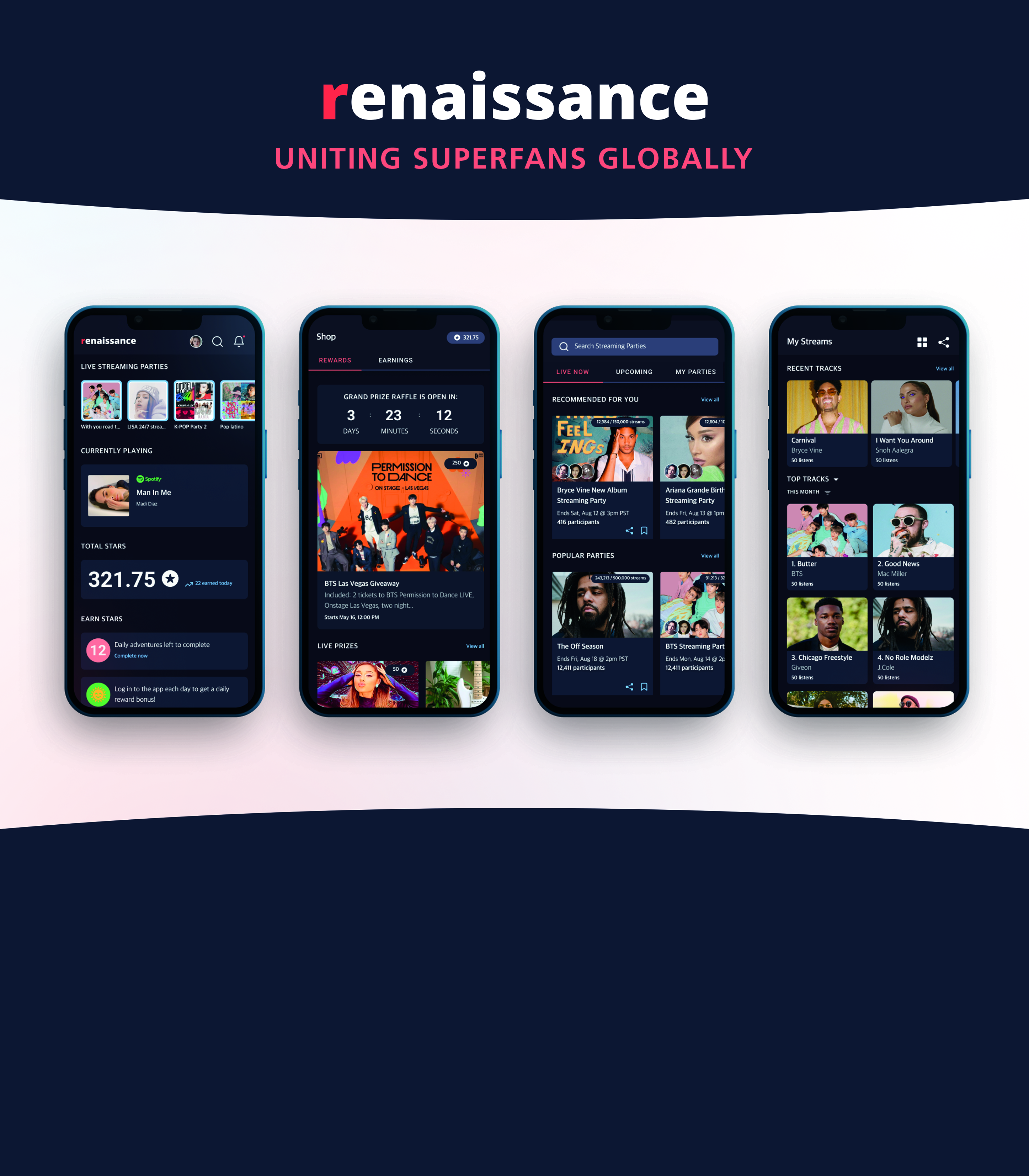 Since 2020, our mission has been to provide superfans with a place to call their own. Music fans are spread across social media and are lost as a number. Renaissance captures and elevates music streaming data to enable fans to show off which artists they love. "We've really taken the time to prioritize the fans first and ensure we build a space they'll love," said co-founder and CEO Arpan Deol. With over 300,000 monthly listeners, Renaissance has quickly grown to become among the top fan platforms in music. While the mobile app has a host of features, the app focuses on Streaming Parties. Any fan can create a party for any artist, album, song or playlist on Spotify, and invite friends to hang out, listen to music, and chat with other superfans. To date, we've had over 140M participants globally across 100,000 Streaming Parties created.
While tens of thousands of new fans install monthly, Renaissance has attracted major music labels to join and host their own Streaming Parties. With A-list artists such as Alicia Keys, DJ Khaled, Louis Tomlinson, Clairo and more connecting and chatting with their fans right on the platform. "Artists are beginning to understand the value of their superfans," said co founder and CRO Kiki Jaspal. Renaissance will soon be the go-to for any artist looking to build the bridge between themselves and their fans, no matter their career stage.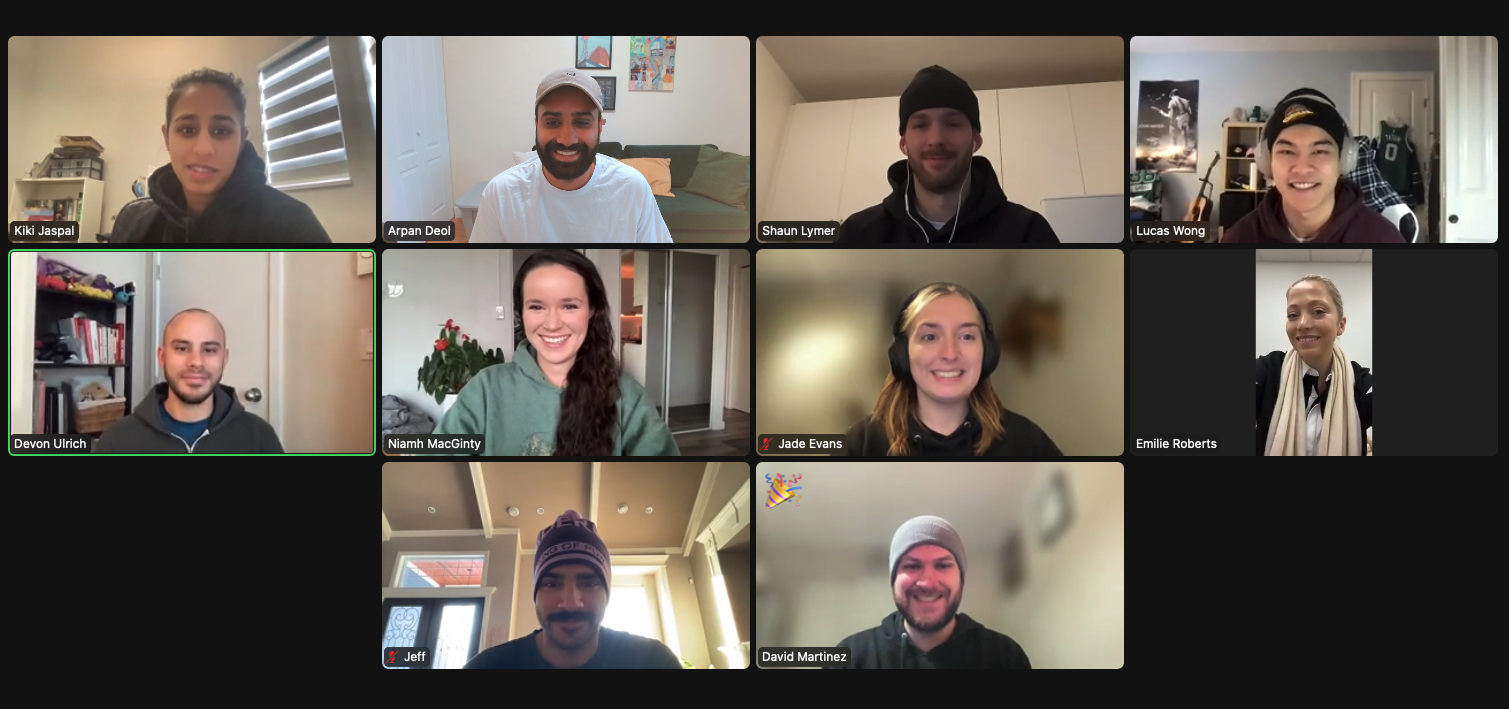 Renaissance has experienced tremendous growth in the past two years. Focused on product-led growth, Renaissance has benefited from strong user referrals and organic traction. All of the features built in-app are inspired by users and go through rigorous internal testing before shipping. "Iterating quickly and understanding user feedback has given us an early advantage. We aren't afraid to listen to our users, see what the data says, and then build. We'd rather build quickly and fail quickly so we can find the next feature that brings our users what they need." said co-founder and COO Devon Ulrich.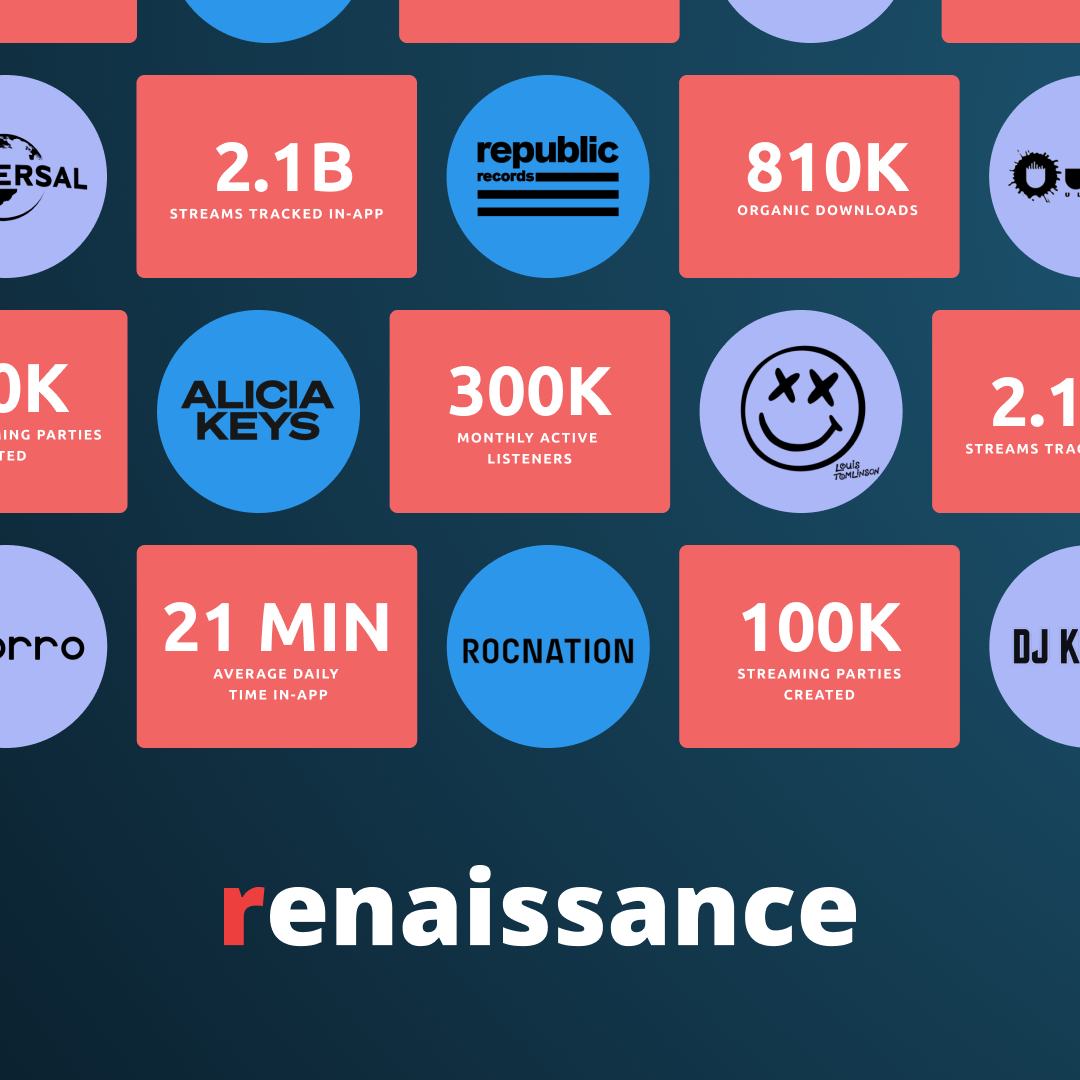 Fan clubs have been the driver behind everything Renaissance does. Understanding the dynamics and having constant contact with clubs ranging from 10,000-3M+ followers has been crucial to our success. These fans need a place to call their digital home, and Renaissance bridges their love of music and need for social connection in one place to provide that home.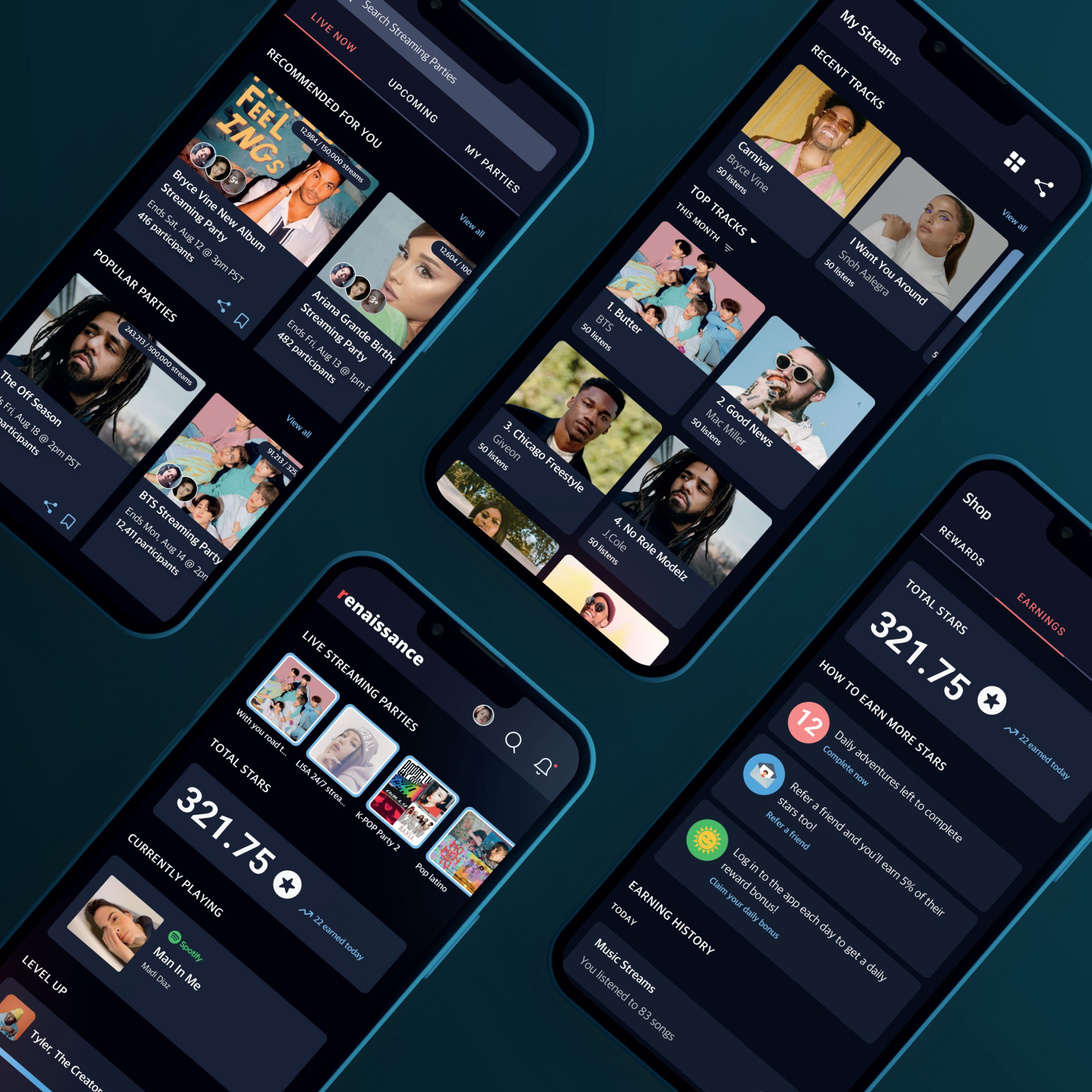 With a highly-engaged user base, the momentum from network effects, and the best team working in music tech, Renaissance is the number one platform for artists and fans in the world.