Yostra Labs Private Limited is a healthcare technology firm that pioneers smart devices for diabetics, aligned to its vision of making healthcare more affordable and sustainable for developing markets, without compromising on effectiveness.
"Our work has a far-reaching impact in the domain of public health."– Founders of Yostra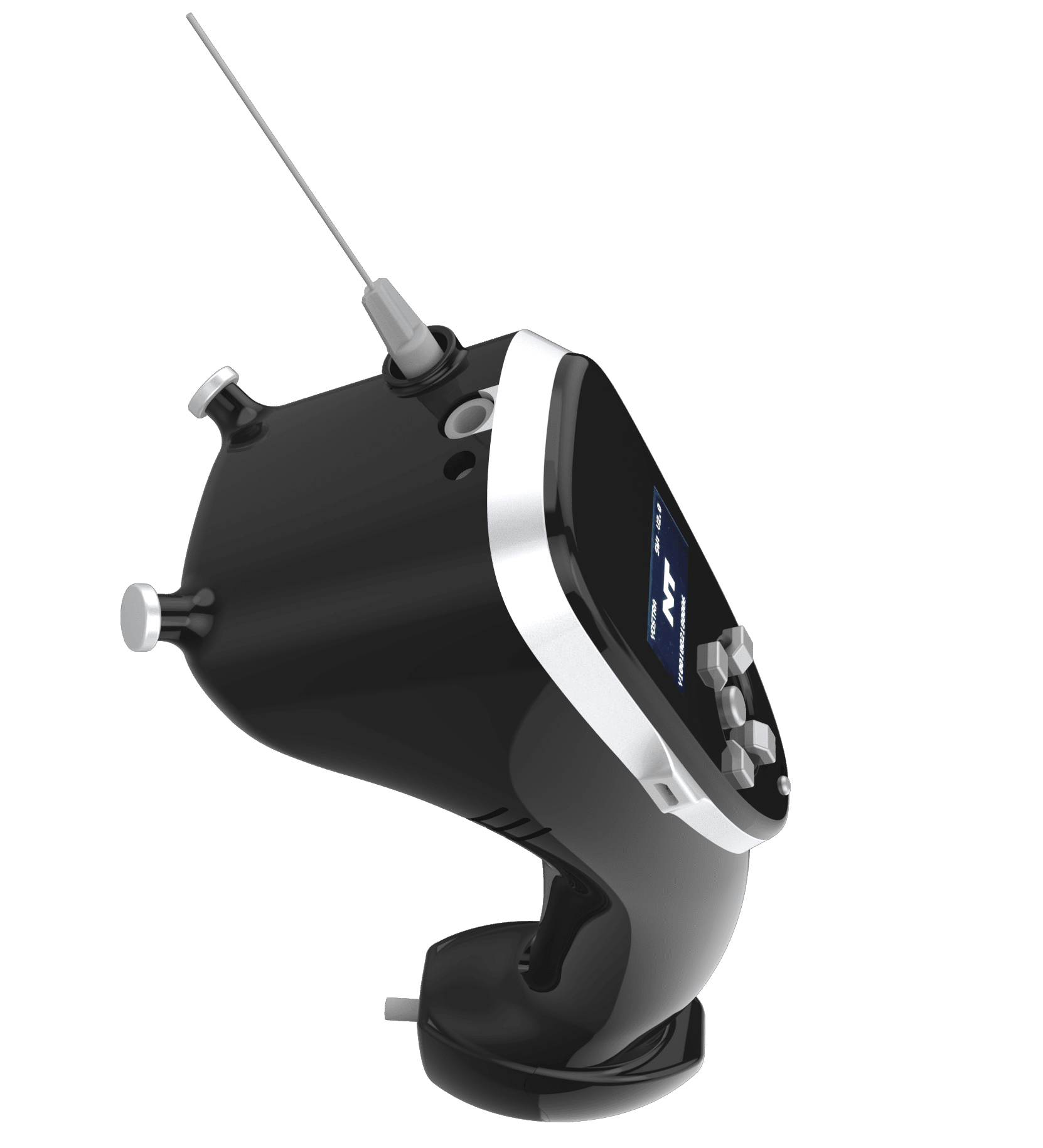 NEURO TOUCH, developed by Yostra, is an affordable and cutting-edge point of care screening device to help in the diagnosis of peripheral neuropathy in patients with diabetes.
The company has been working to leverage technology for enhanced Diabetic Peripheral Neuropathy screening and Diabetic Foot Ulcer treatment, the need of the hour in India which accounted for 72 million cases of diabetes in 2017; this number is estimated to almost double by 2025, to 134 million cases.
Incubated at the Bangalore Bioinnovation Centre, Yostra was founded in 2014 by an interdisciplinary team of clinicians, designers and engineers including Vinayak Nandalike, Ram Mohan Rao, Dr. Maruthy and Dr. Sanjay Sharma. Yostra's trademarked portable foot assessment device, NEURO TOUCH, was developed to help doctors and foot care experts check for indicators of peripheral neuropathy among diabetes patients. Its ability to assess the affected areas of a patient's feet using multiple diagnostic parameters is of immense value to medical professionals, helping them discover early signs of foot problems caused by diabetes and arrive at a holistic assessment of diabetic neuropathy progression.
Yostra's diagnostic device is battery-powered and can be charged via micro-USB. Furthermore, it is Bluetooth-enabled, which helps doctors generate reports in real-time. It even comes with a cloud storage application to let users transfer, store and print test results remotely, which makes it portable in the truest sense of the term. Its portability ensures that it can be used anywhere, from homes to hospitals and even in primary health centres or outreach camps.
In 2016, the company won the Karnataka IT.Biz Top 25 Innovators Award; it won the Medicall Innovation Award's Silver Plaque the very next year. In 2018, it was recognised at the prestigious NASSCOM Design4India Summit.
With NEURO TOUCH having completed clinical validation, Yostra is now working towards commercialising the product. The success that it has enjoyed so far has motivated it to develop another unique product – Kadam which means 'step', an apt name for a therapeutic device for helping reduce the healing time for patients with Diabetic Foot Ulcers.