Celebrating our 20th anniversary in 2019, PressReader is a rapidly growing tech company that runs an all you-can-consume reading platform, offering access to more than 7,500 newspapers and magazines from around the world – full versions of every issue, not just a selection of articles. Our publishing partners include The Guardian, The Washington Post, The Globe & Mail, the Los Angeles Times, Newsweek, Bloomberg Businessweek, Rolling Stone, Variety, GQ, Vogue, Yoga Journal — you name it. No matter what people are passionate about, there's content for them on PressReader.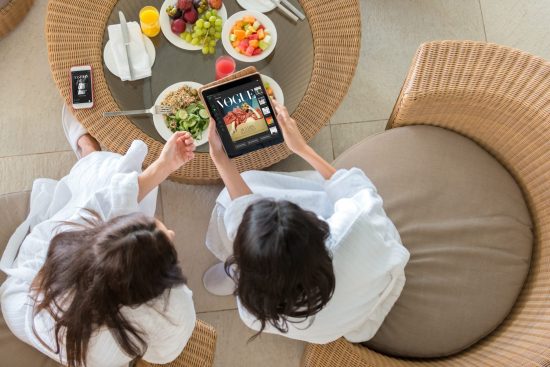 Our technology processes thousands of newspapers every day making articles instantly translatable, searchable, and easy to read on mobile devices. We also have the most advanced digital reading experience in the world for customers at home or on the go. Users can choose publications and topics of interest creating a more personalized and relevant experience with content recommendations both in product and through email and push.
The relationships we've built with premium publishers, coupled with our reading+ experience, has enabled us to create the world's largest digital newsstand for newspapers and magazines. With a monthly subscription, readers get unlimited access to the world's highest quality publications – it's a tremendous value. On the other hand, we also work with leading brands in multiple industries, including libraries and academia, hospitality, aviation, marine and healthcare who sponsor access to the world's best journalism for their customers.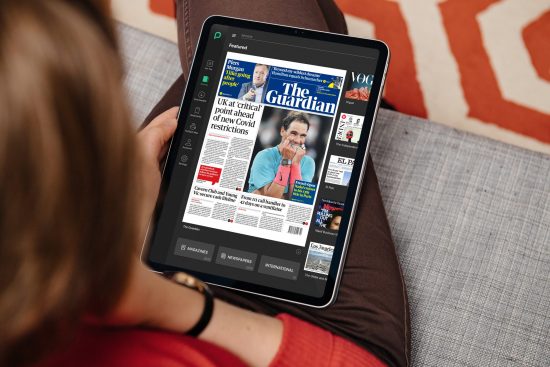 "It's amazing to think the same company that started out producing and distributing newspapers onboard cruise ships, in hotels and libraries has evolved into the world's largest and most advanced digital content distribution and monetization platform, offering more than 7,500 titles from over 120 countries," says Alex Kroogman, CEO of PressReader Group of Companies.
Quality content deserves fair compensation
We believe that quality journalism needs compensation. That's why the partnerships we build are at the heart of everything we do.
We believe in a free press, and in providing unfettered access to a wide range of opinions. We make content accessible from so many countries, and in so many languages, to make society better informed and all perspectives available to our users. But beyond that, we believe in our publishing partners.
Our verticals: Upwards to strategic acquisitions and new markets
Consumer-facing brands sponsor access to PressReader for their customers. We know that with our products, our partners can provide relevant, sustainable, and personalized solutions, building meaningful
relationships with their clientele.
Library
Libraries include public, academic, government, and corporate libraries in 68 countries. Patrons connect with WiFi access or accessing PressReader with their library card credentials. This service has been invaluable in keeping communities connected during the COVID-19 pandemic.
Hospitality
PressReader has become standard for hotels worldwide, delivering top publications to guests in 106 countries who increasingly expect digital solutions. PressReader offers hotels a safe and sustainable way to provide publications, becoming an essential part of hotels' reopening plans post-pandemic.
Aviation
Helping create memorable passenger experiences, PressReader is available to commercial and business aviation carriers and airport lounges globally. Tens of millions of passengers get immediate access to PressReader when they click a link in their check-in email, check-in using the airline's app, or connect to the WiFi in the lounge or onboard.
Marine
We've offered worldwide Print-On-Demand service aboard cruises and superyachts for 20 years. Our offline technology allows all marine partners to offer premium content sustainably and affordably to passengers and crew, despite vessels' often limited bandwidth.
Branded Editions
Powered by PressReader, Branded Editions enables publishers to build a customizable and uniquely beneficial platform able to support revenue opportunities. Our partners include The Washington Post, The Times, The Daily Telegraph, The Guardian, El Universal, El País, The New York Times, The Globe and Mail, and Rayli in China.
Elearning
PressReader has expanded into the eLearning market with the creation of TextbookHub in 2018 and the acquisition of Evident Point Software (EP) the following year. Our technical capabilities now deliver content types with significantly different technology requirements, such as textbooks, workbooks and other curricula-driven materials.
Our strength comes from diversity
Vancouver's impressive setting is the perfect backdrop for one of the world's most ethnically diverse cities, one that features a deep pool of talented and forward-thinking professionals. And this brings us to what sets PressReader apart: our people. What we do depends on the people we hire and the culture we cultivate. Our values guide us in everything we do.
Embodying such diversity, our global roots run wide around the world with offices in Dublin, Manila and Arizona. Our teams speak many of the world's languages, which helps ensure an engaging experience for our global customers. We welcome all cultural celebrations and provide time, space, and resources for everyone to share their culture.
2020: Challenging times, inspiring stories
Like the rest of the world, we're navigating these difficult times the best way we know-how, inspired by the stories of people coming together and making a difference. So we developed a new digital edition called COVID-19, a news feed of all the latest stories from around the world — free for anyone to access.
When hotels opened their doors to healthcare workers and supported communities by creating containment zones, we helped them stay connected. We helped quarantined passengers and crew keep in touch with news from the shore when cruise ships were stranded at sea.
And these initiatives are supported by the entire company. Kroogman understands that "during these uncertain times, access to trusted quality content is more important than ever."