Nada is Canada's first package-free grocery store, located in Vancouver, British Columbia. They're on a mission to support a more just food system and to inspire people to change the way they shop for groceries. Their team envisions a world where people link their food choices to the health of themselves and the planet.
,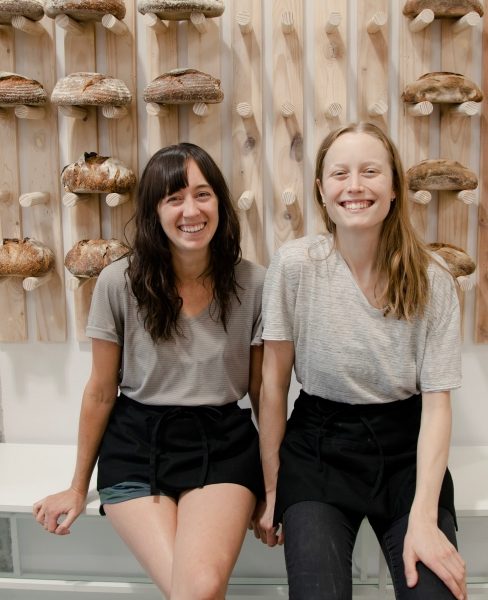 Brianne Miller – Co-founde & CEO, Alison Carr – Co-founder & COO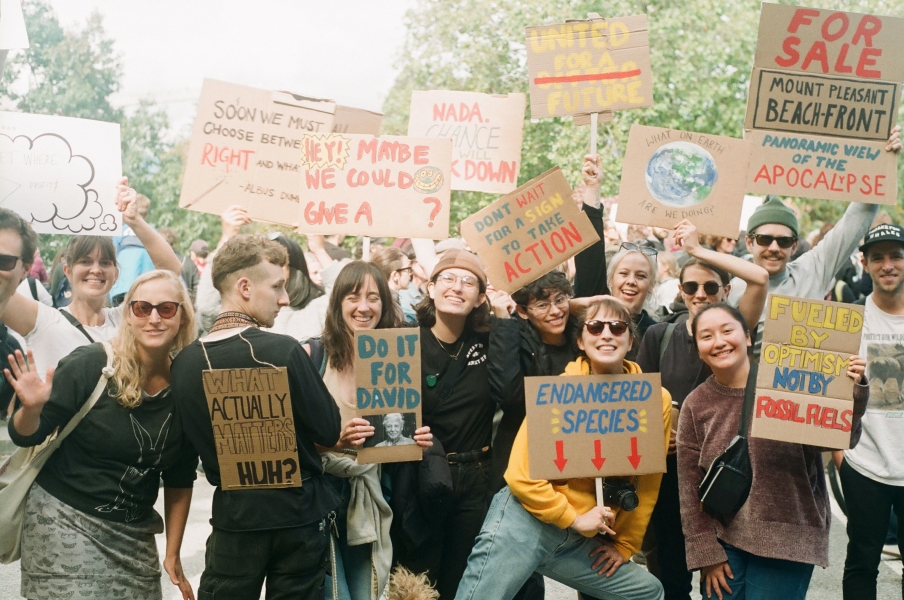 The Nada Team at the Vancouver Climate March
Nada works with over one hundred suppliers, from small, one-person companies to the largest distributors of organic and natural foods in the Pacific Northwest. You'll find carefully selected zero waste essentials and a wide variety of food products – from local, organic produce to shampoo bars to package-free cricket protein bars.
As a certified B-Corporation and 1% for the Planet company, Nada puts both people and planet first, while donating 1% of all revenues to grassroots environmental organizations that are tackling food security, food education, and conservation initiatives. Nada has partnered with hundreds of community organizations to run events in their space – including panel discussions, film screenings, and community meet-ups on everything from climate action and food waste to seed saving and repair workshops.
,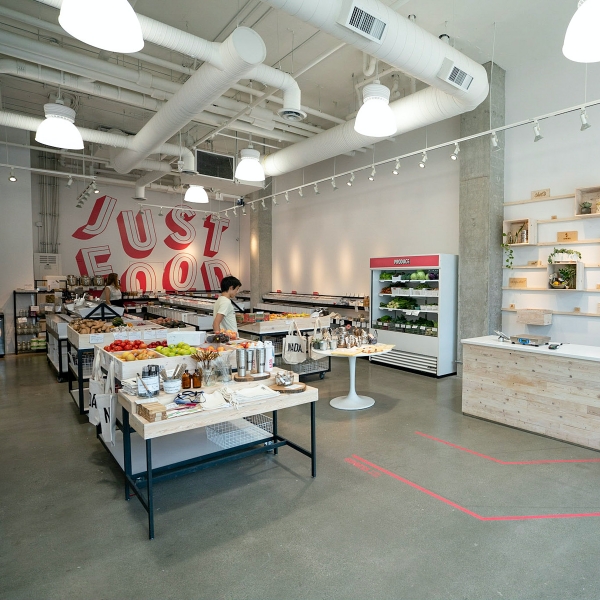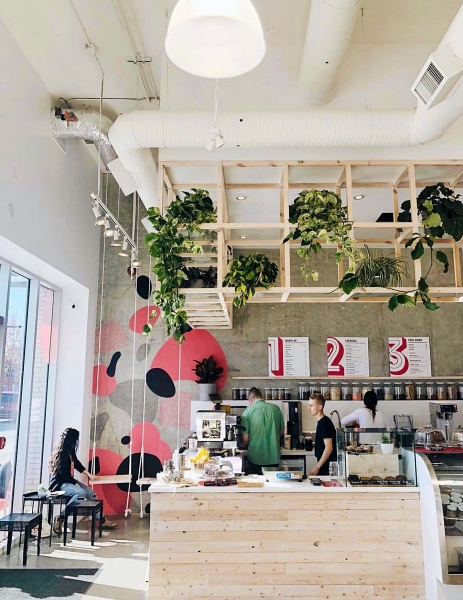 Nada's Zero Waste Cafe
Zero Waste Cafe
Shortly after opening, Nada launched an in-store zero waste cafe to further their commitment to waste reduction. From carrot top pesto to a full Daily Harvest menu, they're in-house chef is dedicated to transforming surplus produce into delicious smoothies, soups, salads, and condiments!
From Marine Biologist to Social Entrepreneur
As a marine biologist, Brianne Miller (Co-founder & CEO) always had a deep love of the oceans. The magic of diving with dolphins and scouring reefs for nudibranchs is something that she wanted to preserve for everyone. After seeing one too many remote field sites littered in plastic debris, she began to wonder why there wasn't a better way to shop – from pasta and produce to laundry detergent and toothbrushes, there had to be a better way! With a leap of faith, a few jars, and some dear friends, the Nada story began.
Alison Carr (Co-founder & COO) grew up outside, spending weekends on soccer fields, in her backyard garden, going camping, and spending endless hours beachcombing. Combine this with her family's love of food and people and you get a gal who, naturally, is drawn to independent grocery stores – vibrant spaces that combine all of these things under one roof. Little did she know that she'd eventually find a partner in crime who had plans to open a grocery store. And better yet, waste-free!
Together, with a not-so-secret plan to stock the shelves with their favourite foods, Alison and Brianne teamed up to design a package-free food supply chain rid of excess and waste. The result? A new way to grocery shop and a commitment to both healthy people and a healthy planet.
,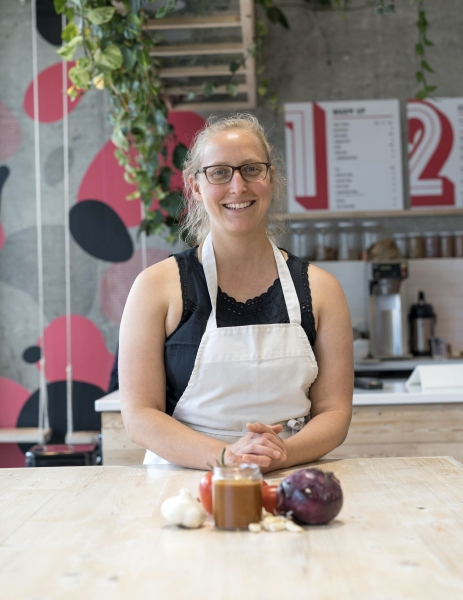 Chantal Poirier, Head Chef of Nada's Zero Waste Cafe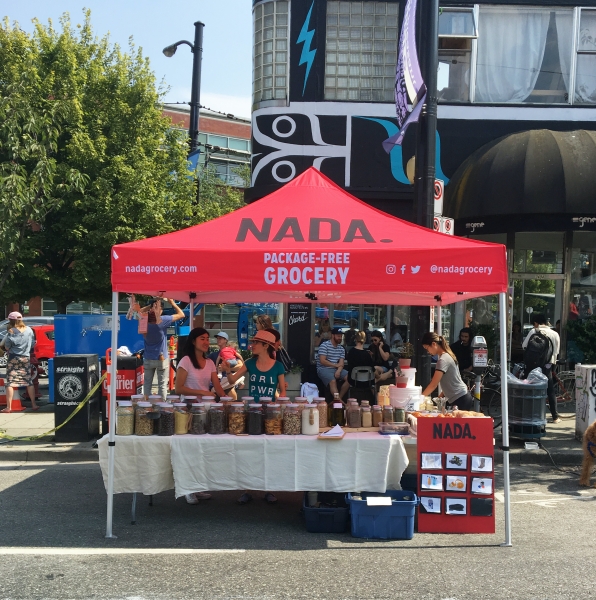 Before Nada opened their doors in 2018, they were a pop-up shop. You'll still find their pop-ups at Vancouver street fairs in the summer.
Fighting for a Just Food System
When all food-related emissions are considered, from farming to deforestation to food waste, what we eat is responsible for over one third of global greenhouse gas emissions. Nada is working hard to bring transparency to our food system, while bringing climate conversations to the forefront of all business decisions. The store has piloted programs to reduce supply chain packaging through a supplier container return program and through a bring-your-own-container model for customers.
This has allowed them to divert more than 350,000 containers from the landfill per year. Nada's food systems work has been featured in the New York Times, Wall Street Journal, and Forbes and was recently recognized as 1% for the Planet's Business Member Changemaker of the Year.
The Future of Just Food
Nada has committed to becoming certified Climate Neutral by the end of 2020, and along with hundreds of B-Corporations around the world, Carbon Neutral by 2030. With the help of a dedicated research team, they're exploring how their waste reduction initiatives have contributed to a reduction in greenhouse gas emissions. Through this research they also hope to identify packaging practices and areas of their supply chain that can be improved to reduce overall carbon footprint.