The strength of the region's creative sector: The UK is a significant player in the global creative sector, with our creative industries contributing some £112bn annually to the UK economy. Our local creative-technology cluster plays an important part in this success, employing some 30,000 people in 5,800 businesses. Bristol is a UNESCO City of Film and one of only two cities outside London which are ranked in the top 10 for both creative and high-tech clusters. Our local creative industries are pre-eminent in natural history filmmaking, animation, documentary and live performance. Aardman Animations have created some of the best loved animated characters and Bristol Old Vic is the oldest continuously running theatre in the western world. It is no surprise that the likes of Netflix and Apple are exploiting the region's reputation as the 'Green Hollywood', since much of the world's natural history content is produced here.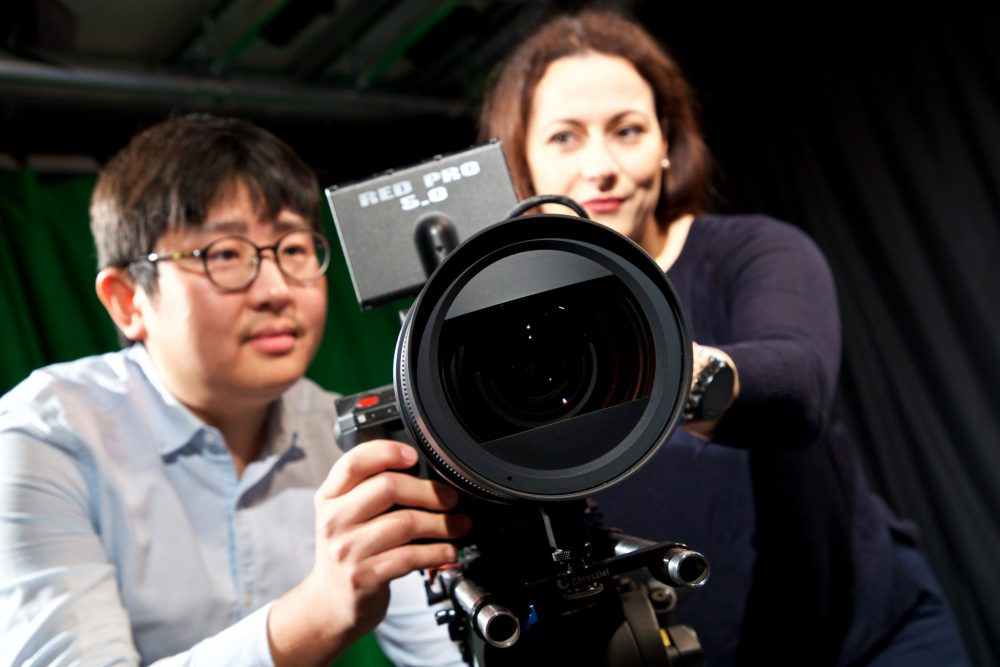 Photo by Nick Smith Photography
The Excellence Of The Creative Cluster Across Bristol And Bath Is Underpinned By A Continuum Across Disciplines And Sectors, And Across Production, Delivery And Consumption.
– David Bull, Director, Bristol Vision Institute
Perhaps less well-known, are our strengths across games, virtual and mixed reality and automation. Alongside hundreds of other highly innovative businesses, Ndemic Creations have achieved global success with Plague Inc. (one of the top five most successful paid mobile games ever); Motion Impossible create world-leading robotic camera platforms; Limina Immersive are breaking new ground linking VR and wellbeing, while Rocketmakers support business innovation and the creative use of advanced technologies.
Similarly, our universities are at the forefront of research across the creative sector, spanning the disciplines of engineering, science and art with expertise across content acquisition, storytelling, immersive formats, audience understanding, media networks and content delivery.
A creative continuum and an integrated future: The excellence of the creative cluster across Bristol and Bath is underpinned by a continuum across disciplines and sectors, and across production, delivery and consumption. It is predicated on its people and their enthusiasm to experiment and embrace new technologies, its strengths across academia and industry, its support from local government, and its co-location with a burgeoning technology sector.
We benefit hugely from the fabric that connects our diverse community, across sectors and across scales. This is provided by organisations such as Watershed, Knowle West Media Centre, Engine Shed and many others, alongside investments such as the Bristol+Bath Creative R+D, supported by the UK Industry Strategy Challenge Fund. Importantly, we also have strong support from local government who understand and prioritise the region's creative sector, not least evidenced by the joint effort that resulted in C4's relocation to Bristol in 2019 and the award of the £46m MyWorld Strength in Places Programme in 2020.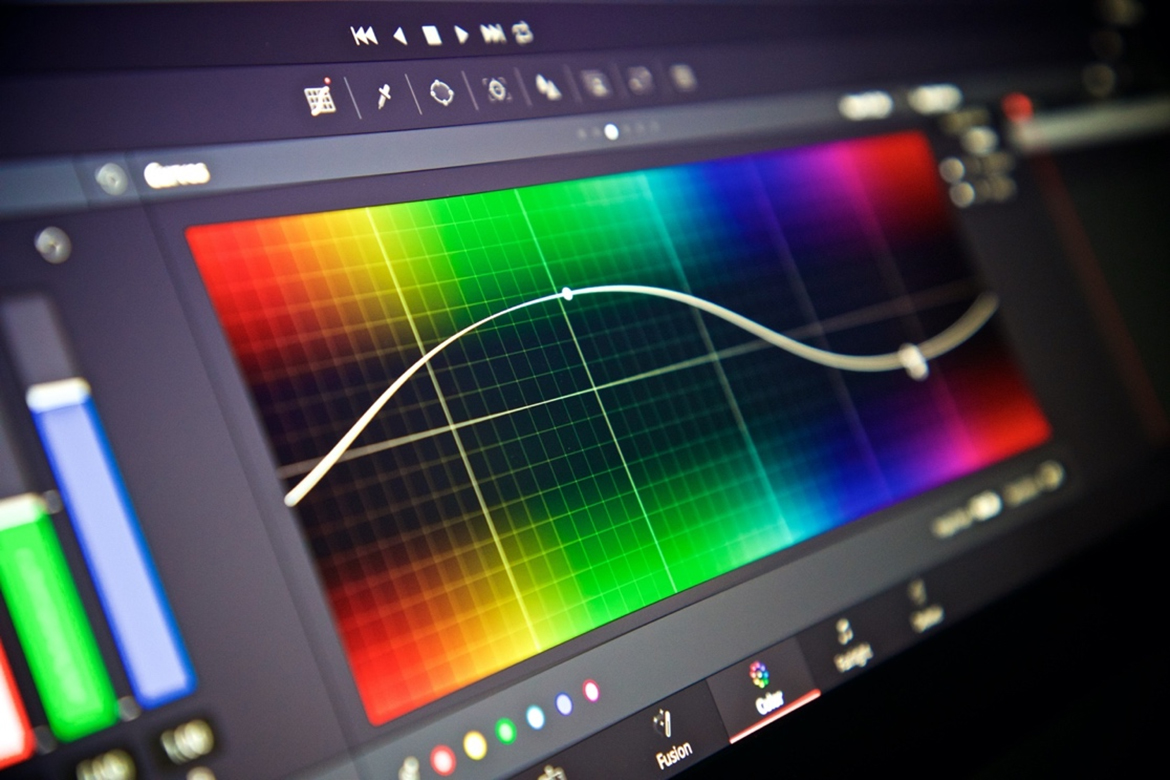 AI artwork by Dr. Jasmina Stevanov
Our universities are uniquely positioned to provide anchors for this continuum. Firstly, they have credibility in leadership and a mandate to work with the community. They have the capacity to make changes and influence government; as some of the biggest employers, they operate at a scale much greater than most of our creative businesses. They create social, policy and commercial impact, accelerating innovation and instilling a culture of enterprise and entrepreneurship. In partnership with government, our universities provide strategic vision and leadership in shaping the R&D and training agendas and, as attractors of global talent, they underpin skills pipelines. They can provide accessible world-leading facilities and co-location with industry partners. All of these together create stability, an integrated platform for innovation and confidence for investors in our region.
Our universities across Bristol and Bath, in partnership with industry, offer world-leading expertise in creative technologies, tackling the challenges and exploiting the opportunities that will create the experiences of the future:
Creating experiences: The line between live and offline generation of experiences and between real and virtual worlds is blurring. We aim for live experiences that make 'being there better' and remote experiences that are 'better than being there'. We are addressing spatio-temporal computing challenges which will enhance interactions between the physical and digital worlds. We are enabling new forms of storytelling through new media frameworks, employing advanced capture processes, new cinematographies and intelligent production workflows.
Delivering experiences: Driven by new immersive applications, distributed gaming, streaming services and social networking, by 2022 there will be around 5 zettabytes of annual internet traffic with over 80% of this being video – equivalent to all movies ever made crossing global IP networks in 53 seconds! Our work in low latency high bandwidth communications, combined with world-leading video compression expertise, offers the potential for seamless experiences that exploit media cloud-based infrastructures and network-edge processing.
Understanding experiences: The need to understand our audiences is becoming ever more complex with the emergence of new immersive technologies and formats, and the use of non-linear delivery to create more interactive experiences. Traditional assessment methods that rely on qualitative commentaries do not reflect "real world" attention nor do they discriminate between narrative and environment. New revolutionary quantitative methods that facilitate a continuous real-time assessment of user experience are being developed within our universities.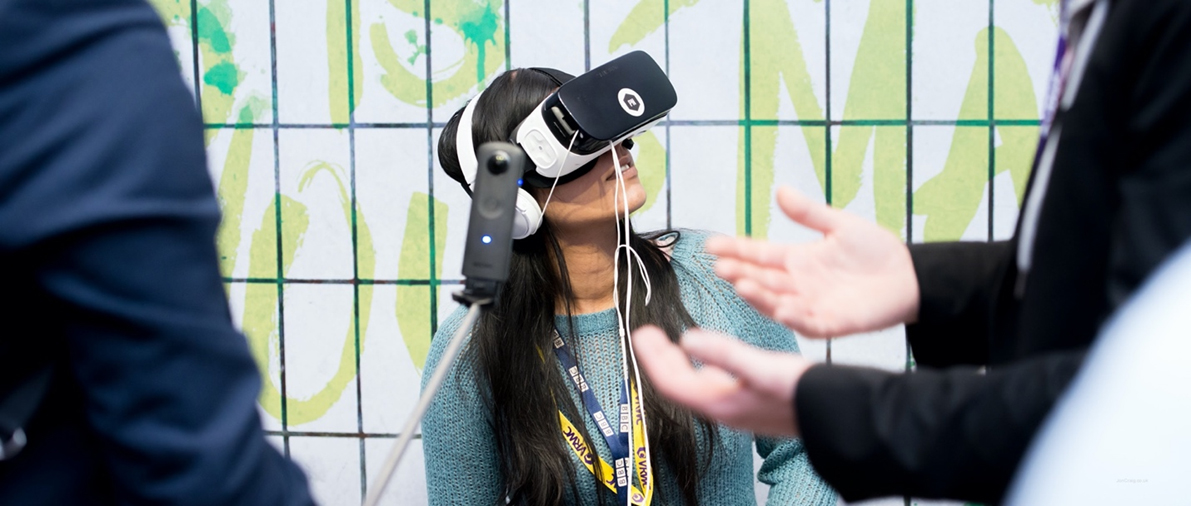 While many diverse technologies will impact on these futures, perhaps artificial intelligence (AI) will be the most dominant. Huge potential for AI exists in the creative sector and much of this is being pioneered in our region, including for content capture, enhanced production workflows and VFX, improved search tasks, and for exploiting perceptual processing in data compression and audience understanding.
While the goal of creating truly seamless virtual shared spaces is still some way off, the constituent tools needed to create and interact within this 'metaverse' are coming – internet communications and media representations that support massive numbers of users, cerebral levels of latency and media quality, advanced interfaces that mitigate the effects of sensory misalignment, and AI methods that enable all of these. Our community is uniquely positioned to contribute to the creation of these new spaces where we can enjoy, entertain, design and work.
So the message is simple. To maintain leadership in the creation of new forms of entertainment, we must combine academic and commercial strengths, co-locate and co-design. We must maintain and diversify the talent pipeline and develop new skills; we need to share knowledge, share spaces and share visions.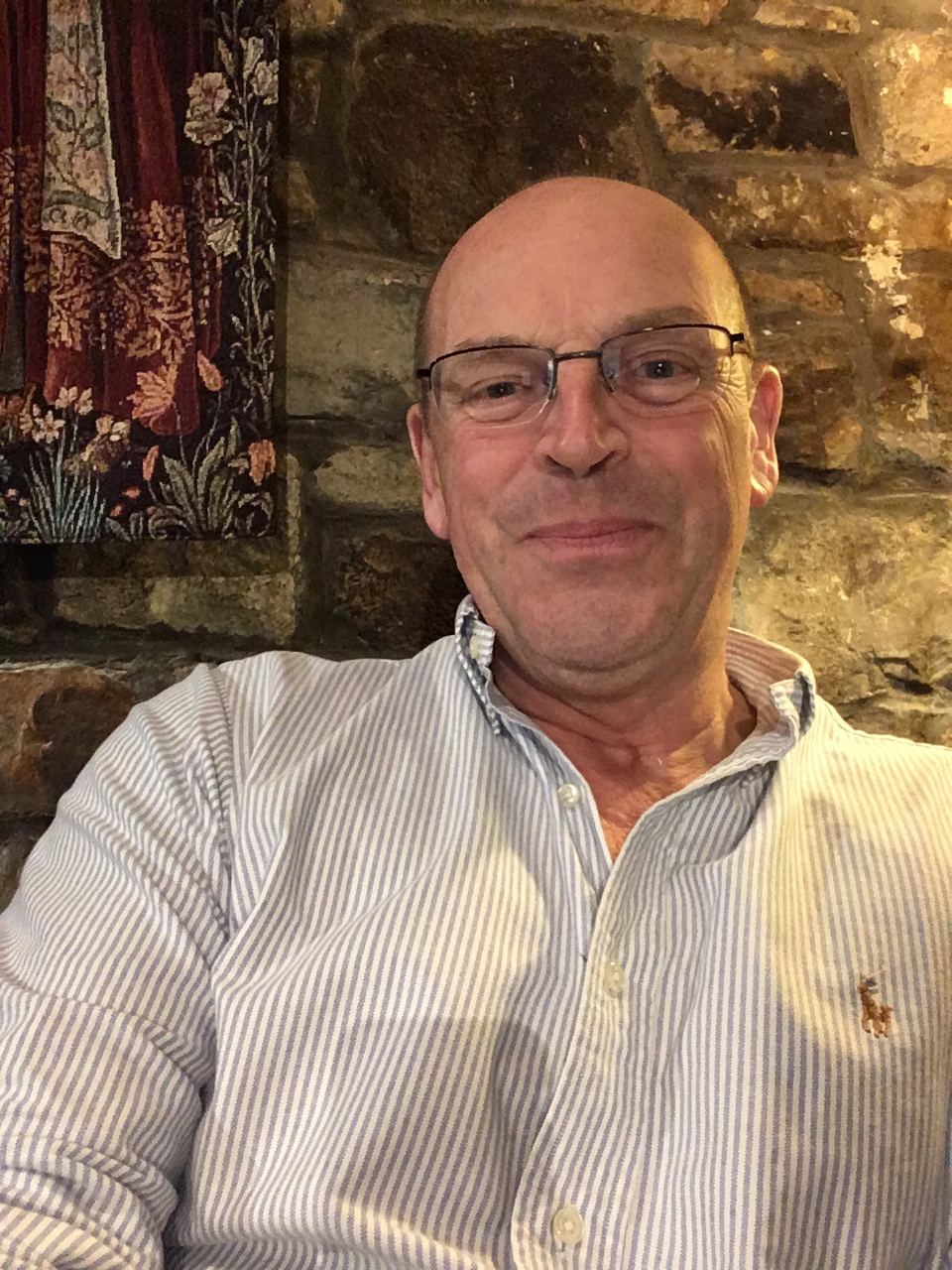 David Bull is Professor of Signal Processing at the University of Bristol. He leads Bristol's Visual Information Laboratory and is Director of Bristol Vision Institute, a highly interdisciplinary grouping of some 160 researchers working across vision science and its applications, which he co-founded in 2008. David has worked with and in industry, and he has acted as an advisor to organisations and governments across the world. He also founded and ran a successful technology spinout for 10 years. David led the region's successful Strength in Places bid, MyWorld, which is focused on growing the region's creative sector.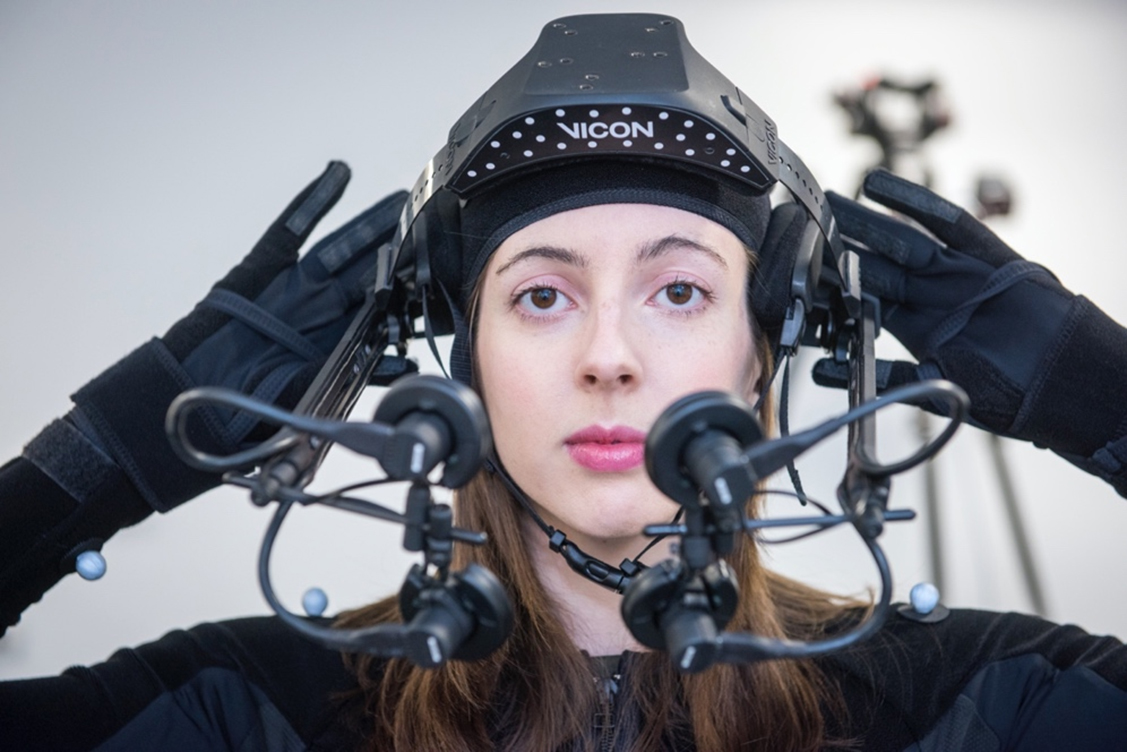 MISSION: The MyWorld creative hub has been awarded £30m from the UK Research and Innovation's (UKRI) Strength in Places Fund (SIPF) with a further £16m committed from an alliance of more than 30 industry and academic organisations which will join forces in a five-year R&D programme. MyWorld builds on the creative production and technology strengths of businesses across the Bristol and Bath region combined with the internationally leading academic reputations of our universities. SIPF is a UK-wide exploration into devolved R&D funding: MyWorld is one of the first seven programmes supported and is the flagship for the creative sector.
The aim of MyWorld is to create a world-leading collaborative environment with innovation at its core. By fostering new relationships across technical R&D and experimental creative production, it will build regional collaborations with global reach. It will provide access to: (1) research expertise – enabling new media formats to be pioneered; (2) skills training – leading to talent development across the sector; and (3) world-leading facilities – enabling the creation of more immersive user experiences. These in turn will fuel inward investment, create growth and add value to an already vibrant creative cluster.
WHY BRISTOL AND BATH? Our creative-technology cluster is recognised as being globally significant, generating £1.7bn GVA (Techspark). So, if we are already successful, why were we awarded £30m from UKRI to build this sector? Put simply, many of our organisations are either SMEs or micro-businesses, and these are often constrained by short planning horizons and limited resources. The potential to create synergy across this technological and creative landscape, capitalising on the strengths in our universities and industries to embed a culture of R&D in businesses of all sizes, is thus immense. The aim of MyWorld is to catalyse innovation-driven growth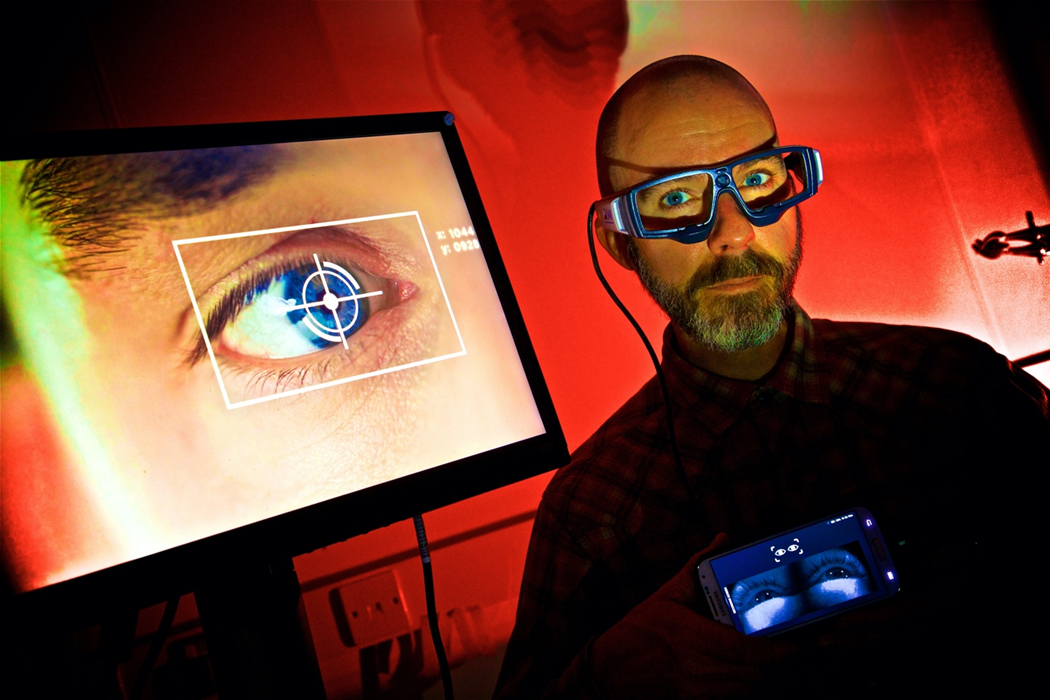 THE HEART OF MYWORLD: We named the programme, 'MyWorld' because this represents both the individual and the global impact of mediated information and entertainment. A 'World" can be a perceptual space that we create individually or collectively, but it can also refer to the planet we inhabit. 'My' describes our personal experiences and our journey through a story, but also our shared ownership of, and responsibilities for, all that surrounds us.
At the core of MyWorld is its R&D framework which spans the creative continuum of production, delivery and consumption, with investments being made at all levels – from basic interdisciplinary research, through R&D and experimental productions, to pre-production prototyping and demonstration. Alongside targeted research funding, we are running Open Innovation competitions, driven by strategic challenges, which will widen access to R&D funding for businesses and individuals.
State of the art studio facilities, linked to existing university infrastructure, are being developed, coupled with an operational structure that seamlessly supports both commercial and research usage. In parallel, investments from our partner universities will provide advanced digital skills programmes, developed together with cluster partners and local government, that will enable us to share expertise more widely within our cluster. Alongside these R&D activities, the programme has created a MyWorld Observatory that will analyse and assess the impact of our interventions to inform both regional and national policy.
Through these investments, MyWorld will enable us to address some of the big creative-technology challenges facing our sector. For example: building collaborative and interactive worlds with seamless interfaces between the physical and virtual; delivering these new experiences to massive audiences across networks of the future; understanding immersion and the real impact of new technologies, enabling us to create more engaging experiences; fully exploiting the use of AI to transform the production and delivery of new experiences; and helping to sustain the planet's resources.
All of these initiatives combine to build reputation, foster sustainable growth, develop and diversify talent, attract inward investment and further internationalise our offering. While the five years of the MyWorld programme are key, it is its legacy beyond this terms of growth and job creation, that will be the real measure of its success.