In order to ensure this is successful, the South African-based educators also teach learners' parents and their teachers too, as well as mental health professionals, helping to bridge the technological divide and provide the much-needed insights and tools to navigate a complex social landscape.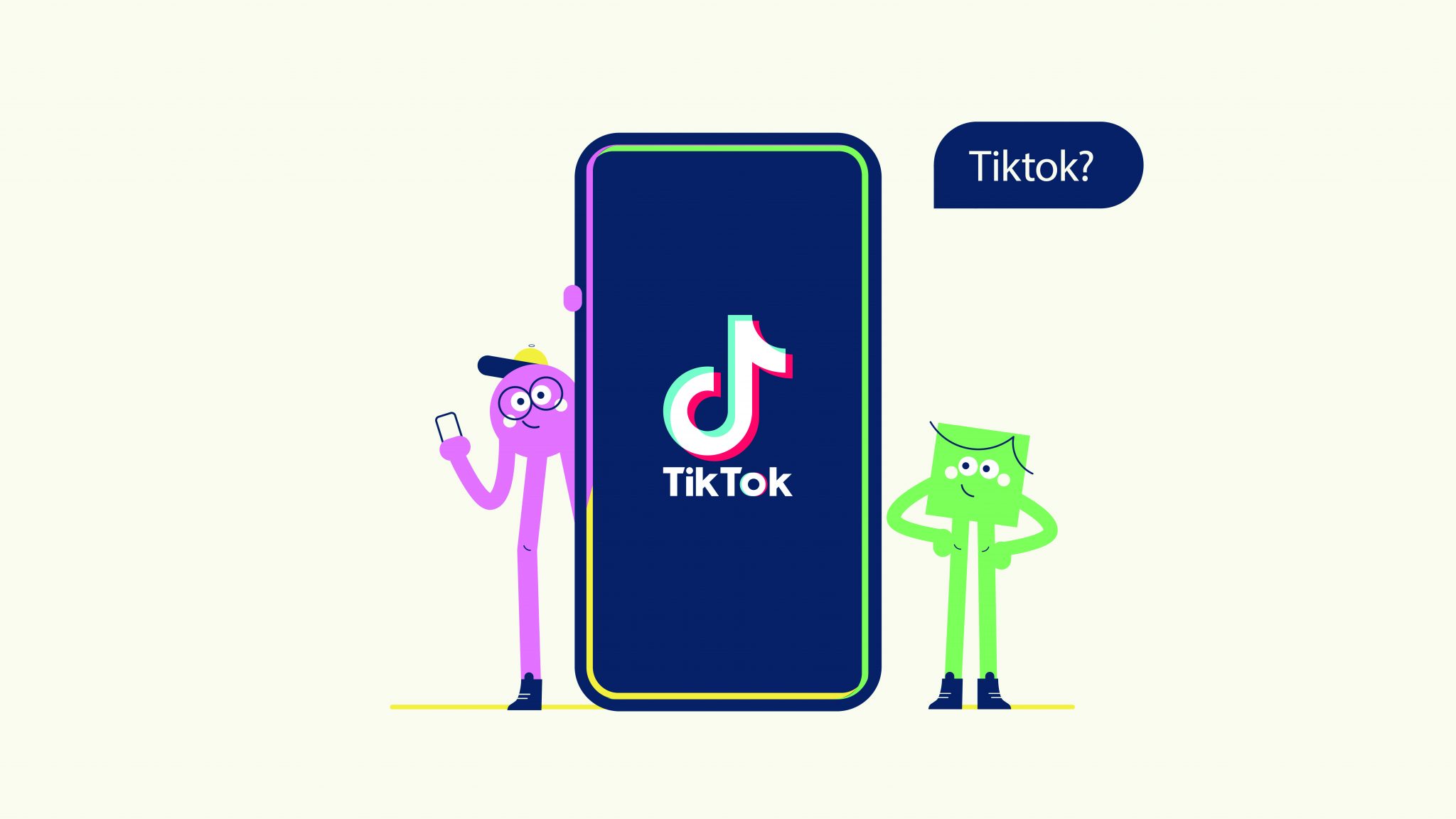 "The more we do that, the greater the opportunity we have to support a child and show them new doors to look behind. We have given kids devices and internet connection, now we need to equip them to navigate both of these powerful tools that can help or hinder a teen or pre-teen. Our kids stand at a critical intersection. And right now the adults aren't doing a great job of educating them in a relatable way."
What exactly are MySociaLife's products?
Their flagship program product is an eight-module program for teens and an eight module program for pre-teens. Each module or lesson is 60 to 75 minutes of video coaching that teachers can access via a web-based login. Arriving at their "Teacher Dashboard", the educators can download a lesson plan to guide the class through each lesson step-by-step, and also download a 'teacher resource pack' of extra videos, infographics, and exercises so the teacher can make the class more their own. Within the 60-minutes of training videos, students "breakout" to discuss the topics, punctuated by questions or challenges to debate, and finally conclude with an in class quiz or a written assessment to ensure engagement.
The content covers multiple aspects of life online which require real preparation to be able to navigate carefully and competently. This includes critical thinking online, digital identity, cyberbullying, mental health, obsessive use and impact on focus, sexuality online, privacy, cybersecurity, reputation management, and digital potential. MySociaLife offers training modules for parents and teachers, which can be purchased online as an EdTech course ("just log in and learn"), or alternatively adults can be taught via webinar, or in-person. Finally, the company introduced the first online training program in the world to help child and adolescent psychiatrists support their patients/clients during the pandemic by providing the supporting mental health apps that adolescents could access when not able to see their therapists during the pandemic. This was originated from MySociaLife's ongoing training of the psychologists and psychiatrists at the largest Children's Hospital in Africa, Red Cross.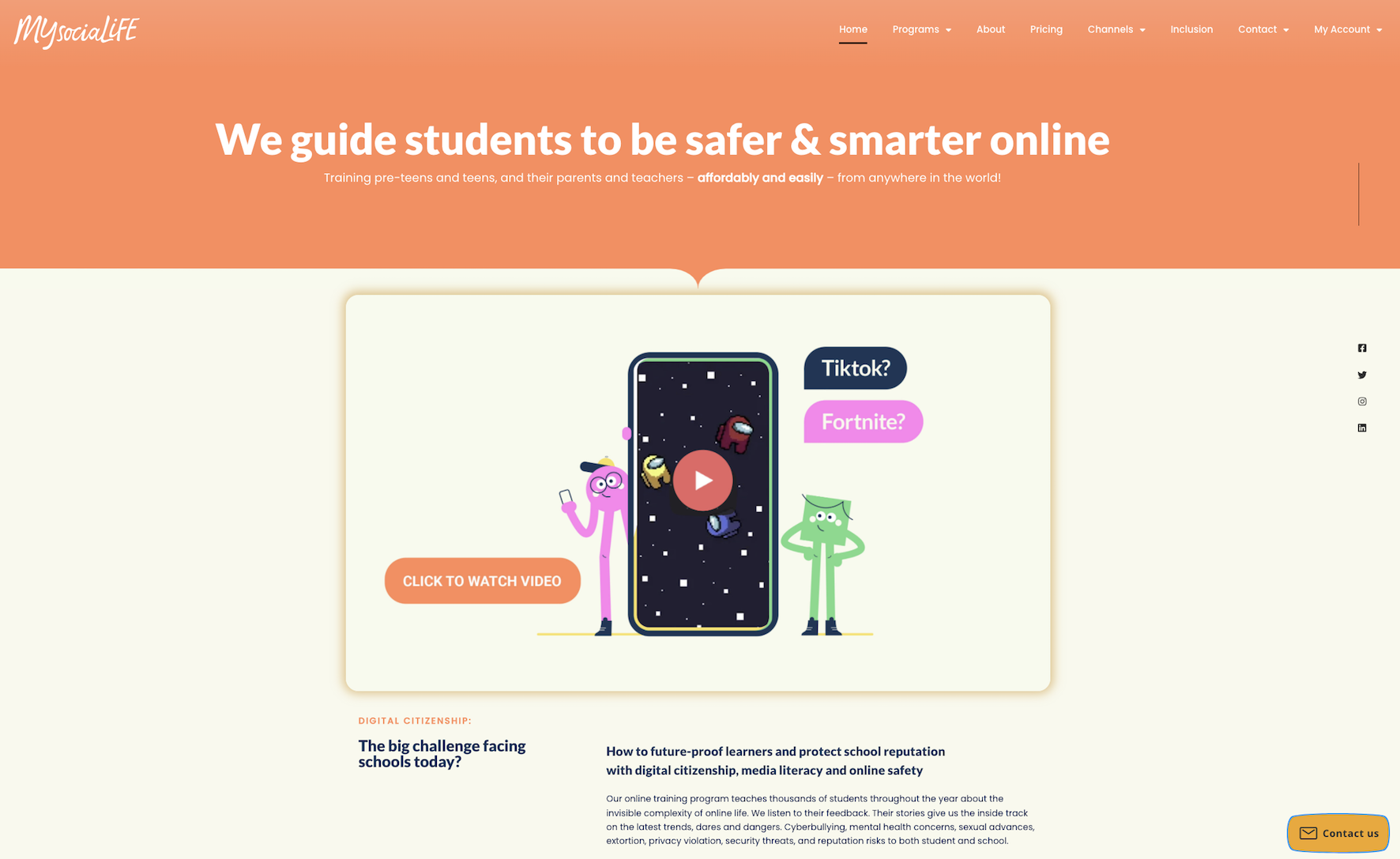 What makes MySociaLife stand out above other digital citizenship competitors?
Relatability. While there are already digital citizenship programs in many countries, many of them are corporate or government-driven which doesn't give the product owners and creators the flexibility to approach the topic (of digital popular culture) with the agility and savvy it ultimately requires.
Secondly, MySociaLife uses a "Brains Trust" of clinical psychologist, neuroscientist and cognitive therapist, as well as a privacy and security advocates to ensure the program is well informed and assumption-checked at the highest level.
Finally, and most importantly, they receive critical and insightful anonymous feedback from the thousands of students, teachers and parents that they teach on what is happening in their respective worlds, giving them unique data and raw insight that is used to continually shape the content that is presented. "We are only as good as how relevant we are – especially when you are teaching teens and pre-teens. In our view, there is no other program that speaks to this diverse age group, and their parents and teachers and gets input from all of them in order to tackle what's really happening in schools, in homes and in the minds of adolescents," explains Founder, Dean McCoubrey.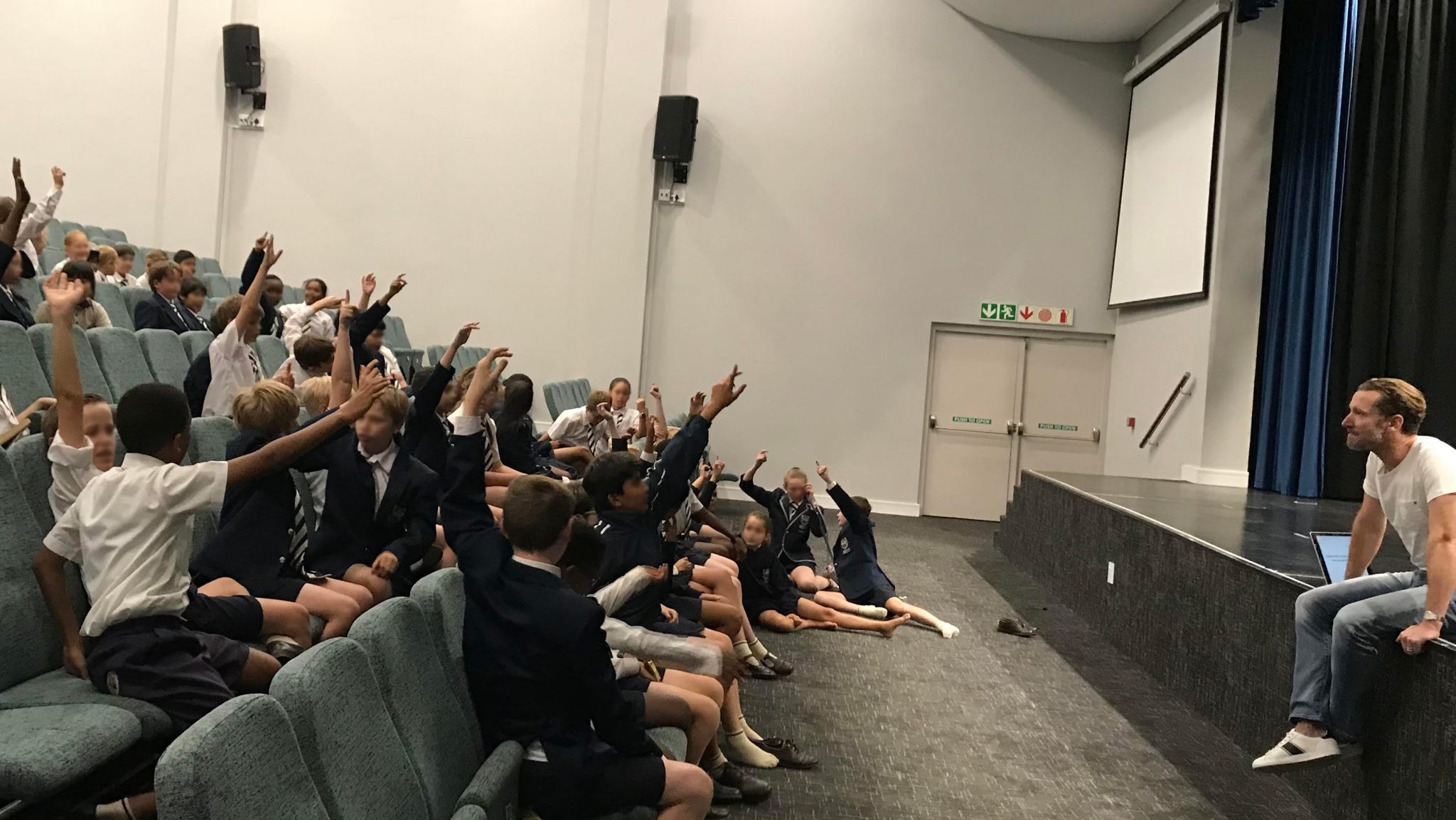 "We are in the fortunate position that we hear all aspects of what is happening online. We hear what pre-teens and teens are experiencing which is way more than most adults could even imagine, but we also hear what parents say, and what teachers share with us. When you add in the views of mental health professionals and GPs you can clearly see the challenge and the opportunity together – the gaps in education and communication that need to be filled. However, in doing that, we saw that it can best be filled with relatable content as opposed to lofty teaching which can easily lose each of the audiences. Our survey feedback has shown we have been highly successful in this area. It's a treasure trove of reality bites.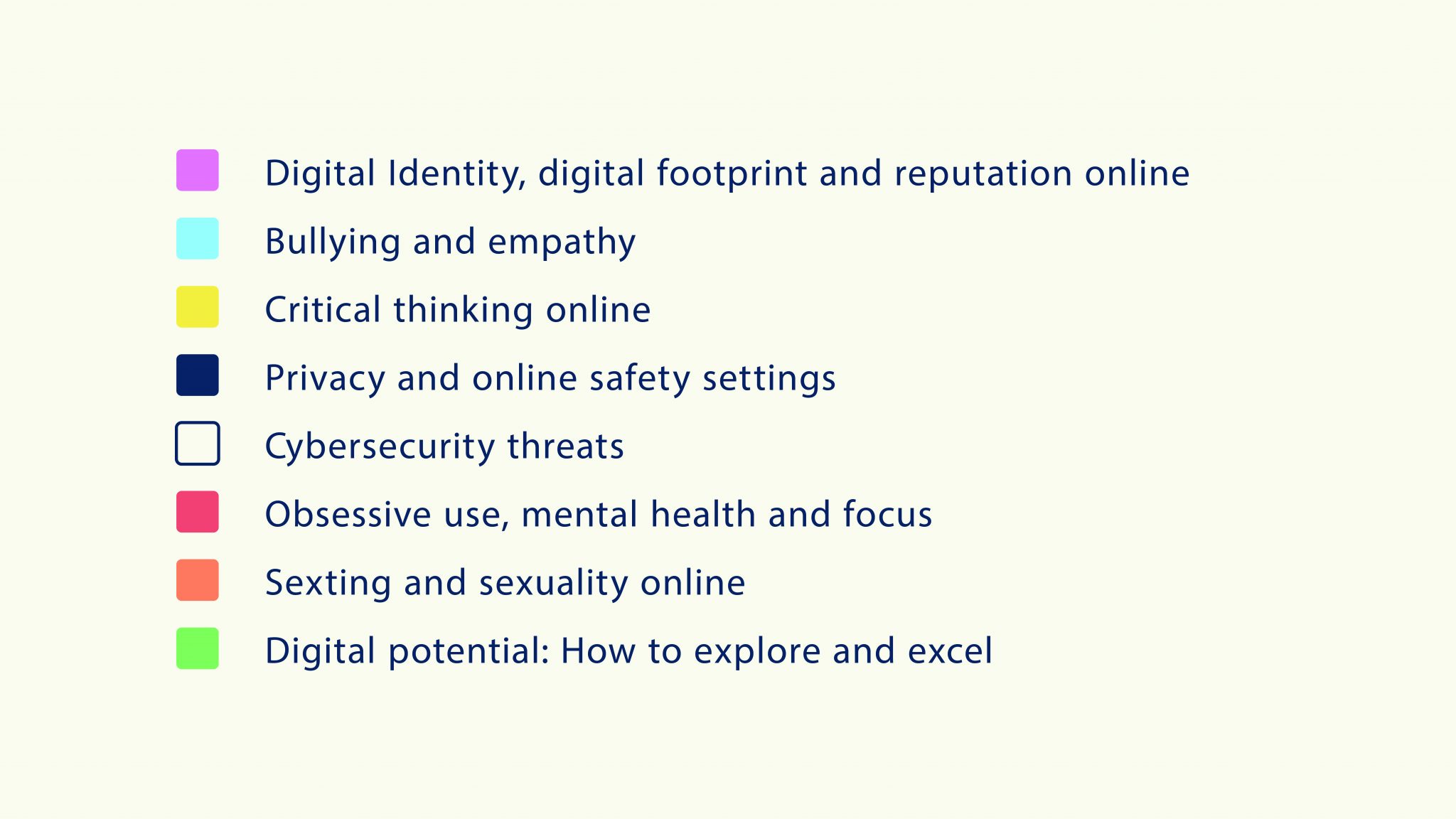 MySociaLife's Pandemic highlights
As schools closed, and time on devices increased (even in lower income households too), online risks increased. MySociaLife used this time and seismic shift in device and platform usage to digitise content, and collect feedback from students, parents and teachers and innovate in its product offering, resulting in international speaking slots, awards, and global partnerships.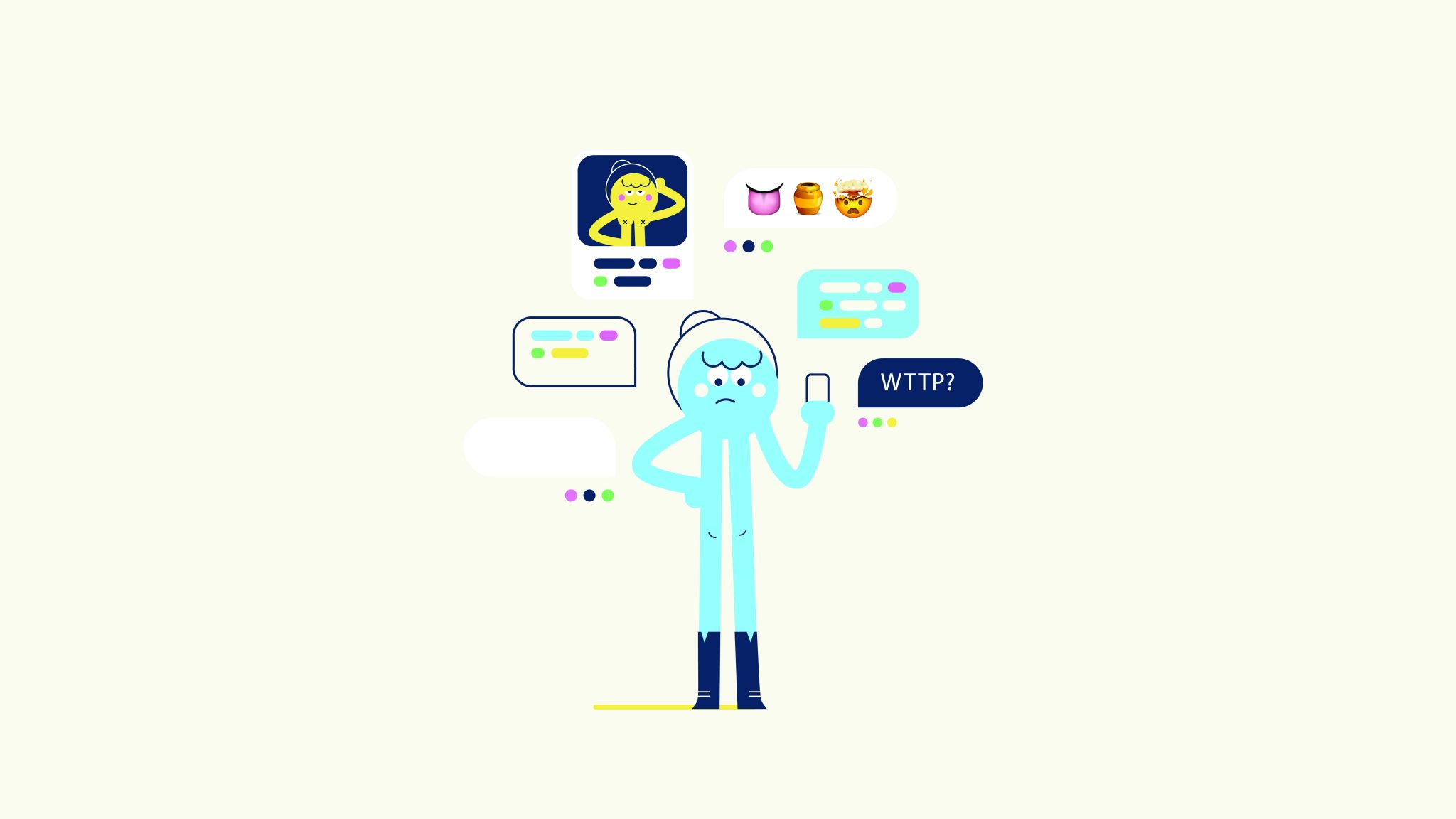 In the last 24 months, MySociaLife:
• Offered the majority of its training for free to help schools and students in crisis;
• Introduced their 'Inclusion Program' where an independent school will nominate an underprivileged school in Africa and MySociaLife will provide them with FREE training. A one-for-one value add where privileged private schools sponsor those who cannot afford training – MySociaLife agrees to offer that for free;
• Were shortlisted as Startup Company of the Year at GESS Awards 2021 in Dubai, acknowledged as The Rising Star at the CIO Africa Awards in Kenya, and made it into the top 20 Modern Leaders list, by Tribe Magazine;
• Opened their first overseas division of MySociaLife in Canada;
• Started to assist UNICEF to train health workers who need to tackle misinformation around vaccinations;
• Contributed to the opening chapter of IACAPAP's textbook on childhood and adolescent psychiatry, to be launched in Dubai in mid-2022. The International Association for Child and Adolescent Psychiatry and Allied Professions is a non-governmental international association that advocates for the "promotion of the mental health and development of children and adolescents through policy, practice and research"; and
• Attracted media and conference attention globally – having spoken at the Global Mental Health Conference (UK based), Global Education Congress (India), World Innovation Summit for Education (Qatar), and more.