Introduction
MST Solutions launched in October 2012. Our headquarters are in Chandler, Ariz., and we have two additional offices in India (Chennai and Trichy). We have 275 employees (75 in Chandler, and 200 in India). We're the largest Salesforce partner in Arizona. From 2017 to 2018, we achieved 286% growth and ranked on the Inc. 5000 list of fastest-growing companies in America. Our employee retention rate has held strong at 95% and customer retention rate is at 80%. We've been named a "Best Places to Work" two years in a row.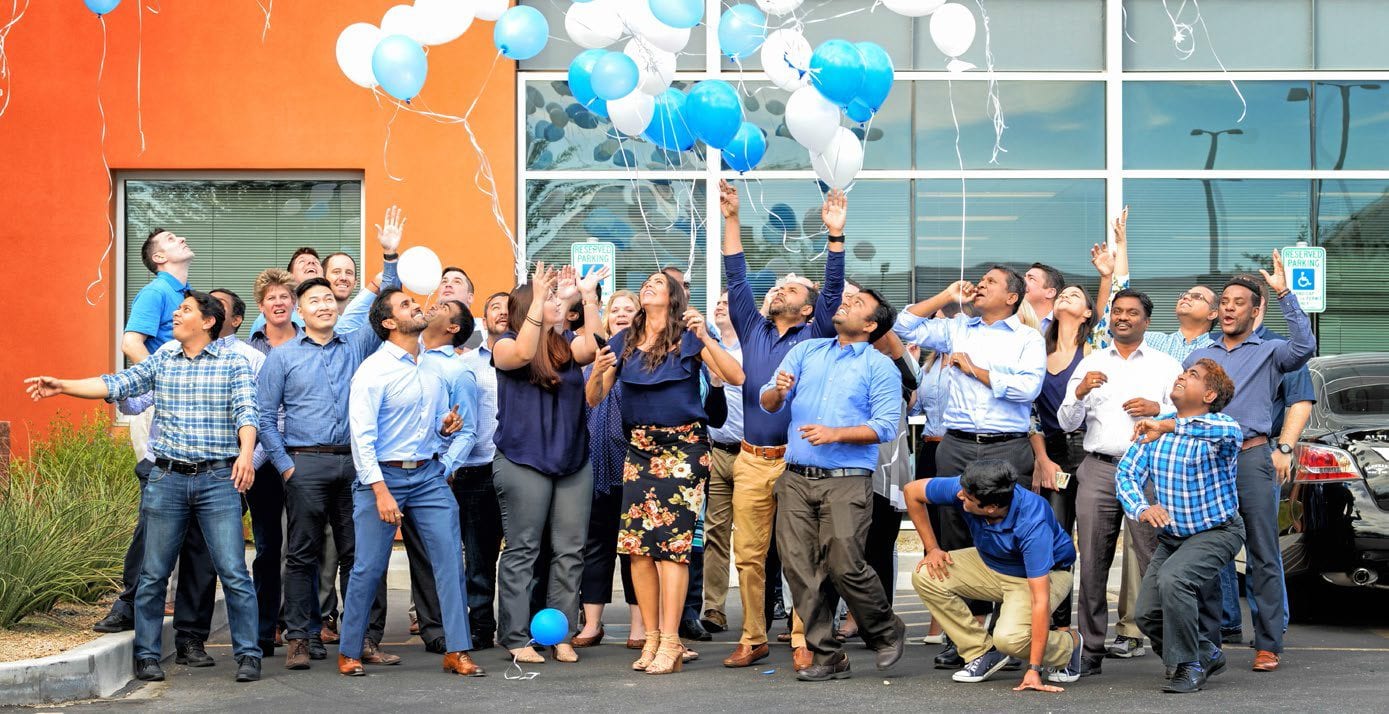 Innovation Story
Like many entrepreneurial-run endeavors, MST Solutions started from humble beginnings. I began the company in my home office in 2012. Back then, being new to entrepreneurship, I didn't know what was in store, but I wanted to be able to control my own destiny and build something that would leave a legacy. I also saw great potential in what, at the time, was considered a risky platform to build a business around—Salesforce.
Within a month, MST Solutions expanded to a team of two and a 150-square-foot office. And just six short years later, we've grown to become the largest Salesforce partner in Arizona. We now have a team of 295, with 95 employees operating from our 20,000-square-foot headquarters in Chandler and 200 split between our two offices in India.
While innovation is at the bedrock of what we do, I believe our growth is directly attributable to our commitment to our "Three Cs": customers, colleagues, community. These are keystones to our culture and form the basis of our core values. From our inception, we've maintained the goal of balancing purpose and profit—and we've achieved this through the "Three Cs" and our people- and purpose-first approach to business.
Our team strives to make a difference and grow together—personally and professionally—towards a shared goal. As such, we created, and have refined over the years, a formal employee development program —giving those who demonstrate the desire and drive, the opportunity to undergo leadership training. It's because of our commitment to our colleagues that we've been able to attract top talent and have maintained a 95% employee retention rate.
Accept the present moment and find the perfection that is deeper than any form and untouched by time.
– Eckart Tolle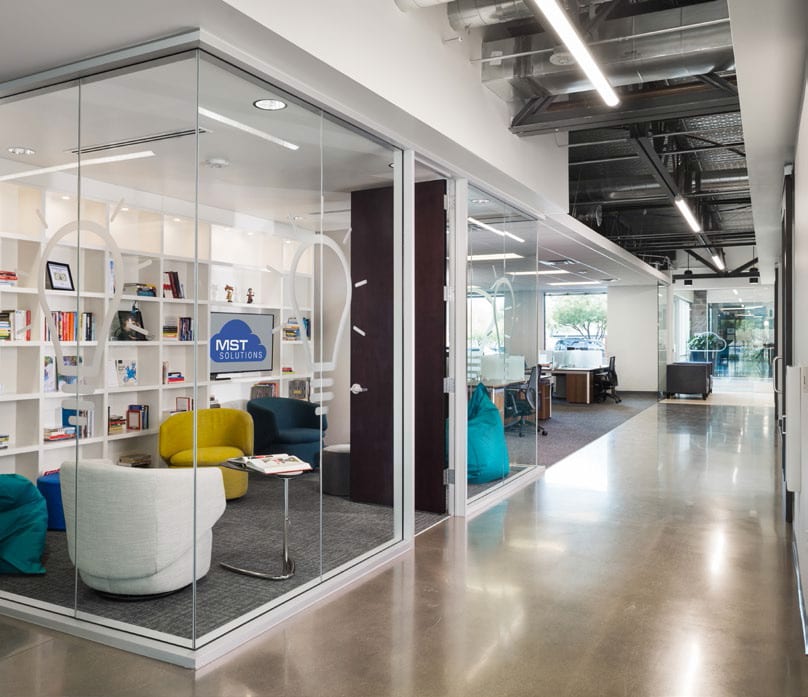 I believe what truly sets the MST team apart, however, is our dedication to the community. Everyone on our team across our three offices donates time and resources to local-area organizations. In Arizona, we support Phoenix Children's Hospital, Southwest Autism Research and Resource Center (SARRC), Feed My Starving Children, and the Helping Hands for Freedom. We've also empowered the team to develop their own community outreach initiatives. As a result, in 2017, one of our employees launched KIND Project, a program that partners with several local nonprofits to help underserved women earn and retain sustainable employment.
As part of our commitment to colleagues and community, we've also developed strong relationships with local tech organizations, and government and economic councils to support initiatives to highlight and strengthen our local technology economy.
Of course, we wouldn't be able to do what we do without our third "C"— customers. We believe success with our customers is only achieved through creating meaningful relationships with them and committing to continuous innovation. Over the years, we've helped numerous homegrown organizations who are making a big impact in our community, as well as national brands, digitally transform key areas of their business, which has enabled them to streamline operations and achieve growth goals.
Over our six-year history, we've also completed more than 126 Salesforce Implementations for our clients, achieved more than 200 technical certifications, and recently became a Mulesoft Partner, which enables us to design and deploy end-to-end customer-centric solutions.
It's our commitment to these "Three Cs" that keep us focused on innovation, and that has underpinned our 200% year-over-year employee growth and average 30% annual revenue growth. We're looking forward to expanding our footprint threefold in the Phoenix in the next few years and further contributing to the growth of the local tech economy.
Why Phoenix?
The community in the Valley is unique. There's truly a sense of community—one that favors collaboration over competition, and that strives for connection despite how geographically spread out our innovation ecosystem is. There is tremendous support here with everyone striving to build a sustainable innovation hub in Phoenix—from government officials to economic councils to intrepid entrepreneurs.
The Future of Innovation
The future of innovation in the Valley is bright and the drive to grow it is palpable. For the momentum to continue, we'll need to continue to attract talent to the area, shed some of the misnomers about the climate (I'm not talking weather) of our State, and continue to support our government leaders who believe in the future of innovation as a key economic driver for Arizona.
Advice & Best Practices
Be committed to your community, colleagues, and customers. Treat them as true stakeholders in your company. I believe this forms the basis of a sustainable, strong company. I'd also say practice unbiased decision making based on core values, stay focused on the big picture, and adopt a growth mindset.