How Matidor.com Started
Vincent and Sean are Vancouver-based serial entrepreneurs who come from very different backgrounds but share one vision. Vincent's previous experience at Google Earth and as a product manager at Dassault Systèmes revealed a gap in how people in the field managed projects. When Sean moved back to town in the summer of 2018 fresh from a startup role in the immersive technology space, the two got together in a local restaurant and set out to build the next big thing.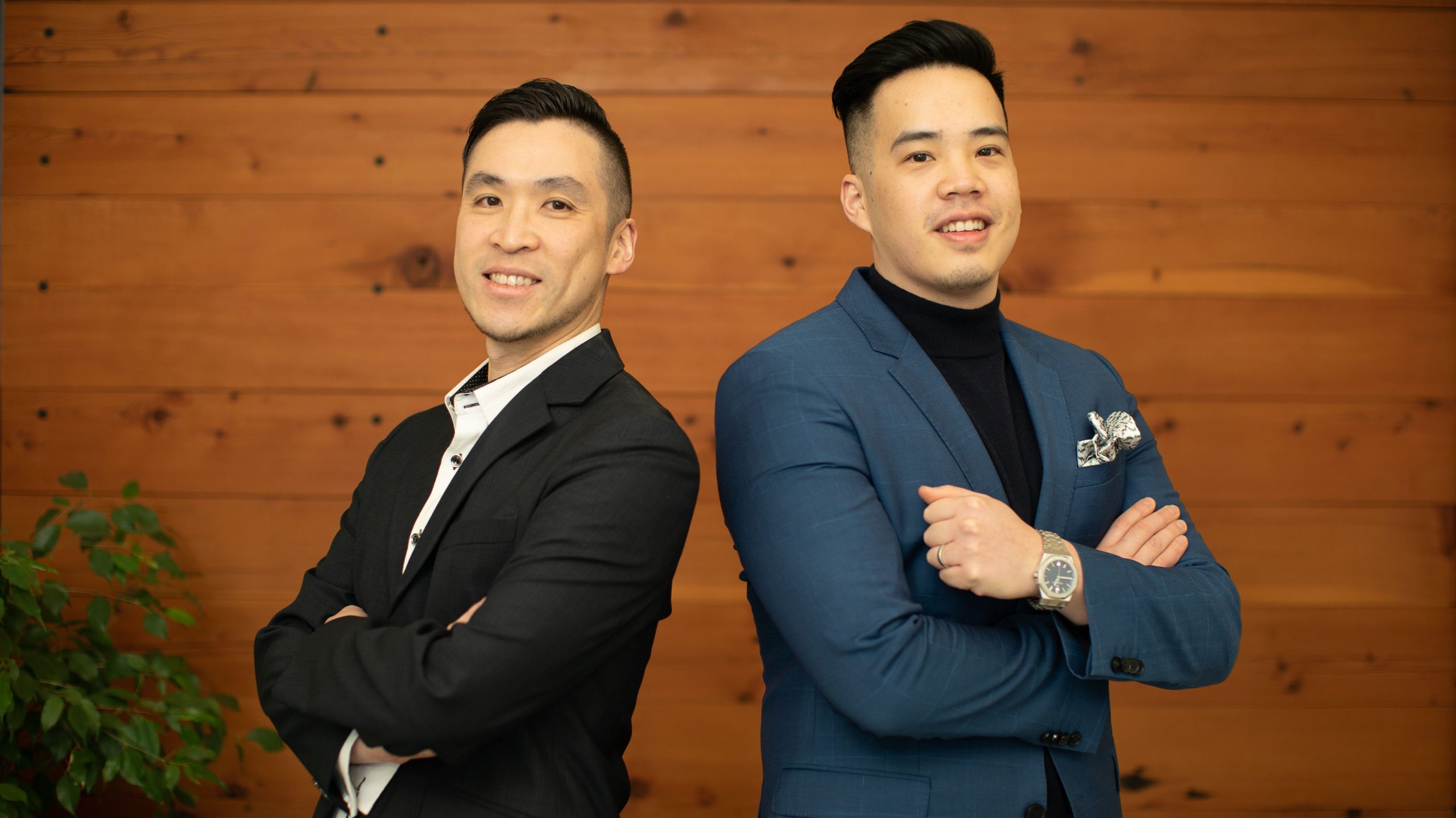 Since then, the pair became obsessed with solving a critical problem within the natural resource space: how project managers and consultants struggled to coordinate fieldwork. The field service industry has been overwhelmed by the amount of information flowing between stakeholders: correspondence, reports, field data, photos, financials, and the list goes on. Spreadsheets and paper-based systems are still in use, and their lack of practicality cannot be overstated. Meanwhile, outdated and hard-to-use legacy software does not offer much help: they're complex, siloed, often impractical and brittle and therefore unloved by the people who need them most.
This leads to problems such as lost, incomplete or erroneous data, team member frustrations, duplication of effort and poor time management. This is how Matidor was born, to bring the much-needed simplicity and visibility to the complex world of field services.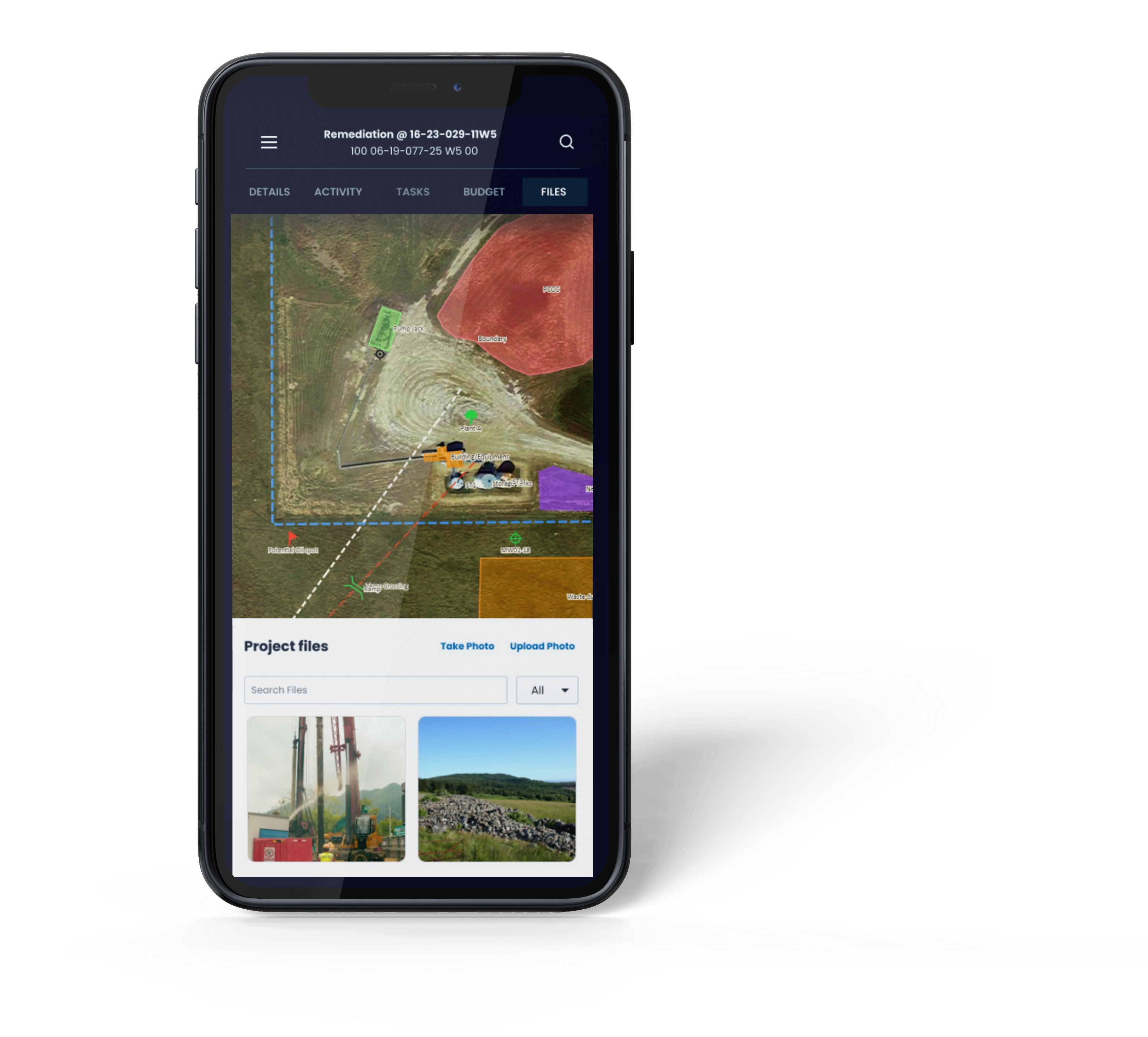 Our Solution
Built on an intuitive map-based interface, Matidor.com delivers real-time project tracking, collaboration and reporting among users. This intuitive platform provides a broad look at a company's entire portfolio – for example, all of the locations where project work is occurring – or zoomed in to any single location for specific site drawings, tasks, communications and more. Thanks to its intuitiveness, hundreds of hours of data management can be saved while managing up to 5 times more projects with the same team.
This centralized view provides a single source of truth that can be understood by all users, regardless of their technical literacy. For environmental consultants, Matidor improves operational efficiency by organizing all critical project information into one secure, centralized database, eliminating the need to switch between multiple fragmented tools. With its user-friendly GIS tools and easy integration with 3rd party data sources (such as point of interest, site imagery, and mobile asset tracking), Matidor makes it easy for nontechnical users to update and share geospatial information.
On the other side of the equation, their clients (natural resource companies, oil and gas operators, and municipalities) can free themselves from the spreadsheets and archaic mapping tools that often result in inefficiencies, increased liability, and cost overruns. With Matidor, they can eliminate the need for spreadsheets while having better, real-time insight into spending with a cost analysis tool, thus reducing the risk of budget overruns.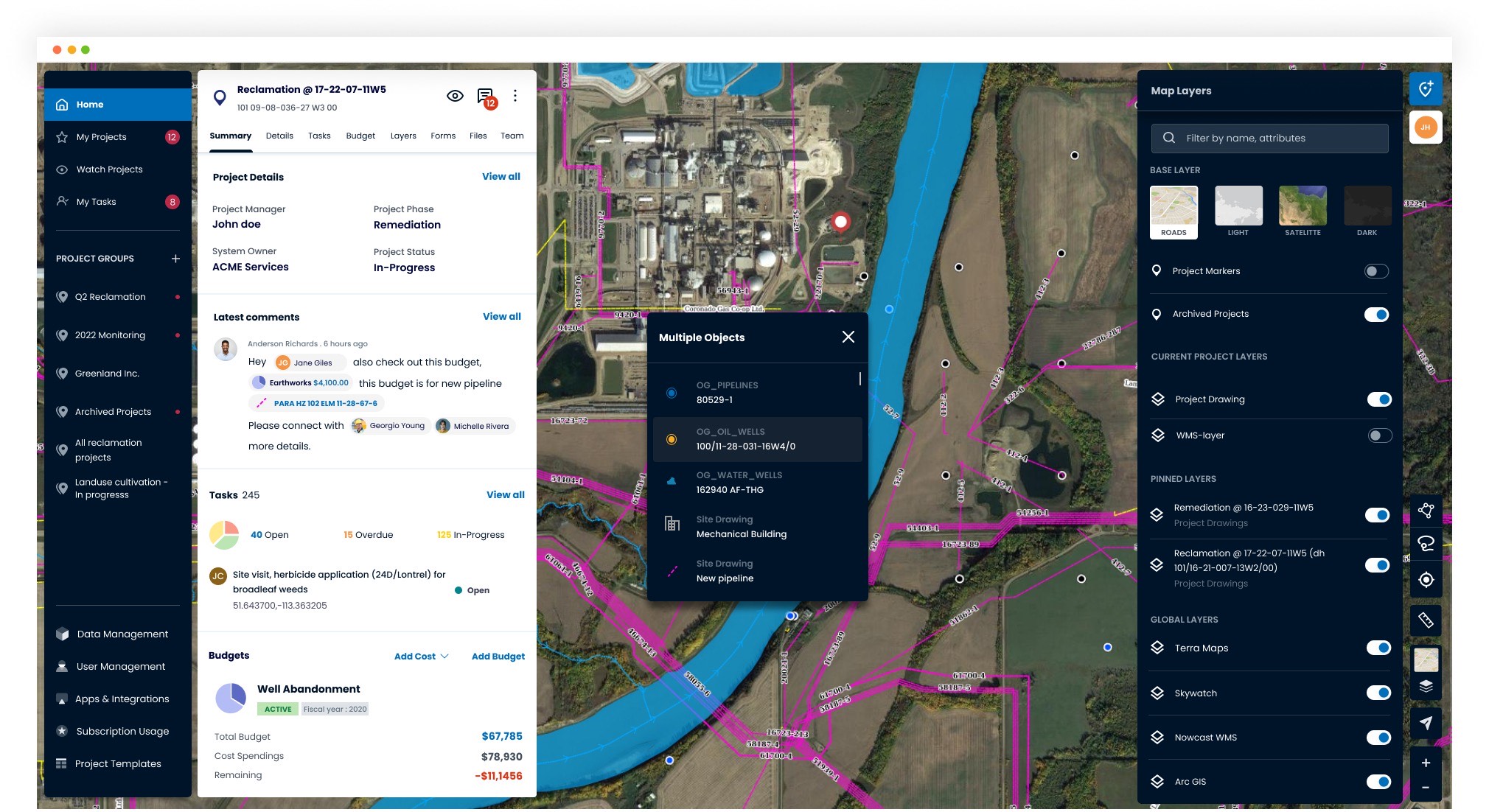 What makes us different
Accessing tabular and spatial information requires numerous steps and involves many different parties, making field project management extremely challenging, slow and costly. Matidor's map-based interface uniquely meets the needs of field companies, allowing for tasks and information relating to physical locations to be readily available to both technical and business audiences.
On the other hand, existing solutions in the market only offer one-way sharing that does not allow for real-time collaboration among many users.
Matidor.com is the only software product that combines mapping and project management with controlled, two-way sharing and can be used as a stand-alone platform or integrated with corporate systems, third-party data sources, and field devices. Matidor doesn't require the long training cycle of other industry-specific systems, and the unlimited user model opens the door to exponential growth. Stickiness is built-in through historical data storage and the aforementioned network effects.
Matidor's intuitive reporting gives users peace of mind with deadline reminders and constant notifications of critical events. Lastly, sharing project data and standardizing workflows with multiple vendors using our platform facilitates better decision-making and leaves a better environmental footprint and cleaner resource extraction.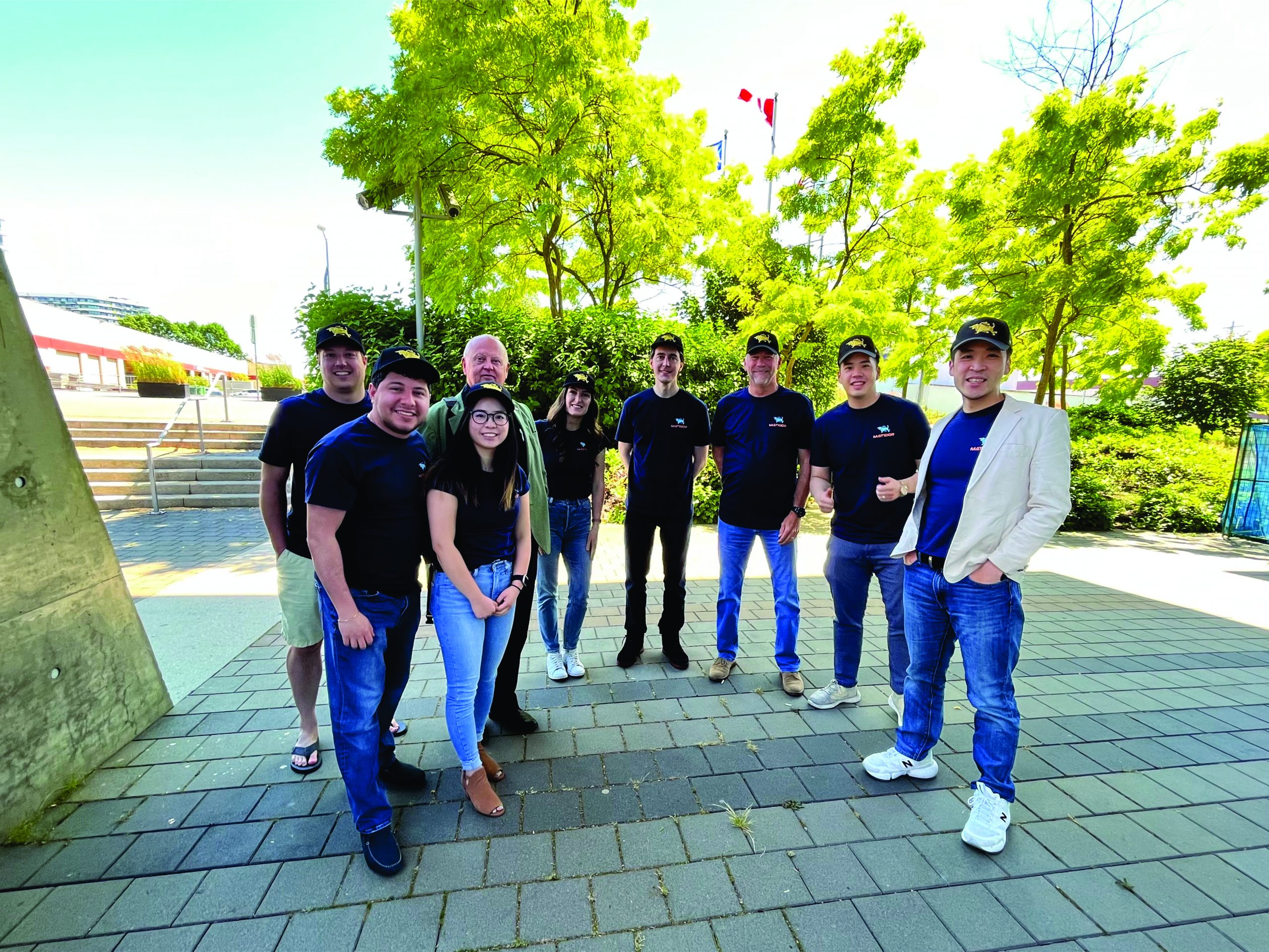 What's Next?
Matidor saw a banner year in 2021 after being accepted into Y Combinator and topping second place at the 2020 TechCrunch Startup Battlefield for its innovative solution to tackle challenges on environmental cleanups within the energy space. The company has a steady record of working with many environmental consultants, oil and gas operators, and project managers across western Canada to achieve better sustainable practices and adhere to environmental compliances. These benefits include countless hours saved and reducing unnecessary travel to the field that results in GHG output from heavy equipment. More recently, Matidor was selected as the geospatial platform of choice for Project Forest, a nonprofit organization founded in 2020 that works with like minded businesses to support carbon capture in Canada through afforestation.
With the amount of environmental impact seen from clients and strong partnerships with organizations striving for sustainability and carbon reduction, Matidor sets out to explore wider use cases in other industries. More recently, Matidor partnered with Arup, a globally recognized engineering firm dedicated to a sustainable environment and clean energy. The partnership combines Matidor's map-based project management capabilities with Arup's digital and sustainability expertise and experience in energy efficiency modeling and planning at all scales. Together, Matidor and Arup will collaborate to enable civil engineers to model multiple urban planning scenarios and calculate and optimize the energy efficiency in real-time so that the best-performing model can be developed to achieve maximum environmental impact.