In a recent ranking by Bloomberg BusinessWeek, The University of Tampa's Lowth Entrepreneurship Center was ranked as the No. 34 entrepreneurship program in the country. This award follows numerous accolades ranging from international awards such as the 2017 NASDAQ Global Center for Entrepreneurial Excellence to local recognition like the 2018 Coolest Office Space in Tampa Bay.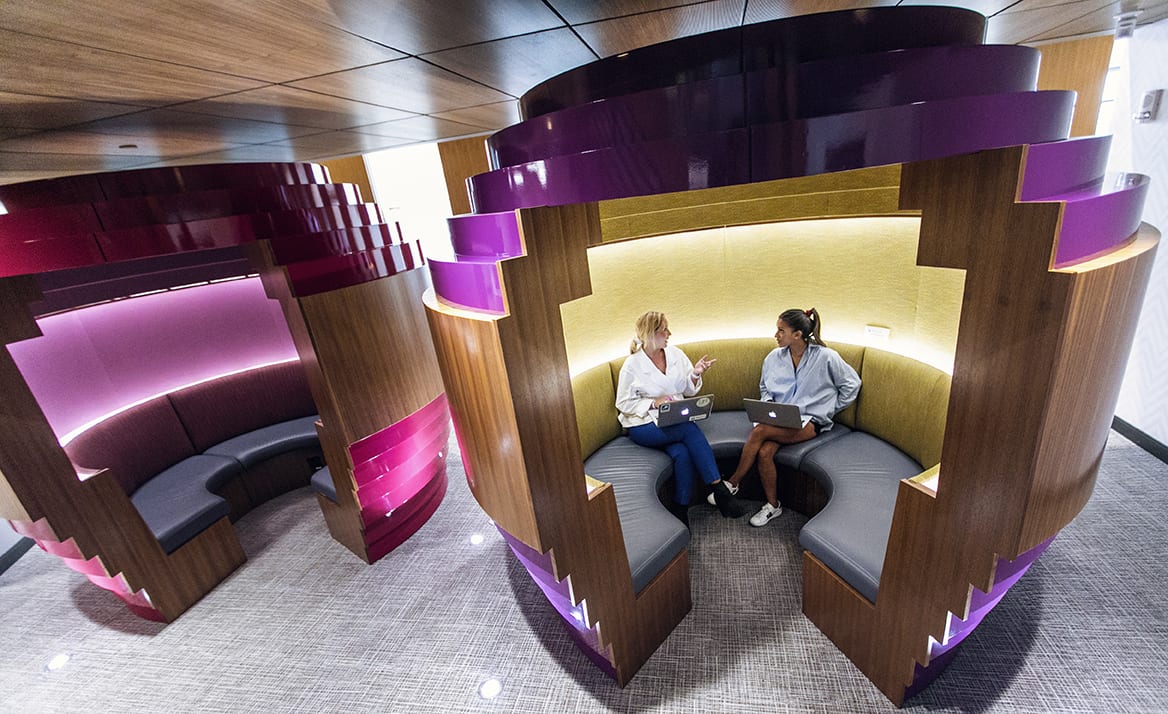 These distinctions, according to center director, Rebecca White, can be attributed to the center's focus on a unique combination of curriculum design, physical space, technology and ecosystem engagement to provide an experiential learning opportunity that prepares students to thrive in today's economy.
As a part of the Sykes College of Business, the Lowth Center's foundation is built upon growing students' entrepreneurial mindsets so they have the right skills and experiences to further pursue their entrepreneurial career in an evolving economy. The program engages students and the regional business community in mutually beneficial learning experiences, including research opportunities focused on student engagement and entrepreneurship pedagogy.
Students and members of the entrepreneurial ecosystem have multiple opportunities to get engaged in a wide variety of diverse learning experiences. These include networking events with local business leaders and entrepreneurs, pitch competitions, accelerator and incubator programs, speaker series led by entrepreneurial leaders from all over the nation, coaching from entrepreneurs-in-residence and education seminars.
Located within the Daly Innovation and Collaboration Building, the Lowth Center is housed in an exceptional facility that was created with experiential learning in mind. The space is creatively designed to bring together prospective student entrepreneurs, educators and experienced executives to generate, define and develop entrepreneurial concepts and to launch new ventures.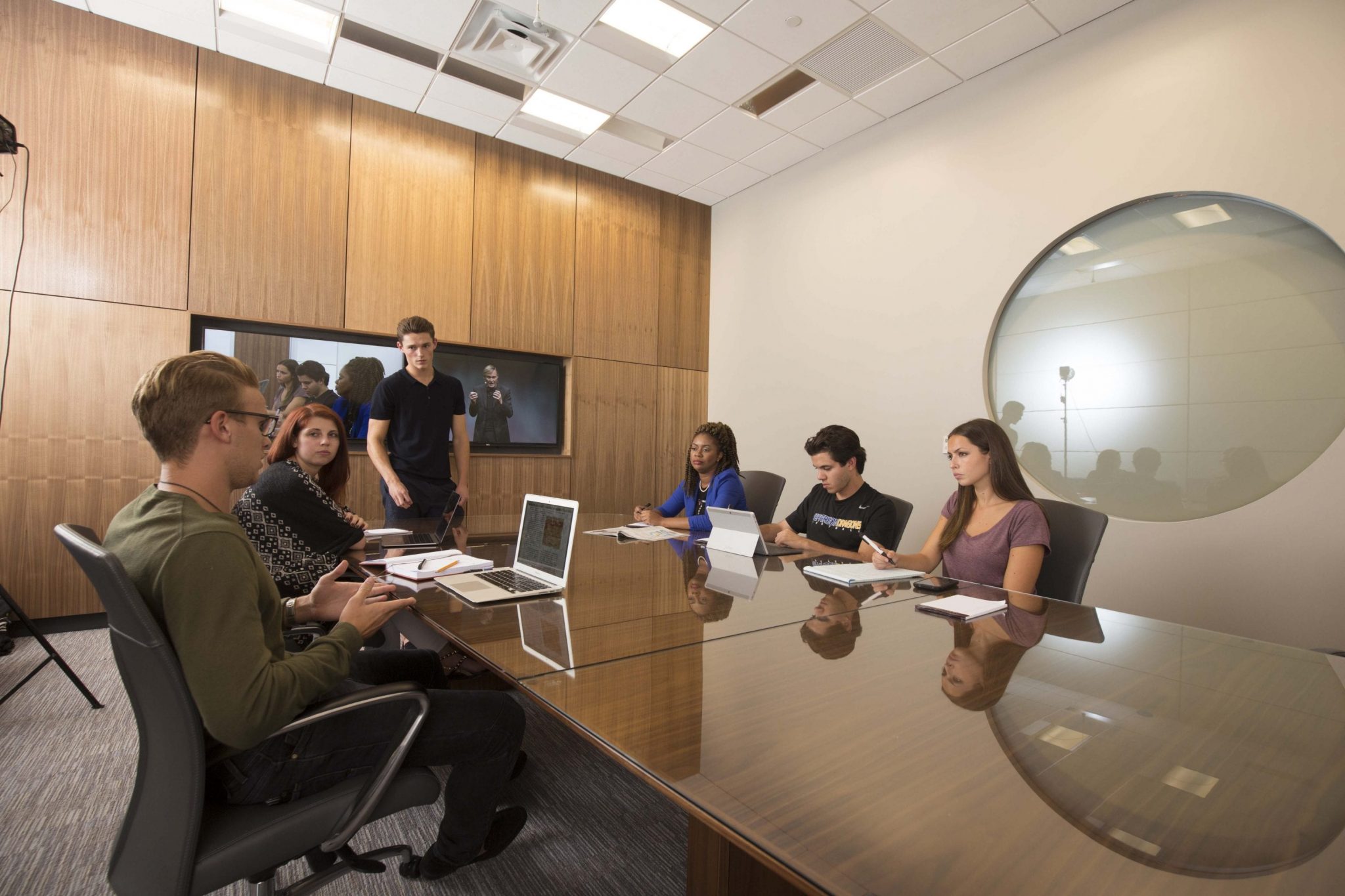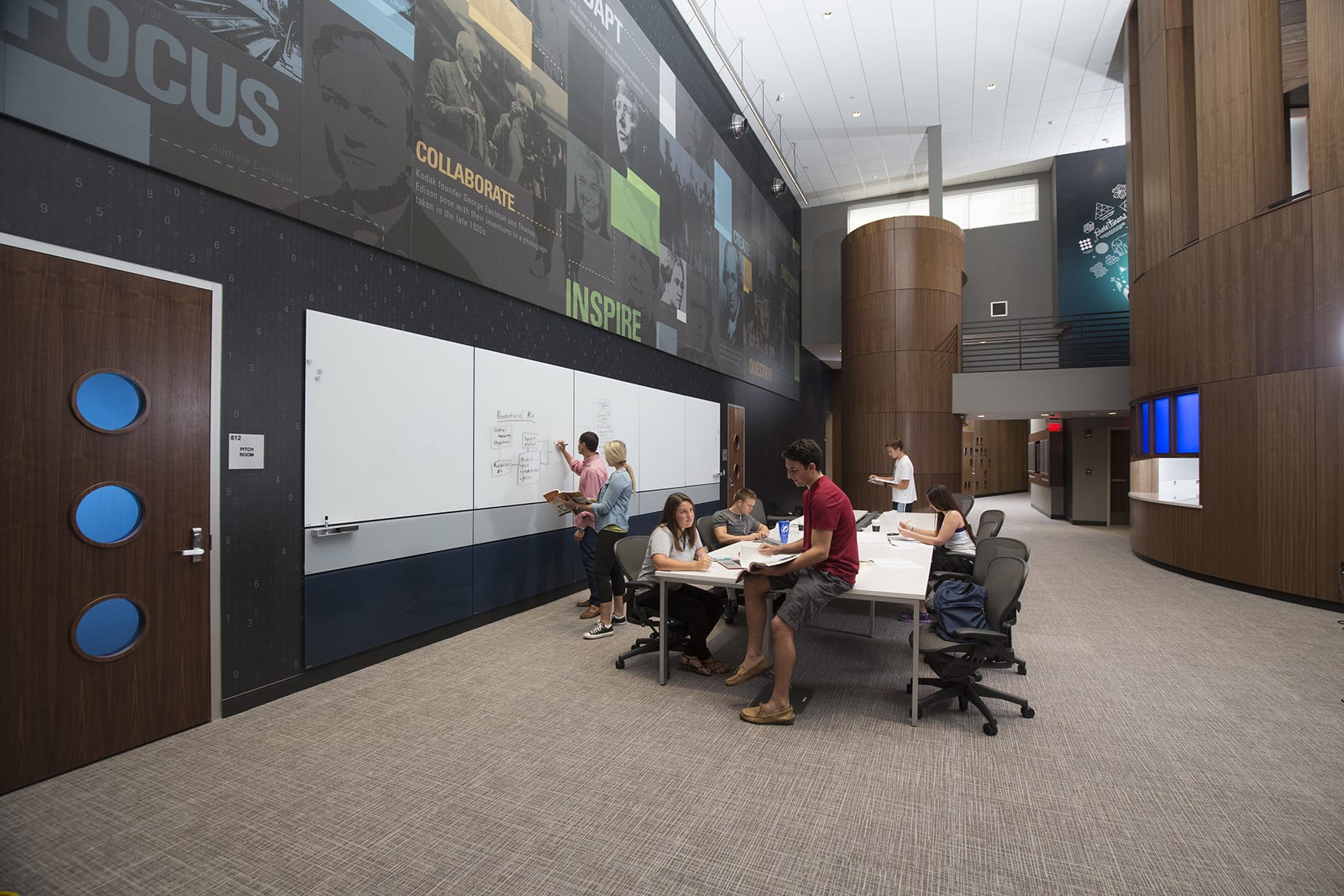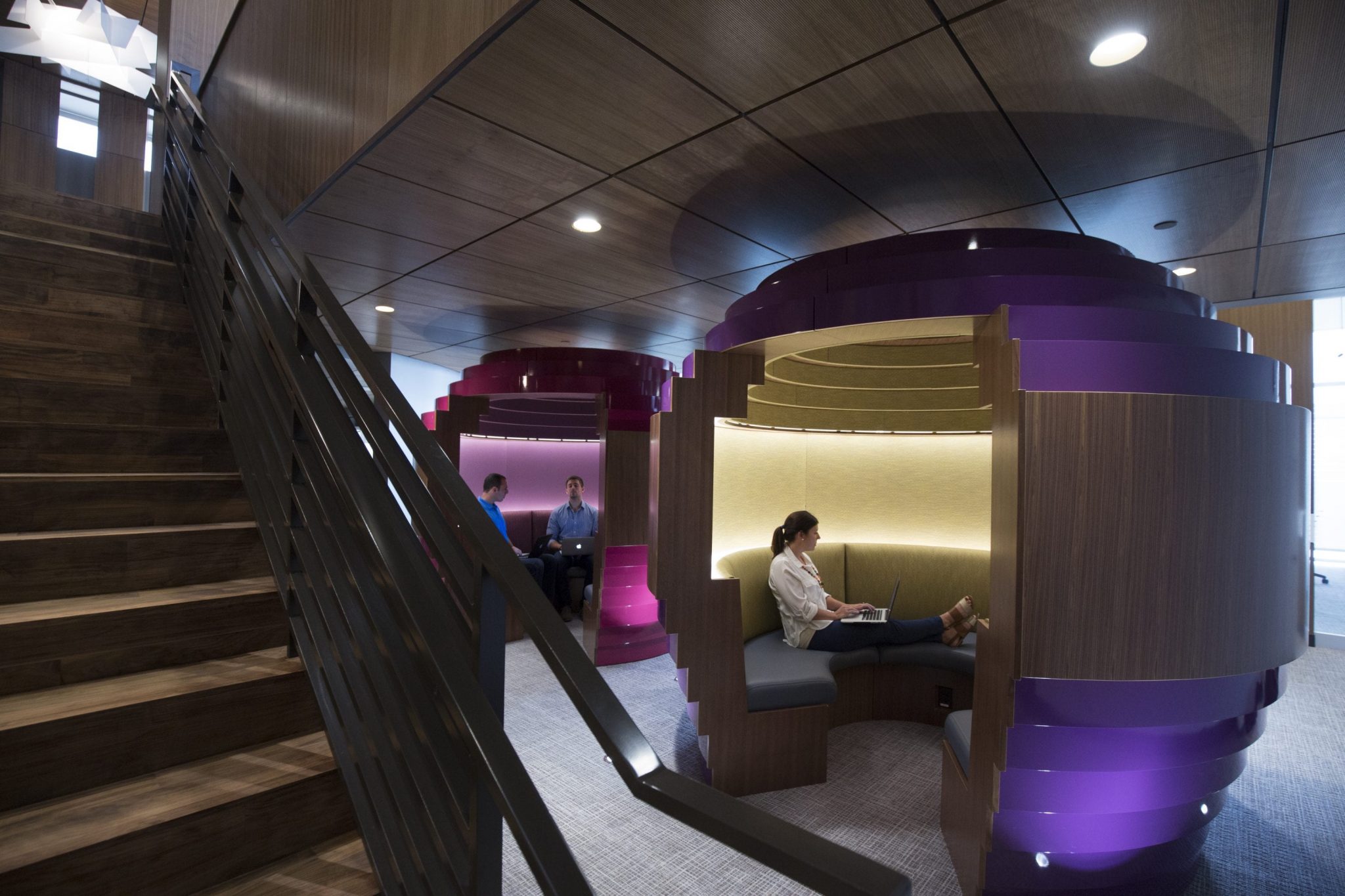 Through its programs, the Lowth Center brings together prospective student entrepreneurs, educators and experienced entrepreneurs to generate, refine and develop business concepts and to launch new ventures.
For the past two years, the Lowth Center has also been the hub of research focused on Tampa Bay's entrepreneurial ecosystem. The "State of the Tampa Bay MSA Entrepreneurial Ecosystem" report, initially funded by the Ewing Marion Kauffman Foundation, has determined that the Tampa area entrepreneurial ecosystem is overcoming challenges to grow a diverse field of new ventures, support organizations, and investment.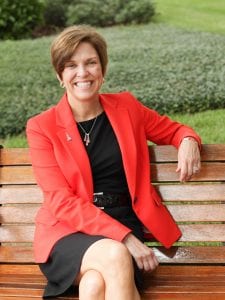 Rebecca J. White, Ph.D. is the Walter Chair of Entrepreneurship and Professor of Entrepreneurship and Director of the John P. Lowth Entrepreneurship Center at The University of Tampa. White is a thought leader in entrepreneurship education, where her research is based at the intersection of entrepreneurial ecosystems, opportunity recognition, entrepreneurial mindset, and competency-based education.
"At the most basic level, innovation centers are about economic development. However, high-performing entrepreneurial ecosystems lead to increased knowledge spillover and innovativeness, and the opportunities that emerge influence a region's ability to attract and retain the best and brightest talent. Innovation centers are nourished by a number of economic actors including investors, corporations, governments, startups and educational institutions. A catalyst in virtually all highly functioning entrepreneurial ecosystems, universities serve as a primary source of intellectual talent, research, and innovation.
Strong universities are designed to solve complex dynamic problems, and as such, often take leadership roles in building entrepreneurial ecosystems. Moreover, university entrepreneurship centers, like The University of Tampa's Sykes Business College Lowth Entrepreneurship Center, provide a place for innovation and creative intersections to occur. Fortunately, the Tampa Bay region is blessed with a wide variety of strong academic institutions that provide learners a range of opportunities, from community-based learning to postgraduate level, with a wide range of academic missions, from teaching to basic research."
The University of Tampa's entrepreneurship major, housed in the Lowth Entrepreneurship Center, is one of the largest majors on campus and provides students with skills that are critical for anyone who wants to be an entrepreneur or think like one.
Through its programs, the Lowth Center brings together prospective student entrepreneurs, educators and experienced entrepreneurs to generate, refine and develop business concepts and to launch new ventures. Through a combination of classroom study and applied learning with the local business community, students learn how to develop an entrepreneurial mindset, recognize business opportunities, conduct marketing research, prepare executable business plans, identify financial needs, acquire funding, maintain liquidity, manage cash flow and much more.
Undergraduate degree programs include majors in entrepreneurship and international business and entrepreneurship and a minor in entrepreneurship. Graduate degree programs include an MBA with a concentration in entrepreneurship and an M.S. in entrepreneurship. Launched in 2016, the M.S. program utilizes design thinking, systems thinking, collaboration and prototyping to help students move from concept to business in 12 months.
The Lowth Center's incubator and accelerator programs typify the center's learning modality. The Spartan Accelerator is designed to help current students grow their business ideas. The Spartan Incubator is a live lab for up to nine early-stage community businesses and alumni. Business owners in the Spartan Incubator receive expert guidance from faculty, venture capitalists and entrepreneurs-in-residence, attend seminars on campus and work with student consulting teams assigned to assist them.
The Lowth Center also fosters collaboration with students majoring in other disciplines. For example, the Department of Film, Animation and New Media, along with Entrepreneurship, have recently begun an initiative to bring students together to create sizzle reels for products and animated shorts that support entrepreneurship students with current projects. The goal is to promote a true interdisciplinary collaboration between worlds that have many characteristics in common, such as a risk-taking attitude, a never-ending curiosity, and a sense that we can change the world for the better.
Two Entrepreneurial Businesses built in the Lowth Entrepreneurship Center's Spartan Accelerator and Spartan Incubator Programs:
1. ADventure Marketing
2. Signature Lacrosse
ADventure Marketing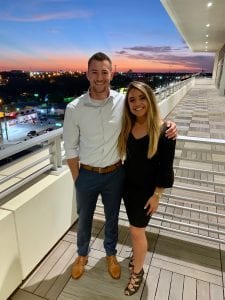 ADventure Marketing: Tampa's Creative Firm. From web development and search engine optimization to innovative videography and social media management, we take our client's needs in mind and create personalized digital packages that drive growth and revenue.
Alicia Waldner and Zach Gresham, coming from technology and medical marketing firms in the Tampa Bay area, left their 9-5 jobs to pursue the idea of owning their own firm.
One year later, ADventure has grown into a team of 10+ employees, creating digital excellence for many well-known brands in the Tampa area including the likes of Armature Works, Boca, McDonald's, Tampa Laundry Company and more.
ADventure's creativity is what sets them apart. Whether it is high-quality images, dynamic and sharp videography or futuristic, highly-engaging websites, the content created is at the forefront. Keeping their client's goals and industries in mind, ADventure creates digital strategies and executes on them across multiple verticals and touchpoints. Creating ROI has become one of the largest drivers behind what they do, no matter the industry.
"I believe the biggest part about being an entrepreneur is surrounding yourself with passionate, driven individuals," Gresham said of building the business in Lowth Center Spartan Accelerator. "Coming into an office with dozens of other hard-working individuals, being able to converse with other entrepreneurs about struggles and successes, and learning from them has made a huge impact on the growth of our own brand."
Gresham said he is focused on becoming Tampa's leading digital firm responsible for innovation in the way businesses outsource marketing. He sees repositioning sales to move towards social media instead of websites. "I'm inspired to create a brand that not only creates opportunity and success for our clients but brings together individuals passionate about marketing and giving them the tools to succeed," Gresham said.
Learn more about how Lowth Entrepreneurship Center Spartan Incubator company, ADventure Marketing, is reposition sales and creating opportunities for businesses.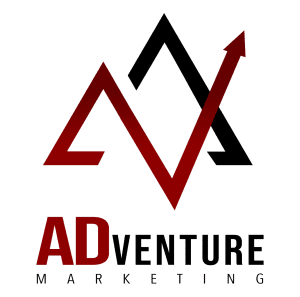 instagram: adventure.marketing
linkedin: adventuremarketinginc
Email: [email protected]
adventuremarketing.co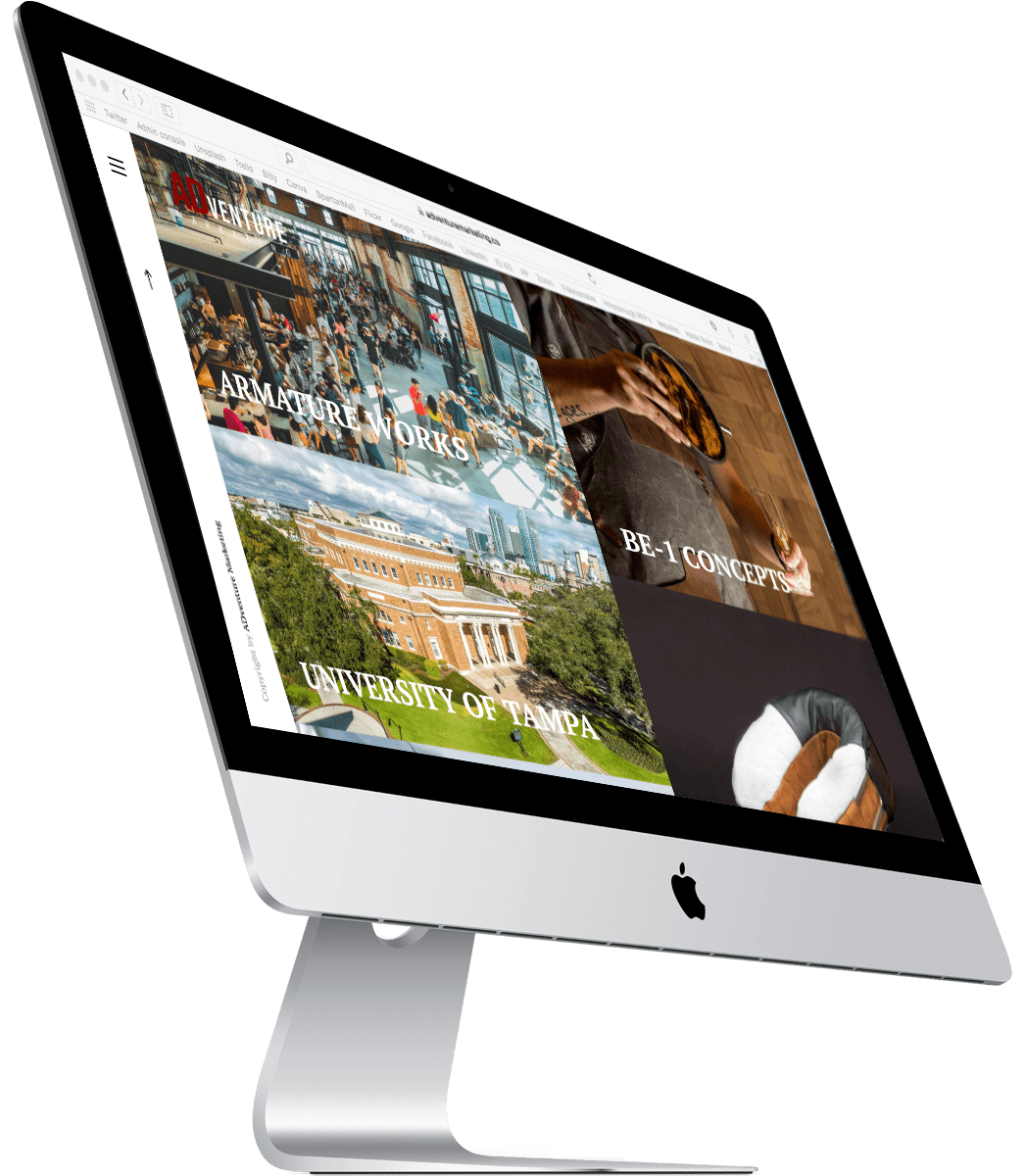 Signature Lacrosse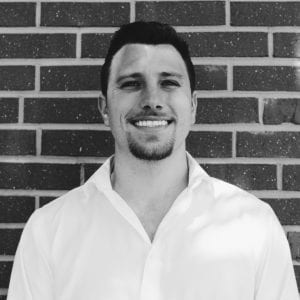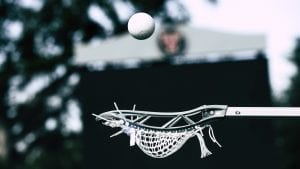 At Signature Lacrosse, we are always working towards a better tomorrow for the lacrosse community. Who knows the game, faults and all, better than the actual players on the field? That's why everything we do starts on the lacrosse field. Every idea, every product, comes from the game itself and solves the needs of its players. We're working to revolutionize the landscape of lacrosse by dynamically propelling the progression of the equipment, the athletes, and the experience of the sport, one step at a time. "For the players. By the players." as we like to say.
Dan Soviero, founder of Signature Lacrosse, jokes that school was never his thing. But that's only because of where he is now. Through a series of ah-ha moments, Soviero recognized and capitalized on an untapped niche when he was in high school when he picked up his first lacrosse stick. He came to a crossroads nearing the end of his college playing days and was forced with a tough choice: complete his degree at The University of Tampa or drop out to grow his burgeoning business. He chose the latter, and it immediately proved to be the right decision.
Saying lacrosse is an emerging sport in the United States is an understatement. For 12 consecutive years, overall lacrosse participation increased by 20,000 players or more annually. From 2011-2016 the number of high schools and NCAA schools sponsoring the sport grew by 27 percent and 33 percent, respectively.
"We don't want to just be an equipment brand that watches the game grow and grows with the game.," Soviero said. "We want to be the reason why the game goes from growing at a five percent rate annually to 10 percent rate annually."
Using the mission to drive the progression of lacrosse as his beacon, Soviero is focused on innovating the sport's equipment one piece at a time. Staffed by former/current players and coaches who understand the points of everything "lax," they've adopted the slogan, "For the players. By the players." The reasoning: better gear allows the player to have more success early, and in turn, the sport has better retention.
"Lacrosse is hard enough as it is to pick up, so your equipment should not be holding you back," Soviero said.
Soviero remembers picking up an old lacrosse ball that had been worn, torched by friction and UV rays. He realized no one was trying to make a better ball, but there was definitely a demand for one. Soviero researched and partnered with a rubber chemist and ball manufacturer. The newly-formed team worked together to change the ball manufacturing process altogether. By standardizing the manufacturing process and improving the chemical make-up, the team created a premium ball that is stronger, safer and lasts longer. To say it was a hit would be an understatement.
Signature Lacrosse sold 100,000 balls in its first month of business, and currently, there are over 4 million of the company's premium balls in the market. Signature Lacrosse balls are now the official ball of the National Lacrosse League, the FIL World Games, and top NCAA programs across the country.
Now, Signature Lacrosse is on a mission to rethink and improve every piece of lacrosse equipment from the ball to the stick, to the goals themselves. Next in line being the complete stick.
The company's affiliation with the Lowth Entrepreneurship Center has fostered success. "The Lowth Center has been pivotal in enabling Signature to grow by surrounding our team with resources that we would have otherwise never had access too," Soviero said. "Including having access to some of the best entrepreneurial minds in the world."
Moving forward, rigorous testing with a focus on practicality is what makes the Signature Standard for quality different from anything else in the sport. "The Signature Standard is us pushing our own boundaries – we are trying to best our personal best," Soviero said.

The same approach is taken for every piece of lacrosse equipment the company releases. No matter how innovative the material is, the most important thing to the Signature Lacrosse team is making sure their equipment can stand up to all of the different elements that might show up on any lacrosse field in the U.S.
Learn more about how Lowth Entrepreneurship Center Spartan Incubator company, Signature Lacrosse, is growing the game.
Email: [email protected]
instagram: signaturelacrosse
linkedin: dan-soviero-3945b0a8
www.signaturelacrosse.com