Lady Green Miami is dedicated to bringing sustainability into today's waste management. Through its innovative pay-to-throw/recycle service and other unique programs, Lady Green hopes to significantly benefit the environment, the economy and everyone's quality of life.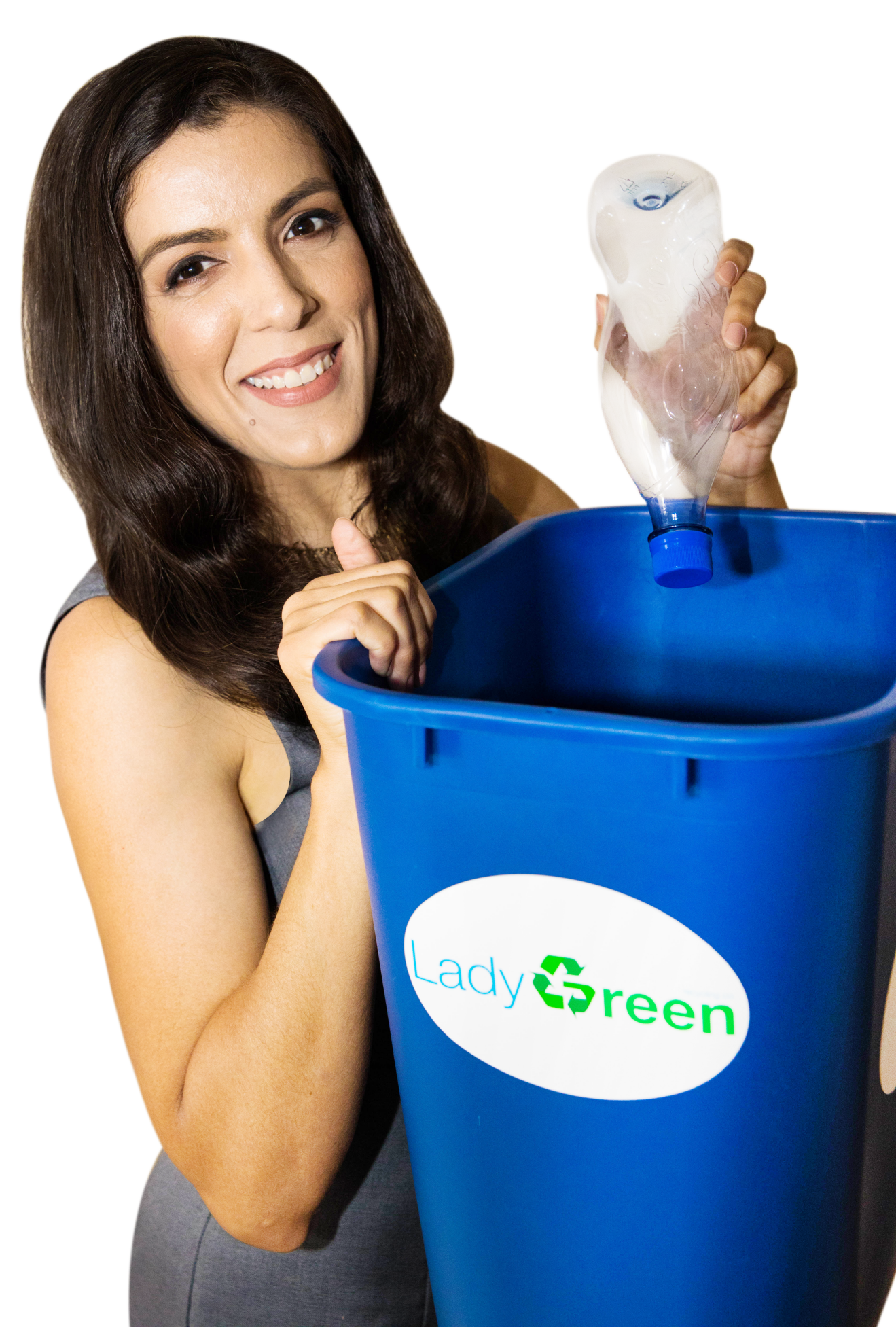 Michelle Salas founded Lady Green Miami Recycling Company in 2010 with a goal to protect the environment and help people and businesses through waste reduction in Miami communities. Today, Lady Green Miami provides waste pickup and multi-stream recycling services to over 1,000 locations throughout Miami-Dade County.
"Lady Green recognizes the rising environmental challenges and demands that our generation faces as well as future generations," says Michelle. "Natural resource depletion is of specific concern to me because natural resources provide all of the world's products and services. Our environment and its natural resources are also at risk from the global impacts of climate change."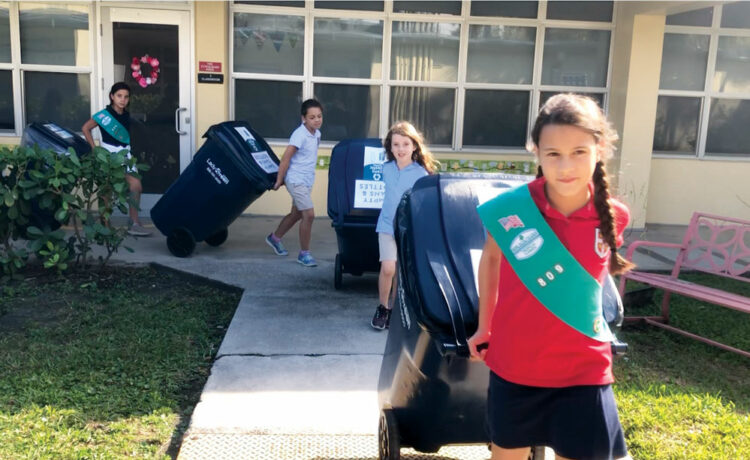 "Lady Green Recycling has been paramount in our efforts to bring responsible plastic and aluminum recycling to our school. Their extensive knowledge on the waste management category, combined with their passion for proper waste disposal and reduction is exactly what our students and community need. Their partnership has allowed us to teach better ways to recycle, and made it easy for us to manage the day-to-day process in a cost-effective manner. We look forward to continuing to grow our services provided within the school while cheering them on as an industry game-changer."
– Palmetto Elementary – Meghann Collard, PTSA
In addition to helping participants and communities reduce, reuse, and recycle, Lady Green offers educational and incentive programs to help its message take root. Through education, Michelle believes that a sustainable and holistic approach is the most effective in creating a lasting change when it comes to matters of waste management.
A recycling guide, for example, helps households and businesses navigate what materials go where—and why—and a composting how-to toolkit enables people to even further reduce their waste by entering organics back into the nutrient cycle and keeping them out of the landfill. The company also offers electronics recycling and junk removal services.
But Lady Green doesn't stop there. To ensure customers understand the system, Lady Green staff spends time with clients at their properties to offer best practices and answer questions. They also service the bins from wherever they are located; customers don't need to move them to the curb.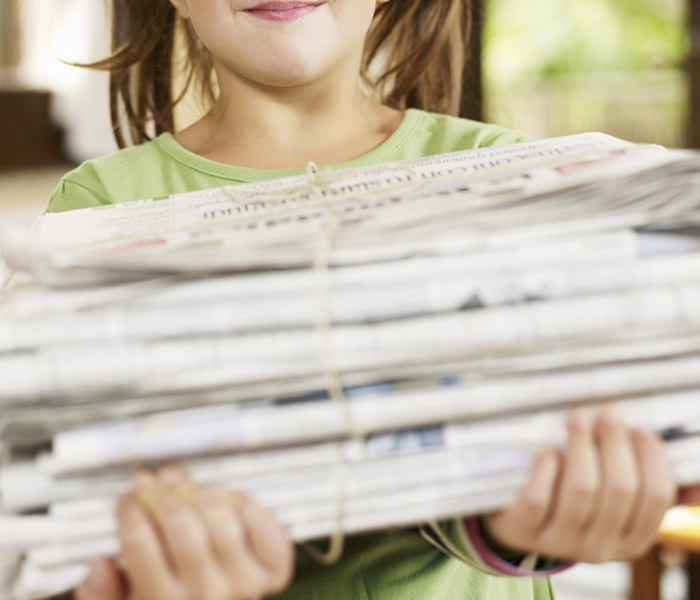 "When our school decided to review our sustainability and recycling efforts we met with a number of companies. We chose Lady Green because Michelle's commitment to recycling and the environment inspired us. She has been a proactive partner in our work ever since. Every single thing she said that she would do she has done. Her data-supported recommendations for organizational improvement have reinvigorated our program. I recently recommended her enthusiastically to a neighbor school because I believe highly in the ethos of the company, and in Michelle's leadership."
– Gulliver Preparatory Schools – Tyrone Sandaal, Prep Dean of Students
There is also a mobile app that will be launched by the end of 2019, which will allow customers to schedule pickups, review their waste diversion metrics, and gamify their recycling practices in an effort to educate and reduce contamination rates. Michelle is also publishing a children's book entitled The Lady Green Club to inspire young generations to care for the environment.
"Currently, I feel like we're so disconnected from waste," Michelle said in a recent interview with Waste360, whose 40 Under 40 award, Michelle earned for her inspiring and innovative contributions to the waste management and recycling industry. "But through storytelling, I hope to help fix that disconnect. I also hope to inspire children to go after their dreams by relaying the message that anything is possible if you truly believe and work at it."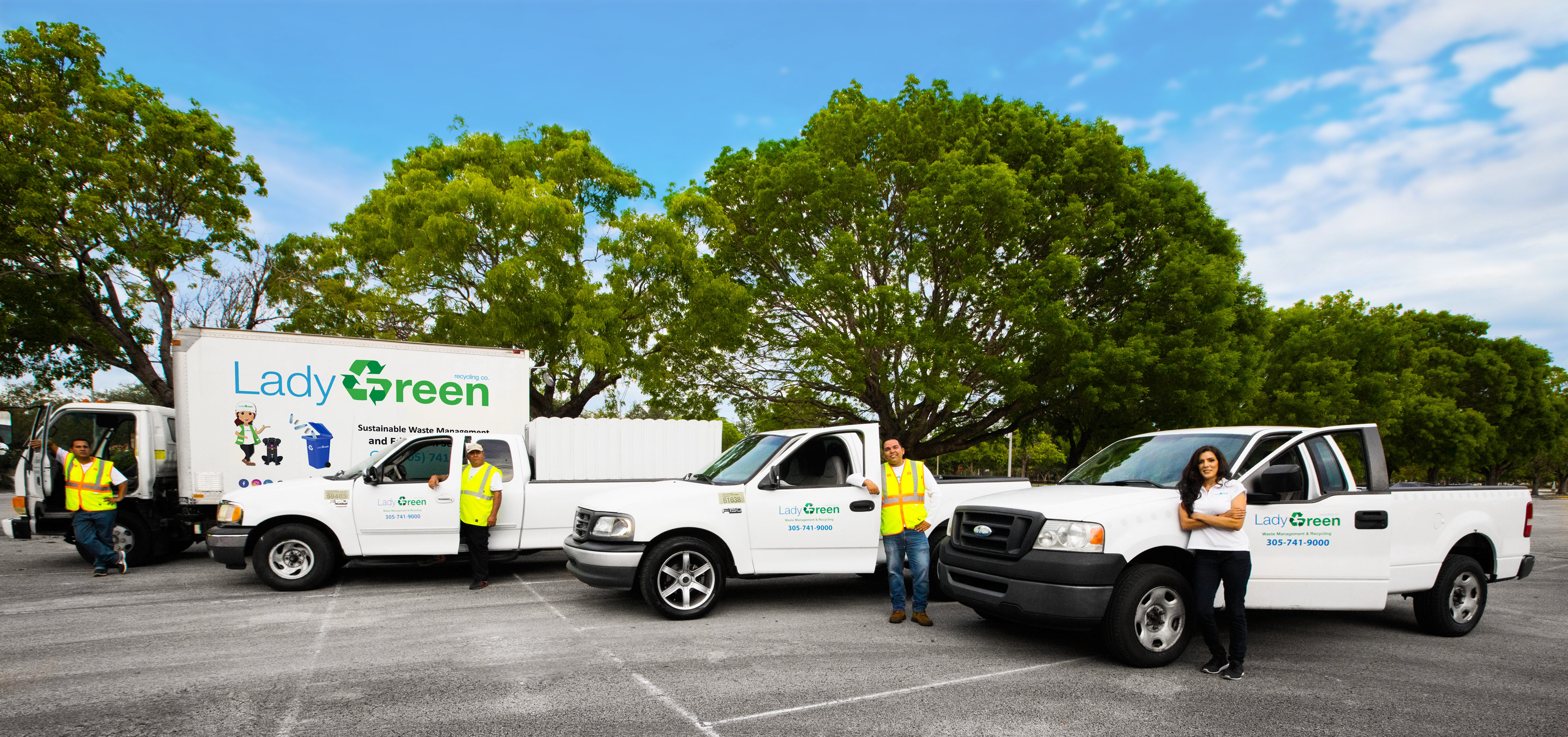 "During the last two years it has been a success story to work with Michelle Salas and Lady Green. This is due to her diligence and ability to comprehend our needs. Her positive and pleasant attitude makes it a pleasure to work with Michelle. We are highly motivated to find and explore ways to do more recycling projects with Michelle and Lady Green. Her company provides top-notch service and quality."
– E-Scrap, Inc. – Gustavo Saliva, President