KPMG in Canada is proud to have been serving clients in Alberta for over 100 years. Today, they have one of the largest professional services firms in the province, providing Audit, Tax, and Advisory services to public and private businesses. Their depth and diversity of experience and local presence are complemented by their access to national and global professionals, helping organizations effectively and efficiently manage performance and risks in the dynamic environments in which they operate.
Building a thriving tech industry is key to Alberta's economic diversification. KPMG stands at the forefront of the technology and innovation ecosystem, propelling the region towards a future defined by cutting-edge advancements. As a leading professional services firm, the KPMG in Canada's Calgary office has been a catalyst for transformative change, working closely with the Platform Innovation Centre and nurturing KPMG Ignition Calgary. With a relentless drive to foster innovation, KPMG is writing a remarkable story of progress, collaboration, and technological breakthroughs.
Successful startups are at the base of this and are growing the economy and creating employment. KPMG in Canada remained a strong supporter of the tech industry in Alberta, working with numerous companies from start-up to success, and their support of this quickly growing industry is helping drive opportunity, sustainability, and prosperity for Albertans.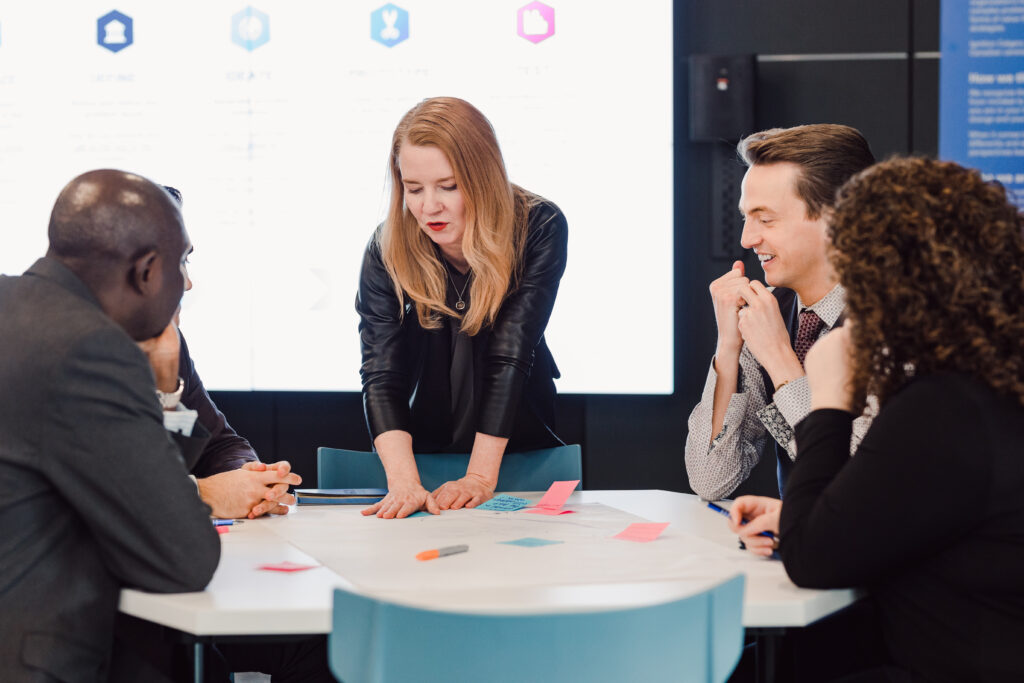 THE PLATFORM INNOVATION CENTRE: A NEXUS FOR COLLABORATION
The KPMG in Canada Calgary office's commitment to innovation is demonstrated by its relationship with the Platform Innovation Centre. This collaborative hub serves as a point of connection for startups, entrepreneurs, industry experts, and academia, and fosters an environment where diverse minds converge to develop, refine, and deploy disruptive technological solutions.
As a Pillar Team Member of the Centre, the KPMG in Canada Calgary office plays an instrumental role in mentoring, advising, and supporting emerging companies through their growth journey. The firm actively participates in workshops, thought leadership panels, and innovation focused events, fostering a culture of knowledge-sharing and collaboration. This interconnectedness ensures that ideas are nurtured, connections are forged, and innovations are given the platform they need to thrive.
Drawing upon KPMG's vast experience and knowledge in various industries, the firm provides invaluable insights to startups and scaleups, helping them navigate through the intricacies of market challenges, regulatory landscapes, and financial strategies. By offering tailored advisory services, KPMG empowers these startups to build robust business models and scale their innovations rapidly.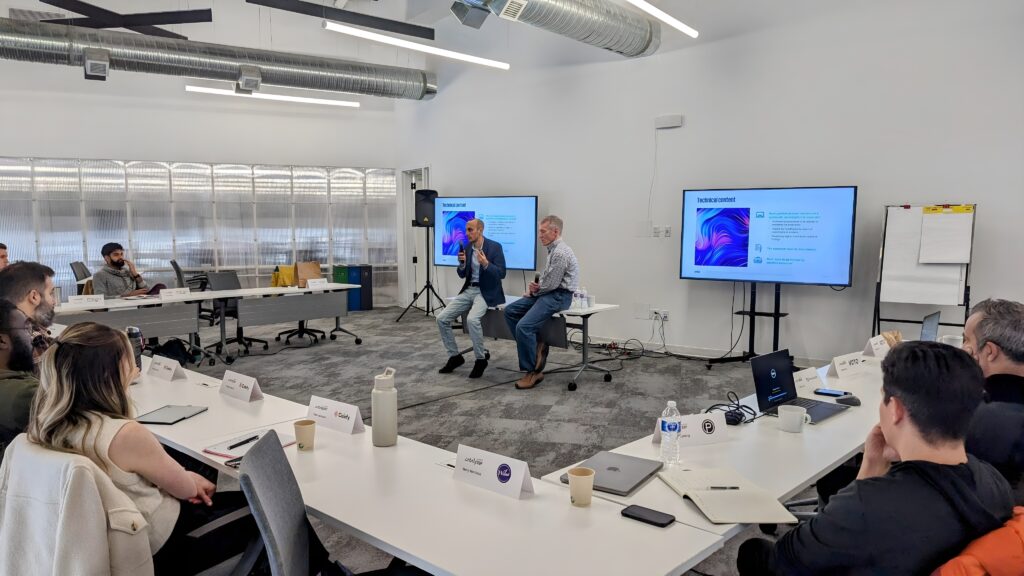 KPMG IGNITION CENTRE: SPARKING CORPORATE INNOVATION
In addition to supporting the broader tech ecosystem in Alberta, KPMG in Canada's Calgary office established its own innovation centre, KPMG Ignition Calgary. This space serves as a dynamic and collaborative hub designed to spark innovation, fuel transformation, and unlock an organization's future potential.
The KPMG Ignition Centre employs design-thinking methods to deliver customized sessions to help businesses reframe complex problems into future opportunities and unlock new forms of value through breakthrough thinking and actionable strategies.
They recognize that every business challenge can be different, from mindset to maturity to trajectory. The Ignition team can meet a company wherever it is in their journey, embracing their drive for change and envisioned destination. When it comes to problem-solving for a client, KPMG thinks differently and works differently, because unconventional perspectives lead to unconventional insight.
KPMG has domain knowledge and experience in many market-leading industries, sectors, technologies, alliances, and solutions. We can leverage the capabilities within our diverse team to create new value for your organization.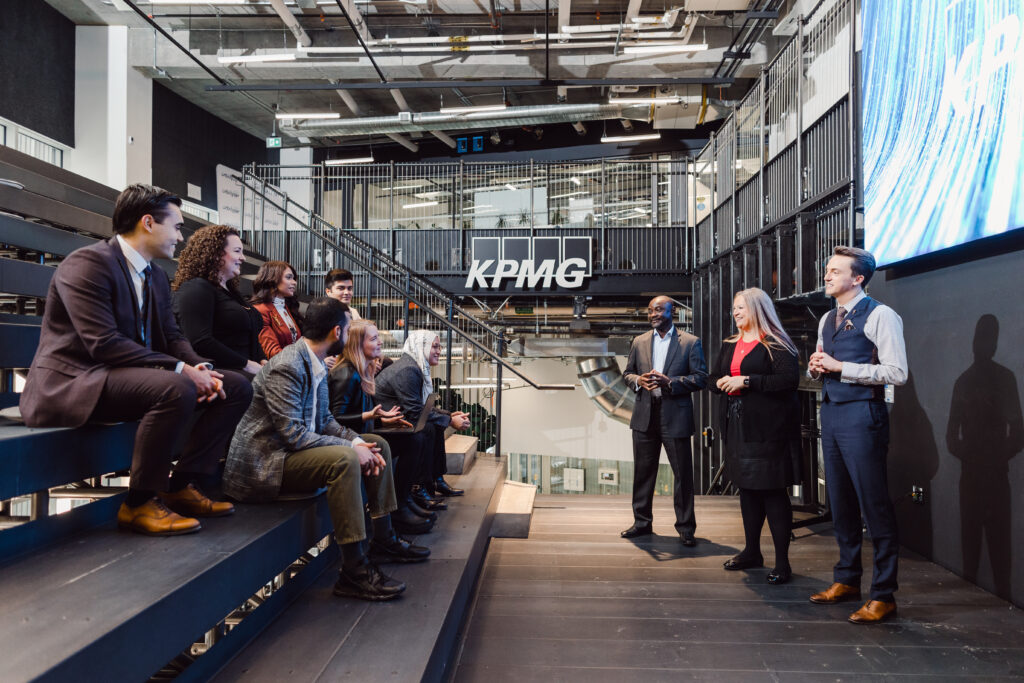 BUILDING A RESILIENT FUTURE TOGETHER
As KPMG in Canada continues to focus on technology and innovation, it remains committed to building a resilient future for the province and beyond. By collaborating with the Platform Innovation Centre, empowering emerging and high growth ventures, and driving corporate innovation through KPMG Ignition Calgary, the firm is helping shape a landscape that thrives on cutting-edge advancements.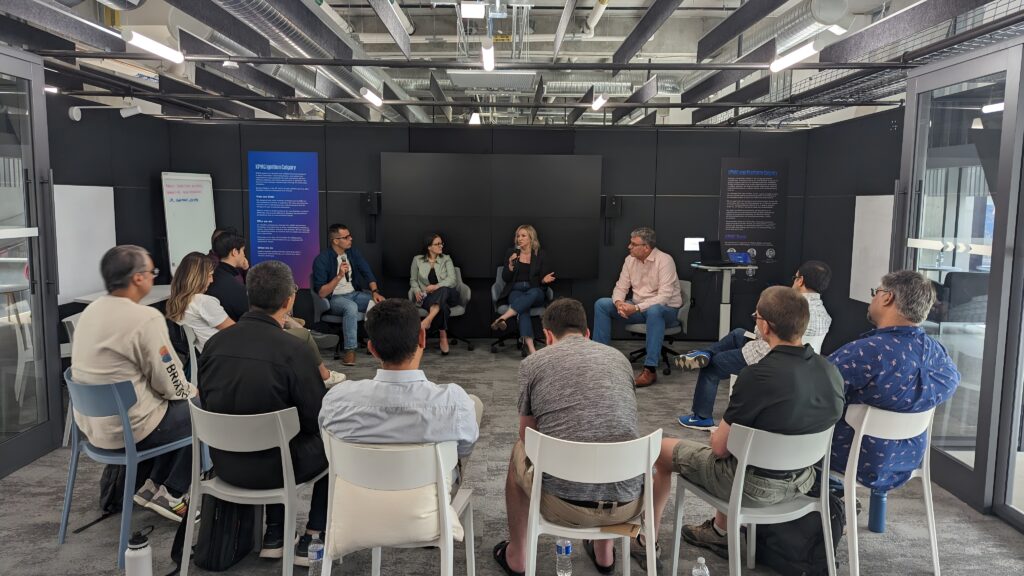 PMG fosters an innovation-driven culture within the organization. Employees are encouraged to think beyond conventional boundaries and embrace a mindset of continuous improvement. This dedication to innovation permeates through KPMG's service offerings, leading to solutions that are effective, considered, and keep the future in mind.
In the spirit of unity and cross-industry collaboration, KPMG in Canada recognizes that shared knowledge and diverse perspectives are the cornerstone of progress. As the province continues to evolve as a prominent technology and innovation ecosystem, KPMG in Canada stands resolute in its commitment to unleash the power of innovation and help create a brighter, more sustainable tomorrow for everybody in Alberta and beyond.