Klip Collective is a creative studio and pioneer of video mapping that produces experiences of light and sound, using a site's features as a canvas.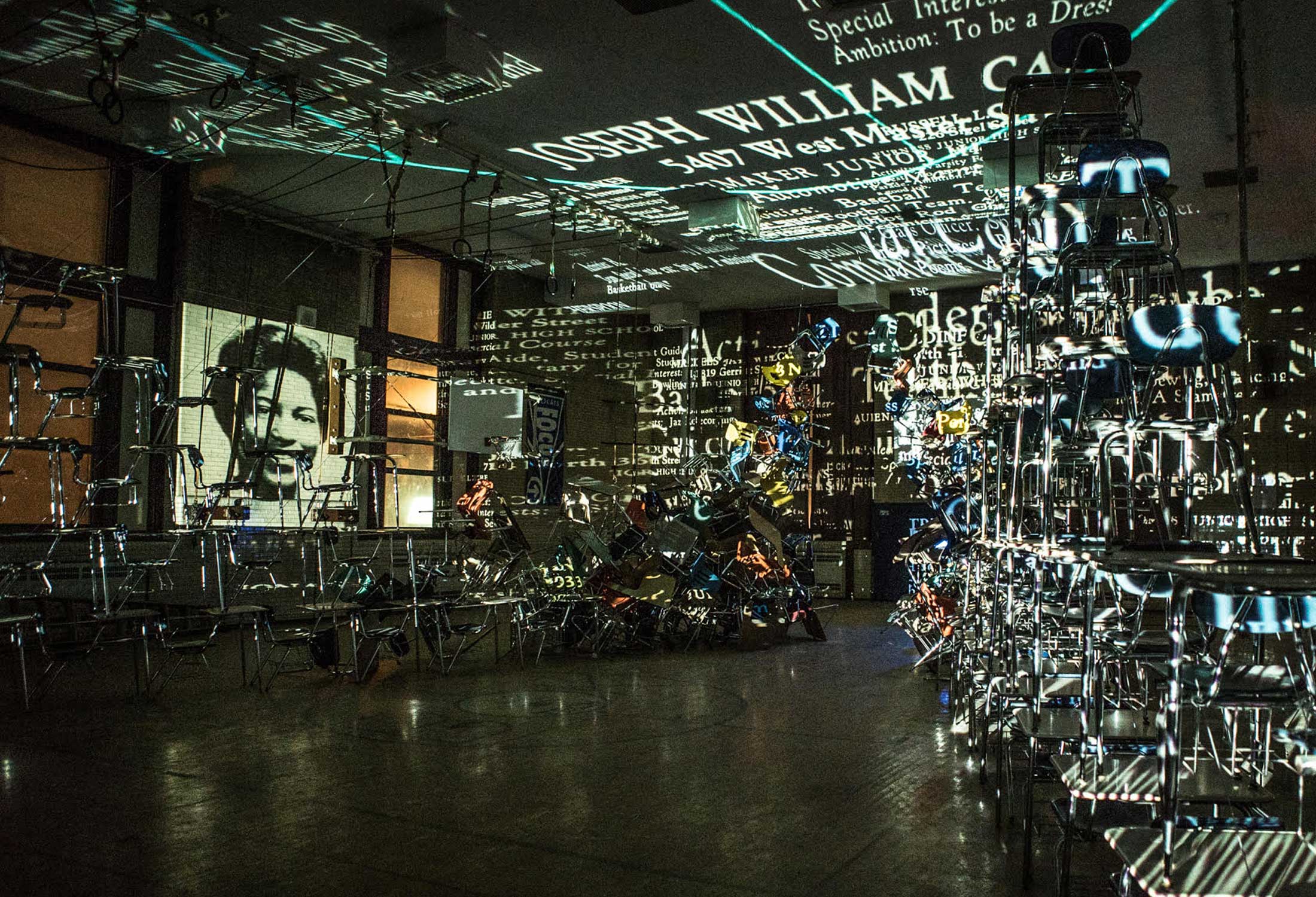 It's one thing to create an art piece, but it is entirely something else to invent an art form. But that's exactly what Ricardo Rivera, co-founder of Klip Collective, has done. If you've heard of the phrase "video mapping," then you have encountered the name and concept Rivera invented. He even holds several patents for it.
Simply put, video mapping, also known as projection mapping, is a process in which a visual sequence is literally projected onto a chosen space. The technical dexterity required for even a few seconds of a projection is astounding, but Klip Collective's finished projects are nothing short of mind-blowing.
While we put much effort into the technical design and syncing original music for our experiences, for example, the technology is just a means. The end result is what truly mystifies and captivates, and makes our art unique. It is an immersive experience that is able to transform space in a way that no social-media platform can fully capture.– Michelle Barbieri, Executive Producer
Klip Collective garnered attention at Sundance Festivals and for their water hologram of Carmello Anthony on the Hudson River in New York. With their recent project "Vacant America," which used video mapping to tell the story of Philadelphia's closed Bok Vocational School, Klip Collective gathered interviews, photographs, and other materials it could salvage from the massive Art Deco building and created an audio-visual collage to remember the school's history. A found photograph of a men's basketball team, for example, is projected, life-size, against the very wall it was taken in front of some fifty years before. The effect is an uncanny and beautiful homage to a piece of Philadelphia's landscape that might otherwise have been forgotten.
Klip Collective's subsequent installations have evolved and grown in scope and complexity; many of them use an outdoor, natural backdrop, which creates new mapping challenges. Every plant—and for certain projections, every leaf—must be measured and computer-rendered, and most of the setup must be done at night. Klip Collective's "Nightscape" exhibit at Longwood Gardens in Kennett Square, and later its "Electric Desert" in Phoenix, Arizona, required around one year of preparation and installation apiece. But the end results were far more than the sum of their parts. Rivera reported, for example, that the ten-minute show over Longwood's Large Lake, with its projections of changing seasons and tree-tall dragonflies, was so moving that it inspired several extemporaneous marriage proposals among attendees.
Most recently, Klip Collective produced "Deck the Hall," a holiday-themed, projection-mapped show that used Philadelphia City Hall as its backdrop. Klip Collective's first iteration of "Deck the Hall" aired in 2017, and the 2018 show only improved upon the original's majesty. "Deck the Hall" reinvents a building onlookers know so well, not by obliterating its features but by highlighting them in vivid colors and magical animations. Like all of Klip Collective's projects, "Deck the Hall" demonstrates the group's creative prowess. And yet trying to imagine how far they can take that creativity in future projects is like trying to imagine a color you've never seen; you'll have to see it before you can believe it.
Klip Collective has forged a new connection between art and video-projection technology where none really existed before. Film, though it describes the same overlap, can be preserved and recalled on a screen with ease, but Klip Collective's installations are to be celebrated not just for their beauty but also for their ephemeral and immersive nature. Klip Collective's site-specific projects are beautiful, grounding experiences in an age of increasing digital nomadism. Video mapping is the future, and its origins are here in Philadelphia.