Founded in 2002, Kemitek is both a CCTT and a Canadian Technology Access Centre (TAC) affiliated with the Cégep de Thetford. Our mission is to help companies innovate in the fields of green chemistry and process scale-up while actively contributing to the continued existence of a regional centre of excellence with international reach.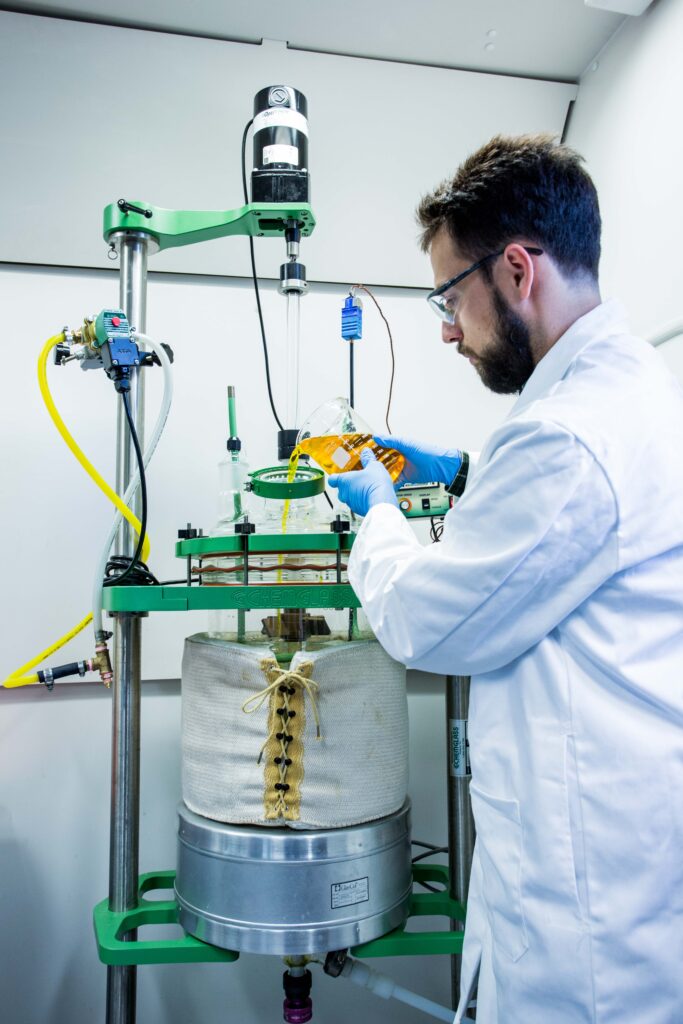 Our experts assist companies with their innovation projects and offer services to make their products and innovative processes greener. To fulfill our commitments, we are guided by the 12 principles of green chemistry—a more eco-friendly approach with a lower health impact. Our CCTT works in various sectors of the chemical industry, from the laboratory to the pilot plant to commercialisation.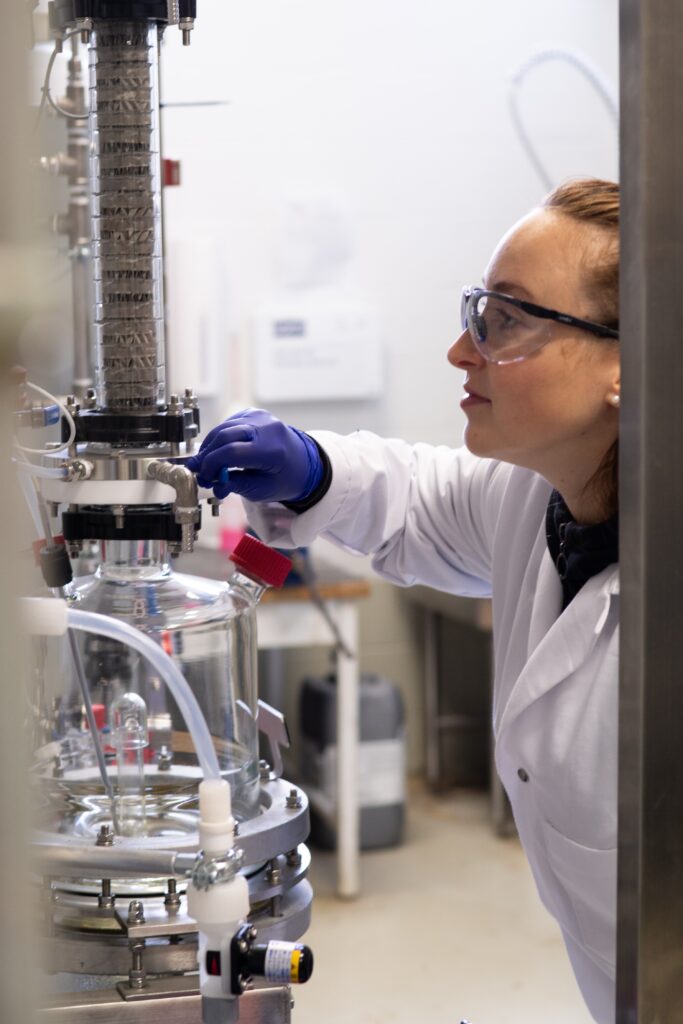 Process scale-up is a crucial stage before production and a decisive factor for manufacturers wishing to bring a new product to market. Our staff have the expertise to help companies measure the key performance parameters of a new process based on its scale. To better serve our clients, we are expanding our facilities with a new precommercial explosion-proof plant equipped with a 4000- L reactor. The unit will be operational in 2023.

Our team of more than 25 experts (in the fields of chemistry and engineering) plays an active role in Quebec's economic development. Kemitek is a member of several associations and has carried out numerous projects in partnership with industry, CCTTs, research centres and universities.
Our centre strives to make an effective contribution to positioning Quebec in key sectors. We are currently developing our expertise in energy (green hydrogen, biofuels, photovoltaic cells), transport (batteries and energy storage) and advanced materials (organic electronics).
Within the next five years, we aim to create an automated laboratory incorporating elements of automation and artificial intelligence, using continuous flow chemistry.