In the media landscape, technology has been the ultimate disruptor—creating several inflection points that have changed the scope of reach for content and business models. To put the evolution of our industry and its future roadmap into perspective, we can take a closer look at the three waves of media.
In the first wave of media, there was a one-way flow of information via printing presses, radio stations, and cable networks. Traditionally, these forms of media were leveraged by powerful corporations that could navigate the financial and technological barriers experienced by potential newcomers.
Then came the internet which enabled the two-way flow of information in the form of apps, social networks, and streaming services. In this second wave of media, the barriers of entry were lowered for creating content. This influenced global culture and behavior change more than ever before—as long as the content was favored by the algorithm. To play the game, media outlets would cherry-pick data that fit the narrative of viral stories, dividing us further with fake news and sensationalized opinions.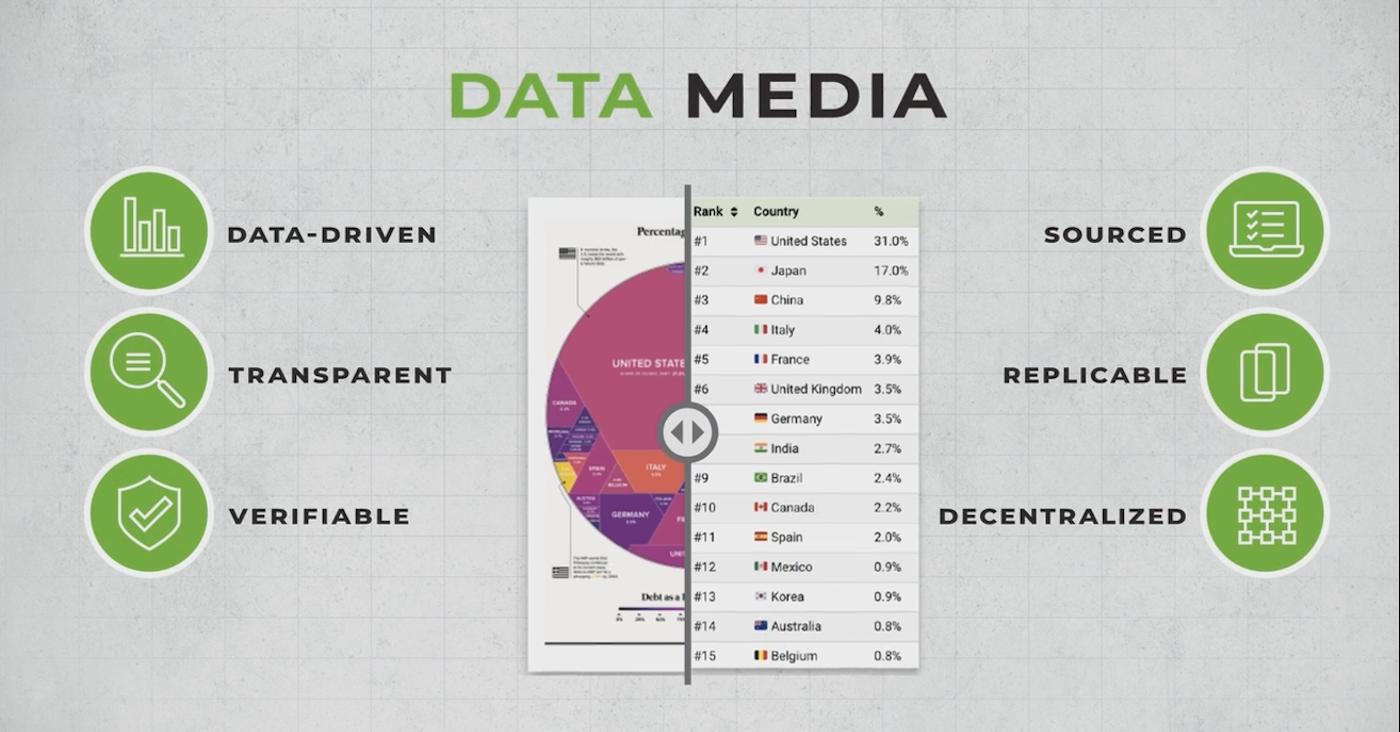 At Visual Capitalist, however, we're starting a new movement that calls for a third wave: data media. This new form of media is more decentralized and based on proof and verifiable data, rather than outrage tactics. If you've followed our work over the years, you've already seen the early signs of what's possible—empowering users to develop their own nuanced points of view with data storytelling.
To be at the forefront of this data media revolution, Visual Capitalist is building the world's first mobile media platform that focuses on facts, not opinions. The main feed will be customizable, consisting of insightful data-driven visualizations and videos from our team along with the world's best creators. Every piece published on the platform must use trustworthy and verified data, transparent in one swipe to view the original data source. Lastly, the platform will be free forever to make data more accessible for everyone and challenge the status quo established by other apps that profit off of your personal data.
Jeff Desjardins has been an entrepreneur since 2011, bootstrapping Visual Capitalist into a global media company with Fortune 500 clients including BlackRock, JP Morgan, New York Life, and Salesforce. He's published two books on data visualization – the latest with a major publisher Wiley & Sons in 2021, translated into multiple languages.