Interface was founded in 1968, the same year Apollo Mission flew its first crew, the year the Boeing 747 made its maiden voyage, and the year oil sold for $3.50 per barrel.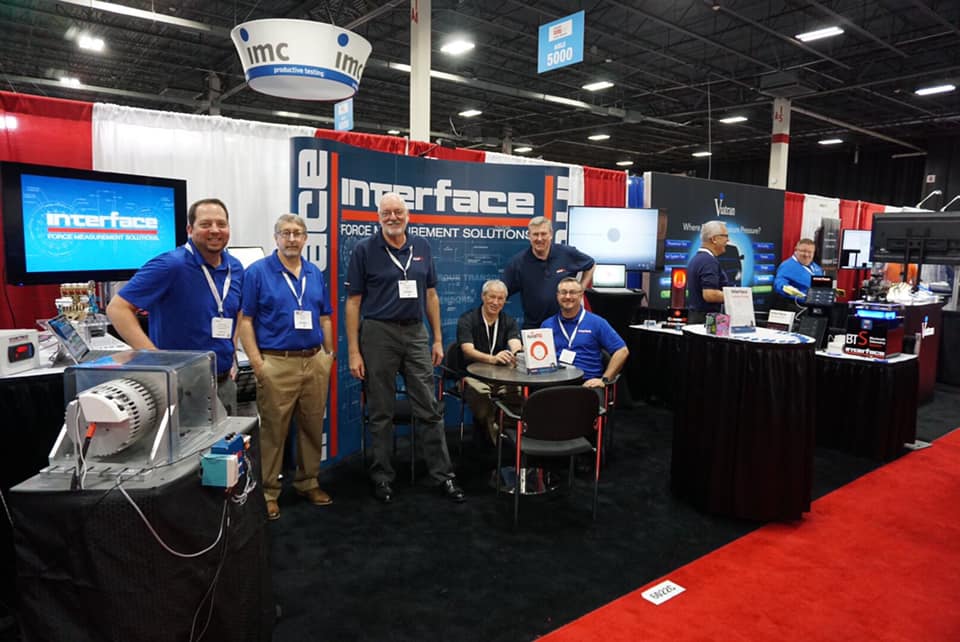 Founder Richard F. Caris located Interface headquarters at Scottsdale Airpark in 1972, where products are still manufactured and sold globally.
Interface was first to develop a one-million-pound automated calibration rig, expanding force measurement capabilities from grams to millions of pounds.
In 2014, Interface manufactured its one-millionth load cell.
Celebrating its 50th anniversary in 2018, Interface is embarking on its 2nd 50 producing the highest quality precision load cells and torque transducers.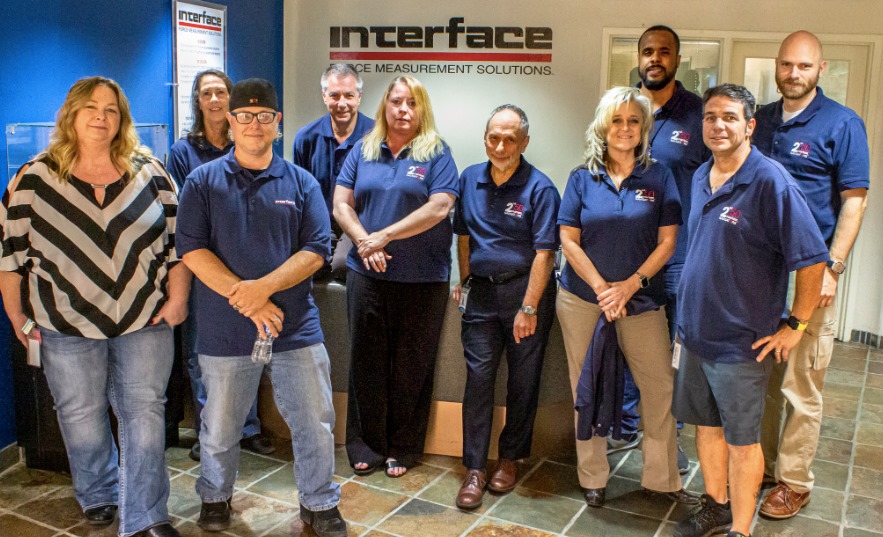 Interface's founder, Richard F. Caris, was originally working in Detroit when he realized he had a better idea on how to create load cells, a critical force measurement device used in the scaling industry. Upon his realization, Caris decided to start his own company and moved to Arizona to make it happen.
Caris recognized the market opportunity to expand the use of load cells by focusing his talented force measurement engineers on creating the highest quality products with meticulous emphasis on accuracy. He received several patents to begin. Despite many copycats that emerged, Caris is credited with developing the first low profile load cell of its kind, a gold standard for accurate test and measurement today in more than 70 countries around the world.
More than 50 years later, Interface is still recognized as the world leader in force and torque measurement solutions. The company maintains its status as a global standard for quality and accuracy in force measurement by heavily prioritizing precision and innovation.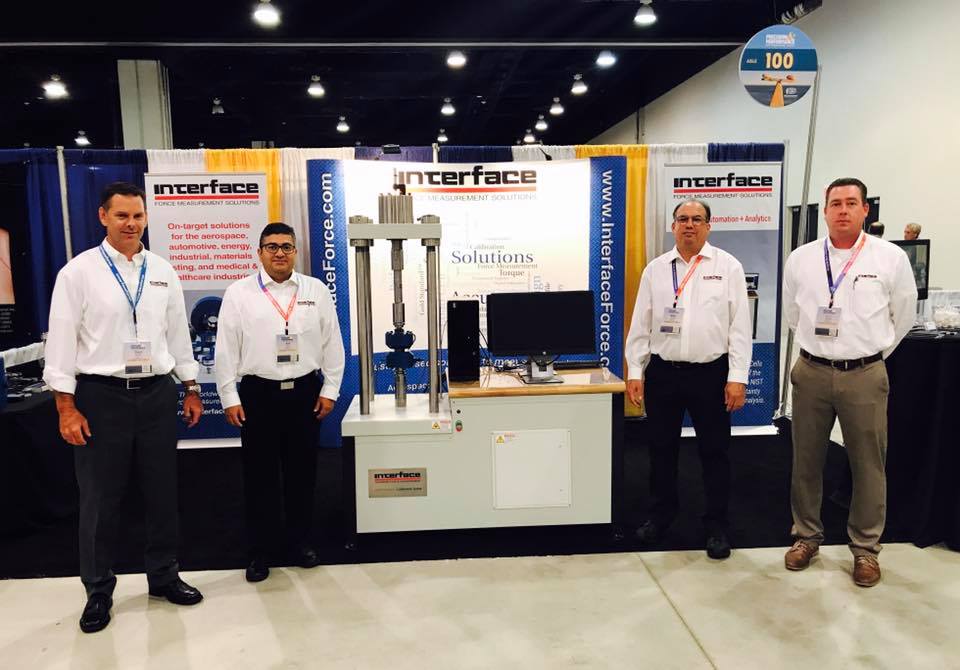 A primary example of its ongoing commitment to creating transformative and disruptive solutions is Interface's AxialTQ® Torque Measurement System. Interface engaged top design and test engineers from the leading aerospace and automotive industries to identify requirements for a game-changing torque measuring system that would meet their advancing requirements for test and measurement.
Because of this critical customer feedback, Interface designed AxialTQ by spending a year and a half updating an older design and transforming it into an impressive technology that can meet nearly any application need across multiple industries.
AxialTQ now redefines the category of torque measurement systems in terms of function, accuracy customization and compatibility. With a revolutionary rotor design and high-precision sensing element technology that's combined with nextgeneration electronics, AxialTQ produces industry-leading accuracy.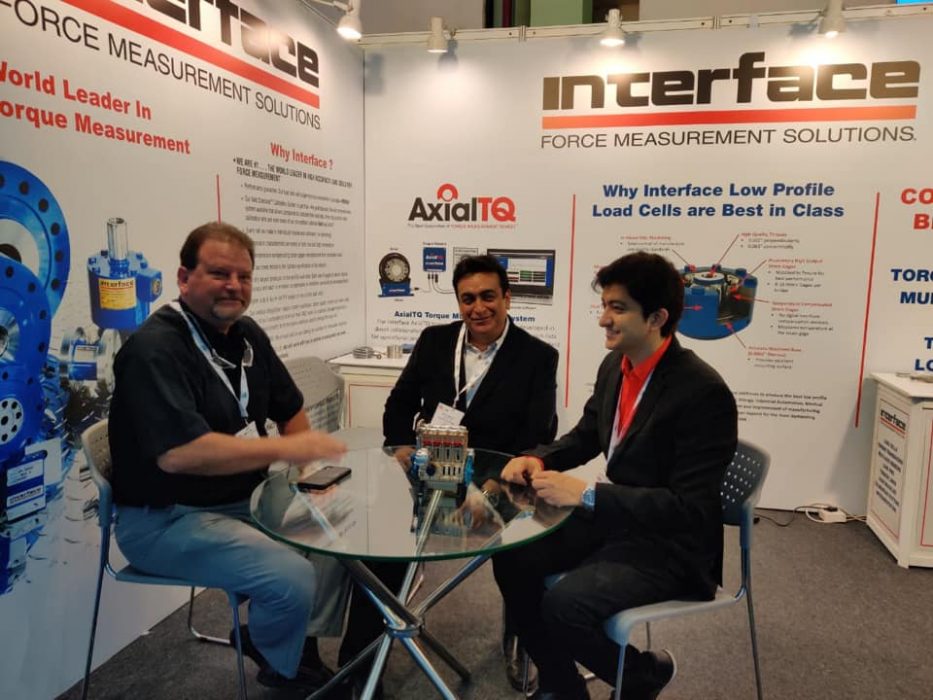 AxialTQ is only one of Interface's latest innovation, the company has long been manufacturing thousands of standard and custom designs, inventions and innovative measurement products through its dedication to its values and passion to make a difference. The Interface team focuses on "CBPI" principles, which stands for customers, brand, partners and innovation. Interface aligns with these guiding principles by focusing on its customers first, above all else.
Interface makes big things happen, whether providing solutions for engineers to measure the thrust of rocket engines, or creating sensors that can be used for breakthrough optical laser devices. By frequently engaging with customers, Interface can better develop precision-based solutions that fit the exact needs to test, measure and create world-changing inventions. As diverse as the possibilities of scientific measurement, Interface plays a role in multitudes of products and technologies. Whether it applies to testing wings on new aircraft, braking systems on off-road vehicles, or pressures in downhole drilling for new energy sources, prioritizing innovation to help others do amazing things is at the company's core.
Interface has achieved immense success in exceeding expectations in its commitment to its brand and partners. This approach allows Interface to go above and beyond for its peers and customers while continuing to uphold its brand as the world leader in force measurement solutions.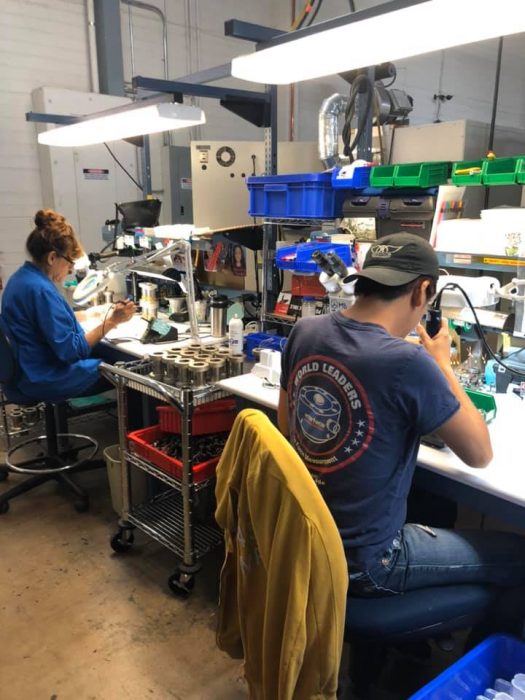 As Interface begins its second 50 years in business, the company plans to grow in products and services that enable its customers to make great things happen. Interface will achieve its planned growth goals by continuing to offer industryleading innovations, improving existing products, developing customized force measurement solutions, and developing new and unique products that lead the industry in accuracy, consistency and durability. Safe in the knowledge that there's no end to what they can accomplish together, Interface and its customers will continue to change and improve the world.
Why Phoenix?
Interface has a rich history in the Phoenix area. Founder, Richard F. Caris, chose Scottsdale as the location for Interface's manufacturing headquarters due to its friendly business climate and warm weather. The company has been based in Scottsdale Industrial Airpark since 1972.
Advice & Best Practices
1. Look for opportunities to disrupt and make epic changes in the way people do things today.
2. Ask your customers how you can help them achieve their goals, then find the best solution to do just that.
3. Apply your learnings to ensure quality exceeds all expectations.