Snow-capped mountain peaks, sparkling turquoise waters, a vibrant and diverse business community, world-class restaurants, and galleries… is there anything Vancouver doesn't have? At Intelligent Office of
Vancouver (West Broadway), we could not be more excited to call this bustling city home. Our West Broadway offices are just minutes from downtown, and walking distance to restaurants, shops, galleries, and Granville Island. They feature spectacular views of downtown Vancouver, False Creek, and the North Shore mountains. If you've been looking for the ideal location to run your business, get work done, network with other professionals, and more, you're going to love joining our talented community of innovators.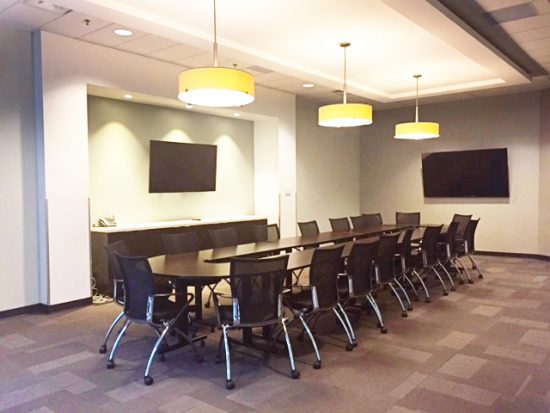 We are determined to deliver happiness and freedom to our customers by providing flexible workplace solutions. Whether you're looking for an executive office suite, meeting room, phone answering service, or virtual office solution, we can help you. Intelligent Office of Vancouver provides a new, smarter, and more cost effective way of working and doing business. Thousands of our clients have grown their business and reaped benefits, including higher sales, better customer service, reduced overhead costs, and improved work/ life balance. We are more than a virtual office; we become an extension of your business and help you with the routine so you can focus on the important. All of our a la carte services are customized to your business needs, so you pay only for what you need.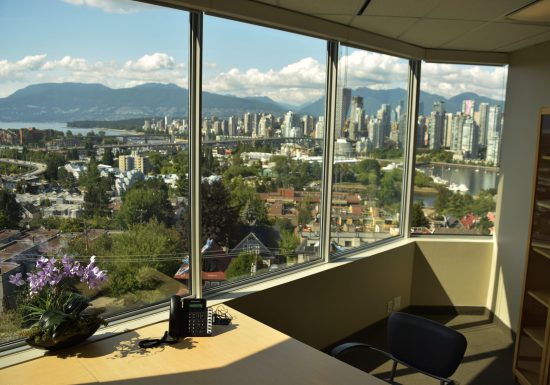 A prestigious business address
24-hour access to offices, meeting rooms, and a private locked mailbox
Fully furnished office suites with windows
Hourly/day offices with windows
Small and large conference rooms available with whiteboard/TV
Professional virtual receptionist service
Robust call center capabilities
Appointment scheduling, customer intake forms, estimates, answer
FAQs, etc.
Mail/package handling, notification, forwarding, scanning, and
consultation
Free Wi-Fi Internet
Voicemail (VM) box, transaction box, VM notifications, and VM-to-email
BW/color copy, scan, print, and fax capabilities
Kitchen/break room with free coffee
In addition to connecting calls, Intelligent Office's receptionists can also be core parts of a business's sales and customer service strategies. They can describe and answer questions about the services offered by the business, populate customer intake forms, schedule appointments, take orders and payments, and perform many other personalized call answering functions. By performing such routine tasks, they allow business owners and professionals to focus on their work and gain flexibility. Clients who have deployed Intelligent Office's virtual receptionist services have experienced higher sales and greater customer satisfaction, and at a fraction of the cost of a full-time staff.
Call us today at 778-371-3400 or contact us online to schedule a tour so that we can explore together how we can help your business grow!