A Thriving Tech Ecosystem Is Made up of Several Key Parts
It features breakthrough R&D efforts from world-leading post-secondary institutions. It attracts outside capital to accelerate the growth of local companies. It provides industry with access to talent, capital, and markets so they can build successful, homegrown companies. And amidst all of that, it relies on strong government support for the startups, scaleups, and researchers that are creating jobs, securing investment, and changing the world.

In British Columbia, Innovate BC is the government conduit that connects local innovators to funding, resources, and support. Their work helps local industries grow, while ensuring the benefits of B.C.'s thriving tech sector are felt by people in all regions of the province. Whether it's through funding, mentoring, event planning, or strategic partnering, Innovate BC is committed to helping tech companies of all sizes start, scale, and stay in British Columbia.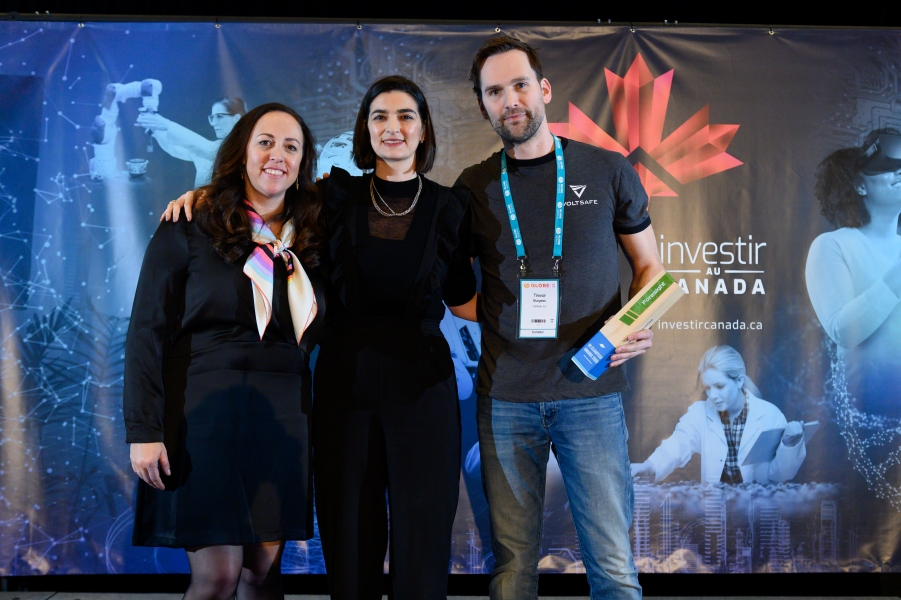 Innovate BC's VP of Operations Tomica Divic with Jeanette Jackson (Foresight) and Trevor Burgess (Voltsafe) at the first-ever BC Cleantech Awards
How Does Innovate BC Help?
Innovate BC offers several programs and services that help innovators access funding, launch their ideas, and connect with the experts they need to build great companies. Whether it's a small startup from Nelson, a rapidly growing cleantech company out of Victoria, or a multinational tech giant setting up shop in Vancouver, Innovate BC helps businesses grow. Through their multiple student hiring grant programs, Innovate BC has distributed more than $9.5M in funding to over 1,000 B.C.-based companies since 2015. The hiring grants provide companies with talent and funding in one shot, while giving B.C.'s next generation of tech talent an opportunity to break into the workforce and contribute directly to the province's innovation economy. The crown agency's signature funding initiative is the Ignite Program, which funds B.C.-based research projects up to $300K. These projects are realized by a group of industry and academia, address a significant industry problem, and must commercialize within three years.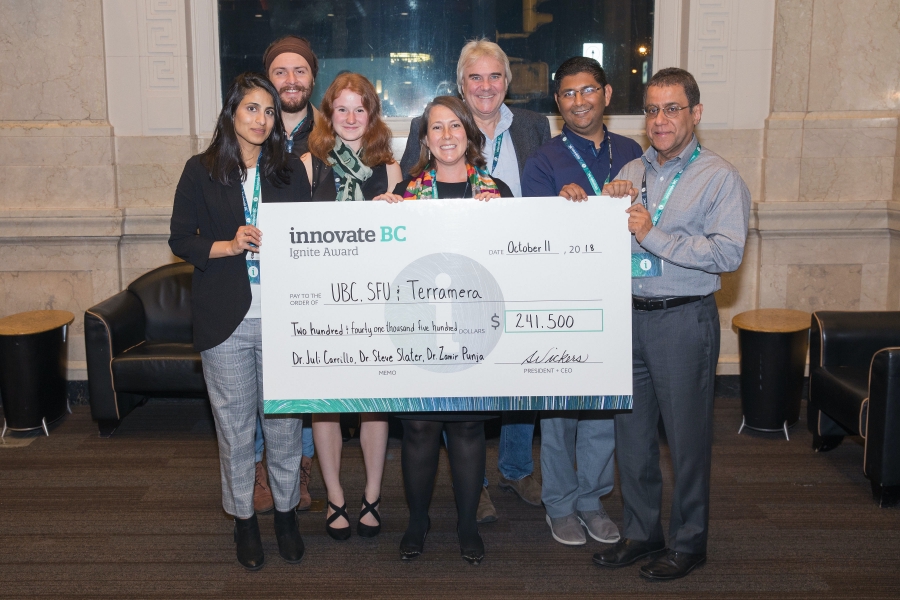 Between 2016-2020, Innovate BC invested more than $6.5M into 28 research projects. When including matching funds from industry and government sources, total investment into these projects jumps to more than $24.8M. Some of the province's biggest post-secondary institutions (UBC, UVIC, SFU) and most innovative companies (Acuva Technologies, Jetti Resources, Aspect Biosystems) have all leveraged the Ignite Program to commercialize their research and change the world with homegrown, B.C. innovation. In 2011, Innovate BC formed the province's first-ever B.C. Acceleration Network (BCAN). The network consists of nearly a dozen tech accelerators across the province that provide hands-on support for early-stage tech ventures. By funding each accelerator directly, Innovate BC ensures that tech entrepreneurs across the province have access to funding, mentorship, and resources they need to build strong companies in the communities they're from.
2018 Ignite Award recipients Dr. Juli Carillo (UBC), Dr. Zamir Punja (SFU), and Terramera
Lastly, a key part of Innovate BC's mandate is to leverage tech and innovation to help make the province's traditional sectors more efficient, competitive, scalable, and profitable. Through its Innovation Marketplace, Innovate BC connects large tech buyers with B.C. tech SMEs to find homegrown solutions for pressing business challenges. In all, Innovate BC has had a significant impact on the B.C. economy. Since 2018, the crown agency has supported 1,400 companies. In total, those companies have created 3,330 jobs and placements, generated $181M in revenue, and attracted more than $365M in investment.
#BCTECHSummit
In addition to running year-round programs, Innovate BC also puts on the #BCTECHSummit, which is Western Canada's largest annual innovation conference. Since 2016, the event has been a staple on the provincial tech calendar and attracts thousands of delegates from all over the world. As the province's flagship tech event, the Summit has become the preeminent showcase for B.C.'s thriving tech sector and has served as a launchpad for local companies to get discovered, develop partnerships, and attract investment.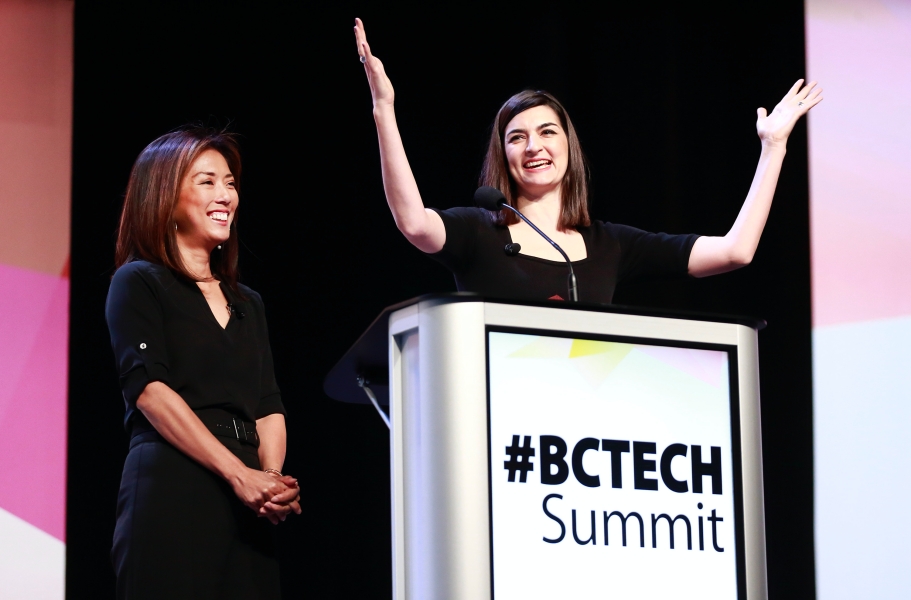 Companies and Partners
Over the last five years, Innovate BC has directly supported thousands of B.C. tech companies, researchers, and organizations. This includes prominent life science companies like Terramera and AbCellera, cleantech standouts like General Fusion and Carbon Engineering, and regional success stories like ThoughtExchange and Bananatag.
Additionally, Innovate BC has developed key partnerships across academia and industry. One of the organization's most impactful partnerships has been with Foresight Cleantech Accelerator. Innovate BC has been Foresight's longest serving funder and has proudly supported the accelerator as it's become one of the most important and influential cleantech organizations in the country.
The Future
B.C. has emerged as one of the world's top tech ecosystems and there are no signs of slowing down. As the tech sector continues to develop and produce globally leading companies, strong government support will be critical to ensure B.C. is able to keep pace with competing tech jurisdictions all over the world. Innovate BC is committed to providing tech companies with direct access to the funding, resources, and support they need to start, scale, and stay in British Columbia.