Immunomind is a scientific consulting business established in 2018 to provide biotech companies with a means to get the job done in a streamlined fashion. The modern scientist has increasingly diverse roles to play and tight deadlines to face on a daily basis. Scientific consulting goes against the traditional grain of full-time permanent hiring but can be more effective to achieve specific goals with demanding timelines.
Scientific expertise is provided by Immunomind on a contract basis where the objectives are fine-tuned, and the commitment is concentrated. Services of insightful protocol development, knowledgeable laboratory guidance, valuable data analysis and direct tech transfer are swiftly available on short notice, leading teams to informed decisions for the next steps in research and development. Immunomind has successfully worked with start-ups including Ascension Sciences and Genevant Sciences, is an active member of the LifeSciencesBC community, and supports educational outreach programs through the Fraser River Discovery Centre and Science World.

I have always been fascinated with the microscopic world of life beneath the surface. Growing up, I contemplated the idea of becoming a marine biologist, while finding myself attracted by novel techniques demonstrated via the Operation Channel. I invested my undergraduate years at the University of British Columbia studying Microbiology & Immunology, as it struck the perfect balance for me between the study of illness and health. Mentors were vital through the UBC Work-Study Program with chemistry professor Dr. Stephen Withers, the Directed Studies project with bacterial pathogenesis expert Dr. Rachel Fernandez, and the Co-operative Education Program. These provided the opportunity to work in academic labs and in industrial settings including Abgenix Biopharma (now Amgen) in Burnaby, BC, and the interdisciplinary Institute for Biological Sciences at the National Research Council in Ottawa where I later completed my M.Sc. in Microbiology & Immunology on T cell development in chronic Salmonella infection.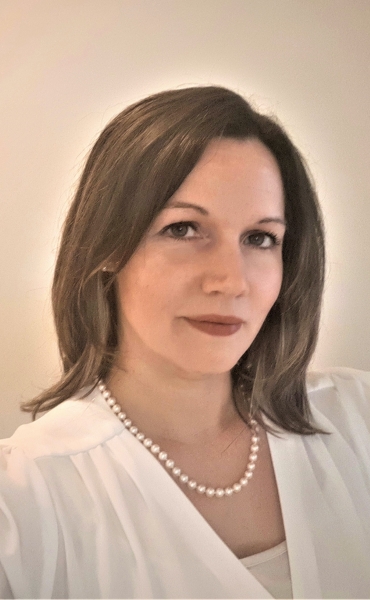 As a scientist working across multiple groups and project teams including preclinical research, translational research, and clinical development, I learned to continuously adapt through several companies: vaccine development at Coley Pharmaceutical Group and Pfizer Global R&D, immune assessment of interference RNA delivered by lipid nanoparticle formulations at Tekmira Pharmaceuticals, and immunotherapy with small molecule drug discovery for treatment of chronic Hepatitis B Virus at Arbutus Biopharma. I have worn many hats simultaneously: from power user of a new online purchasing system; to troubleshooting and circulating strategies to integrate the use of an electronic lab notebook; demonstrating techniques to colleagues including ELISA, Luminex, and PBMC isolation; and (my favourite) connoisseur in flow cytometry covering sample processing, immune cell subset & cytokine staining, and intricate analysis of responding populations. This culminated in transferring immune assays to CROs and clinical sites internationally to ensure sample integrity for clinical studies.
With extensive experience cultivated over the years, new challenges continue to entice me, and I am passionate about applying these qualities of flexibility and determination to boost the industry as numerous startups and scale-ups arise in a biotech renewal. The Vancouver Life Sciences Consultants Network was created by Immunomind and colleagues in 2019 to link experienced minds and collaborate on projects with a synergistic approach. This network comprises a unique combination of the brightest talent, covering specialties from Regulatory Affairs and Medical Devices to Immunotherapy, Medicinal Chemistry, Toxicology, Medical Writing, Clinical Operations and Business Development to serve start-ups and scale-ups, empowering teams to advance their products rapidly with the polished expertise that is so imperative to effective delivery.
Collaboration through this network has indeed been fruitful, for example, through partnerships with Adventus Research for colleagues Louis Blais of Lions Leap Consulting and Ramona Rea, specialists in Project Management, Market Assessment & Market Validation. Hasnaa Fatehi of QARALogic delivers sound Regulatory strategy and Quality Assurance for companies developing medical devices, while Curtis Harwig manages CMO and CRO activities, implements documentation and accomplishes due diligence for CMC projects. In these times of economic upheaval, it has become critical to re-assess project goals and to gather the necessary capabilities to complete cutting edge research and development in new ways. Immunomind and the Vancouver Life Sciences Consultants Network are readily poised to accomplish great strides for the biotech & healthcare industry as we embrace innovative approaches together.