Introduction
With offices in both the U.S. and Israel, Imagry is an autonomous vehicle platform developer that is dedicated to pioneering the future of this technology. By pushing the limits of artificial intelligence and computer vision, Imagry's mapless autonomous driving platform eliminates the need for the time-consuming HD mapping process. Imagry's solution uses a highly intelligent, vision-based approach, allowing the deployment of autonomous vehicles in the market to scale and commercialize more rapidly.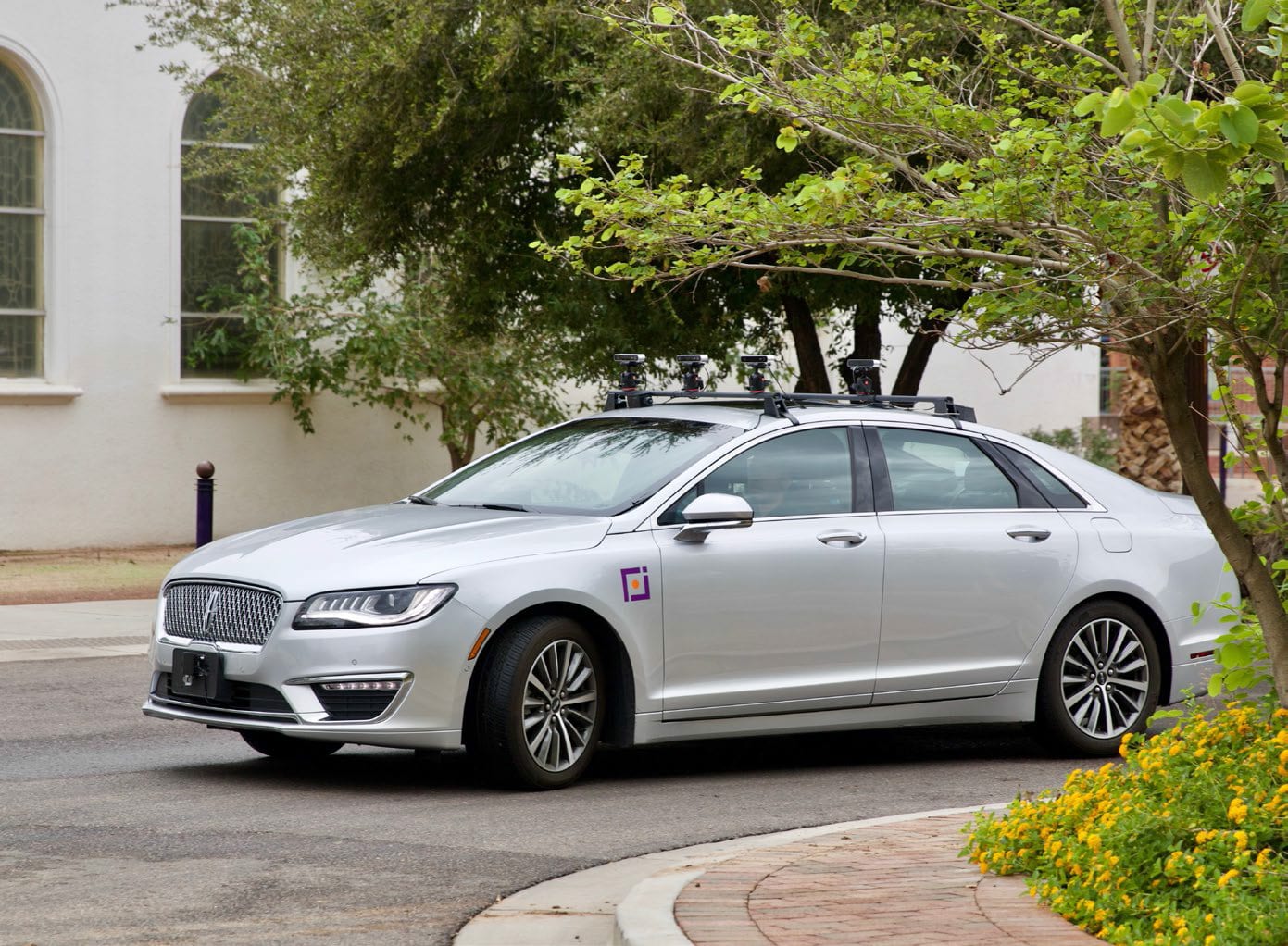 Few ideas work on the first try. Iteration is key to innovation.
– Sebastian Thurn (former vice president at Google)
Innovation Story
The idea for Imagry began when the company's CEO, Adham Ghazali, was taking a product design course at Tel Aviv University. The course focused on how to make the right choices for creating successful products by using data and analytics. Although Ghazali was intrigued by the course, he wanted to advance from just learning theory into actually putting his knowledge to action. He knew he was interested in machine learning and computer vision, and his passions are what led him, to become an entrepreneur.
Ghazali co-founded Imagry with Majed Jubeh, a talented machine learning engineer with a vision of developing the first-of-its-kind mobile classification and detection platform. Imagry succeeded in creating this platform and released the product in 2017. The product received amazing feedback from customers in various verticals, from automotive, homeland security, agriculture, consumer electronics and more.
However, Ghazali felt the mobile classification and detection platform was not his desired strategy for the company. In 2018, after a great deal of research, he determined that existing developments in the autonomous vehicle market, which heavily rely on time-consuming HD mapping, were not sufficient for scaling. Ghazali believed a different approach was necessary, and he took it upon himself to solve the challenge of developing a mapless, vision-based autonomous driving platform that would eliminate the process of mapping altogether. Imagry's technology would instead use computer vision to create maps on the fly.
At the beginning of 2019, Imagry proudly debuted the first version of its mapless autonomous driving software which was tested successfully in Tempe, Arizona on complex, dense public roads around the Arizona State University campus. Imagry is continuing its journey toward developing a robust mapless vision-based autonomous driving platform that will be able to scale rapidly without the need to rely on heavy HD mapping.
Why Phoenix?
Phoenix has an advantage in autonomous vehicle technology due to its clear legislative guidelines, ease of interacting with regulatory authorities, well maintained and marked roads and limited traffic in comparison to other major cities. The city also offers a high quality of life, low cost of living and stunning landscape.
The Future of Innovation
The future of autonomous vehicles will include more hailing cars and less owning them due to the high level of maintenance autonomous vehicles require. A challenge that needs to be addressed is the public's fear of this technology. Over time, it'll become safer than traditional vehicles, and lost jobs will be replaced with new jobs. To continue to grow the development of autonomous vehicles in Phoenix, the industry needs continued support and opportunities for growth.
Advice & Best Practices
Leverage the Greater Phoenix Economic Council, the Arizona Commerce Authority and other community resources to get connected in the Phoenix area.
Work with other thought leaders in your industry to improve upon
Give back to others by offering your insight and expertise.