Hubly allows financial advisors and their teams to deliver a high-tough, stress-free customer experience at scale.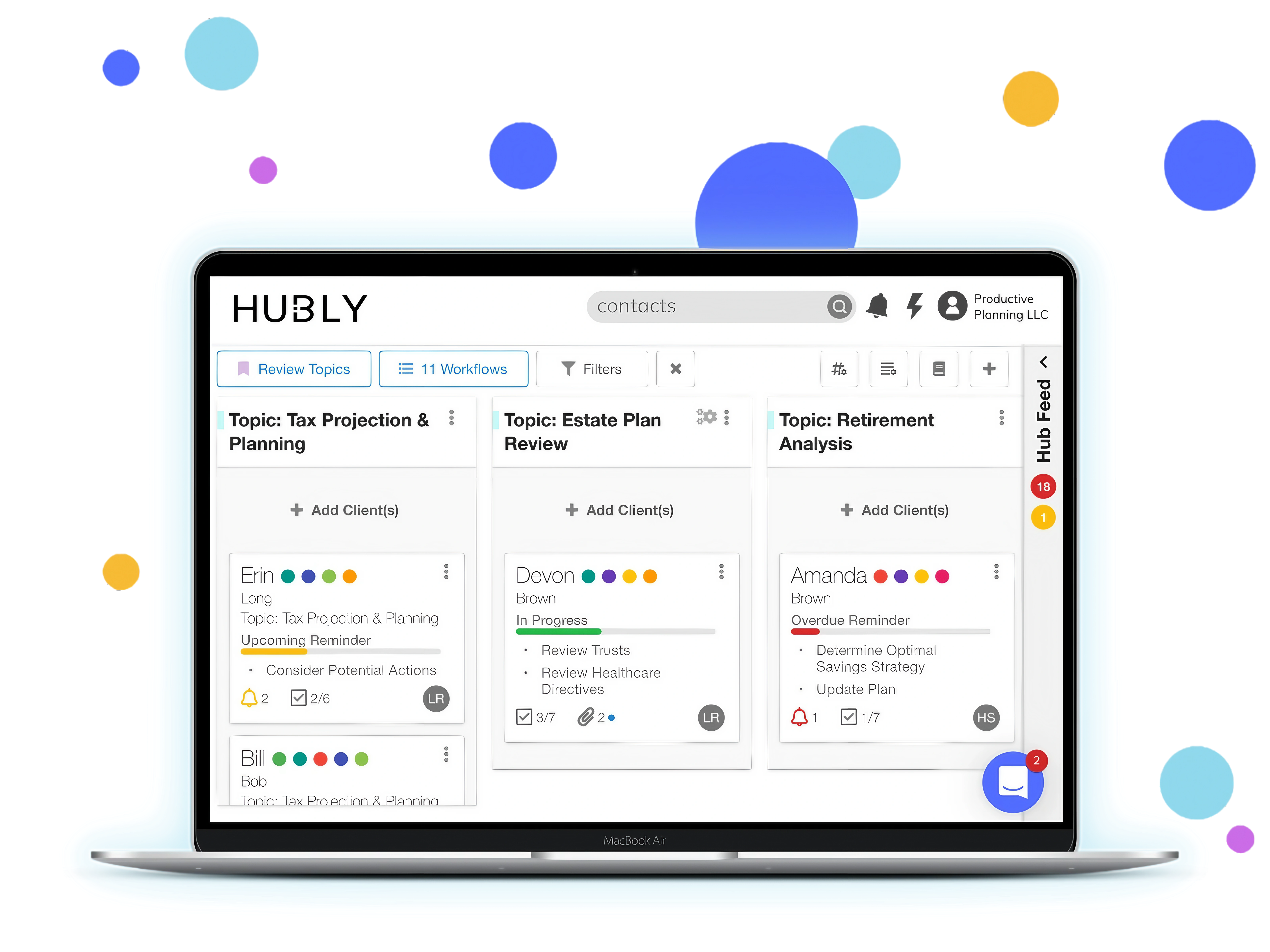 Millions of people trust a financial advisor with their life savings. But as advisory firms scale, their operations, services, processes, and regulatory requirements become more complex. Soon, financial advisors are spending more time on admin than they are serving clients – and things start to fall through the cracks.
Hubly Co-Founders, Ron Gorodetsky (left) and Louis Retief (right)
Hubly's founders took it upon themselves to personally shadow financial advisory firms to uncover how they deliver these complex services at scale. They learned that they needed to empower advisors to do more client-facing work, while automating the tricky, frustrating and technically complex parts of their job.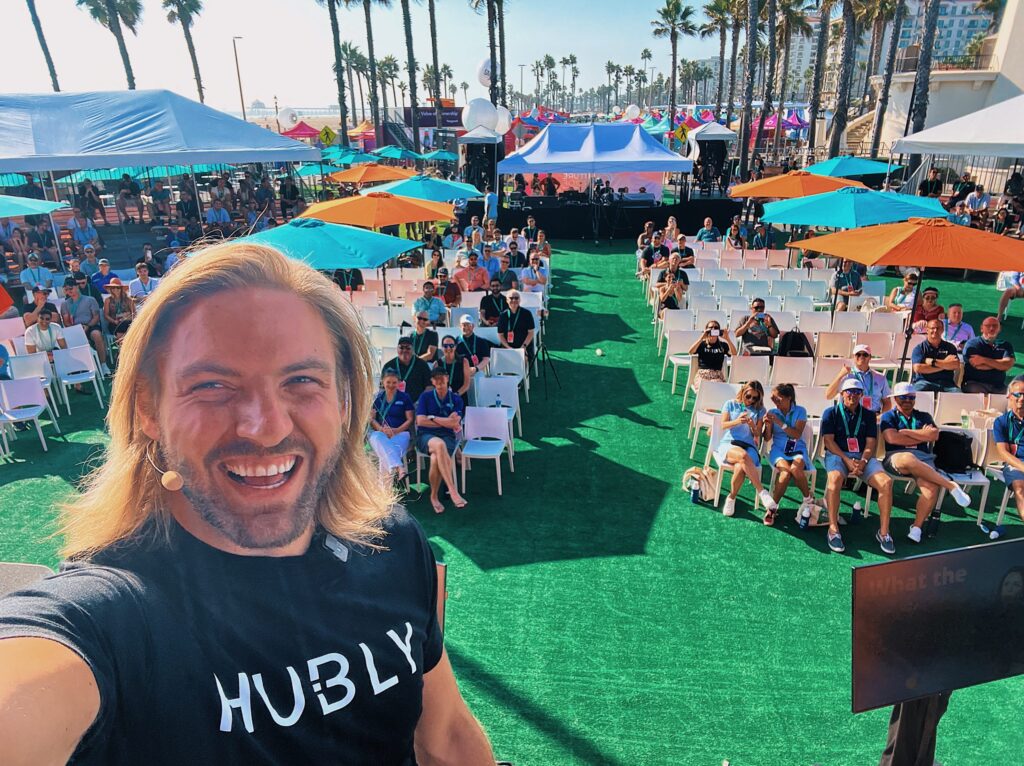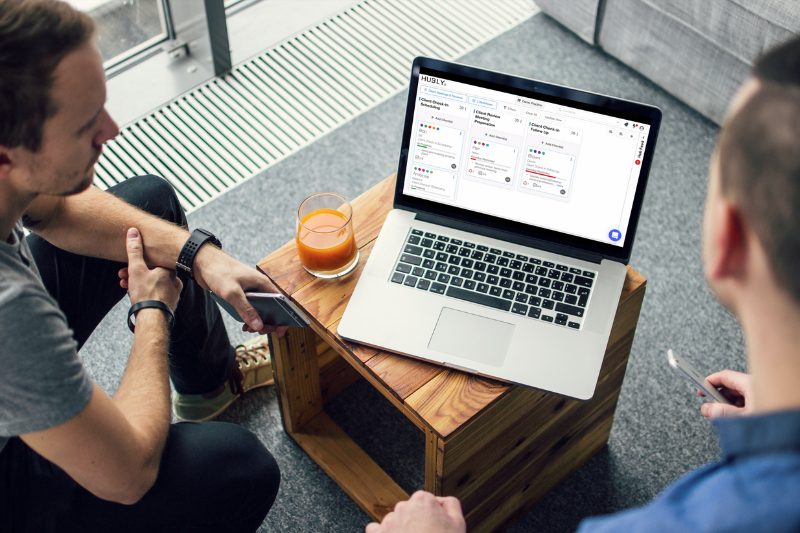 WHAT'S THE HUBBUB OF HUBLY?
Louis Retief and Ron Gorodetsky founded Hubly in Vancouver in 2019 to bring easy-to use workflows, better tracking, and seamless collaboration into a digital and efficient workspace. Not long after, the company was selected to enter the prestigious Barclays/ Techstars Fintech Accelerator Program in New York City. It graduated from the program with funding and launched its inaugural SaaS offering in July 2020.
Within 18 months, the growing company had onboarded its first 500 clients and attained a second round of funding. Today, Hubly has a team of 22 employees and its software is used by advisory firms across the United States to service over 30,000 end clients.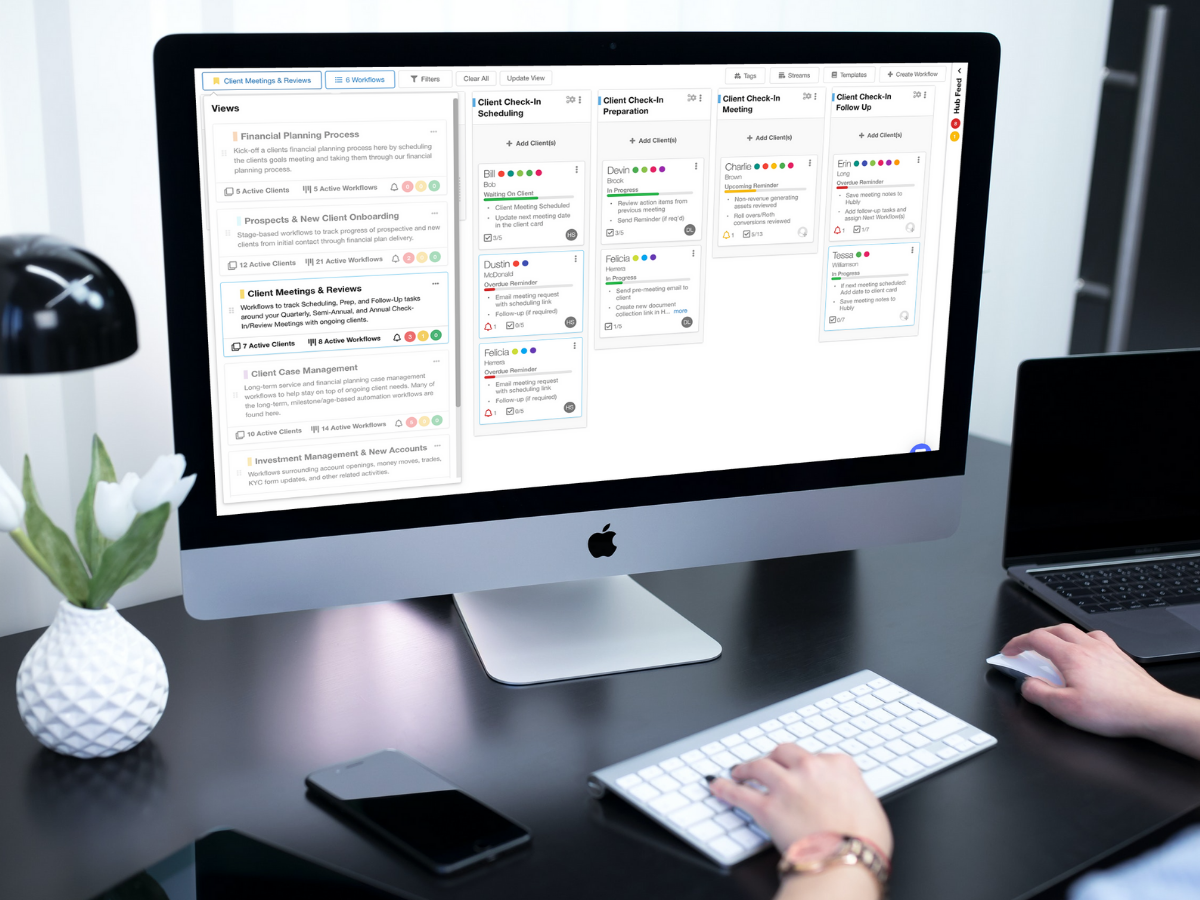 WHY WAS IT BUILT?
Hubly is the process management system that provides efficiency and visibility across your financial advisory firm so that nothing will slip through the cracks. The visual and intuitive software enables financial advisory firms to deliver exceptional client experiences at scale by managing workflows, processes, employees, and client relationships. Hubly users say that they save between 6-8 hours of administrative work each week, freeing them to focus their time on what matters most — servicing their clients.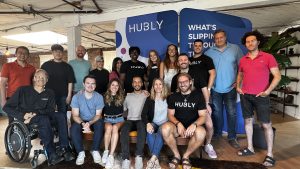 BORN FROM EXPERIENCE, BUILT BY VISION
Louis has been involved in the fintech community throughout his career. Working in the robo-advisory space, he developed a passion for helping financial advisors improve their wealth management services.
Ron is a serial entrepreneur with years of experience in operations, sales development and technical product management. He previously built a software company bootstrapped to over half a million in sales.
Louis and Ron are complemented by a deep bench of 'Hublers,' bringing experience in the financial service, fintech and SaaS sectors. Several team members even started as Hubly customers, but loved the solution so much they ended up joining the company.
THE HUBLY FUTURE OF FINTECH
Hubly has already seen tremendous adoption from the American financial service industry. In the last year, the company doubled in size to keep up with demand. The Hubly team looks forward to continuing that growth and its mission to help financial advisors provide their services to more households.