Being a happiness evangelist is not a conventional mandate for a large company. Taking a unique position, India's first 'Mindful IT' company, as it calls itself, is intent on cultivating an innovation ecosystem and being people and culture focused on the process.
Founded by IT pioneer Ashok Soota and staffed by an experienced team of industry experts, Happiest Minds believes that it has never been more important to focus on future technologies to differentiate itself and enable its customers to stay ahead of the curve. The company's buzz words of 'being mindful, doing mindful', 'happiest people, happiest customers' seems to work: it's diverse and dynamic groups, deliver value across sectors like banking and financial services, healthcare, energy, education, and retail.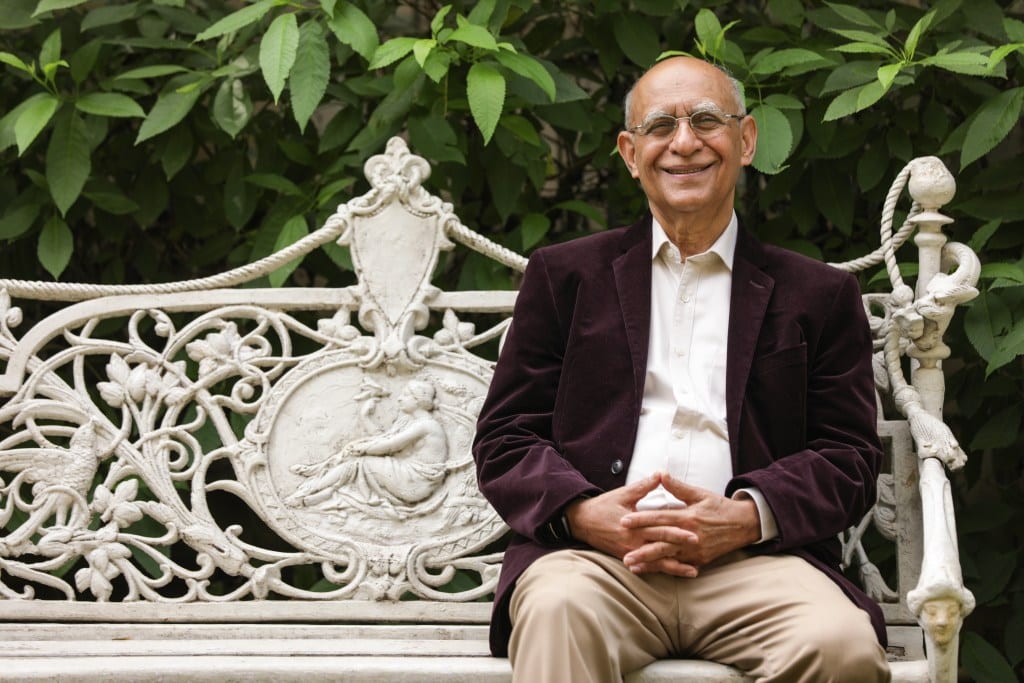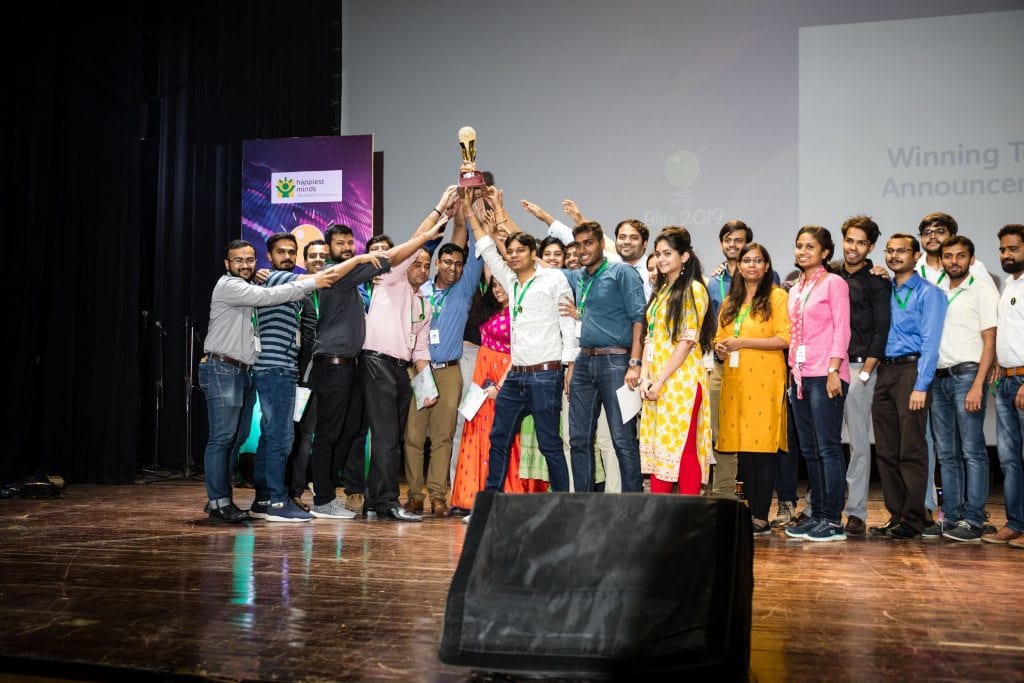 Highlights include: multi-million dollar saving for a large US home improvement store, 20% improved productivity of field workforce for an energy major, serving more than 20 million unique devices per month for the world's largest sports app, 30% reduction in customer calls to place orders for a leading B2B e-commerce platform, 50% reduction in risk and compliance function costs for a global enterprise, 90% reduction in contract processing time for a worldwide commercial manufacturer, 20% increase in monetization for top three market research company, 50% reduction time in course creation for a large education provider, 5% increase in cross-sell and up-sell opportunities for a top US fashion retailer, over 200 applications covered under role-based provisioning for a leading financial services group, and over four billion seamless transactions for a NASDAQ-listed cloud platform provider.
The company has been quick to adapt to emerging technologies and leverage them to create value and solutions that bind together people, ideas, information, processes, and systems. Its technological capabilities, industry expertise, partnerships, and focus on innovative solutions and cutting-edge products and services have gained it over 170 customers. With over 2,400 'Happiest Minds' as team members are referred to, the company has established its presence in 16 cities, spanning six countries, with the US being a major market.
With the customer at the centre of everything that it does, there are three aspects that the company identifies with and consciously works on – growth, technical prowess, and culture. The focus is on leveraging technologies such as Analytics/ AI, IoT, SDN-NFV, DevOps, Cyber Security, Blockchain, A/VR and Robotics Process Automation.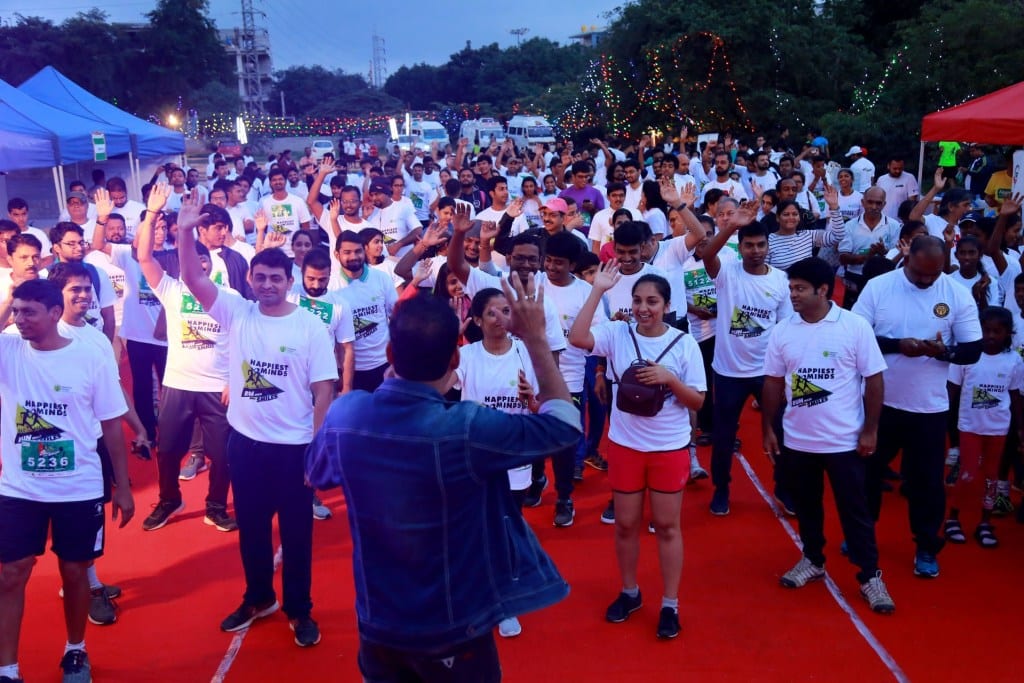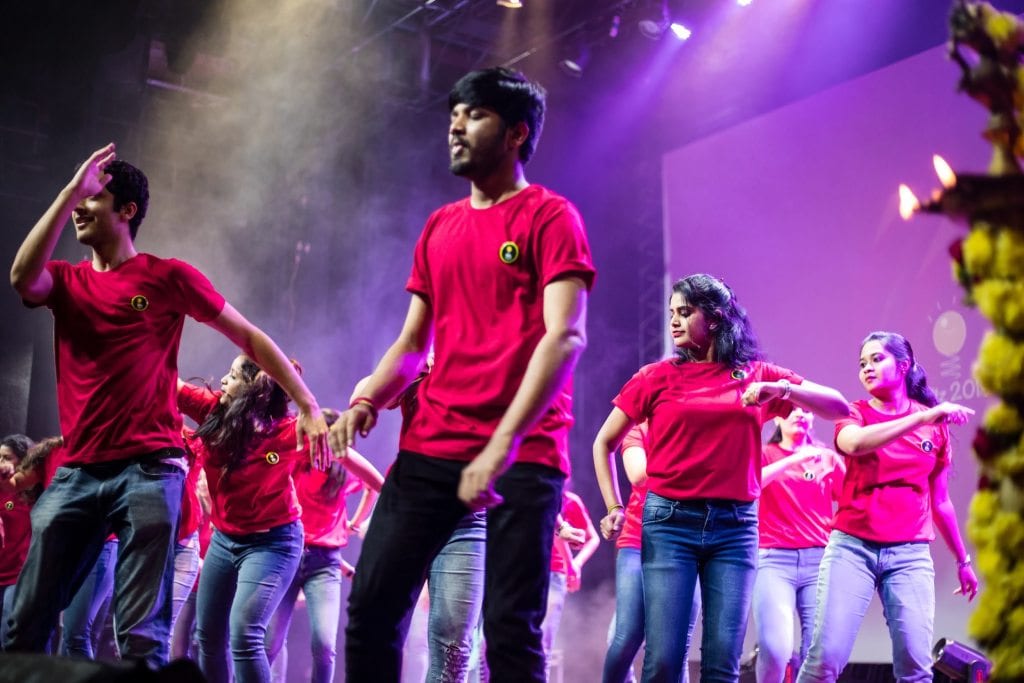 "Happiest Minds culture is built around innovation in technology and people practices. Our IP led focus helps customers create digital capital and drive digital transformation. Our differentiated people practices have resulted in us being recognized among the great places to work."
– Ashok Soota, Executive Chairman, Happiest Minds
Cutting across these technologies are two dedicated Centers of Excellence (CoEs) on IoT and Analytics/AI. With 'smart industries, smart living and smart enterprises' as key focus areas, the IoT CoE is aimed at empowering organizations to connect and scale with efficiency, act on new data and improve their decision-making, integrate and transform business processes, manage end-to-end IoT processes, and seamlessly integrate IoT solutions with existing enterprise architecture. The Analytics/AI CoE facilitates and delivers real-time actionable insights with cutting-edge data analytics solutions, enables the discovery of innovative solutions to business problems and helps realize digital capital.
The company has three business units – Digital Business Services (DBS), Product Engineering Services (PES) and Infrastructure Management and Security Services (IMSS), even as over 90% of its projects are digital. Each unit offers innovative solutions:
Digital Business Services:
PRIMER: Cognitive Pricing and Merchandising Solution.
Managed Content as a Service (mCaaS): Next-generation content and knowledge brokering platform
Anomaly Detection: Feedback based domain agnostic solution that automates the process of finding outliers.
Click Astra: Clickstream analytics solution for better customer understanding.
Digital Query Assistant: AI-powered digital query assistant (chatbot/ virtual assistant).
dCOB: Next-generation platform for digital customer onboarding platform.
Product Engineering Services:
UniVu Learning Analytics: Big Data-based analytics platform focused on universities and educational institutions.
Developer Engagement Platform: Method to socialize APIs, educate, communicate and contribute with the developer community.
Gateway Management Framework: Software-based, hardware-agnostic gateway framework that allows secure connectivity to sensors and the cloud.
MIDAS: On-premises and cloud-hosted modular IoT Platform
MBT Framework: Model-Based Testing framework that drastically reduces automation testing effort and improves efficiency
iTwins: Digital Twins platform allows management and visualization of physical world devices in Industrial environment
dSCM: Digital Supply Chain Management System based on Blockchain technology leveraging IoT.
Infrastructure Management and Security Services:
Ellipse: Next-generation managed platform to provide multiple service tiers to deliver high-value solutions to enterprises.
DiTaaS: Next-generation platform for enabling agile and secure hybrid IT infrastructure.
Cyber Risk Protection Platform: Situational awareness for advanced threat protectors.
Cyber Analytics: AI-powered tool to identify abnormal activities/trends within an enterprise network.
The company has been recognized for its efforts and has bagged several awards, the most recent one being the 2018 Red Herring top 100 global award. Some of the other noteworthy ones are the Frost & Sullivan Digital Transformation Services Provider of the Year 2017 award, the 'Leader' in the IAOP Global Outsourcing 100 List-2017, the McAfee Partner Award for excellence in engaging premier customers in commercial segment for large value annuity deals in 2018. While Happiest Minds was ranked # 2 in the Deloitte Technology Fast 50 India in 2015, the company was also recognized in the top 5 best companies to work in India among emerging organizations in IT-BPM by the Great Place to Work Institute in 2015.