IN A NUTSHELL
We are an e-commerce agency that designs and builds enterprise-level e-commerce solutions for ambitious global brands. Our specialism is to grow existing market share and to exploit new market opportunities across the world with agility, innovation, and cost-effectiveness.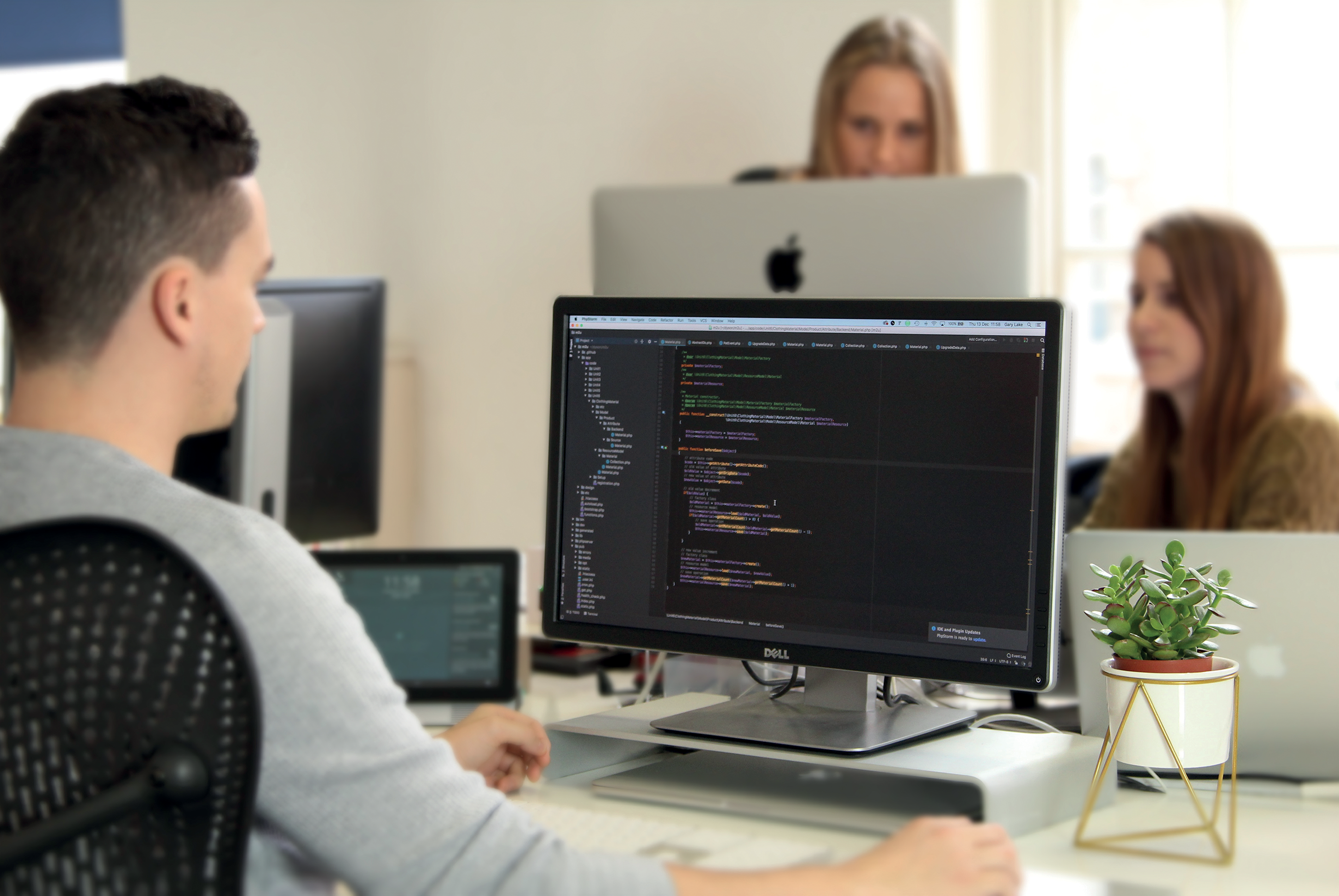 MADE IN BRISTOL
Over the last 10 years, we've grown by design and coincidence to become one of Bristol's most progressive and innovative digital agencies. We were founded in Bristol in 2009 as a traditional brand design and advertising agency but within a year found ourselves producing larger, more demanding digital projects for local and national brands. In 2010 we merged with a like-minded young digital agency on Park Street and became Goram & Vincent. From that point on we began to see the thirst for direct e-commerce and how new global market opportunities were opening up for emerging and existing brands of all sizes. Combined with an ever-growing, experienced, and ambitious team, we took steps to reposition ourselves as leaders in global e-commerce and digital marketing.
Enterprise-level e-commerce with small agency agility.
WHAT WE BELIEVE IN
Our success to date has been built on our Three Pillars, passion, positivity and balance; our infectious enthusiasm and eagerness to learn and share knowledge; our energy and optimistic outlook towards everything that comes our way; and our ability to see both sides of every story with humility and grace. With the global digital space becoming more complex and challenging we believe it's even more important to build a team and long-lasting client relationships on trust, inclusivity, and creativity.
INNOVATIVE THINKING
Our key offering is to deliver enterprise-level e-commerce with the agility of a small agency—bringing disproportionate advantage to micro, small to medium, and large enterprises. This agility is attained through a deep understanding of our clients' business, an innovative mindset, and a high level of digital expertise. This offering allows us to turn traditional perceptions of size and capability on their heads and paves the way for us to bring true value to any ambitious brand that shares our values and mindset. For us, innovation is a continuous process of trying new things, getting them to market quickly, failing fast—and failing well—and nurturing an agency team that can scale and compete at the highest standards. In addition, we are fortunate to have an abundant and vibrant talent pool here in Bristol that we can draw and build upon, particularly in the area of web design and development. We are proud to be part of this local economy and continue to contribute, share, and collaborate with like-minded people and businesses who share our passion for e-commerce within Bristol and beyond.